Healing Arts Network is not making any recommendation about particular types of practices or specific practitioners.
The information published here was given to us by the practitioners who may pay a fee to us for their listing. It is your responsibility, as with any personal service, to evaluate the qualifications of the practitioners. You may want to ask for references and/or meet with the practitioner to evaluate your reaction to the person and discuss what he/she has to say
about how they can help you, as well as to discuss costs and duration of treatment/services.
 |KY| |MI | |OH| |TN|
|WI| |MS|
 Lori-Lyn Hurley

Dream Life Wellness
1099 South Broadway
Lexington  Kentucky 40504
(859) 317-3430
lorilyn@gmail.com
http://www.dreamlifewellness.com
Lori-Lyn Hurley is a Usui Reiki Master and spiritual intuitive offering Reiki
and intuitive wellness sessions and workshops. She is a member of the
International Center for Reiki Training Association and adheres to its code of
ethics.
---
Samara Anjelae

Readings, Healings & Workshops
509 Southland Drive
Lexington, KY 40503
859-749-8832
samara@samarasays.com
www.samarasays.com

Samara Anjelae is a gifted and experienced healer and medium who has helped
clients worldwide. Samara offers Healing Hands workshops which include Reiki
certification and psychic development. Samara offers a monthly free newsletter,
Samara Says, that offers healing tips and spiritual support. Samara's office is
located in Lexington, Kentucky.

---
Christine Gardner
The Ki To Life Reiki Center
P.O Box 23271
Lexington Kentucky 40523
859.621.1460
thekitolife@yahoo.com
www.thekitolife.com


We offer Reiki Certification
Classes, Healing Attunements, Equine Reiki in addition to Crystal and
Herbal Therapies. Join us on our path to contribute to the realization
of true unity.
Peace to you!,
Christine Gardner, CRM
---
Laural Caudill
Energy Awareness Center
Edgewood
Stanford KY  40423
606-365-3423
reikilrc@kycom.net
http://www.energyawarenesscenter.com

As a Reiki Master/Teacher I am
committed to bringing awareness to my area and beyond about the universal
healing energy of Reiki. Treatments, classes and instruction. I employ a number
of healing modalities, please check my website!
---
Teri Wineland
2805 Lancaster Rd
Danville KY  40422
859-238-7754
859-238-7754
lwinelan@bellsouth.net
http://www.stoneymeadowfarm.net
Reiki III practioner, enjoy
helping those who need the healing help that Reiki can give. Also specialize in
Reiki Distance healing and Reiki work on animals such as cats, dogs and horses.
---
Reiki master/teacher
in Usui and Seichem traditions. Reiki and energy
therapy is offered at my shop, your home or in your hospital room.

Natural energy therapy is comfort food for your mind, heart and
body.
When
you are at peace; your mind, heart and body can heal itself.
---
Jaianniah Shadowwolf
12308 Stillwood Drive
Ocean Springs MS 39565
228-826-1836
jaianniah@hotmail.com
lizjeannie@byregion.com


I am Rev. Jean Marie Gage, and I am a Usui Reki
Master/Teacher.  I am also a Crystal Reiki
Master, a MPRUE Grandmaster, and a Certified Pranic Healer. I do long-distance
healings as well as phone consultations, and charge fees based on a
slidingscale, if at all.  I do not do "cookie-cutter" healings, and no two
people receive the same treatment.  Your healing will be based on what you
need, and will probably constitute a combination of modalities.  I use many
shamanic techniques as well in your healing, if necessary, and have studied
other healing techniques. I have a college degree in science and religion, also.
Please feel free to write me a letter about your problem.  Include an email
address and phone number where you can be contacted. My phonenumber is
228-826-1836.  Please do not call after ten p.m. CST. Great Spirit bless
you! Rev. Jeannie- Shaman
Jaianniah.

---
Heidi Kistler
6997 Bellows Lake Rd.
Lake Ann MI 49650
(231) 275-5953
hinalight@ivillage.com 
www.hinalight.com 
I am a Reiki II Practitioner
(Master Attunement scheduled for April 2001) in Northern Michigan.
Half hour, Full hour and Distant healing sessions are available.  Let
Reiki bring peace, harmony and health to you life as it has to mine!
---
Susan M. Brundage, MA,
LLP, Reiki Master/ Practitioner
17350 L Drive North
Marshall MI 49068
269-781-9342
MARSH9799@aol.com ,
susanmbrundage@sbcglobal.net
As a teacher from the
Hierarchy of Light and Initiate in the Great White Brotherhood/Sisterhood of
Light, it is my privilege to assist individuals in a process of
self-empowered healing. This is accomplished by establishing a connection
with the Hierarchy of Light and the Ascended Masters. This enables me as a
channel, to form a bridge between the individual, his/her Higher Self and
these sacred healing energies. The healing session may include balancing of
the elemental platform, magnetic lines, energy core or chakras; chord
removal cap and negative crystal removal; activation of symbols or other
instruments of self-empowerment, DNA activation, Reiki or Omega energy
healing. The spiritual bridge allows the individual to consciously
experience the peace and joy of their self-directed healing. This state of
calm centeredness signals the healing which has occurred and also forms a
foundation for the individual's continued self-empowerment and awareness of
self-healing.
---
Sharon A. Gabris, KRMT,
MT, LDP
Reiki Therapy Center of West Michigan) & Gift Shop
6582 Airline Hwy. Ste. A. (corner of Airline& Pontaluna)
Fruitport, Michigan 49415
231- 865-7755
sgabris@netonecom.net 
http://home.switchboard.com/reikibyshar 
Sharon is a Reiki
Master/Teacher, Thai & Atlantian Massage Therapist, and Lymph Drainage
Practitioner. She has studied at the Esalen Institute, Upledger Institute,
International Center for Reiki Training and is a member of IARP. In addition
to the above she also offers Crystal therapy and Readings, Feng Shui
consultations, Dream Analysis and Numerology.  The gift shop offers
unique gifts and supplies for all your needs. On-going classes and workshops
are available throughout the year. To find out more, visit her web site. (no
"www" is required) May you be surrounded by Love & Light. Namaste
---
Mary Ann Reiger, Rev.

4602 W. 192nd Street
Cleveland, Ohio 44135
maryareiger@sbcglobal.net

As an Interfaith Minister, Reiki Master and Instructor, I combine Reiki, Qi
Gong energy healing techniques, intuitive channeling and guided imagery in
personal or group sessions. I work for you to facilitate healing and
empowerment. My spiritual healing practice is based on the individual's needs.

Now available, Soothing guided
meditations CD to inspire hope – imaginative journeys toward manifesting
wellness.
To order visit www.energy-circle.com
Or call (216) 898-0919, or mail $17.50 (includes shipping) to Mary Ann Reiger,
P.O. Box 112131, Cleveland, Ohio 44111 (allow 2 weeks for delivery).
---
Cliff Berns BA, LMT
Green Tara Center for Yoga, Movement and Healing Arts
1488 Maple Road
Cleveland Heights, Ohio 44121-1728
216-382-0592
kacb@earthlink.net
Cliff's work focuses on
harmonizing the flow of energies present in our lives.  Through gentle,
compassionate touch and focused awareness, energy blocks are dissolved.
The body relaxes, the heart opens, the mind clears. Healing is facilitated,
resulting in a greatly enhanced capacity to experience life fully and
freely.
Private sessions of Reiki, Crystal Healing
and Energy Balancing are available, as well as instruction
in Reiki, meditation and more.
---
Ms. Jessica Nytes
7449 Gelnmont Dr.
Cleveland Ohio
330-225-8148
enigmanytes13@aol.com
www.pychic-sanctuary.com 
I am a Reiki Healer, a Chakra
channeler and I am am also a psychic reader, I have been practicing these art
forms of healing and spirituality for about ten years now. I am based out of
Cleveland, Ohio and thoroughly enjoy helping others with the gift I was given
this time around . If you have any questions and/ or would like to set up a
healing session please either contact me by phone or email. I will respond asap.
Ms. Jessica Nytes
---
Kris Karr

Alternative Measures
14695 Highland Center Road
Defiance OH 43512
419-783-9884
marvin@defnet.com
www.alternative-measures.com 
Our primary treatment consists of
a combination of Reiki, sound, and crystal energies. The combined use of
these therapies creates a vibration not found in any individual modality and
allows for the facilitation of healing on all levels.
We also offer products and information on aromatherapy, herbals, homeopathy, and
crystals.
Many of our services do not require a personal visit. If you are guided to
contact us, please do so. If we are unable to assist you, we may be able to
offer guidance.
Blessings to warm you and Light to guide you.
Kris & Joan
---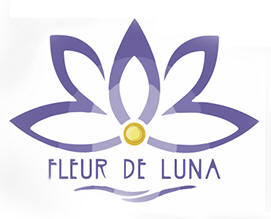 Christina T. Diaz
Fleur De Luna
325 Forest Oak Drive
Knoxville Tennessee 37919
865-309-5862
fleurdeluna3@gmail.com
www.fleur-de-luna.com

Teacher of Dr.Usui Reiki, Shiki
Ryoho as well as Karuna Reiki techniques. With over 15 years experience in
the practice of Dr. Usui technique. I have personally seen the transformation
that daily practice can bring. Reiki reduces stress and create balance.
The benefits of Reiki are endless. Reiki promotes psychological healing,
including release of anger, fear, worry, and sadness and replaces them with
self-worth, confidence and tranquility. It is a very simple technique. Gassho
Meditaion and breathing techniques taught.

Private sessions and Reiki
Circles twice a month at the House of Fleur De Luna. I hope you will join
us. Remember Something Beautiful is about to happen.  Healing begins with
Breathe and Breathe begins with you!
Namaste my Friends!!

---

Carole Truelove

South Knoxville, Tennessee 37920
865 686 8252
withanie@hotmail.com
http://reikilightwithtruelove.info

Namaste'

Karuna® Reiki Master/Usui
Reiki Master Teacher
I am registered with The International Center for Reiki Training.
Join us for our FREE Reiki circles each month.
To experience Reiki is to know its healing benefits
Classes taught and sessions offered
contact me for more information at:
withanie@hotmail.com



---
Jill Volpe
A Magical World
P.O. Box 22574
Knoxville  TN 37933
865-771-0634
jill@amagicalworld.com
www.amagicalworld.com

A Magical World is a spiritual
healing, teaching and development center. Jill Volpe offers energy balancing,
intuitive insight, spiritual counseling, readings, and a variety of workshops
and classes. Jill is also an ordained minister who performs wedding and
commitment ceremonies throughout East Tennessee.
---
Joni Caldwell
Reiki Master Teacher
Bearden Area
Knoxville, TN 37919
865-584-6039
Email: ReikiJoni@aol.com
http://members.aol.com/ReikiJoni 
Focusing on Volunteer Reiki
Projects in the Knoxville, TN area,
please contact me for Reiki Sessions, Classes and to volunteer to help
others with loving, healing, Reiki!

---
Michel Berner

Wisconsin Oils
W14849 Scotch Pine Rd
Fairchild  WI 54741
715-563-1459
commonscents@wisconsinoils.com
Michel is a Usui Reiki Master in
Northwest Wisconsin specializing in distance Reiki for humans as well as
equines, felines & canines.
In-person Reiki sessions are available by appointment only.
Distance Reiki sessions are always available.
---
Nancy Stinemates
Prisms of Light
123 W Arndt Street
Fond du Lac, WI 54935
prisms@ameritech.net
www.prisms.uni.cc 
Prisms of Light offers Reiki
treatments both hands on, and free distant treatments for those who email
and request it. Traditional Usui Reiki attunements, lessons and
certification offered both locally and at a distance for very low fees.
Learning, practicing or accepting reiki involves no specific spiritual
beliefs, and are practiced all over the world by  people of many
different religions and backgrounds.
Shamonic treatments or teachings are also offered locally or at a distance.
Shamonic lessons are offered only to serious students willing to learn and
practice the spiritual aspects of this form of healing.

---
Karuna Krinsky
Reiki Teacher
1100 Lotus Drive
Silver Lake WI  53170
262 877 9396
262 877 9396

reikiteacher@infobuddhism.com
http://www.reikiteacher.org

Traditional Usui Reiki Master
Karuna Krinsky teaching 1st, 2nd and 3rd degree reiki.  reiki treatments by
appointment.  serving SE Wisconsin and Northern Illinois