Healing Arts Network is not making any recommendation about particular types of practices or specific practitioners. The information published here was given to us by the practitioners who may pay a fee to us for their listing. It is your responsibility, as with any personal service, to evaluate the qualifications of the practitioners. You may want to ask for references and/or meet with the practitioner to evaluate your reaction to the person and discuss what he/she has to say about how they can help you, as well as to discuss costs and duration of services.
---
Aromatherapy

---
Select by State:          |CA|  |FL| |MD/DC| |NC| | NJ|
|OR| |TX| |VA|
Select by Country:                 |Canada| |England|

---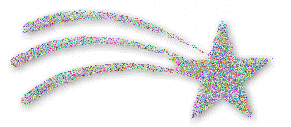 High Touch Healing Arts
Irma Kaye Sawyer
16787 Beach Blvd, #334
Huntington Beach, CA  92647

www.irmaksawyer.com
info@irmaksawyer.com
(714) 271-0052
Welcome to High Touch Healing Arts and Bright
Star Essences & Oils!
Healing consultations are available with Therapeutic Grade Essential Oils and custom blended flower essence remedies. Free information sent per your request.
|Product information|    |Article on Flower Essences|
Realize the Bright Star that you are.  I welcome your inquiry.                                                    12/13
---
Francoise Rapp
Melusine-Arom'Alchemy
PO Box 3598
San Diego CA 92103
(877) 635-8746
francoise@aromalchemy.com
www.aromalchemy.com 
Françoise Rapp's talents in aromatherapy and perfumery originated in France more than 10 years ago.  There, she was trained by priests and alchemists where she learned the sacred ancient arts of anointing and alchemy. She now lives in San Diego, and has gained national attention for her talents, which have been featured in Red Book Magazine and New Age Journal.
As an inspirational teacher, Françoise is renowned in the U.S. and France for leading dynamic workshops and classes about aromatherapy. She conducts FREE monthly teleclasses especially for holistic practitioners to educate them about incorporating aromatherapy into their practice.
Françoise also is the author of the popular "Arom'Alchemy Newsletter" a bi-weekly e-zine that educates and inspires people to live a life of total harmony through the use of aromatherapy and flower essences. To have her free newsletter delivered to your email, visit http://www.aromalchemy.com/education/index.html and submit your email address.
See the Upcoming events page for a schedule of Teleclasses.                                                        12/13
---
Linda-Anne Kahn
Beauty Kliniek Aromatherapy Day Spa & Wellness Center
3268 Governor Drive
San Diego, CA 92122
(858) 457 0191 ext. 14
info@beautykliniek.com
www.pamperyou.com 
Linda-Anne Kahn is a Clinical Aromatherapist and founder and Owner and Founder of Beauty Kliniek Aromatherapy Day Spa & Wellness Center. She has over 22 years experience in Aromatherapy and healing.  She specializes in custom blending of essential oils and has helped 1000's of clients and patients over the years.    She specializes in Dr Vodder's Manual Lymph Drainage, Color therapy, Lastone massage and skin care. With her expertise and care she  combines many modalities to assist creating balance and harmony into peoples lives.  Linda-Anne teaches a certification Aromatherapy class to health professionals, estheticians and massage therapists.          12/13
---
Blaire Barnes
Blaire's Botanique
322 Seabright Ave.
Santa Cruz Ca 95062
831-421-0199
bbarnes75@mail.com
www.blairesbotanique.com

Essential oil therapy, also known as aromatherapy, uses the healing power of pure essential oils to promote health and well being.  A one-hour session consists of an extensive interview process, sea salt  footbath, reflexology treatment using essential oils and a personalized blend.  All essential oils used have been GCMS analyzed to guarantee purity.
SPECIALIZING IN:     *Weight Issues *Emotional Imbalance   *PMS/Menopause    *And much more
Blaire Barnes is a certified Essential Oil Therapist having completed a 300+ clinical aromatherapy course at the College of Botanical Healing Arts in Santa Cruz, CA.  Blaire started an essential oil distillation project at the International Trust for Traditional Medicine in Kalimpong, India and has taught classes in the Bay Area and India on the therapeutic
effects of the oils.                                                                                                                                               12/13
---
Stacey Brown
Genessence Aromatherapy Works
P.O. Box 1282
Trenton, FL 32693
(352 or 866) 463-2482
stacey@genessence.com
http://www.genessence.com
Practicing holistic aromatherapy and lifestyle modification to eliminate toxins.  I meticulously handcraft
aromatherapy blends for specific health concerns, as well as personal care products for persons with chemical sensitivities.  Free telephone and e-mail consultations.                                                              12/13
---
Patricia's goal is to help people help themselves to a healthier more rewarding life. She is the owner of Starchaser Healing Arts and Starchaser Coaching through which she offers holistic coaching, integrated healing sessions and aromatherapy consultations; and classes, workshops and public speaking on healing arts. She works virtually and through several spas and centers in NW DC and southern MD.   
Patricia is a certified coach, Reiki Master/Teacher in Eastern and Western Usui, Sekhem Seichim (SSR), Karuna and Gendai Reiki. She is also a Master/Instructor of Integrated Energy Therapy (IET), a registered Professional Aromatherapist and a Reflexology Practitioner. Patricia teaches certification classes in all of her healing modalities, conducts many short workshops and presentations on healing for practitioners and the general public (e.g., getting unstuck; work-life balance; aromatherapy for energy work, meditative practice, massage therapy and personal care). She enjoys customizing presentations and workshops to meet the interests and needs of different groups of people, and she loves to blog about healing.                                                   4/4/17

---
Michele Yates
esSCENTials
2310-G Whitehall Estates Drive
Charlotte NC 28273
704-621-2074
michele@esscentials.net
www.esscentials.net
Michele Yates is a certified aromatherapist and began esSCENTials during her own search for a more natural way to health.  esSCENTials offers holistic products with a focus on aromatherapy and herbs, but we have a myriad of items to satisfy anyone seeking a natural approach to health including natural pet care, organic
teas, natural home care, mineral cosmetics and much, much more.                                                      12/13
---


Rosemarie Nadelen, R.N.

Young Living Oils
Essential Oils Practitioner
303B Washington Street
Boonton NJ 07005
solshine@earthlink.net
Phone: (973)316-9048, (888)291-5497 PIN3491
Web page:
www.ucando.com/w/wellspring.html

We can look to history to the time when essential oils,pure plant oils,  were considered more precious than gold. They were known for their healing properties, for soothing comforting and for opening energy pathways.  Today, more and more people are looking to those time-honored methods for intervention in the stresses of today's lifestyles.  Combining therapeutic pure plant oils with years of experience in healing touch and mind/body/spirit therapies, Rosemarie Nadelen, R.N. provides a relaxing way to restore balance and harmony, giving you access
to your own wellspring of power.  Rosemarie selects essential oils intuitively according to each person's needs, and combines them with activation of the body's energy pathways producing experiences of well being, clarity, relaxation and vitality.                                                                                                           12/13
---
Ashkee Tsouras
Earth Medicine Flower Essence Consultations
10514 Lark Ridge
Houston, Texas  77070
832-237-0278

Ashkee@ashkeesearthmedicine.com

www.ashkeesearthmedicine.com 
I offer Flower Essence consultations on-line. Fill out a questionnaire and your Essence combination is prepared
and sent to you. This service includes three months of essence, guidance, support and essence adjustment as needed. Flower Essence targets the blockages in the vibrational body. Essence can help you gain emotional freedom.                                                                                                                       12/13
---
Laura Bradley

iempoweredhealing.com
2009 Fall Hill Ave
Fredericksburg  VA 22401
540-322-7381
laura@iempoweredhealing.com
www.iempoweredhealing.com

Hello and greetings! My name is Laura and I wish to invite you on a journey that will change your life. I am a survivor of domestic violence and the ravishes of addiction with a certification in counseling (I interned at a domestic violence resource center), a natural ability for hands on healing and an affinity for properly using alternative supportive tools in the quest for healing. I am currently an intern at NOVA for massage therapy and am completing my certification in aromatherapy. I believe that we are all survivors looking for a hand up and that nothing is ever a mistake. Through self exploration into ourselves we can heal ourselves. I offer that hand to you. I bring to you a tool box from which we can explore
just how your journey will proceed. I hold no judgments and all are welcome no matter what color, creed, sex or belief system. I offer an integrated approach to self-healing using energy work, flower essences, aromatherapy,
herbs, meditation and coaching and guidance. Fees for service are flexible and based upon ability to pay. No one is ever turned away. Chaos is merely change and it does not need to painful.                                                                      12/13
---
M. Joy Young, MSW, ACSW

Lifestyle Counseling
NE Portland
Portland  Oregon 97230
(503) 309-1163
branchingover@iinet.com
www.mjoyyoung.com

I offer counseling services that can help you create, implement, and sustain healthy lifestyle choices in all areas.  Specialties include holistic health therapy, flower essences consultations, nutrition, and compassionate support
for individuals dealing with aging/chronically ill parent issues. Experience more energy, better food discernment, greater wellness, and more intangibles. I am a Master level practitioner and a Nationally certified
Social Worker.  This is counseling that supports, encourages, and inspires you to make lasting changes.  My style is holistic transpersonal and intuitive.                                                                                     12/13
---
Cindy Scott
Two Rivers Aromatherapy
Box 25025
Fort McMurray, Alberta, T9H 5N8
Canada
7807131356

sales@tworiversaromatherapy.com
www.tworiversaromatherapy.com

Cindy is a practicing Certified Aromatherapist & Registered Nutritional Product Advisor. She offers custom aromatherapy blending and nutritional consultations. Cindy also owns and operates So Berry Natural, a resource for
aromatherapy supplies, oils, containers, herbs, supplements, books and more.
Visit her today for your wellness and alternative health needs.                                                12/13
---
David Franks
Manchester School of Massage
77 Russell Road
Manchester M16 8AR
United Kingdom
phone: 44 161 881 7171
dfranks@btinternet.com 
www.theschoolofmassage.co.uk 
For Holistic Therapy
Courses, Holistic Treatments, Therapy Couches and Gift Vouchers. Manchester
UK. Please see our web site, above.                                                                       12/13
---