Healing Arts Network is not making any recommendation about particular types of practices or specific practitioners. The information published here was given to us by the practitioners who may pay a fee to us for their listing. It is your responsibility, as with any personal service, to evaluate the qualifications of the practitioners. You may want to ask for references and/or meet with the practitioner to evaluate your reaction to the person and discuss what he/she has to say about how they can help you, as well as to discuss costs and duration of services.
---
Energy Workers

---
Select by State:

 |AZ|   

 

 |CA|    |CT|    |FL|   |MD/DC|   |NC|   | NJ|    | NM|      |OR|   |TX|   |VA|
---
Practitioners Get Listed Here!
---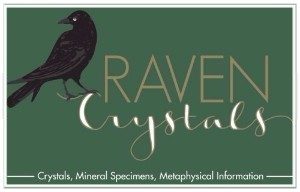 Andrea Lehr
Raven Crystals                            
The Healing Canvas                                 


Los Angeles,  CA                                                    

818 585-1469
thehealingcanvas@yahoo.com
www.thehealingcanvas.com
www.ravencrystals.com
Offering Crystals, Energy, and Spirit work for People and Animals 
Energy Energy Workers and Spirit work Shamanism for People and Animals  Animal Health, Reiki 
Reiki and Shamanic healing sessions
Polarity  Polarity Therapy  
Healing Circles
Hospice and Transition  End of Life, Transition  Support Hospice Support
Shamanic Divination  Readings,   Mediums, Psychics,                                                                                          
Small Animal Massage and Bodywork Animal Health, Reiki 
Equine Energywork  Animal Health, Reiki  Equine Health, Reiki, Healing 
Home and Environmental Clearing Property Clearing
Healing with Stones and Crystals  (see www.ravencrystals.com)
Crystal  Healing Grids  Crystals and Gems, Products and Supplies 
Intuitive art work, animal totems, dreamcatchers Dreamwork and Crystal spirit sticks and wands Native American
Elemental Crystal  Artwork and Jewelry  Crystals and Gems,  Products and Supplies     

Usui/Tibetan Reiki Master Teacher Reiki USA West Coast certified through the International Center for Reiki Training Schools,  and Shamanic  training  through the Foundation of Shamanic Studies, Certified Small Animal Massage Therapist Animal Health, Reiki  Equine Health, Reiki, Healing       
On my path as a Reiki Master Teacher and practicing Shaman, , I am honored to experience and appreciate the miracles that are manifested in the natural beauty and healing gifts found in our world.  My healing work is an integrated approach, intuitively using sound, vision, crystals and natural elements combined with the energy work of Reiki, Reiki USA West Coast and the spirit work of Shamanism.  I became interested in healing stones and crystals when I first became a Reiki practitioner and Energy Worker.  I was delighted with the beauty and qualities of the stones. 
As my interest and personal collection of Crystals and Stones grew, and grew, and grew, I decided to share them with friends, family, and my clients and by "coincidence"  www.ravencrystals.com appeared in my life.  I began purchasing Stones and studying the healing properties of each Stone.  I wanted to provide unique, rare and hard to find items, as they were the most intriguing in shape, and have such radiant colors, extraordinary energy and healing properties.  I also LOVE really "cool" and "pretty" Crystals and Stones with amazing back stories connecting people together.  Magical stories and synchronicity Stones.
At .www.ravencrystals.com,  there are Crystal Sales and Discounts, many different Crystals and Minerals, including Fossils, with Tumbled and Polished Stones, and Products – incl. Medicine Bags, Jewelry, etc, and Crystal Carvings incl. Eggs, Spheres etc, and Crystal Information, incl Chakras, etc.  Come by and Explore!
 Find Andrea's Healing Arts Network listing(s) here:  Dreamwork   Energy Workers,    Products and Supplies   Holistic Practitioners, Shamanism,  Reiki USA West Coast ,  Animal Health, Reiki   Crystals and Gems,  Schools,   Readings  Polarity Therapy    Property Clearing  Native American,  Drum, Healing Circles   Hospice Support  Equine Health, Reiki, Healing   Mediums, Psychics,   Animal Communication            End of Life, Transition                                               6/18
---
Practitioners Get Listed Here!
---
Bright Star Consulting Services 
Irma Kaye Sawyer
P.O. Box 1846
Joshua Tree, CA  92252
760-362-9175  
www.irmaksawyer.com
brightstar@irmaksawyer.com            LINKED IN
Welcome to Bright Star Consulting Services!   
Healing consultations are available with Therapeutic Grade Essential Oils and custom blended flower essence remedies. Free information sent per your request.
 Irma Kaye Sawyer has been a Holistic Practitioner since 1992 using  the modalities of massage therapy, Reiki USA West Coast  energy healing, and   Shamanism  Healing and Counseling.  She is a group leader in the Distant Healing Network, a volunteer Internet healing service.  Irma is certified in Massage Therapy,  Polarity Therapy,  Reiki USA West Coast — Reiki Healing and Thought Field Therapy.  She is a Reiki   Master Teacher and has taught in the United States and abroad.  She is certified with the  IARP.org   International Association of Reiki Professionals and is a member of the Shamanism Foundation of Shamanic Studies.   Shamanic Healing sessions including Soul Retrieval, Extraction and Power Animal Retrieval are available, as well as Reiki  healing sessions in person or at a distance.  Healing consultations are available with Therapeutic Grade Aromatherapy  Essential Oils and custom blended flower essence remedies.   She also teaches Empath Empowerment Mastery Class and has been a guest on  Blog Talk Radio . 
Realize the Bright Star that you are.  I welcome your inquiry.         
 (See Flower Essence Article by Irma K. Sawyer)           See Products and Supplies                                       4/1/18
---
Practitioners Get Listed Here!
---
Practitioners Get Listed Here!
---
Practitioners Get Listed Here!
---
Practitioners Get Listed Here!
---
Patricia's goal is to help people help themselves to a healthier, more rewarding life. She is the owner of Starchaser Healing Arts and Starchaser Integrated Coaching and Energy Healing through which she offers sessions on Integrated Coaching, energy healing sessions, or both.  She offers Classes, workshops and public speaking on personal growth and development, energy healing, shamanic practice and Aromatherapy.   She works virtually and through several spas and centers in NW Washington,DC and southern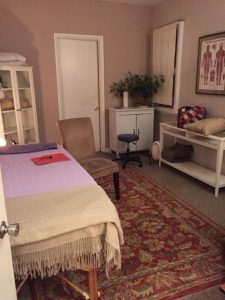 MD.   
Patricia is a certified coach, Reiki Master/Teacher in Eastern and Western Usui, Sekhem Seichim (SSR), Karuna and Gendai Reiki.  She is also a Master/Instructor of IET – Integrated Energy Therapy, a ThetaHealing,  Shamanism practitioner, a registered Professional Aromatherapist and a Meditation Instructor.  Patricia teaches certification Classes in all of her healing modalities, conducts many short workshops and presentations on healing for practitioners and the general public (e.g., getting unstuck; work-life balance; getting in touch with inner awareness, Aromatherapy for energy work, meditative practice.  She enjoys customizing presentations and workshops to meet the interests and needs of different groups of people, and she loves to Blog and make audio recordings.
"I liked the gentle yet firm assistance that Patricia provided when guiding me to/through revealing moments of self-discovery.  It was amazing since I was not consciously aware of some things I was holding on to and needed to release.  Also, I did not realize that a few coaching sessions would produce such pivotal results."
– BV, Baltimore, MD
See more Testimonials and Reviews here:     Testimonials    
---
Elizabeth Anglin
Madrid, NM

505-908-9558
info@ElizabethAnglin.com
http://www.elizabethanglin.com                                   
                    Elizabeth provides practical Animal Communication and energy healing Emotion Code Clearing for horses, cats and dogs and other animals in
your home or rescue organization.   A veterinary intuitive Psychic Readings, remote viewer, and evidential Spirit Medium Elizabeth has the ability to see, feel and hear specific information about your animal's physical body and spiritual path.  Elizabeth has been a Traditional Usui Reiki Master and Animal Communication since 1994, a Remote Viewer and Evidential Spirit Medium since 1997, and an [Equine Services] Equine Massage Practitioner since 2002.   She offers intuitive Psychic Readings and energy healing sessions for people as well as pets through her website ElizabethAnglin.com   Elizabeth also hosts Cosmic Passport, an intuitive/paranormal talk show.  She is the author of "Experience: Memoirs of an Abducted Childhood" available on Amazon.
Cindy B. says: My reading with Elizabeth was such a comfort to me. My son just recently went to heaven and being able to connect with him has helped. I am sure I will be contacting her again and recommending her to family and friends
                                                Book Now!
 Find Elizabeth's Healing Arts Network listing(s) here: Amazon Bookstore  Animal Health, Akashic Records, Reiki – USA West, Energy Workers,  Holistic Practitioners, Schools, Radio Shows                                                             4/16/18
---
Practitioners Get Listed Here!
---
Practitioners Get Listed Here!
---
Practitioners Get Listed Here!  

 

Listings Store
---
Brigitte Wiss
Certified Holistic Reflexologist


110 Pleasant St, NW, Vienna, VA


Fairfax, VA
703-849-8422
 FeetforHealth@gmail.com
Reflexology and Beyond                                LINKED IN
       Brigitte Wiss is a Certified Holistic Reflexologist.  She is available for sessions in Vienna, VA, and she also does house calls.  See Reflexology and Beyond. for more info, pricing, etc.
Brigitte is also certified in Usui Reiki Energy Workers, Theta Healing , EFT IET, EFT, SRT, RPT , EMOTrance, Touch for Health  and more, see her website Reflexoloty and Beyond, About Brigitte.  She is available for sessions in Vienna and 
also home visits. 
NOT YOUR TYPICAL REFLEXOLOGIST!!  Brigitte has 200 hours+ certified training in just reflexology!

Brigitte has many testimonials from the many years she's been in business, and many satisfied clients, see Reflexology and Beyond, Testimonials  
Testimonials –
"Brigitte has magic hands!" 
T.D. Vienna, VA
The sessions with Brigitte are better than with any other reflexologist I've seen before. Not only does she make my feet feel great, my entire body feels better. She ends the session with energy work that keeps me feeling energized for several days afterwards. She is more than a reflexologist, she is a healer.
K.M.     August 2015
See more testimonials at Reflexology and Beyond About.

Find Brigitte's other Healing Arts Network listing(s) here:  Theta Healing   Reflexologists,  Energy Workers,   IET, EFT, SRT, RPT   Touch for Health              6/18/18
---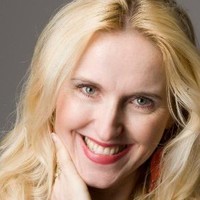 Monika
2715 Buford Rd. Richmond, VA, 23235
804-241-7802
DestinyByMonika.com                LINKED IN       
Take Control of Your Life!  Let your life, and, Let Yourself Blossom! and create the life YOU really want!  I can assist you on your journey!  Life is never as hard as it seems, and having a Life Coach who understands you, and helps you along the way, can be very helpful indeed.  Let me help you to Design your Life and to discover your greatest self!  I am your personal life coach and also trained and certified in Usui Reiki II.  Enjoy a relaxing Reiki session as well as an informative and
very supportive Life Coach session!  In person sessions, and also Skype conferences available.
Find Monika's Healing Arts Network listing(s) here:  Coaching, Energy Workers,  Reiki USA Eastern         5/1/18
---
Hypnosis, Healing and Reiki Classes & Sessions      Linked IN  

Helen Bramow, MA, ND, HHP, CNC, MHt, BCH, C.NLP
Board Certified Hypnotist
Health For Life, LLC            


NGH Certified Instructor (CI)
IHF Certified Registered Instructor and School
IACT & IMDH Certified Practitioner
Certified NLP Practitioner
Hypno-Band Weight Control System™
Virtual Gastric Band (VGB)
HypnoBirthing® Childbirth Educato
The Fertile Body Method Practitioner
SRT Consultant
IET® Master Instructor
Certified HeartMath® Practitioner
Usui/Holy Fire II Reiki, Levels I and 2    
 Holy Fire II Reiki® Master
 Holy Fire II Karuna Reiki® Master
Sekhem Seichim (SSR) Reiki Master 
Skype ID: habcwix       703-851-7954                           HealthCoach095@gmail.com
ALL SERVICES AVAILABLE LONG DISTANCE, SKYPE SESSIONS  AND IN PERSON                           
Offices in:   Purcellville, VA 20132

www.HealthByHelen.com        www.HypnoByHelen.com         www.Hypnosis-Virginia.com      

Helen Bramow, MA, ND, HHP, MH, CNC, CNHP, MHt, BCH, C.NLP, CI is a Board Certified Hypnotist, transpersonal, Master Hypnotherapist, trained by ARE and Atlantic University (MA in Transpersonal Studies,  with a Specialization in Applied Spirituality from AU), specializing in 'deep trance' hypnosis as well as regular hypnosis. She is also a Master Herbalist  and Natural Practitioner specializing in Stress Management   Weight Loss Hypnosis,  Smoking Cessation  and   Health Consults, using Hypnosis and natural healing methods.  She also offers these services/tools: HeartMath and Zyto BioScans , Ionic Cleanse® Detox Footbath , and Lab Testing, including tests for Natural Hormone Balance , during Health Consults.  
For weight loss, she uses both holistic health and hypnosis, as an indiividual approach but she is also a Hypno-Band Weight Loss Program® AND  Virtual Gastric Band Weight Loss Hypnosis.  Other Services includes:  HypnoTherapy ,  HypnoFertility,  HypnoBirthing (Childbirth education classes),  Reiki Sessions, Ionic Cleanse® Detox Footbath, Smoking Cessation, Past Life Hypnosis, The Fertile Body Method Hypnosis , Grief and Loss, and Stress Management,  Pain Management   and so much more!

She also uses Aromatherapy (Essential Oils) and teac
hes self-hypnosis and mindfulness for relaxation and stress reduction. Sessions can be held in either location, as can training classes. She offers certified Reiki, IET and dowsing training classes and are approved for Nursing CE's in:  NGH Certified Hypnosis (9 days), IHF Certified Hypnosis (5 Days and Skype available), Past Life Hypnosis, Lives Between Lives Hypnosis, Usui Reiki, Karuna® Reiki, Sekhem Seichim Reiki (SSR) and Violet Flame Reiki, and Tuning Fork Therapy, Coaching,and Essential Oils training .
As well, she offers teacher training in all Lightarian® Rays, Lightarian® Reiki, Lightarian® Angel Links and Lightarian® Clearing Attunements, which are all very high level attunements to pass on to others.  Also see: www.Hypnosis-Virginia.com and  www.HypnoByHelen.com
She is also a Master Instructor for Integrated Energy Therapy (IET®) classes.   IET®  Classes include:   IET® Basic, Intermediate and Advanced,   Steps to Transformation Part I – Steps 1 thru 7, Steps to Transformation Part II – Steps 8 – 14 , IET for Pets, Healing Angels of the Field, and IET® Practice Group.  She is also a Certified Instructor with NGH, and an approved School for IHF (International Hypnosis Federation).  She has been a speaker for the Berkeley Springs, WV Festival of Lights, "The Art of Dowsing – The Power of the Pendulum" and the Pathways Convention in Bethesda, MD.
"Helen is nothing short of amazing. I always learn so much from her when I take one of her courses  (i.e. Reiki/Energy healing) and when I was pregnant recently, I took her Hypnobirthing course which helped build my confidence greatly to have an unmedicated homebirth.  She understood  me well and knew that I was strong enough to do it. Helen is insightful, kind, warm and one of few that you can tell truly does her job well and sincerely cares about others. Any course, service, etc. provided by her is always worth far more than the price listed. She's generous and knowledgeable…a combination of qualities that can't be beat when it comes to healing others. My Reiki class with her made me feel more at peace and was efficient enough for me to understand what I was doing so that I could perform and help heal others…."
– KT, Fairfax, VA
See Testimonials and Reviews here:     Testimonials                            
Find Helen's Healing Arts Network : Events   
and also here   Helen Bramow – Your Health Magazine Articles                                             8/10/18
She is a Spiritual Response Therapy (SRT) Certified Consultant and is a Master Dowser. Dowsing classes include:  Dowser, Levels I and II, Spiritual Dower, Dowsing for Hypnotists – coming soon
---
Susan Grimes is a National Association of Transpersonal HypnoTherapists (NATH) Certified Transpersonal HypnoTherapist (CHt), American Reflexologist Certification Board (ARCB) Certified Reflexologist Susan Grimes at ARCB, Usui Reiki Master Reiki USA West, Holy Fire II Reiki Master Reiki – Holy Fire II, Lightarian® Angellinks   Lightarian Programs, Rays ® and Reiki USA West facilitator, and an IET® Master Instructor.  She resides in Georgia, but travels the US frequently and is available for sessions when she's here attending further training and visiting.  She is a kind, warm, gentle soul who has a sincere interest in helping others heal and she has a vast amount of both herbal and natural alternative remedies. 
She can be found here on the ARCB of Board Certified Reflexologist:   Susan Grimes at ARCB
Susan is a kind, warm, gentle soul who has a sincere interest in helping others heal and she has a vast amount of both herbal and natural alternative remedies.   
Susan is also certified in Usui Reiki Master Reiki USA West,, Holy Fire II Reiki Master Reiki – Holy Fire II,  Energy Workers, Reflexology  and more, see her website Reflexology and Reiki Healing  and Susan is trained in both  Aromatherapy – AromaTouch, Raindrop 
 Susan has many testimonials from the many years she's been in business, and many satisfied clients, see   Testimonials
Testimonials –
"Reflexology is a wonderful thing for people with pain and other issues. It is gentle and makes you feel wonderful when finished. The foot baths are not only soothing and massaging to your sore feet, this process turns colors while adding positive ions to the water. This is wonderful for those people with pain and other issues, like swelling.  It makes your toes feel good too."
RG = Georgia
Find Susan's other Healing Arts Network listing(s) here:   Aromatherapy – AromaTouch, Raindrop  Front Page.  Lightarian Programs,   Energy Workers, Reflexology,   Reiki – Holy Fire II ,  Reiki USA Eastern,   Meditation,  Ear Coning,    Ionic Foot Cleanse                              8/1/18
---
Practitioners Get Listed Here!  

 

Listings Store
---
Sarojini Alva Changkakoti, PhD., MSc, MA, MHt, DBM, Reiki Master
Alva Wellness Center
Haymarket, VA
(703) 727-0414
sarojinialva@sarojinialva.com
                   LINKED IN
Sarojini is the founding president of Alva Wellness Center, VA, USA.
Sarojini Alva is a staunch believer of holistic healing.  She understands that the true path to optimal health includes wellness of the body, mind, and spirit.  Her belief and her passion about natural birthing and Child development have guided her to become a: HypnoBirthing Practitioner, and Trainer, HypnoBirthing Fertility Consultant, and Trainer for HypnoBirthing® Institute.
Sarojini is Master Hypnotherapist and a Master Trainer for National Assoc. of Transpersonal Hypnotherapist (NATH).  Sarojini holds Master's degrees in Human Development, Education, Business Management.  She has a  Doctorate in Transpersonal Psychology.

Sarojini offers:  HypnoBirthing, Hypnotherapy, Master Hypnotherapy, HypnoBirthing Fertility Consultant, HypnoAnesthisia, Reiki workshops in the U.S.A, Canada, Malaysia, UAE, and India.  Sarojini has presented at many international conferences and appeared on radio and TV shows.  Her healing voice can be heard on her "Harmony Within",  "Reiki – Journey unto Healing", and other audio recordings.
A nurturing mother, devoted wife and masterful healer, Sarojini blends her wisdom, diverse training and beautiful heart to provide absolutely transformational trainings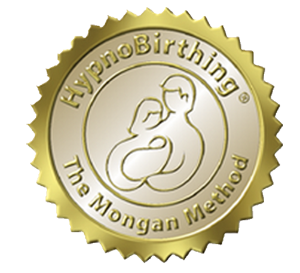 HypnoBirthing® – The Mongan Method is the original Practitioner training and carries a Gold Seal Approval which is recognized in 45 countries.  The Gold Seal Approval assures the general public that the practitioner is of the highest standing and has passed their certification review and has agreed to the Codes of Ethics and Standards as set out by the HypnoBirthing® Institute.  It is the most comprehensive program available and as such is recognized as the leading program here in the US.
Available To Doctors, Doulas, Midwives, Nurses, Nurse Practitioners, Physicians Assistants, Healthcare Providers, Women's Health Physiotherapists, Childbirth Educators, Hypnotherapists, Yoga Instructors, Massage Therapists, And All Others With An Interest In Maternal Health And Birthing.
"Sara is a great teacher of HypnoBirthing – she is both very knowledgeable and willing to share her knowledge openly with her students.  She is always available and willing to answer questions, and to be of assistance.  She is a true credit to any teaching discipline, and I'm sure she is also a great student herself, like most of us.  She follows her own true calling, and it is a true pleasure to learn from her."

Helen Bramow – Health for Life, LLC




MA, ND, HHP, CNC, CNHP, MHT, BCH, CI,C.NLP


https://www.hypnobyhelen.com/
https://www.healthbyhelen.com/
https://hypnosis-virginia.com
Sarojini Alva Changkakoti, PhD., MSc, MA, MHt, DBM, Reiki Master (RMT)
Sarojini Alva – (703) 727-0414
Email & Booking: 

 

sarojinialva@sarojinialva.com

Find Sarojini's Healing Arts Network listing(s) here: Events                                     

 

4/18
---
Practitioners Get Listed Here!
---
Practitioners Get Listed Here!
---
Practitioners Get Listed Here!
---
Piers Brittain
10 Eltisely Av
Cambridge, Cambridgeshire
CB39JG  UK
phone 07855 405168
Learn Reiki In India and Nepal.
Looking for a truly profound Reiki Experience?
Usui Reiki Master Piers Brittain is leading groups of 4 on 2-3 week tours of sacred India and Nepal.
These unique adventures promise to be the experience of lifetimes! Come with me to experience the real magic of Asia and expand into the empowerment of Reiki.
Dates departing June through February 2002.
Reiki classes held Worldwide. Bespoke trips also available. Call me with your class idea and we'll do it together.
For more details and a free brochure, please email me. I look forward to working with you.
In Reiki, Piers
---

Zannie Volpe
The Soul's Journey
157 Gloucester Terrace
Bayswater
London  South East  W2 6DX
England
0845 458 1511

zannievolpe@aol.com   
www.mylightweb.com/home/zannievolpe.html
I am an experienced Reiki practitioner and teacher, who offers 1:1 sessions in my private practice. I also work in the Zen Health Clinic and the Bliss Clinic in Notting Hill, London. Home and office visits available.
I attune people to  levels 1, 2 and Master in Reiki and Seichem.
I can offer individual attunements as well as group attunements.
All attunements are accompanied by a certificate and a comprehensive manual as well as telephone back up if needed.
Do contact me if you would like to discuss if an attunement or treatment is your next step, and check out my site for dates of forthcoming classes,
Many Blessings,
Zannie Volpe
---
Yvonne McSherry
Reiki Power
Parkgate Cottage, Lodge Lane
Saughall CHESTER Cheshire CH1 6JL
England
01244 881 691
yvonne@reikipower.co.uk
www.reikipower.co.uk

I have been a therapist for over 10 years.
It is my calling as a Reiki Master/Teacher of the Usui Shiki Ryoho system of natural healing. Tibetan Reiki Master and Master of the Sekhem-Seichim-Reiki, to 'spread the light'.
Which is why I am committed to offering low cost treatments and training courses.Treatments from £10
!!Free consultation on obligation!!
Reiki Training Courses: Reiki 1 = £60 Reiki 2 = £80 Reiki Master/Teacher = £120
All courses are held on a 'one to one' basis.
---
Tania Teh
Email: reikiusuimaster@yahoo.com
I am a Reiki Master. I am a channel for
healing and I also do distant healing upon request.
Attunements to all levels of Usui Reiki Degrees and Mastership are
available. Blessings, Tania

---
Sorry no practitioners
available at this time.
---
Rohini Khatri
The Reiki Nest
12, himayat nagar, st. no. 1
Hyderabad Andhrapradesh 500029
India
rohinikhatri@rediffmail.com
I am a Traditional Reiki Master and
practice independently. I manage a group of volunteers here in Hyderabad. We
undertake Reiki classes and distant healing requests.
If you or someone near and dear, wants help -get in touch with us. We
provide that extra something-other than medicines-needed by those in
trouble. Timely help to a person suffering can do wonders–a little help
from above-some divine light-you never know-may just be the right thing
needed–to CURE
---
rajesh
chandass
revathy ayyankavu temple road
irinjalakuda (p.o)trichur dist
trichur dist  kerala  680121
India
91-9447239091
91-04802-823678
rhejura501@hotmail.com
We are systematically practicing reiki for the last 5 years,
and got wonderful results. We are confident to treat any disease at any
stage.
---
Dr. Bhavin Desai
1/B, Vasantnagar Society,
Ahmedabad Gujarat 380008
India
942600165
drbhavindesai@hotmail.com 
Love to everyone and treat everyone not for
reward but only for love. Please contact me for free and proper guidence.

---
Mohan Joshi
Healing Center
401 Krishna-Chandra
Phadake Road Naupada Thane M.S. India
Thane, Maharashtra 400602 India
Phone 5403105, 5424392, 5376909
healmohan@yahoo.co.in 
I am practicing spiritual healing in
Mumbai [Bombay] India from last 20 years. I might have treated 100 thousand
patients during last 20 years. About 40 reputed newspapers and magazines
have penned down my healing work.  I was awarded a title Doctor of
Science by famous university in Colombo.  I have participated in
healing camps at several cities in India such as Mumbai, Bangalore, Chennai,,
Hyderabad, Surat, Navasari, Bhopal, Indore, Madurai, Coimbatore, Polachi
e.t.c.
---
 S,V,N,MURTHY & S.SUGUNA
SAI REIKI HOME
PLOT NO 17,GAGAN VIHAR
BHAGAVANTAPURA
HYDERABAD  ANDHRA PRADESH 5000016
INDIA
91 40 27763088
svnmurthy2001@yahoo.com

WE TEACH REIKI& KARUNA REIKI ALSO. WE DO REIKI HEALING, ALSO
DISTANCE HEALING ALSO WE DO KARUNA REIKI HEALING.
---
Robert Petrungaro
373 Glenholme Avenue
Toronto, Ontario M6E 3E4
robbie@cuic.ca 
www.cuic.ca/~robbie  
My name is Robert Petrungaro and I carry
out a number of different energy healing modalities.  My web site
contains all my contact information as well as detailed explanations about
my services and prices.  I am a Reiki practitioner, do readings in
the Tarot, Astrology, Numerology, Clarivoyance, Psychometry, Dowsing, and
do some readings in Tea Cups.
If any of these services interest you, please feel free to contact me at
your leisure.
Namaste
---
Christine Nightingale
72 Newbridge Cresent
Brampton Ontario
Canada L6S 4B3
(905) 453-8095
nightiangle92@hotmail.com
www.nightingalehealing.com 
My practice includes a great many childern.
including special needs, Indigo, ADD, ect. I offer primarily past life
regression hypnosis, Reiki, aromatherapy, brain gym, or psychotherapy to
men , women and childern.

---
Olive Guy
Angel Craft and Healing Shop
20 Hibernia Avenue Toronto M6N 1E5
416-259-5297
angelite28@hotmail.com

www.keow.net

I am a Registered Reiki Master/Teacher/Practitioner with the Canadian Reiki Association.
I am also an Energy Healer trained Bali Indonesia.
My practice is in Reiki and Energy healing. I also teach Energy healing and
meditation classes. I am an Ordained Minister with the world Reiki Ministry,
Energy Healing Practitioner Teacher and hot stone Massage Therapist.
Presently I conduct tours to Bali Indonesia — for mind body and soul
healing.
---
Christine Lesage
Conservatoire actuel
825 rue Desjardins
La Prairie Québec J5R 1K1
Canada
450-619-2934
christinelesage@yahoo.ca

Christine Lesage, B.Mus, Reiki Master, Cert. Ed (classes in French or
English)
Three options for classes
1. Traditional Usui Reiki (all levels) with musical meditations
2. Traditional music lessons for self-development (piano, voice, clarinet,
recorder)
3. Music lessons for self discovery and well-being
---
Reiki Practitioner Share

TLC Services
William Street
Cambridge Ontario N3H 3W4
Canada
519 650-3560
519 650 3560
reikiandyoga@yahoo.com
www.reikiandyoga.com
Tammy offers reiki, yoga and
other healing arts with the intention of relaxation in mind.
Reiki Share nights are the third Sunday of each month at the Comet
Biomagnetics building in Cambridge, Ontario.  For Practitioners to learn,
share and explore their skills and abilities.
---
Marion Mazzocchi
Elemental Energies
2542 Hwy 6
S10, C4, RR1
Slocan Park B.C.  V0G 2E0
(250) 359-6867
(250) 359-6867
info@elementalenergies.ca
www.elementalenergies.ca
Marion is a flower and
vibrational essence producer and practitioner.  She is a Reiki
Master/Teacher and combines flower essences, reiki and other energetic
practise to provide gentle healing for her clients.  Her essences are made
from flowers organically grown or wildcrafted near her home in B.C., gems,
and spirit.  She works with the devic realm and elemental beings, making her
essences gentle yet very powerful.
Marion does distant healing consultations as well as workshops on flower
essences.
---
Dean & Rebecca Noblett

HeartLight ~ Living from the Heart
92 Church Street
Schomberg Ontario L0G 1T0
Canada
905-939-1071
heartlight@rogers.com
http://www.heartlight.ca
Healing practitioners and teachers, Dean and Rebecca Noblett, encourage and
support spiritual growth through personal counseling, Reiki, chakra
balancing, life coaching, self-empowerment workshops, meditation classes,
inner child and past-life regression therapy, soul portraits, spiritual
safaris and more.
---
Paraic Donoghue
elora
Fergus
Ontario Canada  Nob1so
519-843-6702
wisdowwhispers@sentex.net
www.wisdomwhispers.7p.com
Wisdom Whispers Retreat
Centre
A place for you to experience gentle healing, where your laughter is
loosened and your spirit soothed.
Enjoy the peaceful surroundings whether it is during Reiki classes,
treatments or a group or workshop. Enter this place with open eyes and an
open heart and experience your soul's renewal.
Wisdom Whispers – a retreat into what is real
---
      Monica Benjamin
World of Reiki – Absentee
AK 452, LV-1010
Riga
LV-1010   Latvia
00371-979-6682
worab@hotmail.com
Become a sponsor and receive one month of Absentee Reiki healing sessions
free! In many countries around the world there are unfortunate people
suffering from illness, disease, and injury who are without doctors,
medicine or care of any kind. Absentee Reiki healing may be all they have.
Your sponsorship helps to keep this very important outreach program alive
for these people and at the same time you have the benefit of receiving
Reiki treatment yourself. You may contact us at worab@hotmail.com
---
Sami Mugrubi
Third Eye
PO Box 42332
Riyadh Central 11541
Saudi Arabia
phone +96612862990
Mugrubi@hotmail.com

http://iiieye.tripod.com
I'm a Reiki practitioner. I'm creating a
new lineage in Reiki. If you are in Saudi Arabia, email me to try out
Reiki.
---
Lamees Siddiqui
Olaya Riyadh
Central Province
11211 Saudi Arabia
009661-56463801
lamees@kfshrc.edu.sa
Experience the mystical healing touch of Reiki by itself
or in combination with Aromatherapy for stress relief, relaxation,
eliminating depression, energizing, de-toxifying, pain relief, enhancing
your sense of well being and much much more. See results after the very
first session ! Recommended a minimum of ten sessions for serious medical
problems.
---

Chayenne Fényi
Bjorkasvagen1
Djurö Kyrkväg 17, 13040 Djurhamn, Sweden
+46 73 5005301
chayenne@pleiadiantales.com
www.pleiadiantales.com

Chayenne has worked with reiki since 1986. Reiki-master degree since 1990.
Around 1993 she began to recieve messages from the Pleiades. She then
started to channel a book; The Way Back Home(not yet published, but
soon!),Chayenne is giving reiki-treatments and work-shops, as well as giving
readings, channelled from the Pleiades. She also work with distant reiki and readings.
Since may 2005 I also sell my
book: The Female Aspect of God; How to walk the song of your soul. It is a
channelled book, with intent to support humanity, in this time of changes.
It is possible to buy on the website:
www.pleiadiantales.com

---
Liviu Nuteanu
Aleea Lunca Bradului 2
bl. H5, sc. 4, et.3, ap.15
Bucuresti Romania 75622
+40-744-242447
LiviusN@mail.com 
I perform Bionergetic treatments by photo
(could be sent by e-mail).
Please send me a request for any disease and I will reply what I am
expecting to obtain with my bioenergetic treatment. Examples of diseases
with efficient bioenergetic treatment:
Cancer
Multiple sclerosis
Respiratory diseases: asthma, brochitis, pleuritis, pneumonia, sinusitis.
Diseases of heart – circulation organs: heart arrhytmia, varicose venous
distensibility, vegetative – vascular dystonia, heart infarction, coronary
disease, atherosclerosis, cardiomyopathy, miocardia.
Diseases of digestive system: dystrophia, obstiration, atony of the
esophagus and stomach, gastritis, hepatitis, diarea, gall stones,
constipation, colitis, pancreatitis, cholecystitios, liver steatosis, liver
cirrhosis, ulcers, diobacteriosis of intestine, dyspepsia, hemorrhagic
entherocolitis.
Septicemia with renal and hepatic failure
Kidney and genito-urinary diseases: glomerulonephritis, kidney colic,
pyelitis, kydney insuffiency, pyelonephritis, cystitis, nephrolithiasis,
uraemia.
Nervous diseases: arachnoditis, hydrocephalus, headache, brain stroke,
cerebral hemorrhage, vertebrobasilary arterial insufficiency, coma,
migraine, neuritis and neuralgia, trigeminal neuralgia, narcolepsy,
neuropatology of the facial nerve, facial paresis "a frigore", fainting
herpes, parkinsonism, sciatica, polyneuropatia, radiculitis, tremor, chorea,
cranical – celebral trauma.
Hematologic diseases: agranulocytosis, anaemia, hemophylia.
Endocrine and metabolic diseases: complications of diabetes, coma, obesity,
increased and reduced functions of the thyroid gland.
Infectious diseases: after-effects of dysentary – ulcers, hepatitis,
different infectious diseases.
Obstetrics, Gynecology: the threat of miscarriage in case of uterine
pregnancy, toxicosis of pregnancy, amenorea, sterility, inflammation of
vagine and external genitals, ovary's cyst, climax, genital haemorages,
myoma, inflammation of ovaries.
Ear, throat, nose diseases: adenoids, chronical inflammations, nose
bleeding, laringitis, laryngospasm, mastoiditis, nose polypi, sinusitis,
pharingitis.
Eye diseases: atrophy of the optic nerve, astigmatism, blefaritis,
conjuctivis, glaucoma, haemorrage of the eye.
Stomatology: jaw cysts, pulpitis, stomatitis, parodontosis.
Dermatology: psoriasis.
Trauma and ortopedic diseases: fractures, streches, scoliosis.
Degenerative diseases: L.E.D., rheumathoid poliartritis, sclerodermia.
Rheumatic diseases: joint diseases – artritis, osteoarthrosis, rheumatic
diseases of particular soft tissues, tendons, chords, cervical spondilosis.
Comments:
Protocol of Bioenergy treatment by photo
– Please send me by E-mail in a separate attachement a photo with the
patient.
– I will action with Bioenergy on the photo.
– There are no secondary effects with my treatment.
– If before starting the treatment the patient wants more data about it, I
will reply quickly.
– I will announce you after every procedure the day and hour of the next
procedure.
– One procedure take about 10 min.
– There are 1 to 7 procedures, then it could be necessary only 1 procedure
after 1 or aproximately 3 or 6 months or 1 year, depending what I found out
to the every procedure and the evolution;
– There is no dependance from my treatment; even if you will decide to stop
the treatment (I have nerver had such situation), the effect will continue.
– Even if I decide after a period your wife is healthy and no treatment will
be necessary, anytime you want I can check her health status.
– Every patient remains my patient for ever; that mean if you need my
treatment after years for other problems I will never refuse to help.
– There are no interactions with any other treatments.
– In the time of the procedure the patient can feel a little warm, or
something unusual, or as a flow; anyhow there is rather pleasant; these
aspects disappear after the procedure; the patient can have any activity in
this period.
– I will never present a case without the previous acceptance; nobody except
myself will see the photos.
Some data about bioenergy in cancer
Description of a case. The female patient B.M., 22 years old was operated 2
years ago for a breast cancer (adenocarcinoma) and was now admitted for
spastic paraparesis and hiperestezia, with the level T6-T7 and pain at the
toracal spine. This symptomathology progressed in one month. The x-ray spine
showed us T5 fracture with modyfied bone structure.
She received surgery and an alloplasty T5-T6 with autompoliemrizable cement
was performed. The operation, was completely succesful and the spinal cord
was liberated. But, at 12 days postoperatory, the patient was still
paraplegic.
A bioenergetic procedure was performed and after some hours she start to
move her left foot.
At the 6 months follow-up, she walk almost normal and come back to work.
Abstract of demonstration in laboratory.
Cerebral tumour cells damaged by emission of bioenergy
Author : Nuţeanu Liviu, M.D.
Summary: In two experiences the destruction with bioenergy of cerebral
malignant tumoral cells (oligodendroglioma and glioblastoma), every one on
24 probes in different dilutions, with witness lot, was successful in vitro.
In the first experience, the destruction rate varied between 48.19-100%,
depending on dilution, in comparison with 5.66 in the witness lot. In the
second experience, was destroyed 77-100% by cancer cells, in comparison with
1.5% in the witness lot. The results were put in evidence with vital
coloration, at approximately 10 minutes to the intraoperatory prelevation.
In every experience were prepared (by cellular biology specialist M.D.),
plates with 24 wells.
---
Radu Balanean
REIKI ASSOCIATION FROM ROMANIA
Tineretului No. 2 Tg-Mures
Mures  Romania  540027
+40 722 262222
+ 40 265 262222
contact@onlinereiki.org
www.onlinereiki.org
Reiki Teacher Master,
Certified by International Reiki Center U.S.A & The International Center for
Reiki Traning U.S.A.in:
USUI SHIKI RYOHO REIKI,KARUNA REIKI, USUI TIBETAN REIKI,
TIBETAN REIKI
Priests in the Order of Melchizedek;
Certified Courses & Attunements in class or distant.
Research and practice:
Singular and combined Usui Shiki Reiki Ryoho, Karuna Reiki, Usui Tibetan
Reiki, Crystal Reiki, Crystal Healing, Cromotherapy, Prananadi (Tibetan
System), Prananadi Communications (Journey),Therapy, Reflexology & Crystal
Reflexology, Magneto Therapy.
More than 60 Spiritual Attunements (Initiations). Member of many
International Spiritual Organisations and Healing Associations.
---
---

Get WholeSale Oils – Click Bottle!
---
---
Please visit our other sites –

   Hypnosis-Virginia
---
---