---
Healing Arts Network is not making any recommendation about particular types of practices or specific practitioners. The information published here was given to us by the practitioners who may pay a fee to us for their listing. It is your responsibility, as with any personal service, to evaluate the qualifications of the practitioners. You may want to ask for references and/or meet with the practitioner to evaluate your reaction to the person and discuss what he/she has to say about how they can help you, as well as to discuss costs and duration of services.
---
Fertility, Natural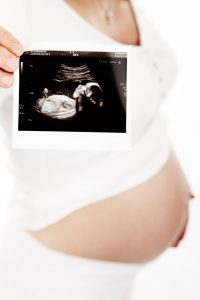 Select by State:   |AZ|     |CA|  |FL| |MD/DC|    |NC| | NJ|    |OR|    |TX|   |VA|
Select by Country:  
---
Practitioners Get Listed Here!
---
 

 California
Practitioners Get Listed Here!
---
Practitioners Get Listed Here!
---
Practitioners Get Listed Here!
---
Practitioners Get Listed Here!
---
Practitioners Get Listed Here!
---
Practitioners Get Listed Here!
---
Hypnosis, Healing and Reiki Classes & Sessions      Linked IN  

Helen Bramow, MA, ND, HHP, CNC, MHt, BCH, C.NLP
Board Certified Hypnotist
Health For Life, LLC            


NGH Certified Instructor (CI)
IHF Certified Registered Instructor and School
IACT & IMDH Certified Practitioner
Certified NLP Practitioner
Hypno-Band Weight Control System™
Virtual Gastric Band (VGB)
HypnoBirthing® Childbirth Educato
The Fertile Body Method Practitioner
SRT Consultant
IET® Master Instructor
Certified HeartMath® Practitioner
Usui/Holy Fire II Reiki, Levels I and 2    
 Holy Fire II Reiki® Master
 Holy Fire II Karuna Reiki® Master
Sekhem Seichim (SSR) Reiki Master 
Skype ID: habcwix       703-851-7954                           HealthCoach095@gmail.com
ALL SERVICES AVAILABLE LONG DISTANCE, SKYPE SESSIONS  AND IN PERSON                           
Offices in:   Purcellville, VA 20132

www.HealthByHelen.com        www.HypnoByHelen.com         www.Hypnosis-Virginia.com      

Helen Bramow, MA, ND, HHP, MH, CNC, CNHP, MHt, BCH, C.NLP, CI is a Board Certified Hypnotist, transpersonal, Master Hypnotherapist, trained by ARE and Atlantic University (MA in Transpersonal Studies,  with a Specialization in Applied Spirituality from AU), specializing in 'deep trance' hypnosis as well as regular hypnosis. She is also a Master Herbalist  and Natural Practitioner specializing in Stress Management   Weight Loss Hypnosis,  Smoking Cessation  and   Health Consults, using Hypnosis and natural healing methods.  She also offers these services/tools: HeartMath and Zyto BioScans , Ionic Cleanse® Detox Footbath , and Lab Testing, including tests for Natural Hormone Balance , during Health Consults.  
For weight loss, she uses both holistic health and hypnosis, as an indiividual approach but she is also a Hypno-Band Weight Loss Program® AND  Virtual Gastric Band Weight Loss Hypnosis.  Other Services includes:  HypnoTherapy ,  HypnoFertility,  HypnoBirthing (Childbirth education classes),  Reiki Sessions, Ionic Cleanse® Detox Footbath, Smoking Cessation, Past Life Hypnosis, The Fertile Body Method Hypnosis , Grief and Loss, and Stress Management,  Pain Management   and so much more!

She also uses Aromatherapy (Essential Oils) and teac
hes self-hypnosis and mindfulness for relaxation and stress reduction. Sessions can be held in either location, as can training classes. She offers certified Reiki, IET and dowsing training classes and are approved for Nursing CE's in:  NGH Certified Hypnosis (9 days), IHF Certified Hypnosis (5 Days and Skype available), Past Life Hypnosis, Lives Between Lives Hypnosis, Usui Reiki, Karuna® Reiki, Sekhem Seichim Reiki (SSR) and Violet Flame Reiki, and Tuning Fork Therapy, Coaching,and Essential Oils training .
As well, she offers teacher training in all Lightarian® Rays, Lightarian® Reiki, Lightarian® Angel Links and Lightarian® Clearing Attunements, which are all very high level attunements to pass on to others.  Also see: www.Hypnosis-Virginia.com and  www.HypnoByHelen.com
She is also a Master Instructor for Integrated Energy Therapy (IET®) classes.   IET®  Classes include:   IET® Basic, Intermediate and Advanced,   Steps to Transformation Part I – Steps 1 thru 7, Steps to Transformation Part II – Steps 8 – 14 , IET for Pets, Healing Angels of the Field, and IET® Practice Group.  She is also a Certified Instructor with NGH, and an approved School for IHF (International Hypnosis Federation).  She has been a speaker for the Berkeley Springs, WV Festival of Lights, "The Art of Dowsing – The Power of the Pendulum" and the Pathways Convention in Bethesda, MD.
"Helen is nothing short of amazing. I always learn so much from her when I take one of her courses  (i.e. Reiki/Energy healing) and when I was pregnant recently, I took her Hypnobirthing course which helped build my confidence greatly to have an unmedicated homebirth.  She understood  me well and knew that I was strong enough to do it. Helen is insightful, kind, warm and one of few that you can tell truly does her job well and sincerely cares about others. Any course, service, etc. provided by her is always worth far more than the price listed. She's generous and knowledgeable…a combination of qualities that can't be beat when it comes to healing others. My Reiki class with her made me feel more at peace and was efficient enough for me to understand what I was doing so that I could perform and help heal others…."
– KT, Fairfax, VA
See Testimonials and Reviews here:     Testimonials                            
Find Helen's Healing Arts Network : Events   
and also here   Helen Bramow – Your Health Magazine Articles                                             8/10/18
She is a Spiritual Response Therapy (SRT) Certified Consultant and is a Master Dowser. Dowsing classes include:  Dowser, Levels I and II, Spiritual Dower, Dowsing for Hypnotists – coming soon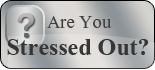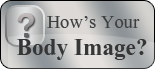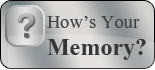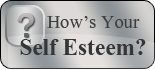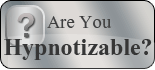 ---
Practitioners Get Listed Here!  

 

Listings Store
---
Sarojini Alva Changkakoti, PhD., MSc, MA, MHt, DBM, Reiki Master
Alva Wellness Center
Haymarket, VA
(703) 727-0414
sarojinialva@sarojinialva.com
                   LINKED IN
Sarojini is the founding president of Alva Wellness Center, VA, USA.
Sarojini Alva is a staunch believer of holistic healing.  She understands that the true path to optimal health includes wellness of the body, mind, and spirit.  Her belief and her passion about natural birthing and Child development have guided her to become a: HypnoBirthing Practitioner, and Trainer, HypnoBirthing Fertility Consultant, and Trainer for HypnoBirthing® Institute.
Sarojini is Master Hypnotherapist and a Master Trainer for National Assoc. of Transpersonal Hypnotherapist (NATH).  Sarojini holds Master's degrees in Human Development, Education, Business Management.  She has a  Doctorate in Transpersonal Psychology.

Sarojini offers:  HypnoBirthing, Hypnotherapy, Master Hypnotherapy, HypnoBirthing Fertility Consultant, HypnoAnesthisia, Reiki workshops in the U.S.A, Canada, Malaysia, UAE, and India.  Sarojini has presented at many international conferences and appeared on radio and TV shows.  Her healing voice can be heard on her "Harmony Within",  "Reiki – Journey unto Healing", and other audio recordings.
A nurturing mother, devoted wife and masterful healer, Sarojini blends her wisdom, diverse training and beautiful heart to provide absolutely transformational trainings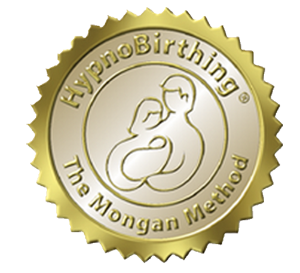 HypnoBirthing® – The Mongan Method is the original Practitioner training and carries a Gold Seal Approval which is recognized in 45 countries.  The Gold Seal Approval assures the general public that the practitioner is of the highest standing and has passed their certification review and has agreed to the Codes of Ethics and Standards as set out by the HypnoBirthing® Institute.  It is the most comprehensive program available and as such is recognized as the leading program here in the US.
Available To Doctors, Doulas, Midwives, Nurses, Nurse Practitioners, Physicians Assistants, Healthcare Providers, Women's Health Physiotherapists, Childbirth Educators, Hypnotherapists, Yoga Instructors, Massage Therapists, And All Others With An Interest In Maternal Health And Birthing.
"Sara is a great teacher of HypnoBirthing – she is both very knowledgeable and willing to share her knowledge openly with her students.  She is always available and willing to answer questions, and to be of assistance.  She is a true credit to any teaching discipline, and I'm sure she is also a great student herself, like most of us.  She follows her own true calling, and it is a true pleasure to learn from her."

Helen Bramow – Health for Life, LLC




MA, ND, HHP, CNC, CNHP, MHT, BCH, CI,C.NLP


https://www.hypnobyhelen.com/
https://www.healthbyhelen.com/
https://hypnosis-virginia.com
Sarojini Alva Changkakoti, PhD., MSc, MA, MHt, DBM, Reiki Master (RMT)
Sarojini Alva – (703) 727-0414
Email & Booking: 

 

sarojinialva@sarojinialva.com

Find Sarojini's Healing Arts Network listing(s) here: Events                                     

 

4/18
---