Healing Arts Network is not making any recommendation about particular types of practices, specific practitioners, or schools. The information published here was given to us by the practitioners or schools, who may pay a fee to us for their listing. It is your responsibility, as with any personal service, to evaluate the qualifications of the practitioners or schools. You may want to ask for references and/or inquire into the training of the teachers themselves, as well as to discuss costs and duration of the classes/workshops. Please check locally to see if you can legally provide services that you may learn in any school of alternative medicine.
---
|Reiki/Energy Training|      |Feng Shui Training|       |Shamanism|       |Additional, Assorted  Training Programs|        |Additional School Links|      |School Search|
---
Reiki, Healing, and HypnosisTraining
Helen Bramow, MA, ND, HHP, CNC, MHt, BCH, C.NLP CI
Health For Life, LLC – Purcellville and Herndon, VA
Board Certified Hypnotist
NGH Certified Instructor (CI)
IHF Certified Registered Instructor and School
IACT and IMDH Certified Practitioner
Certified NLP Practitioner
Hypno-Band Weight Control System™ Practitioner  and Virtual Gastric Band
HypnoBirthing® Childbirth Educator
The Fertile Body Method Practitioner
SRT Consultant, IET® Master Instructor
Certified HeartMath® Practitioner
Usui Reiki, Karuna Reiki®, and Sekhem Seichim (SSR) Reiki Master Teacher – CRMT
Skype ID: habcwix and  703-851-7954
Offices in:   Purcellville, VA 20132 and     457B Carlisle Dr., Ste. 204, Herndon, VA 20170
www.HealthByHelen.com    www.HypnoByHelen.com     www.Hypnosis-Virginia.com
HealthCoach095@gmail.com
Helen Bramow, MA, NC, HHP, CNC, MHt, CI is a transpersonal, Master Hypnotherapist, trained by ARE
and Atlantic University (MA in Transpersonal Studies), specializing in 'deep trance' hypnosis as well
as regular hypnosis. She is also a Natural Practitioner specializing in stress reduction, weight control,
smoking cessation and health issues, using hypnosis and natural healing methods. For weight control, she
uses holistic health and hypnosis, catered to the individual, but she is also a Hypno-Band Weight Loss Program® Practitioner. She also uses Aromatherapy (Essential Oils) and teaches self-hypnosis and mindfulness for relaxation and stress reduction. Sessions can be held in either location, as can training classes.
She offers certified training classes and both Nursing and Massage CE's in: Dowsing, NGH Certified Hypnosis, Reiki (Usui, Karuna, Seichim and others, see:  www.HypnoByHelen.com and IET® classes. She is a Certified Instructor with NGH, and an approved School for IHF (International Hypnosis Federation).  She has been a speaker for the Berkeley Springs, WV Festival of Lights, "The Art of Dowsing – The Power of the Pendulum" and the Pathways Convention in Bethesda, MD. She is a Spiritual Response Therapy (SRT) Certified Consultant and is a Master Dowser.
---
Patricia
Holistic Coaching and Integrated Healing
301-660-7229
info@Starchaser-HealingArts.com
www.Starchaser-HealingArts.com
Patricia's goal is to help people help themselves to a healthier more rewarding life. She is the owner of Starchaser Healing Arts and Starchaser Coaching through which she offers holistic coaching, integrated healing sessions and aromatherapy consultations; and classes, workshops and public speaking on healing arts. She works virtually and through several spas and centers in NW DC and southern MD.   

Patricia is a certified coach, Reiki Master/Teacher in Eastern and Western Usui, Sekhem Seichim (SSR), Karuna and Gendai Reiki. She is also a Master/Instructor of Integrated Energy Therapy (IET), a registered Professional Aromatherapist and a Reflexology Practitioner. Patricia teaches certification classes in all of her healing modalities, conducts many short workshops and presentations on healing for practitioners and the general public (e.g., getting unstuck; work-life balance; aromatherapy for energy work, meditative practice, massage therapy and personal care). She enjoys customizing presentations and workshops to meet the interests and needs of different groups of people, and she loves to blog about healing.     4/17
---
Hambrock Holistic Healing Center
Dr. Connie Hambrock, Director
297 Herndon Pkwy, in Suite 105
Herndon, VA  20170
http://www.hambrockholistichealing.net
http://hambrockholistichealing.com
HambrockHolistic@gmail.com
571-331-9208                          Book Now!  
Are you looking to release stress, relieve pain, transform your prospective? Want to become calmer and more comfortable within your self ?  We invite you to shed your old way of being. Come be rejuvenated, and revitalized, become a renewed, stronger feeling you.  At Hambrock Holistic Healing Center we are a team of practitioners that have a Holistic Health approach to individual and Family health, pregnancy and wellness. Book Now!

Call to set up an appointment for an Integrated Massage Therapy in Herndon,

Pregnancy Massage, Infant Massage, Infant CranioSacral, Sports Massage,  DeepTissue and Trigger point therapy,Therapeutic Massage,CranioSacral Therapy, CranioSacral for Concussion,    Lymphatic Drainage. Life Success Coaching, Stress Management, Raindrop Therapy (with YLEssential Oils),Foot Detox, Hambrock Rainbow Technique, Weight Management, Sports Improvement, Energy Healing work in Herndon,HealingTouch,  Reiki(energy)work, Crystal Healing and attunements. Diamond Immersion Treatment, PsychoTherapy of different styles. Weekend Classes. Healing Jewelry and Stones Hypnosis in Herndon,  HypnoTherapy,   HypnoFertility,   HypnoBirthing (Childbirth education classes) Medi-spa Services, Aromatherapy. Therapies using Young Living Essential Oils, Organic Virgin Coconut oil. We have Himalayan Salt lamps & products for sale. Healing Stone Jewelry for sale.
"Connie has been a life-saver for my mother of 87 yrs. For the past three years she has been providing positively wonderful treatments twice a week … that have greatly increased Mom's quality of life. Mom had given up on life before Connie … and is VERY particular on whom she likes. She loves Connie's care and looks forward to the bi-weekly visits. Her family is deeply indebted to her. You won't go wrong with Connie!" 

November 15, 2009

Top qualities: Great Results , Personable , Good Value


Ron Boggs 


hired Connie as a Massage Therapist in 2007 , and hired Connie more than once

      Book Now!

"Connie was a great source of comfort for my loved one for almost 10 years, and especially when his skin cancer returned and became brain tumors.  He was in great pain for many years and Connie helped to relieve his pain and comforted him in his time of great need.  I really appreciate all her help and wonderful healing, massage skills!"

Helen Bramow – Health for Life, LLC




MA, ND, HHP, CNC, CNHP, MHT, BCH, CI,


https://www.hypnobyhelen.com/
https://www.healthbyhelen.com/
https://hypnosis-virginia.com
 See These Articles written by Dr. Connie Hambrock, Phd.  – 
"The Benefits of Regular Massage" by Connie Hambrock,Ph.D, CCHT, CI, CMT-  https://www.healingartsnetwork.com/massage-articles/                                                     11/1/17
---
Marsha Craven
Healing Arts Connection, LLC Continuing Education Center
1717 W Northern Ave., Ste. 115
Phoenix AZ  85021
623-215-7988
healingtools4u@cox.net
http://www.alternativehealingconnection.com/index.htm
Healing  Arts  Connection, LLC  provides effective and innovative mind-body-spirit continuing education including Acupressure; Chakras; CranialSacral; Divine Matrix Connection: Matrix Healing & LightBodies; DNA Imagery & Belief Systems Transformation; Ethics; Facial Acupressure & Rejuvenation; Intuitive Development; Lymphatic, Deep
Tissue, Myo & trigger point massage; Reiki; Reflexology; Aromatherapy;Rock N' Rain (raindrop therapy) and Qigong.
Healing Arts Connection, LLC is approved by the National Certification Board for Therapeutic Massage and Bodywork (NCBTMB) as continuing education Approved Provider Number: 424853.  The American Council of Hypnotist
Examiners (ACHE) has approved DNA Imagery, Belief Systems & Intuitive classes for continuing education for hypnotherapists.  Intuitive classes can be accepted for credit hours by HOLOS University and Energy Medicine
University with prior approval.  Marsha Craven is President of Healing Arts Connection, L.L.C., as well as its Education Director. arsha's unique qualifications for this work include Licensed Massage Therapist; Certified Clinical Hypnotherapist; Certified Clinical Hypnotherapist Examiner; 5th Generation Reiki Master/Teacher; DNA Practitioner/Instructor, and Ordained Reverend with the Universal Church of The Master, the oldest spiritualist church in America.
Located in the popular tourist destination of Phoenix, Arizona, our Continuing Education Center has arranged discounts at nearby hotels for students.  Check our website under "Hotels" for travel information. Register on-line or call Mary Ellen at 623.215.7988 for information and phone registration.
---
Deborah Wilson
Path of the Healer Apprenticeship
72 Baker Rd.
Shutesbury  MA 01072
413-256-0999

deborah@returningtowholeness.com
www.pathofthehealer.com

Path of the Healer Apprenticeship; Cultivating Consciousness; Moving Mountains A nine-month training in Wholeness Energetics® with Deborah P. Wilson.
An Invitation; You know who you are. You are interested in mining the untapped resources of mind, consciousness, and human spirit. You want to learn techniques to heal yourself and others more effectively, promote health and
vitality on all levels, and discover and correct root blockages to healing. You are ready to be and affect change, and to embrace your true power and magnificence. I am honored and grateful for the opportunity to bring this unique program to you, to teach, support, and inspire healers and light workers of the world. In gratitude, Deborah.
Cultivating consciousness, Moving mountains Conceiving a course, both contemporary and timeless  Modeled after traditional healing apprenticeships of old, and set in a modern context where mysticism and science converge, where
ancient practices and technology partner, this apprentice program is perfect for practicing healers or those who wish to develop their healing skills. This program teaches techniques and tools to read and direct energy, to open to deeper levels of intuition, and to empower clients to heal themselves. We will learn how to expand our conscious awareness to awaken what is already ours, to reclaim natural states of health, vitality and creativity, and to realize our full potential. This
apprenticeship is extremely experiential and is key to understanding the role consciousness plays in health and to being a more effective healer.
Cultivating consciousness for healing; There is a new paradigm emerging in the field of healing, with a growing body of research and information now available on the "biology of belief," the body-mind connection and bio-energy medicine. The ancient healing arts of yoga, qigong and traditional Chinese medicine, which are becoming more common place in
the West, were probably the first to introduce this culture to subtle energies and how to work with them for health and well-being.  In this emerging paradigm, we begin with the understanding that our inner world, consciousness, is our primary reality, and if our internal state is healthy and strong, then our external world will align itself and fall into place as a result. We all have the power and wisdom to make the changes we want; we all have innate healing abilities to heal ourselves
and others.
Creating a culture of community; This intensive course is a nine-month journey of discovery, learning and sharing, which requires commitment on many levels and yet offers much more in return. When we each bring our trust and commitment to the circle, together we create community, sacred space and a supportive culture. Together, we can enjoy a rich and nourishing environment for our deep inner work and personal growth and for building true connection and intimacy.
Calling on Commitment and courage; Not for the faint of hear, this journey calls for courage and willingness to open our minds and hearts, look at ourselves honestly, and likely have our world views turned upside down, maybe
shattered. Ultimately the path of the healer is a inner journey taking us to the deep recesses of our being, leading us through initiations, trials and triumphs. It is by embarking on this inner journey, where others cannot accompany us, that we experience the miracles, healing and true power that flows from our connection to Source, from our oneness with all Life.
---

Mary Gabriel
Gabriel Healing Arts, Inc.
58 Hickory Lane
Leola, PA 17540
(717) 656-6196
mary@gabrielhealingarts.com
http://www.gabrielhealingarts.com

Mary's journey to her calling as a healer began with her own need for healing. As a survivor of childhood and spousal abuse, she had clear insight into the challenges faced by others in similar situations. After her graduation from The Chicago School of Massage Therapy in 1988, she developed  expertise on the healing needs of survivors of domestic abuse.
As a result of her observation that people in emotionally painful situations often could not tolerate deep tissue work, she developed and trademarked a unique method of soft tissue work called Gabriel Energetic Cradling®. Gabriel Energetic Cradling® works gently with the body to promote physical and emotional healing.
Mary's practice has evolved into one where she utilizes many different healing methods, including Spring Forest Qigong, Reiki and Gabriel Energetic Cradling® to promote physical, emotional and spiritual healing. Now, Mary is bringing her years of practice directly to those who seek their own way for healing by offering classes, workshops and retreats in self-care, healing and growth, whether physical, emotional or spiritual.
With the wisdom gained from 20 years as a healing professional, and the understanding derived from her life experiences, Mary is able to identify a person's needs and to match each individual with the healing method that will be most beneficial.         http://www.gabrielhealingarts.com
Comments:   Mary incorporates Spring Forest Qigong, EFT (Emotional Freedom Technique) and her own unique blend of spiritual wisdom, healing and knowledge through a lifetime of experience into her classes, workshops
and retreats.  She is in the planning stages of a spiritual healing retreat/cruise for late fall, 2010.  Keep checking her website for classes, workshop and retreat updates at http://www.gabrielhealingarts.com.
---
Pamela Arwine
Quantum Healing Energetics
PO Box 19815
Colorado City CO  81019
719-404-4070
pamela@ghvalley.net
www.pamelaarwine.com
I help people move through physical, emotional and spiritual issues through an integrated approach to wellness which
includes Reiki, Karuna Reiki, Rubenfeld Synergy, Thought Field Therapy,  Metaphysical Hypnotherapy, Akashic Records Reading and Gestalt Therapy.  My intention is for this work to move one into greater levels of  spiritual connection and awareness.  Always, my students and clients are  well supported through private sessions and a variety of classes,
workshops and an extensive library of meditation CDs designed to address  life in its myriad forms.  Visit
www.pamelaarwine.com or www.shop.pamelaarwine.com for additional information.
---
---
Jenna Fiorisi
Ambriels Song
5 Academy Street
New Paltz NY 12561
845-220-7737
ambrielssong@yahoo.com

http://www.myspace.com/ambrielssong 
Namaste! As a naturally gifted intuitive, I discovered my gifts many years ago. Using what I have come to know as Therapeutic Touch, I would  help sooth the aches and pains of friends and family members with the touch of my hands. After doing some research on the subject matter I came across information on Reiki. I knew intuitively that Reiki should be part of my life path. I found my teacher and received my first attunements and eventually became a  certified Reiki Master Teacher.  The gift of Reiki has allowed me to help many people and aid them on their path to healing and wholeness. Now as a teacher I have had many students who are seeking out a similar path to the one I walked upon many years ago. I offer many informative spiritual workshops and classes on a monthly basis at The Sanctuary in New Paltz!
---
 Alicia B Warwick
Art Face Beauty Productions
POB 2122
Capistrano Beach CA 92624
310-779-0008
SpaVixen@msn.com
www.massageandfacials.com
We offer continuing education hours for our workshops,  designed for Massage Therapists, Estheticians, & Holistic Health Practitioners. Choose from: Reiki – all levels, Spa Savvy, Healing Hot Stone Massage, Business Promotions, & More. Workshops are kept small, affordable, and run monthly in Mission Viejo and Buena Park, CA. MasterCard & Visa are accepted for your convenience. Check our website for additional information
www.massageandfacials.com
---
Suzanne Bird – INNERGIZE
29 Rt 34N, Ste 201
Colts Neck NJ 07722
732-688-6448
InnergizeNJ@aol.com
www.Inner-Gize.com
Also see the listing under
Reiki Practitioners
INNERGIZE – The Relaxation Studio Offering Eastern Energy Therapies for a busy Western World Gift Certificates – Reiki Classes – Reiki Shares – JSJ Self-Help® Workshops
Enter a beautiful sanctuary to experience Reiki and Jin Shin Jyutsu® – gentle Eastern stress reduction techniques that recharge body, mind & spirit. Energy therapies transport you to the alpha state of calm, where your self-healing abilities come into play; a session is an effortless way to enter a meditative state. Choose either therapy, or let Suzanne
use her intuition and combine them for a customized session to meet your needs. Results often include decreased stress, relief from pain, improved sleep and increased joy. Take the healing home with you – borrow a book or audio from the holistic library, and practice easy self-care to nurture you between sessions.
Suzanne Bird has studied various Western & Japanese Reiki techniques, and received her Master level from William Rand of the International Center for Reiki Training. She is a member of the International Reiki Association, has a BA in Communications & Theater, along with a history of enduring stress in the Corporate world. Her passions include yoga,
spending time in nature, acting, writing, and exploring the mind-body connection. Suzanne has seen "miracles" occur with energy therapy, & is committed to sharing the paths to self-healing with others.
---
Ann M. Mort, LPN, Reiki Master/Teacher
721 Auth Ave
Oakhurst, NJ 07755
Sessions and Workshops also available in Bayville location

732-473-0637
amtwin@aol.com             www.reiki-therapy.net
Ann Mort is a Reiki Master/Teacher. She is a member of the International Association of Reiki Professionals and the American Holistic Nurse Association. Ann has been practicing the art of Reiki since 1999, and teaching Reiki since 2000. Her offices are located in Ocean and Bayville, NJ. Ann's training and work experience include, advanced Reiki study and licensed practical nursing. She teaches monthly workshops and also sees clients for private sessions. Ann is also an Adjunct Instructor for the OC Massage Institute in Toms River. Ann is honored to assist others in their own self healing.
---
Dan & Tsy Schupack
A Way of Wellness
8795 Ralston Road – Suite 112
Arvada Colorado 80002
303-456-6622
han@awayofwellness.com
http://www.awayofwellness.com
Addressing body, mind and spirit…promoting wellness, wholeness and a sense of well-being…

Weird stuff…for normal people Classes, trainings and special events to enrich your life and lighten your spirit
Affirmations – a do-it-yourself toolbox




• Chakra Journey




• Dowsing with Charts




• Energetic Healing




• Meditation Sampler




• Wax on…Wax off – a skills polishing workshop for energyworkers




• Anatomy & Physiology for Energyworkers




• I've Heard the Call…Now Where Do I Go? – a workshop for emerging 

psychics and energyworkers




• Reiki Training
Please visit http://www.awayofwellness.com/weirdstuff.html for complete details and dates or download the schedule as a .pdf file – http://www.awayofwellness.com/Images/2003weirdstuff.pdf 
---
Barbara Emersen
7535 E. Mc Lellan Rd
Mesa,  Arizona 85207
Email: reiki@ionet.net.
I am a Reiki Master and I teach Reiki I, II and  Master Course as a homestudy course over the Internet. The attunements are performed long distance anywhere in the world. I have successfully performed these attunements worldwide – once through a hurricane!
The student orders the appropriate homestudy course through my WebPages. At this point we start an email communication. Once the student is finished with the course we mutually decide on a time to perform the attunement.  The
student sits in their home and I perform the attunement from mine. We both can feel what is happening.
I am a Registered Nurse, Reiki Master, author and healer. I was trained traditionally but teach a blend of traditional and nontraditional Reiki.  As a nurse, I use Reiki daily in my practice. My Reiki course is approved for
nursing Continuing Education Units (CEU'S) by the American Nursing Association.  Please view my website for more  detailed information on Reiki and the courses which I offer.
---
High Touch
Healing Arts Academy
16787 Beach Blvd, #334
Huntington Beach, CA  92647
Phone: (714) 271-0052
www.spiritnetwork.com/hightouch
www.naturalhealers.com
High Touch Healing Arts Academy offers comprehensive training in traditional Usui and non-traditional Reiki styles. We also offer training in spiritual development, meditation and shamanic journeywork. Our staff is constantly researching the latest Reiki information to keep our coursework challenging and current.

Why Reiki Training? Reiki is a healing art of the future! With the emerging field of energy medicine and the
international popularity of Reiki, it is a wise choice of study in the field of holistic healing. It is very rewarding to be able to assist family, friends and clients with the powerful and effective healing energy of Reiki.
Though Reiki is not a religion, it is a spiritual science. The The scientific and medical communities are becoming more accepting of the human body possessing an energy system. This is a concept known to oriental medical practitioners for hundreds of years.  Reiki training naturally increases ones inherent intuitive abilities. Irma was an intuitive from an early age, but Reiki made her gifts more accessible. Intuitive work is also an exciting and emerging field in the holistic arts made popular by medical intuitives such as Carolyn Myss, PhD.
Reiki training is a wonderful next step for healing practitioners. Students often report of increased clarity and well-being in their personal and professional lives. To be able to teach and empower others with the Reiki energy is ultimately satisfying.
What we offer
The academy offers training in traditional Usui Reiki from Level One to Mastery. Lightarian Reiki ™ is a powerful healing system created by Jeannine Helm. It is offered only to those who are Usui Reiki Masters. It is a wonderful way to continue your Reiki education with an exciting new Reiki modality. Magnified Healing ™ is also taught. Magnified Healing™ is a energy healing system created by Gisele King and Kathryn Anderson in 1992. It is different than Reiki in some ways, but it is an excellent supplement. It is also a very effective healing method on its own.
Classes are offered monthly at our location in Huntington Beach, California. Distance courses are available via the Internet in all subjects with the exception of Shamanic Journeywork.
All of our graduates may return any time for refresher courses at reduced rates and may contact our staff with any questions that may come up in their practice. We are always available for our students and graduates by telephone or email. We think this is very important as teachers and is a service we are proud to offer.
The Usui Reiki Training Levels 
Level One Training: consists of the history of the discovery of Reiki by Dr. Mikao Usui, and the attunement or empower-ment from the master to student. The student will learn to perform a complete healing treatment as well as a self-treat  
Level Two Training: consists of more practice time and a second attunement from the master, distant healing techniques are taught and healing symbols are provided.
Level 3a Training: consists of the attunement to Master Practitioner level,and more practice time. More healing symbols are taught, an aura clearing technique and Reiki meditation are given.
Level 3 Master Teacher Training: consists of the Master attunement, and Master level symbols. The process of attuni g others is taught with ample practice time; more Reiki information is given as well as information on related subjects.
About our staff
Irma Kaye Sawyer is an ordained minister, massage therapist, shamanic healing practitioner and Reiki master. She is also trained in Magnified Healing ™ and Lightarian Reiki ™. She has taught Reiki in the US and abroad since 1993 and is a certified teacher with the International Association of Reiki Professionals. Irma feels that Reiki is a divine gift and loves to share it with others. She is known for her relaxed, informal classes that are filled with information, good energy and laughter. Irma also teaches the meditation and shamanic journeywork classes. Irma considers meditation an important tool
for all healing practitioners and energy workers.
Merle N. Smith teaches the meditation and spiritual development classes. He has studied metaphysics and religion for 25 years. He is a professional astrologer and is known for his insightful and detailed chart readings. He is also a Reiki
Master and does powerful in-person and distant healings.  Please contact us for more information or to enroll in a course. We at the academy wish you health and happiness.
---
Care Of Your Self
Terri French
800 Broadway Building
Haverhill MA 01832
(978)521-1006  Email coysreiki@greennet.net
Terri French is a teacher and spiritual seeker with a profound enthusiasm for metaphysical adventures, spiritual growth,
personal development and planetary healing.  While teaching in special education for the past 16 years, she furthered her own evolution through Meditation, Yoga, reading and teaching Tarot, Fire Walking and practicing Reiki which has worked its own miracles in her personal, professional and spiritual transformation.  Terri has a B.S. Degree in Education and is a certified Reiki Master with The Center for Reiki Training in Southfield, Michigan.
Terri offers Reiki classes throughout the year:
Attunement Classes……………Reiki I $125Advanced   $175

Reiki III Master  $500

Reiki II  $135

Re-attunement Any Level………………$50




(includes a full treatment)
Please contact Terri by phone or Email for up to dateinformation on classes. Detailed information can also be found on her web site, address above.
---
Victor Glanckopf
PO Box 321
Gibsonville, NC 27249
(336)449-4976
vtemplar@sprynet.com
Over 50 energy based workshops are offered including these topics: Reiki, Huna Plus, Ama Deus,Sechim, Varja Essence, Energetic Buddhism, Transcendence, Angelic, Shamanism and Babji.
Please call or email for the current schedule of workshops.
---
Danielle Spring
The Healing Circle's Reiki Practitioner Training Program and School of
Continuing Education for Reiki Practitioners
2 College St. Suite 310
Toronto Ontario MSG 3K2
(416) 924-0696
thehealingcircle@hotmail.com

The Healing Circle's Reiki Practitioner Training Program and School of Continuing Education for Reiki Practitioners offers Usui Reiki I and II certifications as well as courses designed to help explore the possibilities and expand the scope of current
practitioners practice. The Reiki I and II courses offer comprehensive classes that include the traditional Usui Reiki teachings with supplementary material on the physical and subtle human anatomy.  The School of Continuing Education includes such topics as: 'Reiki and Aromatherapy', 'Reiki and Crystal Healing', 'Reiki and Meditation', 'Reiki and Pre/Post-Natal Care', and 'Reiki for the Clinical Environment'.  All classes are facilitated by The Healing Circle's Vibrational Healer and
Reiki Master, Danielle Spring.
The Healing Circle, Toronto's ONLY Spiritual Spa, is an alternative health center, focusing on women's health and pre-natal care. Receive aromatherapy massage, acupuncture, crystal healing, Reiki, or shiatsu, in a relaxing Egypt-inspired environment. Doula services are now available to help mother-to-be to plan the perfect birth experience!
---
Tunde-Anna Ertl
Health Secrets Natural Healing Arts Centre
Thornhill (near Toronto) Ontario
1-800-661-3234
(905) 763-9677
inquiries@www.health-secrets.com 
Interested in adding to your knowledge of natural healing? Want to practice Aromatherapy, Reflexology or learn
about Wholistic Skin Care? Well we have the right courses and workshops for you.
Reflexology Certification Course, Practical Aromatherapy Certification Course,  Reiki Level I, II & III Workshop & Certification, Ear Coning Workshop & Certification  Wholistic Skin Care Certification Course
Classes are ongoing. There are maximum of 4 people in the class to ensure close attention of the trainer.  Starting dates can be suited to the needs of participants within the same group.  Private/semi-private classes available upon request to those who feel that c n gain more from the full care of the instructor, or have limited time to complete their training. (Additional fee required.) For more information please contact: Tunde-Anna Ertl
---
Terry Rogers
315 N. E. 10th St.
Gainesville, FL 32601
352-372-4214
mikaousui@msn.com

www.angelfire.com/me/achello/center.html 
Owner and founding Director of the Gainesville Center for Reiki Training. Offering Certification and Training
in all  Levels of Usui Shiki Ryoho Reiki since 1997.
---
Gigi Benanti Reiki Master
Angelic Healing Center
7 Morgan Ave. Norwalk
CT 06851
203-852-11150
angelhealreikigigib@snet.net
http://angelic-healing-touch.0me.com/
Angelic Healing Center since 1995. I have trained thousands.  Reiki 1 the first Friday or Sat of the month ($110) learn self healing .  Reiki 2 the last Friday Or Saturday of the month($210) Reiki Healing Circles (since 1996)for Reiki practitioners 1&  3rd Tuesdays 7:30 PM I teach all level of Reiki .Call for dates for Reiki Master classes, Karuna Reiki Classes. Private Reiki Healing Sessions $70. Call for appointment. Reiki Is wonderful and self-empowering. Angelic Reiki Blessings, Gigi
---

Feng Shui Training

Laurie Bornstein
Harmony Life, LLC
24 W. Railroad Ave #269
Tenafly,  NJ 07670
201-541-5744
laurie@harmony-life.net
http://www.harmony-life.net
Laurie is an  internationally recognized Feng Shui practitioner, Master Teacher of Interior Alignment™, the CEO/President & Education Director for the International Feng Shui Guild and The Feng Shui Marketing Queen™,
helping women entrepreneurs grow and develop successful businesses.
Her practice incorporates a synergistic blend of Feng Shui methods and techniques in combination with the elements of holistic design, space clearing, sacred ceremony, intuitive skills and the essence of life coaching to create balance in all areas of her clients' lives.
Laurie is based in Northern New Jersey. She is available for practitioner training, Marketing From the Inside Out, a 12 week coaching intensive, select Feng Shui design consultations, lectures and workshops nationwide.

Laurie is the founder of Harmony Life®, LLC., a firm dedicated to providing professional Interior Alignment™ certification, Feng Shui consultations, and life coaching.
---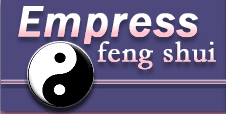 Lori Grear
Empress Feng Shui
239 E. Michigan Avenue
PMB 181
Paw Paw MI  49079
269-978-6705
EmpressFengShui@yahoo.com

Empress Feng Shui provides clients around the world with personal, business and distance consultations.
Certified Feng Shui consultant, Lori Grear leads classes and seminars for businesses, individuals and organizations.  Lori writes a syndicated Feng Shui Question and Answer column and has authored two books on the subject of Feng Shui.
Empress Feng Shui has trained over 350 individuals to become Feng Shui consultants.
---
Melani Lewandowski
Melani Lewandowski:  Feng Shui,
PO Box 42467
Philadelphia Pennsylvania 19101
215.546.0488
melani@melanilewandowski.com
http://www.melanilewandowski.com

Melani Lewandowski, M.S., B.S., is a senior Feng Shui consultant and teacher in the Tibetan tradition, speaker, mentor and coach in mindfulness and intention.  The purpose of Melani's work is to empower your clarity, focus and support for superior results; your long-lasting happiness and success.  A distance-learning spiritual studies program in Feng Shui-Heart Sutra.  Optional certification available.  Personal, for home, and business.  Philadelphia, Pennsylvania, New Jersey, New York, Delaware, Maryland, Washington, D.C. and Worldwide support.  On-site and distance consulting/healing.
---
Shamanism
Adhi Two Owls – The New Global Shaman
School for Advanced Energy Sciences & Healing
61. E. Ashland Street
Doylestown, Pa 18901
267.884.4252
adhzen@msn.com
www.angelfire.com/art2/moonien

The New Global Shaman – Facebook
"…. it is about moving into relationship with the materials. The wood was a tree, the leather an animal, the fabric a plant or the wool off a sheep. These living components  come together through the creative process to become the extension and cooperative symbiosis that encapsulates beauty and unity in the universe…."
Dr. Adhi Two Owls
Traditionally trained Shaman and healer offering Healing sessions, ceremonies, rituals for those seeking to understand their human & spiritual potential.
Healing Sessions are $150.00 and can cover a range of healings from Soul retrieval to clearing ancestral patterns.
Reciprocity for Rituals and Ceremonies is done by the nature of the work to be preformed. There is traditionally no fee for doing rituals & Ceremonies yet, there are materials and offerings that must be done for the ceremony or ritual to be affective- these factors determine the fees.
---
Barbara Bloecher
Shaman's Earth
P.O. box 65
Fisherville, Kentucky 40023
502-261-9863
Justb2b@aol.com
www.shamansearth.com
Shamanic practitioner and teacher Barbara Bloecher studies and shares many sacred shamanic spiritual teachings, ceremonies and healing practices.
A member of the Foundation for Shamanic Studies, a founding  member of the Society for Shamanic Practitioners, and a leader with an international business, Barbara has trained extensively with Sandra Ingerman, author of several books including Soul Retrieval and Medicin  for the Earth.  Barbara is currently participating in a four year shamanic weather practicum with Nan Moss and David Corbin, authors of  Weather Shamanism, Harmonizing our Connection with the Elements.
Barbara's studies and training also include advanced Shamanic techniques with the Foundation for Shamanic Studies and others, indigenous Shamans from Peruvian, Mayan and Guatemalan traditions, as well as with the compassionate spirits.
She teaches the shamanic practices of Shamanic Healing, Medicine for the Earth, Weather Shamanism, Spirits of Nature, Soul Retrieval and Energy Clearing, Divination, among many other offerings.  Barbara also
currently co-teaches a weekly universal law and meditation class.

She is a Reiki Master, clairvoyant, clairsentient, clairaudient and teacher of metaphysics.  Barbara actively pursues her daily shamanic practice in partnership with the compassionate spirits, doing healing work and working with nature and weather.  Barbara is available for workshops, retreats, talks, shamanic healing and shamanic divination. 
---

Dory Cote
The Center for Earth Light Healing
4 Goldenrod Place
Brunswick, Maine  04011
207-841-1215
dory@dorycote.com
www.earthlighthealing.com
Dory Cote is a Shamanic Practitioner  with more than a decade of experience. Her clients come from all walks
of life and have found Dory to be adaptable to all spiritual and cultural backgrounds.  Dory performs all the usual shamanic healings and is also known for her gifts in:
o Shamanic work w/ Children and Youth
o Soul Retrieval
o Shamanic Extraction
o Communicating with Deceased Loved Ones
o Creating Ceremony for any occasion
o Shamanic work w/animals
o House/Land/Building Clearings
o Divination for Life Purpose or Change in Direction
Dory has been teaching shamanism for many years and has led a  One-Year Shamanic Apprenticeship Program each year for the past 7 years. Additionally, she has taught Trance Dancing, Shamanic Art, Weather Shamanism, Healing in the Dark (Winter Solstice), and has led numerous ceremonies, rituals, vision quests and shamanic retreats.  She is well-known for a shamanic retreat she leads each summer at Borestone Mountain Sanctuary in the North Woods of Maine.
In 2012 & 2013 she is co-leading a Two-Year Advanced Shamanic Initiations Program with Barbara Bloecher, a colleague from Louisville, KY. The program will be taught in both Maine and Kentucky.  Currently these programs are full, but inquire re future years.
Dory's training includes completion of the Foundation for Shamanic Studies' two-week intensive, the Three-Year Program in Advanced Shamanic Healing & Initiations, as well as numerous other Foundation workshops.  She has completed a Two-Year Teacher Training with Sandra Ingerman, and has studied with many other shamans including Hank Wesselman, Tom Cowan, Ailo Gaup, Claude Poncelet, Nan Moss, and David Corbin.  Currently Dory is participating in a Four-Year Practicum in Weather Shamanism with Nan & David.
---
Additional, assorted training programs.

Mary Gabriel
Gabriel Healing Arts, Inc.
58 Hickory Lane
Leola, PA 17540
(717) 656-6196
mary@gabrielhealingarts.com
http://www.gabrielhealingarts.com

Mary's journey to her calling as a healer began with her own need for healing. As a survivor of childhood and spousal abuse, she had clear insight into the challenges faced by others in similar situations. After her graduation from The Chicago School of Massage Therapy in 1988, she developed  expertise on the healing needs of survivors of domestic abuse.
As a result of her observation that people in emotionally painful situations often could not tolerate deep tissue work, she developed and trademarked a unique method of soft tissue work called Gabriel Energetic Cradling®. Gabriel Energetic Cradling® works gently with the body to promote physical and emotional healing.
Mary's practice has evolved into one where she utilizes many different healing methods, including Spring Forest Qigong, Reiki and Gabriel Energetic Cradling® to promote physical, emotional and spiritual healing. Now, Mary is bringing her years of practice directly to those who seek their own way for healing by offering classes,
workshops and retreats in self-care, healing and growth, whether physical, emotional or spiritual.
With the wisdom gained from 20 years as a healing professional, and the understanding derived from her life experiences, Mary is able to identify a person's needs and to match each individual with the healing method that will be most beneficial.      http://www.gabrielhealingarts.com
Comments:  Mary incorporates Spring Forest Qigong, EFT (Emotional Freedom Technique) and her own unique blend of spiritual wisdom, healing and knowledge through a lifetime of experience into her classes, workshops and retreats.  She is in the planning stages of a spiritual healing retreat/cruise for late fall, 2010.  Keep checking her website for
classes, workshop and retreat updates at http://www.gabrielhealingarts.com.
---
 Alicia B Warwick
Art Face Beauty Productions
POB 2122
Capistrano Beach CA 92624
310-779-0008
SpaVixen@msn.com
www.massageandfacials.com
We offer continuing education hours for our workshops,  designed for Massage Therapists, Estheticians, & Holistic Health Practitioners. Choose from: Reiki – all levels, Spa Savvy, Healing Hot Stone Massage, Business Promotions, & More. Workshops are kept small, affordable, and run monthly in Mission Viejo and Buena Park, CA. MasterCard & Visa are accepted for your convenience. Check our website for additional information www.massageandfacials.com
---

The Helix Training Program
Joan Poelvoorde
650 West 42nd St.
New York NY 10036
646-473-0138
jpoelvoorde@mac.com
www.helixtraining.org
HELIX, from the double stranded helix found in DNA, truly represents our philosophy. Each strand interweaves two main principles. First, the liberating work of Healing, Spirituality, and the essential skills of Eastern and Western psychotherapy, and second, the balance of experiential and theoretical learning.
The experiential learning assists students in understanding and transforming themselves (a prerequisite for working with others), while the theoretical learning provides a solid ground that enables them to work with confidence and compassion. HELIX offers many approaches rather than limiting the study to one method. It enables our students to discover the individuality of their own personal and professional paths.
The HELIX Training Program was created in 1980. This program honors the specific gifts of our students by helping them to define their own personal path. The impulse to create HELIX came from a realization of the split between psychotherapy, spiritual practice, and healing. In the spirit of healing these splits, we created a program that meets both the personal and professi nal needs of our students.
---
B Joshi
Body Basics: School of Body Therapy
42 The Broadway
Stratford  London
E15 4QS  UK
020 8522 1414
admin@bodybasicsonline.co.uk
www.bodybasicsonline.co.uk

Body Basics (UK) was founded in 1995 and offers training in a variety of courses in Massage, Sports Injuries,
Aromatherapy, Indian Head Massage, Ayurvedic Massage and Advanced Bodywork, both at diploma level as well as through regular workshops. All courses are taught by qualified lecturers, and therapists who are highly experienced in their field.
Body Basics is a member of the British Complementary Medicine Association, ITEC and APNT.
---
 Hu Dalconzo
www.HolisticLearningCenter.com
1509 Lakeside Dr. So.
Forked River   NJ  08731
888-452-0878
Hu@HolisticLearningCenter.com
www.HolisticLearningCenter.com
Holistic Learning Centers offers (HLC) clinically proven Self-mastery courses, educational products and coaching certifications for Holistic Practitioners and people seeking Self-empowerment! Hu Dalconzo, the founder of HLC, spent eight years teaching the emotionally handicapped in inner city schools until in 1977, Hu founded a Self-actualization training
company called L.I.F.E. (LIFE is an acronym for Love, Integrity, Freedom, and Esteem). Then, in 1995, Hu started accepting students who wanted to learn about the Self-mastery techniques that he developed during his 25 years as a founder of L.I.F.E. and so Holistic Learning Centers was born. Holistic Learning Centers primary service, is a self-empowering,
Self-mastery Counseling Process, for students who seek deep inner spiritual work, along with two professional holistic modality courses.
THE OBM SELF-MASTERY PROCESS: The OBM Self-Mastery Process is a 30-year-old, clinically proven "Spiritual Psychology". OBM utilizes the best of Eastern and Western methods to create a tool that enables a person to achieve mastery over their ego mind! If you are ready to engage in some Self-reflection, then the OBM Process could be your path
to Self-Mastery! OBM is offered in person or over the phone.
HOLISTIC SPIRITUAL COUNSELOR'S CERTIFICATION COURSE (or what many holistic people call Self-Mastery Coaching) is a self-mastery facilitator's course…for people who want a holistic career, or for practitioners who want to add self-mastery coaching to their present modality. Holistic Spiritual Counselors are taught how to facilitate the OBM Self-Mastery Processes. Many practitioners with other modalities use the techniques that they learned from this course to enhance their practice and their private lives. This course is offered on campus, as a home study course, or you can purchase the training manual & cassette album separately. HOW TO CREATE AN ABUNDANT HOLISTIC PRACTICE: This course was created to teach practitioners how to successfully market their modalities! We share our field-tested marketing knowledge with you in our 205-page training manual! If you are ready to DO THE WORK YOU LOVE, this course will serve
you well. This course is offered as a home study course or you can purchase the manual and cassette album separately We pride ourselves in putting "Spirit First!" so we offer small classes, affordable
tuition, easy payment plans, phone coaching, and home study.
---
Holistic Institute of Self Transformation
P.O. Box 69476
Greensboro ,NC 27408
336-288-9472
Email:
FlorenceJnPrr@cs.com


H.I.S.T. Is dedicated to support, assist any one willing to rediscover and reconnect to their source of power, encourage them to develop their spiritual gifts, transform their lives and to help others in doing the same. We offer classes on spiritual gifts development:  WHEEL OF LIFE , A spiritual path for self transformation and Healing, Reiki 1 & 2. Our practice is a multi sensory holistic process design to restructure and balance the energy
field, stress and pain management. Beginning in September we will offer a free lecture once a month.
Florence Jean-Pierre, RN, DD. Reiki master is an ordained counselor/ minister who for over twenty years has uniquely blended her psychiatric experience with holism. She is trained by Joan Halifax as instructor for the care of the terminally ill and their care givers, she is a graduate from the Society of Soul a Kabbalistic healing school . She is also a graduate from the Healing the Light Body school, under Alberto Villoldo, anthropologist /shaman ; initiated in the Andes by him and the Inka Elders in Peru . She is the founder of the Holistic Institute Of Self Transformation ,located in Greensboro, North Carolina.
Reiki – Reiki is a system of laying on hands healing originate in Tibet and rediscovered by the Japanese Dr Mikao Usui. Reiki means universal life force it is very effective in restoring emotional physical mental balance.
Reiki 1 Attunement, healing for self and others
Reiki 11 Attunement sacred symbols for long distance healing.
WHEEL OF LIFE – Common to most spiritual traditions is the particular thread of "The Cycling OF Life." from these classes you will learn techniques to take charge of your life. You will learn to let go what does not serve you any longer as an act of power, you will rekindle your passion for life while welcoming "home" your shadow as an asset. This process of integration will allow tour intuition to move freely permitting your authentic self to become a co-creator of your destiny. We will meet once a month for four weekends, classes forming now. Please call for dates.
A Spiritual Path of Transformation and Healing – An in depth two years training program design to transform your life. We bring together East and West wisdom to help us cross the bridge of the visible to the invisible opening the door of all possibilities. Over tow thousand years ago a great teacher made a bold statement "The thing that I do you will do also" the time has come to claim this gift as our birth right to heal our self our planet and our fellow men.  Classes forming now. Call for date and location.

---
---
Cedar Mountain Drums/ Community
2237 E.Burnside St.
Portland, OR 97214
(503)235-6345
Web page: www.cedarmtndrums.com

In addition to owning a great little drum store, Patrick Pinson has a dream. That dream is to serve the community in and around the Portland area by offering a place to gather for healing learning and growth.
Please contact Patrick for complete and up to date information on what is available. Presently weekly drumming circles are offered, alternating between men's, mixed,  women's and shamanic drumming.
A large selection of classes are offered, led by Patrick, Marina Francis, Aja, Octavia Blissing-Brooks and Hunter Flournoy. These classes include: Playing Our Way To Recovery, The Medicine Wheel, Conscious Breathing, Life Path
Visioning, Creating Abundance, Conscious Relationships, Self Esteem, Satsang, Energetic Alignment Meditation workshop, Guided Meditations and The Healing Spirit.
---
Kate Durda/Stephanie
Tighe
Spirit Weavers
Charlotte, MI 48813
517-543-6754
SpiritWeaver@voyager.net 
www.SpiritWeavers.net 
Kate Durda M.A. and Stephanie Tighe, M.S.W., are both shamanic practitioners. They are graduates of the
Foundation for Shamanic Studies' Three Year Program in Advanced Shamanism and Shamanic Healing, taught by Dr. Michael Harner and Sandy Ingerman. They have received training in various Shamanic and meditative traditions from around the globe. These include Inca (Q'ero-Peru), Celtic, Tibetan, Buryat (Russia), and some Native American practices. They lead trainings in Shamanism in the United States and Canada, sponsor two "Shamanic Journeying Circles" in the Mid-Michigan area, and are dedicated to providing education to increase understanding of shamanism, creating communty which supports shamanism, and making shamanic healing available. They also host
other Shamanism trainings in Michigan with invited practitioners Myron Eshowsky, Sandy Ingerman, Carol Proudfoot-Edgar, Tom Cowan, Larry Peters and others.
Kate Durda is a Shamanic practitioner, esoteric healer (INEH level 4a), Reiki Master, developmental psychologist, and educator.  Stephanie Tighe is a Shamanic practitioner, Reiki Master, certified social worker and educator. They
have co-founded Spirit Weavers an organization dedicated to providing Shamanic healing g, and experiential training in  Shamanism for those interested. They are also founding members along with Myron Eshowsky, M.S.
of Pathways for Peace and Healing, a non-profit organization devoted to healing and peace (www.peacehealing.org )
Please check our websites for information about requesting healing work, ceremony, or training in Shamanism, or to see the events and trainings we have scheduled. Blessings to al… And Peace to the World!
---
FoxFire Institute of Shamanic Studies
School of Experiential Shamanism
School of Integrative Medicine Since 1988
Flemmingstr. 8
12163 Berlin, Germany
+49 (30) 797 456 53     www.shamanism.info     info@shamanism.info   Contact: S. Alexander Alich, Founder & Director
Training in Experiential Shamanism
5 year training as a Certified Shamanic Practitioner®
Continuing Education for practitioners
Online articles and resources
---
Carmel Temple
1208 Pennsylvania Ave.
South Houston, Texas 77587-4041
713-944-0014
http://www.carmeltemple.org
Carmel Temple, the oldest "new age" Church at the same location in Texas. We have been on the Internet for two years and specialize in presenting guest speakers weekly, local and international. We provide workshops in most
all modalities, all offered at no fee, only freewill love offering. We do not solicit funds from our "membership".  We publish a monthly newsletter.
---
Ed Groves
PO Box 47
Rushville Illinois 62681
ench_grove@hotmail.com 

Four separate courses for magickal healing of body, mind and spirit included:
Magicraft 101®
Chakra Imagery 101®
Astral Projection 101®
Astral Dynamic Healing 101®

---
Earth Thunder
4200 Tredwell Place
Boise Idaho 83703
208-343-3062
earththunder@cableone.net 

Traditional Shamanic Way.  The Earth Formula from the time of the world when balance was a priority.  Using coherent rituals, ceremonies and beliefs to reset the time to the place of humanity where there was balance in co-existence of humans with their boss this Wild Planet.  Then humans can dream a re-pattern over the current chaos
dreamed for thousands of lifetimes.  Since the beginning of this planet there is an abundance of wind, water and fire.  These elements are the language of enough love, peace, joy, food, song and dance. There is always Enough.  Human beings are the only species who can forget, because they can.
The Ancient Schools of Mysteries-tasom.  Based in Boise, Idaho. Satellite apprentices (333) in 22 Nations and USA-Idaho, Ohio, Washington, Oregon, California, Utah, New Hampshire, Minnesota, Colorado, Georgia and more.  Our intention is to promote remembering of our ORIGINS. ORIGINS is the time of balanced co-existence between humans and their boss
this Wild Planet.  We offer Certification in Programs for Indigenous Healing Wisdom.  We accept any and all peoples and children who seek involution of their inner diversities while envisioning transformation of their outer diversities.
Activities and Events – The Ancient Schools of Mysteries offers a monthly calendar.  We monthly offer 13% of our time to the public. We have Celebrations of the seasons.  We began our Global Rainbow Medicine Dance in 1998- on
September 20-21, 2003.  We invite all peoples and children to join in our ceremonies, dancing, and singing.  Also have classes, events, and retreats for a fee investment.
---
Krista Teichroeb
322 1/2 Bloor ST. West 3rd Floor
Toronto Ontario
M5S 1W5 Canada
416-554-9642

info@yogavision.com           
www.yogavision.com 
The International Center for Yogic Arts and Sciences is the only school of it's kind. We are the worldwide research
and training headquarters for the branch of Yogic teachings known as The Ten bodies. Using these teaching as a framework, we offer a curriculum of individual classes and certification programs in Yoga Teacher Training,
Yogic Numerology, Laser Touch Healing and Yogic nutrition. Our flexible approach gives you the freedom to start on-line, anytime throughout the year from anywhere. Rotating schedules of live classes and intensives
continue to move you along you chosen career path. Graduates and students teach and apply the Yogic Arts and Sciences all over the world
---
 'Antara' Kyra Lober
Crystalight Resources
5207 4th Avenue
Montreal  Quebec  H1Y 2V4
Canada
514 527-7425
kyra@aei.ca
www.bodybeingheart.com
BODY BEING & HEART Seminars, Sessions Accredited Trainings and Country & Travel Retreats have evolved out of 'Antara' Kyra Lober's personal journey of discovery as a dancer, choreographer therapist, educator and meditation
teacher. Hands-on sessions include CranioSacral Therapy, Body-Mind Centering, Reiki as well as Chakra Balancing and Inner Journey. Retreats to the Country include dance meditation , therapeutic movement, energy exploration and Self Inquiry. The next Travel Retreatn is to South India February 2005. The Accredited Professional Training is a body centered approach to personal development and Spiritual unfoldment and structural healing. The Body Being & Heart approach supports you in the integration of consciousness with movement, physical structure, sensory awareness, imagery, feelings and insight…it is also fun, loving, & caring!
---
Shanti Dechen
Aroma Apothecary Healing Arts Academy
8516 Devine Lane
Austin TX  78748
(512) 282-6099

aromaapothecary@austin.rr.com
www.aromaapothecary.com

Specializing in quality clinical aromatherapy and integrated healing courses. Designed for the health professional, retailer and those interested in aromatherapy and healing.  Clinical aromatherapy courses are offered by correspondence and advanced in-clinic training. Instructor has over 25 years of clinical experience in
the the holistic health field. All courses are approved by NAHA, NCBTMB and the Texas Dept. of Health.
---
---

Get WholeSale Oils – Click Bottle!
---
---
Please visit our other sites –

   Hypnosis-Virginia
---
---