---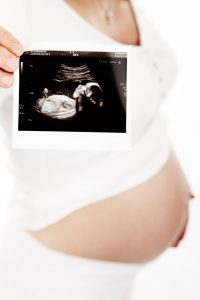 Select by State:   |AL| |AZ| |AR| |CA| |CT| |CO| |FL| |GA| |IL| |IN| |IA| | KY| |LA|  |MA|  |MD| |MI| |MN|  |MD/DC|  |MS|  |NC|  |NJ|  |NY|  |NM|  |OH| |OR|  |PA|  |TN|  |TX|  |UT|  |VA|   |VT|  |WA|  |Wash DC| |WI| |WV| 
Select by Country:  |Australia|  |Belgium|  |Canada|  |England|  |Pakistan|  |India| |Latvia|  |Malaysia|  |N Ireland|  |Romania|  |Saudi Arabia|  |Sweden|  
---
Practitioners Get Listed Here!  

 

Listings Store
---
Practitioners Get Listed Here!  

 

Listings Store
---
---
Practitioners Get Listed Here!  

 

Listings Store
---
Practitioners Get Listed Here!  

 

Listings Store
---
Practitioners Get Listed Here!  

Listings Store
---
Sarojini Alva Changkakoti, PhD., MSc, MA, MHt, DBM, Reiki Master
Alva Wellness Center
Haymarket, VA
(703) 727-0414
sarojinialva@sarojinialva.com
                   LINKED IN
Sarojini is the founding president of Alva Wellness Center, VA, USA.
Sarojini Alva is a staunch believer of holistic healing.  She understands that the true path to optimal health includes wellness of the body, mind, and spirit.  Her belief and her passion about natural birthing and Child development have guided her to become a: HypnoBirthing Practitioner, and Trainer, HypnoBirthing Fertility Consultant, and Trainer for HypnoBirthing® Institute.
Sarojini is Master Hypnotherapist and a Master Trainer for National Assoc. of Transpersonal Hypnotherapist (NATH).  Sarojini holds Master's degrees in Human Development, Education, Business Management.  She has a  Doctorate in Transpersonal Psychology.

Sarojini offers:  HypnoBirthing, Hypnotherapy, Master Hypnotherapy, HypnoBirthing Fertility Consultant, HypnoAnesthisia, Reiki workshops in the U.S.A, Canada, Malaysia, UAE, and India.  Sarojini has presented at many international conferences and appeared on radio and TV shows.  Her healing voice can be heard on her "Harmony Within",  "Reiki – Journey unto Healing", and other audio recordings.
A nurturing mother, devoted wife and masterful healer, Sarojini blends her wisdom, diverse training and beautiful heart to provide absolutely transformational trainings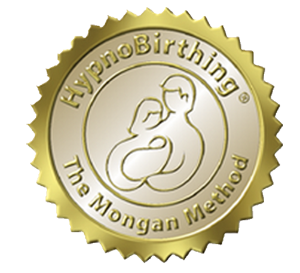 HypnoBirthing® – The Mongan Method is the original Practitioner training and carries a Gold Seal Approval which is recognized in 45 countries.  The Gold Seal Approval assures the general public that the practitioner is of the highest standing and has passed their certification review and has agreed to the Codes of Ethics and Standards as set out by the HypnoBirthing® Institute.  It is the most comprehensive program available and as such is recognized as the leading program here in the US.
Available To Doctors, Doulas, Midwives, Nurses, Nurse Practitioners, Physicians Assistants, Healthcare Providers, Women's Health Physiotherapists, Childbirth Educators, Hypnotherapists, Yoga Instructors, Massage Therapists, And All Others With An Interest In Maternal Health And Birthing.
Sarojini Alva Changkakoti, PhD., MSc, MA, MHt, DBM, Reiki Master (RMT)
Sarojini Alva – (703) 727-0414
Email & Booking:  sarojinialva@sarojinialva.com

Find Sarojini's Healing Arts Network listing(s) here: Events                                     

 

4/18
---
Practitioners Get Listed Here!   

Listings Store
---
Practitioners Get Listed Here!   

Listings Store