Healing Arts Network is not making any recommendation about particular types of practices or practitioners. The information published is a paid practitioners listing. It is your responsibility to evaluate the qualifications of the practitioners, and request references or meet with them and discuss costs/duration of services.
---
Hypnosis and Hypnosis Training
 

---
Virginia
Hypnosis, Healing and Reiki Classes — Hypnosis-Virginia.com


Helen Bramow, MA, ND, HHP, CNC, MHt, CI, BCH, C.NLP
Health For Life, LLC 
NGH Certified Instructor (CI), BCH – Board Certified Hypnotist
IHF Certified Registered Instructor and School
IACT Certified Practitioner
Hypno-Band Weight Control System™ Practitioner and Virtual Gastric Band (VGB)
HypnoBirthing® Childbirth Educator (HBCE), The Fertile Body Method Practitioner
SRT Consultant, IET® Master Instructor
Certified HeartMath® Practitioner Usui Reiki,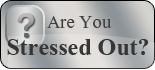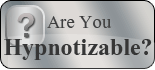 Karuna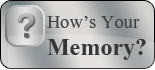 Reiki®, and Sekhem Seichim (SSR) Reiki Master Teacher – CRMT
Skype ID: habcwix  703-851-7954                           HealthCoach095@gmail.com
Offices in:   Purcellville, VA 20132 and  Herndon, VA 20170
www.HealthByHelen.com                 www.HypnoByHelen.com                 www.Hypnosis-Virginia.com
Helen Bramow, MA, NC, HHP, CNC, MHt, CI is a transpersonal, Master Hypnotherapist, trained by ARE and Atlantic University (MA in Transpersonal Studies), specializing in 'deep trance' hypnosis as well as regular hypnosis. She is also a Natural Practitioner specializing in stress reduction, weight control, smoking cessation and health issues, using hypnosis and natural healing methods. For weight control, she uses holistic health and hypnosis, catered to the individual, but she is also a Hypno-Band Weight Loss Program® AND Virtual Gastric Band Practitioner. She also uses Aromatherapy (Essential Oils) and teaches self-hypnosis and mindfulness for relaxation and stress reduction. Sessions can be held in either location, as can training classes. She offers certified training classes and both Nursing and Massage CE's in: Dowsing, NGH Certified Hypnosis, Life Coaching, Reiki (Usui, Karuna, Seichim and others, see: www.Hypnosis-Virginia.com    and     www.HypnoByHelen.com   and   https://www.healthbyhelen.com/
She is also a Master Instructor for Integrated Energy Therapy (IET®) classes and she is a Certified Instructor with NGH, and an approved School for IHF (International Hypnosis Federation).  She has been a speaker for the Berkeley Springs, WV Festival of Lights, "The Art of Dowsing – The Power of the Pendulum" and the Pathways Convention in Bethesda, MD. She is a Spiritual Response Therapy (SRT) Certified Consultant and is a Master Dowser.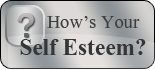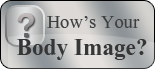 (See Health Articles by Helen Bramow, MA, ND, HHP, CNC, MHt, BCH, CI, C.NLP) 
---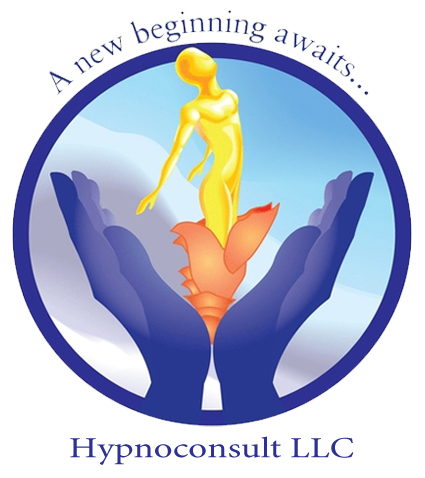 Tim Horn, PhD.                                               
Hypnoconsult LLC
9255 Center Street, Ste 406
Manassas, VA  20110
703-969-5791                                      
TimHornPhD1@aol.com        Twitter – Hypnoconsultva     www.HypnoConsult.com
  Facebook – HypnoConsultLLC       Yelp – HypnoConsult.com

    Facebook – Holistic Hypnosis Training
Tim Horn is a Consulting Hypnotist practicing in Northern Virginia since 1993.  He runs a successful hypnosis and training center in Manassas, VA.  Tim is the only National Guild of Hypnotist's (NGH) Board Certified and Certified Instructor –  NGH Hypnosis Certification Course in Prince William County, in addition to being a highly skilled hypnotist.
During the past twenty years, Tim has completed additional certifications in Pain Management , Sleep Improvement, Smoking Cessation, Pediatric Hypnosis, Ultra Height and Working in the Esdaile State – See Events – The Simpson Protocol by Tim Horn, PhD.  The Simpson Protocol.  He specializes in smoking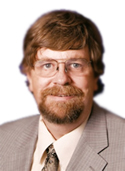 cessation, sleep improvement, Study Improvement, Stress Management, Pain Management and dealing with individual fears.  Tim began his study of hypnosis after using it to overcome panic disorders, so he is fully aware of the power of the human mind and has spent the past two decades using that knowledge to help others.  Tim combines his passions to both hold NGH Certification Classes –  NGH Hypnosis Certification Course and Holistic Hypnosis classes for those interested in mind management as a hobby or a profession.
Tim is also a faculty member for the NGH Summer Convention, and teaches a class on  Stress Management and  Sleep Improvement
 (See Hypnosis Articles by Tim Horn, PhD.)                      (See Events by Tim Horn, PhD.)                           2/1/18
---
---
Hambrock Holistic Healing Center
Dr. Connie Hambrock, Director
297 Herndon Pkwy, in Suite 105
Herndon, VA  20170
http://www.hambrockholistichealing.net
http://hambrockholistichealing.com
HambrockHolistic@gmail.com
571-331-9208                          Book Now!  
Are you looking to release stress, relieve pain, transform your prospective? Want to become calmer and more comfortable within your self ?  We invite you to shed your old way of being. Come be rejuvenated, and revitalized, become a renewed, stronger feeling you.  At Hambrock Holistic Healing Center we are a team of practitioners that have a Holistic Health approach to individual and Family health, pregnancy and wellness.          Book Now!

Call to set up an appointment for an Integrated Massage Therapy in Herndon, 
Pregnancy Massage, Infant Massage, Infant CranioSacral, Sports Massage,  DeepTissue and Trigger point therapy,Therapeutic Massage,CranioSacral Therapy, CranioSacral for Concussion,    Lymphatic Drainage. Life Success Coaching, Stress Management, Raindrop Therapy (with YLEssential Oils), Foot Detox, Hambrock Rainbow Technique, Weight Management, Sports Improvement, Energy Healing in Herndon,  HealingTouch,  Reiki(energy)work, Crystal Healing and attunements. Diamond Immersion Treatment, PsychoTherapy of different styles. Weekend Classes. Healing Jewelry and Stones Hypnosis in Herndon,  HypnoTherapy,   HypnoFertility,   HypnoBirthing (Childbirth education classes) Medi-spa Services, Aromatherapy. Therapies using Young Living Essential Oils, Organic Virgin Coconut oil. We have Himalayan Salt lamps, products and Healing Stone Jewelry for sale.
"Connie has been a life-saver for my mother of 87 yrs. For the past three years she has been providing positively wonderful treatments twice a week … that have greatly increased Mom's quality of life. Mom had given up on life before Connie … and is VERY particular on whom she likes. She loves Connie's care and looks forward to the bi-weekly visits. Her family is deeply indebted to her. You won't go wrong with Connie!" 

November 15, 2009

Top qualities: Great Results , Personable , Good Value


Ron Boggs   — hired Connie as a Massage Therapist in 2007, hired Connie more than once      Book Now!

"Connie was a great source of comfort for my loved one for almost 10 years, and especially when his skin cancer returned and became brain tumors.  He was in great pain for many years and Connie helped to relieve his pain and comforted him in his time of great need.  I really appreciate all her help and wonderful healing, massage skills!"

 Helen Bramow – Health for Life, LLC                    
MA, ND, HHP, CNC, CNHP, MHT, BCH, CI,
https://www.hypnobyhelen.com/
https://www.healthbyhelen.com/
                       https://hypnosis-virginia.com
 See Articles written by Dr. Connie Hambrock, Phd.  – 
"The Benefits of Regular Massage" by Connie Hambrock,Ph.D, CCHT, CI, CMT-  https://www.healingartsnetwork.com/massage-articles/                   (See Hypnosis Articles by Connie Hambrock, PhD.)       (See Massage Articles by Connie Hambrock, PhD.)              11/1/17