Healing Arts Network (HAN) is not making recommendations neither about practices, nor practitioners, as this is only a listing service.  It is a only published ads/listings for the practitioners who pay a fee.  It is your responsibility to evaluate them:  request references, discuss costs/services, meet them or speak to them regarding how and if they can assist you.
---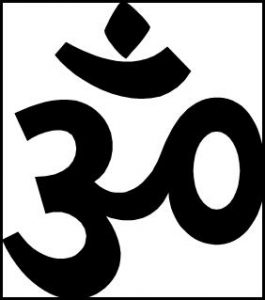 Reiki and Energywork Practitioners…Western US
Choose State:

  |AR|   |AZ|    |CO|     |LA|    |MO|    |MN|    |NE|   |NM|  |TX| |UT|
---
Arkansas
Donna Sansbury
12442 W. Hwy 72
Bentonville, AR 72712
(501)787-5495
Email: donnasansbury@yahoo.com

I am a Reiki Master since the 70's and
have been involved with many groups throughout the US teaching and learning about Integrated
Energy. I also teach Tai Chi and various meditation methods. I
am a member of Ozark Research Institute and a local Dowsing group.
Currently our group is meeting with other Integrated light workers from Asia to open a
holistic cancer treatment center in Indonesia and Taiwan.
---
Leslie Barns
1107 Grand Ave.
Hot Springs AR 72122
lesliebarns@yahoo.com

www.freewebs.com/coachleslie

I am at the Yoga Center on Grand Ave. in Hot
Springs, Arkansas, and also have a office in the Little Rock area.
I practice and teach Traditional and Seichim Reiki. I also do EFT
(Emotional Freedom Technique).  Break through barriers fast!
Email me-I'd love to talk with you!
---
Arizona
Marsha Craven
Healing Arts Connection, LLC Continuing Education Center
1717 W Northern Ave., Ste. 115
Phoenix AZ  85021
623-215-7988
healingtools4u@cox.net
http://www.alternativehealingconnection.com/index.htm

Healing  Arts  Connection, LLC  provides effective and innovative
mind-body-spirit continuing education including Acupressure; Chakras;
CranialSacral; Divine Matrix Connection: Matrix Healing & LightBodies; DNA
Imagery & Belief Systems Transformation; Ethics; Facial Acupressure &
Rejuvenation; Intuitive Development; Lymphatic, Deep Tissue, Myo & trigger point
massage; Reiki; Reflexology; Aromatherapy; Rock N' Rain (raindrop therapy) and
Qigong.
Healing Arts Connection, LLC is
approved by the National Certification Board for Therapeutic Massage and
Bodywork (NCBTMB) as continuing education Approved Provider Number: 424853.
The American Council of Hypnotist Examiners (ACHE) has approved DNA Imagery,
Belief Systems & Intuitive classes for continuing education for
hypnotherapists.  Intuitive classes can be accepted for credit hours by HOLOS
University and Energy Medicine University with prior approval.  Marsha
Craven is President of Healing Arts Connection, L.L.C., as well as its
Education Director. Marsha's unique qualifications for this work include
Licensed Massage Therapist; Certified Clinical Hypnotherapist; Certified
Clinical Hypnotherapist Examiner; 5th Generation Reiki Master/Teacher; DNA
Practitioner/Instructor, and Ordained Reverend with the Universal Church of The
Master, the oldest spiritualist church in America.
Located in the popular tourist destination of Phoenix, Arizona, our Continuing Education Center has
arranged discounts at nearby hotels for students.  Check our website under "Hotels" for travel information. Register on-line or call Mary Ellen at 623.215.7988 for information and phone registration.
---
Rev. Mr. Al Caponigro
Reiki Energy Therapy
11383 N. Flat Granite Dr.
Oro Valley, Arizona 85737
(520) 219-1023
alcaponigro@hotmail.com 
I am a Reiki Master/Teacher of "White Light" Reiki practicing in the Tucson Arizona area. I am also in the process of attaining my accreditation to teach Tai Chi Chih.
I am an ordained Roman Catholic Deacon and an experienced spiritual director.
For Reiki energy treatments or Reiki training classes and attunements you can contact me by phone or email.
---
 Jonnata Mata
Mind Over Matter Hypnotherapy
15721 N. Greenway Hayden Loop #103,
Scottsdale, AZ. 85260
623-261-9481
Jonnatamata@yahoo.com
www.LittleBuddha.info
Jonnata Mata is a Board Certified Hypnotherapist located in Scottsdale and
Sun City West Arizona. Jonnata Mata is also an EFT Practioner. At Mind
Over Matter Hypnotherapy you get your power back!
---
Jennifer Hoffman
Feed the Muse
PO Box 906
Mesa AZ  85282
480-894-1675
480-205-9238
info@quantuslibet.org
www.feedthemuse.com

Jennifer Hoffman is an intuitive,
spiritual healer, mentor, teacher and author.  She has helped many people
through her unique insights, intuitive ability and spiritual and energy healing
work to facilitate their healing journey. An author and speaker, Jennifer has
written several books and articles on spirituality and healing.  She is also the
founder of feedthemuse.com, a spiritual healing and growth center and
www.quantuslibet.org, a personal and
professional coaching group.   Information about Jennifer's books, on-line
seminars and consulting services is available at her websites,
www.feedthemuse.com and
www.quantuslibet.org.
---
Colorado
Pamela Arwine
Quantum Healing Energetics
PO Box 19815
Colorado City CO  81019
719-404-4070
pamela@ghvalley.net
www.pamelaarwine.com

I help people move through physical, emotional and spiritual
issues through an integrated approach to wellness which includes Reiki, Karuna
Reiki, Rubenfeld Synergy, Thought Field Therapy, Metaphysical Hypnotherapy,
Akashic Records Reading and Gestalt Therapy.  My intention is for this work to
move one into greater levels of spiritual connection and awareness.  Always, my
students and clients are well supported through private sessions and a variety
of classes, workshops and an extensive library of meditation CDs designed to
address life in its myriad forms.  Visit
www.pamelaarwine.com or
www.shop.pamelaarwine.com for additional information.
---
Dan and Tsy Schupack
A Way of Wellness
6622 Wadsworth Boulevard
Arvada, Colorado 80003
303-456-6622
ts@awayofwellness.com , ds@awayofwellness.com 
www.awayofwellness.com 
Dan and Tsy offer an extensive
healing and wellness related background…providing an adeptness at
assessing and discerning appropriate and effective approaches.
Dan is a nationally certified massage therapist who integrates therapeutic
massage, CranioSacral Therapy, energywork, LaStone hot stone therapy,
Lineage™, Lymph Drainage Therapy, Myofascial Release, Positional
Release, Reiki, Stretching & Joint Mobilization, Swedish Massage and
Trigger Point Therapy.
Tsy unites the skills of energywork, hypnotherapy, CranioSacral Therapy,
practicing/teaching Reiki and hands-on healing, KinesesProcess™, Seichem,
VortexHealing® and Zero Balancing® as a certification candidate.
---
Elisha Gabriell
HeartSong International
434 Redwood Dr.
Colorado Springs, CO 80907

elisha@heartsonginternational.com
719-623-1715

Angel Light Healing-  Elisha Gabriell
(Song of the Wind) has 30 years experience in teaching many aspects of
metaphysics and Holistic Living. She is the author of "White Buffalo
and the Rainbow Warrior" and a book in the works on the art of using
flowers, herbs, grasses and trees for creating balance and Beauty in one's
life.
Angel Light Healing sessions include pattern removal, energy clearing and
balancing and affirmation to align body, mind and Spirit with one's
desires for wholeness on many levels.
HeartSong International offers
classes, workshop and flower essences to uplift and heal our sacred earth and
her children. Angel Wings! Laughing Goddess Essences! Healing from the Heart of
God with the Angels and Masters of Light, book- White Buffalo and the Rainbow
Warrior, Shamanic Ceremonies and Workshops.  Blessings!
---
Lisa Guyman
Inner Sanctum
930 Logan #203
Denver CO  80203
Quebec & Leetsdale
(303) 861-2280
(303) 873-0092

lisaguyman@inner-sanctum.com
http://inner-sanctum.com

I offer Reiki classes, Reiki treatments, Hypnosis, Primordial Sound Meditation classes,
guided meditation cd's, and the Isagenix Cleansing and Fat Burning System in
Denver, Detroit and nationwide.
I am a Reiki Master/Teacher, Hypnotist, Author, Certified Chopra Yoga &
Meditation instructor and Isagenix Consultant that seeks to support people in
their quest for personal growth, well-being and balance.  Please feel free to
contact me with any questions.  Wishing you the best. I also offer a monthly
newsletter – you can sign-up at my site.  Wishing you the best. Lisa
---
Samara Anjelae
Readings, Healings & Workshops
509 Southland Drive
Lexington, KY 40503
859-749-8832
samara@samarasays.com
www.samarasays.com

Samara Anjelae is a gifted and experienced healer and medium who has helped
clients worldwide. Samara offers Healing Hands workshops which include Reiki
certification and psychic development. Samara offers a monthly free newsletter,
Samara Says, that offers healing tips and spiritual support. Samara's office is
located in Lexington, Kentucky.

---
Christine Gardner
The Ki To Life Reiki Center
P.O Box 23271
Lexington Kentucky 40523
859.621.1460
thekitolife@yahoo.com
www.thekitolife.com


We offer Reiki Certification
Classes, Healing Attunements, Equine Reiki in addition to Crystal and
Herbal Therapies. Join us on our path to contribute to the realization
of true unity.
Peace to you!,
Christine Gardner, CRM
---
Laural Caudill
Energy Awareness Center
Edgewood
Stanford KY  40423
606-365-3423
reikilrc@kycom.net
http://www.energyawarenesscenter.com

As a Reiki Master/Teacher I am
committed to bringing awareness to my area and beyond about the universal
healing energy of Reiki. Treatments, classes and instruction. I employ a number
of healing modalities, please check my website!
---
Teri Wineland
2805 Lancaster Rd
Danville KY  40422
859-238-7754
859-238-7754
lwinelan@bellsouth.net
http://www.stoneymeadowfarm.net
Reiki III practioner, enjoy
helping those who need the healing help that Reiki can give. Also specialize in
Reiki Distance healing and Reiki work on animals such as cats, dogs and horses.
---

Louisiana
Daya Naef
Harmonious You
PSYCH-K
8006 Nelson St
New Orleans LA 70125
504-264-DAYA
info@harmoniousyou.org
www.harmoniousyou.org

Harmonious You is focused
on providing high-quality service and customer satisfaction – we will do
everything we can to meet your expectations.
We offer flexible appointment times and can often come to you at your location
or do a phone session, we're sure you'll be happy working with us.
PSYCH-K is:
•        a simple, yet powerful technique to free your mind of negative beliefs that sabotage your success and happiness
•        a process that transcends standard methods of visualization, affirmations, willpower, and positive thinking
•        a method derived from scientific research in brain dominance theory as well as ancient mind-body wisdom
•        a groundbreaking approach to facilitating change at the subconscious level
•        an especially effective method for changing behaviors and habits, improving wellness, and reducing stress
PSYCH-K is founded on the idea that we react to our environment based upon past programming, much of which
happens when we are very young. Conclusions drawn from our experiences are stored in the subconscious mind as beliefs, attitudes, and values, which then determine how we respond or behave in future life situations.
---
Minnesota
Le Joy Rothe
1627 Madison St NE
Minneapolis MN 55413
612-788-8997
lejoyrothe@msn.com
www.gentle-illumination.com 
I am a full time Advanced Reiki Practitioner,
trained in the Usui/Tibetan method. It is my intention to help other find
the greatest good and to help them feel better both spritually, but
physically well.
---
Missouri
No Listing Available at the present time.
---
Mississippi 

Stephanie Drumright    –    Gulf Coast Healing Center
4423-A Leisure Time Drive
Diamondhead  Mississippi   39525
228-255-6165

Gulfcoasthealingcenter@gmail.com
www.stephaniedrumright.us
Reiki master/teacher in Usui and Seichem traditions. Reiki and energy therapy is offered at my shop, your home or in your hospital room.  Natural energy therapy is comfort food for your mind, heart and body. When you are at peace; your mind, heart and body can heal itself.
---
Jaianniah Shadowwolf
12308 Stillwood Drive
Ocean Springs MS 39565
228-826-1836
jaianniah@hotmail.com
lizjeannie@byregion.com


I am Rev. Jean Marie Gage, and I am a Usui Reki
Master/Teacher.  I am also a Crystal Reiki
Master, a MPRUE Grandmaster, and a Certified Pranic Healer. I do long-distance
healings as well as phone consultations, and charge fees based on a
slidingscale, if at all.  I do not do "cookie-cutter" healings, and no two
people receive the same treatment.  Your healing will be based on what you
need, and will probably constitute a combination of modalities.  I use many
shamanic techniques as well in your healing, if necessary, and have studied
other healing techniques. I have a college degree in science and religion, also.
Please feel free to write me a letter about your problem.  Include an email
address and phone number where you can be contacted. My phonenumber is
228-826-1836.  Please do not call after ten p.m. CST. Great Spirit bless
you! Rev. Jeannie- Shaman
Jaianniah.

---
Heidi Kistler
6997 Bellows Lake Rd.
Lake Ann MI 49650
(231) 275-5953
hinalight@ivillage.com 
www.hinalight.com 
I am a Reiki II Practitioner
(Master Attunement scheduled for April 2001) in Northern Michigan.
Half hour, Full hour and Distant healing sessions are available.  Let
Reiki bring peace, harmony and health to you life as it has to mine!
---
Susan M. Brundage, MA,
LLP, Reiki Master/ Practitioner
17350 L Drive North
Marshall MI 49068
269-781-9342
MARSH9799@aol.com ,
susanmbrundage@sbcglobal.net
As a teacher from the
Hierarchy of Light and Initiate in the Great White Brotherhood/Sisterhood of
Light, it is my privilege to assist individuals in a process of
self-empowered healing. This is accomplished by establishing a connection
with the Hierarchy of Light and the Ascended Masters. This enables me as a
channel, to form a bridge between the individual, his/her Higher Self and
these sacred healing energies. The healing session may include balancing of
the elemental platform, magnetic lines, energy core or chakras; chord
removal cap and negative crystal removal; activation of symbols or other
instruments of self-empowerment, DNA activation, Reiki or Omega energy
healing. The spiritual bridge allows the individual to consciously
experience the peace and joy of their self-directed healing. This state of
calm centeredness signals the healing which has occurred and also forms a
foundation for the individual's continued self-empowerment and awareness of
self-healing.
---
Sharon A. Gabris, KRMT,
MT, LDP
Reiki Therapy Center of West Michigan) & Gift Shop
6582 Airline Hwy. Ste. A. (corner of Airline& Pontaluna)
Fruitport, Michigan 49415
231- 865-7755
sgabris@netonecom.net 
http://home.switchboard.com/reikibyshar 
Sharon is a Reiki
Master/Teacher, Thai & Atlantian Massage Therapist, and Lymph Drainage
Practitioner. She has studied at the Esalen Institute, Upledger Institute,
International Center for Reiki Training and is a member of IARP. In addition
to the above she also offers Crystal therapy and Readings, Feng Shui
consultations, Dream Analysis and Numerology.  The gift shop offers
unique gifts and supplies for all your needs. On-going classes and workshops
are available throughout the year. To find out more, visit her web site. (no
"www" is required) May you be surrounded by Love & Light. Namaste
---
Mary Ann Reiger, Rev.
4602 W. 192nd Street
Cleveland, Ohio 44135
maryareiger@sbcglobal.net

As an Interfaith Minister, Reiki Master and Instructor, I combine Reiki, Qi
Gong energy healing techniques, intuitive channeling and guided imagery in
personal or group sessions. I work for you to facilitate healing and
empowerment. My spiritual healing practice is based on the individual's needs.

Now available, Soothing guided
meditations CD to inspire hope – imaginative journeys toward manifesting
wellness.
To order visit www.energy-circle.com
Or call (216) 898-0919, or mail $17.50 (includes shipping) to Mary Ann Reiger,
P.O. Box 112131, Cleveland, Ohio 44111 (allow 2 weeks for delivery).
---
Cliff Berns BA, LMT
Green Tara Center for Yoga, Movement and Healing Arts
1488 Maple Road
Cleveland Heights, Ohio 44121-1728
216-382-0592
kacb@earthlink.net
Cliff's work focuses on
harmonizing the flow of energies present in our lives.  Through gentle,
compassionate touch and focused awareness, energy blocks are dissolved.
The body relaxes, the heart opens, the mind clears. Healing is facilitated,
resulting in a greatly enhanced capacity to experience life fully and
freely.
Private sessions of Reiki, Crystal Healing
and Energy Balancing are available, as well as instruction
in Reiki, meditation and more.
---
Ms. Jessica Nytes
7449 Gelnmont Dr.
Cleveland Ohio
330-225-8148
enigmanytes13@aol.com
www.pychic-sanctuary.com 
I am a Reiki Healer, a Chakra
channeler and I am am also a psychic reader, I have been practicing these art
forms of healing and spirituality for about ten years now. I am based out of
Cleveland, Ohio and thoroughly enjoy helping others with the gift I was given
this time around . If you have any questions and/ or would like to set up a
healing session please either contact me by phone or email. I will respond asap.
Ms. Jessica Nytes
---
Kris Karr
Alternative Measures
14695 Highland Center Road
Defiance OH 43512
419-783-9884
marvin@defnet.com
www.alternative-measures.com
Our primary treatment consists of
a combination of Reiki, sound, and crystal energies. The combined use of
these therapies creates a vibration not found in any individual modality and
allows for the facilitation of healing on all levels.
We also offer products and information on aromatherapy, herbals, homeopathy, and
crystals.
Many of our services do not require a personal visit. If you are guided to
contact us, please do so. If we are unable to assist you, we may be able to
offer guidance.
Blessings to warm you and Light to guide you.
Kris & Joan
---
Christina T. Diaz
Fleur De Luna
325 Forest Oak Drive
Knoxville Tennessee 37919
865-309-5862
fleurdeluna3@gmail.com
www.fleur-de-luna.com

Teacher of Dr.Usui Reiki, Shiki
Ryoho as well as Karuna Reiki techniques. With over 15 years experience in
the practice of Dr. Usui technique. I have personally seen the transformation
that daily practice can bring. Reiki reduces stress and create balance.
The benefits of Reiki are endless. Reiki promotes psychological healing,
including release of anger, fear, worry, and sadness and replaces them with
self-worth, confidence and tranquility. It is a very simple technique. Gassho
Meditaion and breathing techniques taught.

Private sessions and Reiki
Circles twice a month at the House of Fleur De Luna. I hope you will join
us. Remember Something Beautiful is about to happen.  Healing begins with
Breathe and Breathe begins with you!
Namaste my Friends!!

---
Jill Volpe
A Magical World
P.O. Box 22574
Knoxville  TN 37933
865-771-0634
jill@amagicalworld.com
www.amagicalworld.com

A Magical World is a spiritual
healing, teaching and development center. Jill Volpe offers energy balancing,
intuitive insight, spiritual counseling, readings, and a variety of workshops
and classes. Jill is also an ordained minister who performs wedding and
commitment ceremonies throughout East Tennessee.
---
Joni Caldwell
Reiki Master Teacher
Bearden Area
Knoxville, TN 37919
865-584-6039
Email: ReikiJoni@aol.com
http://members.aol.com/ReikiJoni 
Focusing on Volunteer Reiki
Projects in the Knoxville, TN area,
please contact me for Reiki Sessions, Classes and to volunteer to help
others with loving, healing, Reiki!

---
Michel Berner
Wisconsin Oils
W14849 Scotch Pine Rd
Fairchild  WI 54741
715-563-1459
commonscents@wisconsinoils.com
Michel is a Usui Reiki Master in
Northwest Wisconsin specializing in distance Reiki for humans as well as
equines, felines & canines.
In-person Reiki sessions are available by appointment only.
Distance Reiki sessions are always available.
---
Nancy Stinemates
Prisms of Light
123 W Arndt Street
Fond du Lac, WI 54935
prisms@ameritech.net
www.prisms.uni.cc 
Prisms of Light offers Reiki
treatments both hands on, and free distant treatments for those who email
and request it. Traditional Usui Reiki attunements, lessons and
certification offered both locally and at a distance for very low fees.
Learning, practicing or accepting reiki involves no specific spiritual
beliefs, and are practiced all over the world by  people of many
different religions and backgrounds.
Shamonic treatments or teachings are also offered locally or at a distance.
Shamonic lessons are offered only to serious students willing to learn and
practice the spiritual aspects of this form of healing.

---
Karuna Krinsky
Reiki Teacher
1100 Lotus Drive
Silver Lake WI  53170
262 877 9396
262 877 9396

reikiteacher@infobuddhism.com
http://www.reikiteacher.org

Traditional Usui Reiki Master
Karuna Krinsky teaching 1st, 2nd and 3rd degree reiki.  reiki treatments by
appointment.  serving SE Wisconsin and Northern Illinois
---
Nebraska
Linda Gentle
814 Hidden Hills Drive
Bellevue, NE 68005
402/291-4214
Linda Gentle is a Reiki
instructor of Traditional Japanese Reiki.  The classes are
taught using the meridian(s) of the body.  Her classes are taught to both the
medical community and the lay person.  Her method is simple in its communication of
the material.  The material that is taught came from Tatsumi-sensi, a student of Dr.
Hayashi.  She travels throughout the United States teaching classes and can be
reached at linda.gentle@prodigy.net .
---
New Mexico


Howard Beckman
Vedic Cultural Fellowship
73 Camino Rincon
Pecos,  NM  87552
505.757.6194
balaji@vedicworld.org
www.vedicworld.org

Howard & Jennifer Beckman, Directors of the Vedic Cultural Fellowship (VCF) both come from strong
backgrounds of gem therapy and vibrational healing. Howard is one of the only
planetary gemologist in the country and has been well known as a Vedic
Astrologer for over 30 years. Jennifer is an Ayurvedic Practitioner, as well as,
an ERYT certified yoga instructor.
The VCF offers a sattvic atmosphere for Ayurvedic healing, gem therapy including
the cutting edge technology of color/light treatment, and spiritual practice (as
well as in the spiritual science of jyotish/vedic astrology). Correspondence
courses specializing in these areas are also available. For more information
please visit our website www.vedicworld.org
, send an email to balaji@vedicworld.org
or call us at 505.757.6194. We look forward to serving you!
---
Texas
Danita Wind Song
Sacred Step Healing
5380 W 34th St.  #172
Houston, Texas 77092
713-957-9242
sacredsteps@swbell.net
http://www.sacredstep.com
Danita Wind Song has been in the Metaphysical Arts for over 25 years as a
Shamanic Healer and a Certified Reiki Master. Reiki and Shamanic healing
offered as well as chakra and energy work. Danita also offers Reiki and
herbal, natural healing for pets. Complimentary phone consult for all new
healing clients.
---
Lisa Garza
111 Stonehaven
McAllen, TX 78539
Email: Dragonjewl@aol.com
( 956 ) 287-7561
Reiki Master offering Reiki sessions and
classed in the McAllen Texas area of the Rio Grande Valley. Also offering
high quality essential oils and ear candles.
---
Ashkee Tsouras
10514 Lark Ridge
Houston Texas 77070
832-237-0278
softrain66@aol.com
www.ashkeesearthmedicine.com 
Ashkee is a Reiki/Master with 29
yrs. experience in vibrational medicine. Reiki classes and healing sessions
available. This master teacher offers distance Reiki Training. She also
practices The Neurol Integration Technique and EFT which is the same family as
Body Talk. Visit the website and begin your spiritual journey of health and
happiness.
---
Connie Lisembee
1310 East Jackson
El Campo Texas 77437
connielisembee@sbcglobal.net
979-578-0439
I am a Spiritual Minister, Ordained Minster
and Reiki Practitioner, I work with the Spirit, Soul and Body for
relaxation, stress reduction and other area's of healing.
---
Mary Somano
Houston Texas
713-254-2127

www.healingtouchhouston.com
mary@healingtouchhouston.com

Mary Somano, BS, CHTP, has a
private, holistic practice, Healing Touch Houston, located in the River
Oaks/Montrose area of Houston. We offer holistic healing and counseling by using
the accredited Healing Touch program, magnetic products, nutritionals, and the
Bach Flower remedies. Healing Touch is an energy-based healing modality that
works with the energy system of the body to realign, restore, and rejuvenate on
all levels – physical, mental, emotional and spiritual. This process is deeply
relaxing, rejuevenating and allows for self-healing. The client is better able
to achieve optimum health and healing through their own natural process of
healing. The American Holistic Nurses Association endorses Healing Touch.
Certification in the program takes a minimum of 2 years, and occurs through
Healing Touch International. Mary uses over 30 different HT treatment techniques
to balance the energy field of the body in a gentle and heart-centered manner.
Animals and children are also receptive to Healing Touch. Our magnetic products
and nutritionals are from Lyon Legacy International.
---
David Fisher
12 Lariat Tr.
Abilene Texas  79605
325-695-7614
mockmaw@cox.net
Just starting my professional practice. Offering reiki treatments for donations.
Please contact me and experience the joys of Reiki.
---
Utah
Gwyneth McNeil
3098 Highland Drive #317
Salt Lake City  Utah 84106
801.486.1111
academyoflife@sisna.com
As a Reiki Master Instructor, I offer a personal mastery approach to the use of the highly-tuned
vibrational love energy which is Reiki, in sessions and in Reiki classes.   My Reiki training is through masters of Western lineage (through Takata) and also through direct Japanese lineage (Inamoto).   I have also been privileged to
be taught and to be mentored by masters from across the world in various healing arts, which supports my use of Reiki as a healing healing art, and as a path of personal mastery and enlightenment.   I have been using Reiki in sessionwork and
trainings since 1993, and I love my work.  My intention is to practice and teach with clarity and integrity, as if through the energy of Master Usui himself. Your questions are welcome.
---
---

---