Website Creation AND Design Services
---
 Websites for Practitioners — Designed by Practitioners!
---
Professional and Affordable Websites Designed for Practitioners. We create websites Especially Dedicated to Alternative Health and Complementary Healthcare Practitioners,  Coaches, Therapists, Counselors, Shamans, Energy Workers, Reiki Masters, and all types of Alternative and Complimentary Practitioners.
Our designs are High quality Web design, fully customized and EASY to learn!  They use a very responsive and current WordPress Theme, that is easily changed and modified by anyone, and easy to learn too!   With many of the added, installed Plugins and features you would want to start with.
This personalized, totally customized service also includes:
3 Hours total one-on-one, Skype hands-on training on how to edit WordPress simply and easily! 

This one feature alone is worth this small price as NO ONE Else gives you this!  But, you will really appreciate starting off with the necessary knowledge and skills to master your own website(s)!
---
Small Business Web Design
If you own a small business and need a website or a few even, or just a new website if your old site is getting a bit tired – then you might also be interested in our service for small business applications.  Many single based Practitioners and Healers are in this category, and this is the market we totally cater to, just like all our other services!  
---
More Options – WordPress Plugins 
One the really great features of a fully customized WordPress site, is there are Plugins (mini-programs) that can be added easily for probably millions of services and functions.  Of course, there are usually 'premium' type, higher level that cost some money, but the majority are FREE to download and use with your new website.  
But, of course, the training is the thing most newbies really NEED, and so this is part of our se
rvices, whether you have a website already and wish to redesign it, or, if you just want a totally NEW website!   SEO functions and programs are available for FREE.
We are quite sure you will LOVE WP and all the really FREE features you can use to make your new website function better, faster, brighter and much more efficiently!
---
Practitioner websites are now available!

The Practitioner Website – Standard Package includes a FULLY responsive Word Press theme website with these pages for only $699.00 USD*: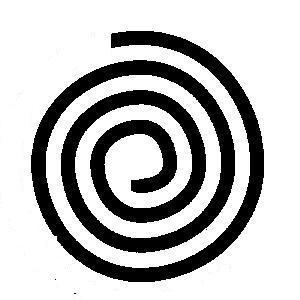 Home

About "me" page – a short BIO all about you

Sessions/Services – what happens during the process, and types of sessions and/or services

Fees – you charge 

FAQ's – Common questions about Services/Sessions

Location page – Details of your office/clinic 

Contact page – including a web contact form

Testimonials page – for videos and written testimonials

A Blog for your own articles

Links to other sites

Sitemap

Headers, Footers, Widgets Contact info and some Images, Social Links, Etc.

    About a total of 6 pages minimum –
About Us       Services       Classes     Testimonials     Contact us        SiteMap        Blog
3 Hours total one-on-one, Skype hands-on training on how to edit WordPress simply and easily!

DOES NOT include

:    domain name registration and hosting plan  (a site plan from SiteGround listed above, cost about $5/month plus about $15/yr for your domain name, and it includes free SSL and other features.  •       Check out SiteGround to see all features and current pricing.)
AND for example, many plugins  –  SEO, Analytics, Contact,  etc.
Addon Services – Business pages, $100 each or 2 for $175 –
•         Yelp for business
•         Schedulicity – free online scheduling and email blast software
•         Google my business
Ask NOW about this Service – CALL 703-851-7954 or email today!   HealthCoach095@gmail.com
——————————————————————————————–
*This is just the Basic Price on a totally newly created website, which you can then use to add many, many more pages of contents yourself.  Otherwise, the price for moving and migrating a website is based on the size of the current site and all the necessary features, etc.
---
Additional Services for Practitioners are now available!
•         Business Flyers (PDFs) for you to print on your own, or take to an office supply store on USB drive
•         Services:  Reiki, Reflexology, IET, etc.
•         Standard tri-fold pamphlet – $150.00 USD*:
•         Samples – S Grimes Reflexology and Reiki pamphlet
---

---