Healing Arts Network (HAN) is not making recommendations neither about practices, nor practitioners, as this is only a listing service.  It is a only published ads/listings for the practitioners who pay a fee.  It is your responsibility to evaluate them:  request references, discuss costs/services, meet them or speak to them regarding how and if they can assist you.
---
Shamanism
Select by State:   |AL| |AZ| |AR| |CA| |CT| |CO| |FL| |GA|      |IL| |IN| |IA| | KY| |LA|  |MA|  |MD| |MI| |MN|  |MD/DC|  |MS|  |NC|  |NJ|  |NY|  |NM|  |OH| |OR|  |PA|  |TN|  |TX|  |UT|  |VA|   |VT|  |WA|  |Wash DC| |WI| |WV|   
Select Country:  |Australia| |Belgium| |Canada|  |England| |Pakistan| |India| |Latvia| |Malaysia| |N Ireland| |Romania| |Saudi Arabia| |Sweden|  
---
 David E. Myers, Ph.D
1330 21st Way, S
Birmingham,  Alabama
35205
205-939-0900
dmyerse@aol.com
Experiential psychotherapist working to instill wholeness, resolve "past" issues, cognitive/emotional
alignment, shamanic regression/STAR process healing.                                                                12/13
---
Arizona
Practitioners Get Listed Here!
---
Dharma Dharini Bhagavad Dasa
Foundation for World Awakening
Story Historic District
Phoenix AZ 85007
d_dasa@hotmail.com 

There is a beautiful place in the South Indian mountains called Satyaloka where a large number of fully Enlightened people live. This oasis of Enlightenment is yet to be discovered by the masses. They have been living there silently for some years, and have recently opened the doors many seekers to receive Enlightenment. They are very serious about this, and claim that they have received the gift of helping practically any serious seeker actually entering the highest form of Liberation.  They are called the Siddha Purushas.
All of their energy is used for helping others, liberating people from all kinds of blocks, and, finally helping the seekers to get the final push into an irreversible state of Mukti or Enlightenment.
Satyaloka Monastery is a very special place indeed, for there you will find the largest concentration of enlightened beings on the planet today.  It is rapidly gaining global recognition as a hub of enlightenment and stronghold of ancient community that dates back to a time when enlightenment was the rule rather than the exception-the birthright of man.
At one time Satyaloka was the campus of a school . The students staying there began to have beautiful astral and mystical experiences. They would go on many astral travels and meet great beings and visit different lokas or realms. There is a tremendous energy vortex there-perhaps the most intense on the planet, and many of the great sages and mystics of India in the past 200 years have come from within a 100 mile radius of Satyaloka.  Just to be on the grounds can lead to transformed states of consciousness,
Profound Divine Mystical Experience, the Divine Union sought by most who practice yoga. To be in Satyaloka is like entering another world-physically you have the experience of being in another world.
The Foundation For World Awakening is pleased to announce the first mukti yajna in the USA conducted by the enlightened monks of Satyaloka. This retreat is only for those wishing to help others.
Dharma Dharini will be offering preparations for this yajna including preliminary retreats, samskarashuddhi (cleansing of childhood and past life hurts and traumas), healing, chakra activation and balancing, yoga, meditation, vedic ritual, and for those 55 or older, moksha yajnas which is a map so so speak of death and beyond death.                                                         12/13  
---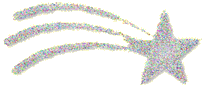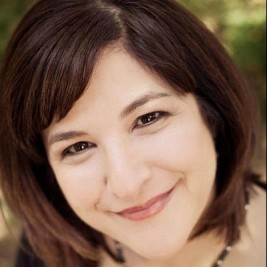 Bright Star Consulting Services 
Irma Kaye Sawyer
P.O. Box 1846
Joshua Tree, CA  92252
760-362-9175  
www.irmaksawyer.combrightstar@irmaksawyer.com            
Welcome to Bright Star Consulting Services!   
        Irma Kaye Sawyer – Amazon Page
      Bright Start Consulting Services on Facebook
        Irma Kaye Sawyer – on Instagram 
Healing consultations are available with Therapeutic Grade Essential Oils and custom blended flower essence remedies. Free information sent per your request.
 Irma Kaye Sawyer has been a Holistic Practitioner since 1992 using  the modalities of massage therapy, Reiki USA West Coast  energy healing, and   Shamanism  Healing and Counseling.  She is a group leader in the Distant Healing Network, a volunteer Internet healing service.  Irma is certified in Massage Therapy,  Polarity Therapy,  Reiki USA West Coast — Reiki Healing and Thought Field Therapy.  She is a Reiki   Master Teacher and has taught in the United States and abroad.  She is certified with the  IARP.org   International Association of Reiki Professionals and is a member of the Shamanism Foundation of Shamanic Studies.   Shamanic Healing sessions including Soul Retrieval, Extraction and Power Animal Retrieval are available, as well as Reiki  healing sessions in person or at a distance.  Healing consultations are available with Therapeutic Grade Aromatherapy  Essential Oils and custom blended flower essence remedies.   She also teaches Empath Empowerment Mastery Class and has been a guest on  Blog Talk Radio . 
Realize the Bright Star that you are.  I welcome your inquiry.         
Videos: 

 Irma K Sawyer 'Aquarian Empath Healing'               Radio Shows:     Irma K Sawyer on Blog Talk Radio 

                                     

 (See Flower Essence Article by Irma K. Sawyer)           See Products and Supplies         

 

                                                                                            4/1/18
---
Practitioners Get Listed Here!
---
Amazon Forays
The Wild Mushroom Traveling Road Show
Chris & Gerry Miller
PO Box 126
East Haddam CT 06423


(860) 873-8286
 http://www.amazonforays.com/ 
Take the shamanic Shamanism voyage of discovery up the Peruvian Amazon.  Come with us on an excursion, beginning with our Departures, and visit remote tribes  (indigenous people) and their people, all the while collecting and identifying many of the rare and unknown species of fungi and medicinal plants Herbalists  in the Amazon.  During The Trip the foods and meals are fantastic – you will receive three, all-natural, gourmet meals which are served every day.  We featu
re fresh foods from the Amazon, with a "…selection of wild, edible mushrooms, exotic fish and game, gorgeous salads and endless fresh fruit and juices."  Also  Your Guides "Gerry Miller, artist, mycologist Herbalists , and maestro of Amazonian healing arts, began his travels in South America over 30 years ago!"   Gerry and Chris Miller, both together as Your Guides, have been offering these tours since 1984.
During the voyage, we hold many extensive discussions about dreams and visions Dreamwork   interpretation by the  Shamans.  They act as guides for us on jungle walks, and this where we learn about medicinal plants The trip and also hear the sacred songs from the tree's spirit.  "The Shamans  point the way to a more meaningful future — a fuller life in which your potential can be realized."
Live in comfort on our beautiful mahogany riverboat.  Participate in all-night ceremonies guided by Amazonian Shamans, three all-natural gourmet meals each day, motorized canoes.  The price for this Retreat  includes everything from Miami for two magical weeks and most of our tours are booked January – March every year.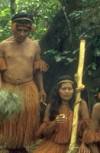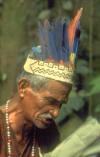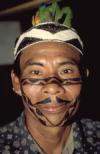 Testimonials –
Thank you for providing a well organized and exciting journey…the first time in my life to be in a place that was truly WILD…where people live in such peaceful harmony with nature and Mother Earth.
I loved it! – K. B.
My Life has been changed and I can quantifiably prove it. This journey is one of the most powerful boosters anyone can have. If there were angels disguised in human form, Gerry and Chris-You would be them.   – A. G                       See more testimonials  Letters                                                               Amazon Forays Testimonials             Amazon Forays Application Form                Amazon Forays Flyer
CALL NOW!!!             860-873-8286              Groups now forming!  Winter Departures:       January       February        March       Call us NOW!! – Trips can go any month!           
 Find Amazon Foray's Healing Arts Network listing(s) here:  Dreamwork   Shamanism,   Herbalists, Schools,   Retreats and Healing Centers,  Journeys      4/4/18 
---
Jane Burns
Journeys to the Soul
25 Rock House Road
Easton  CT
203-452-7320
www.journeystothesoul.com
The aim of my practice is to help clients connect to their life work and purpose, to provide them with a renewed sense of balance and power, to instruct and advise them in the use of shamanism as a daily spiritual practice, and to demonstrate the power of ritual in healing.  Shamanism provides creative, inspiring and provocative methods of
healing, problem-solving and transformation. I utilize soul archetype reading, soul retrieval, power animal retrieval, extraction healing, curse removal and various other techniques and rituals.               12/13
---
Practitioners Get Listed Here!
---
Florida
Practitioners Get Listed Here!
---
Practitioners Get Listed Here!
---
Practitioners Get Listed Here!
---
Barbara Bloecher

Shaman's Earth
P.O. box 65
Fisherville, Kentucky 40023
502-261-9863
Justb2b@aol.com
www.shamansearth.com

Shamanic practitioner and teacher Barbara Bloecher studies and
shares many sacred shamanic spiritual teachings, ceremonies and healing
practices.
A member of the Foundation for Shamanic Studies, a founding
member of the Society for Shamanic Practitioners, and a leader with
an international business, Barbara has trained extensively with Sandra
Ingerman, author of several books including Soul Retrieval and Medicine
for the Earth.  Barbara is currently participating in a four year
shamanic weather practicum with Nan Moss and David Corbin, authors of
Weather Shamanism, Harmonizing our Connection with the Elements.
Barbara's studies and training also include advanced Shamanic techniques
with the Foundation for Shamanic Studies and others, indigenous Shamans
from Peruvian, Mayan and Guatemalan traditions, as well as with the
compassionate spirits.
She teaches the shamanic practices of Shamanic Healing, Medicine for the
Earth, Weather Shamanism, Spirits of Nature, Soul Retrieval and Energy
Clearing, Divination, among many other offerings.  Barbara also
currently co-teaches a weekly universal law and meditation class.
She is a Reiki Master, clairvoyant, clairsentient, clairaudient and
teacher of metaphysics.  Barbara actively pursues her daily shamanic
practice in partnership with the compassionate spirits, doing healing
work and working with nature and weather.
Barbara is available for workshops, retreats, talks, shamanic healing
and shamanic divination.
---
Practitioners Get Listed Here!
---
Practitioners Get Listed Here!
---
Practitioners Get Listed Here!
---
Practitioners Get Listed Here!
---
Michigan 
Kate Durda/Stephanie
Tighe
Spirit Weavers
Charlotte, MI 48813
517-543-6754
SpiritWeaver@voyager.net 
www.SpiritWeavers.net
Kate Durda
M.A. and Stephanie Tighe, M.S.W., shamanic practitioners, are
graduates of the Foundation for Shamanic Studies' Three Year Program
in Advanced Shamanism and Shamanic Healing, taught by Dr. Michael
Harner and Sandy Ingerman. They have received training in various
Shamanic and meditative traditions from around the globe. These
include Inca (Q'ero-Peru), Celtic, Tibetan, Buryat (Russia), and
some Native American practices. They lead trainings in Shamanism in
the United States and Canada, sponsor two "Shamanic Journeying
Circles" in the Mid-Michigan area, and are dedicated to providing
education to increase understanding of shamanism, creating community
which supports shamanism, and making shamanic healing available.
They also host other Shamanism trainings in Michigan with invited
practitioners Sandy Ingerman, Carol Proudfoot-Edgar, Tom Cowan,
Larry Peters, Myron Eshowsky, and others.

Kate Durda
is a Shamanic practitioner, esoteric healer (INEH level 4a), Reiki
Master, developmental psychologist, and educator.  Stephanie
Tighe is a Shamanic practitioner, Reiki Master, certified social
worker and educator. They have co-founded Spirit Weavers an
organization dedicated to providing Shamanic healing g, and
experiential training in  Shamanism for those interested. They are
also founding members Pathways for Peace and Healing, a non-profit
organization devoted to healing and peace .

Please check our websites for
information about requesting healing work, ceremony, or training in
Shamanism, or to see the events and trainings we have scheduled.
Blessings to all… And Peace to the World!
---
Practitioners Get Listed Here!
---
Patricia's goal is to help people help themselves to a healthier, more rewarding life. She is the owner of Starchaser Healing Arts and Starchaser Integrated Coaching and Energy Healing through which she offers sessions on Integrated Coaching, energy healing sessions, or both.  She offers Classes, workshops and public speaking on personal growth and development, energy healing, shamanic practice and Aromatherapy.   She works virtually and through several spas and centers in NW Washington,DC and southern MD.   
Patricia is a certified coach, Reiki Master/Teacher in Eastern and Western Usui, Sekhem Seichim (SSR), Karuna and Gendai Reiki.  She is also a Master/Instructor of IET – Integrated Energy Therapy, a ThetaHealing,  Shamanism practitioner, a registered Professional Aromatherapist and a Meditation Instructor.  Patricia teaches certification Classes in all of her healing modalities, conducts many short workshops and presentations on healing for practitioners and the general public (e.g., getting unstuck; work-life balance; getting in touch with inner awareness, Aromatherapy for energy work, meditative practice.  She enjoys customizing presentations and workshops to meet the interests and needs of different groups of people, and she loves to Blog and make audio recordings.
"I liked the gentle yet firm assistance that Patricia provided when guiding me to/through revealing moments of self-discovery.  It was amazing since I was not consciously aware of some things I was holding on to and needed to release.  Also, I did not realize that a few coaching sessions would produce such pivotal results."
– BV, Baltimore, MD
See more Testimonials and Reviews here:     Testimonials    
---
Practitioners Get Listed Here!
---
Practitioners Get Listed Here!
---
Practitioners Get Listed Here!
---
Maria Cipriani
650 W. 42nd St.
New York NY 10036
212-594-4659
shaman@gatherer.org
www.mariacipriani.com

Maria's practice includes shamanism as well as many forms of psychotherapy, including EMDR, hypnotherapy and guided imaginal work, which is a combination of traditional hypnotherapy and traditional shamanic journeying.
In addition to her shamanic training, as a certified shamanic counselor with Alberto Villoldo, she has studied with Michael Harner, Tom Brown, and Robert Moss.
Maria is a founder and faculty member of the Learning For Life group where she teaches shamanic healing practice, ritual and dream work. She also holds an MSW degree and is certified in hypnotherapy and EMDR.       12/13
---
Joan Poelvoorde, LCSW PC
One River Place
New York, NY 10036
jpoelvoorde@mac.com
646-473-0138
Joan's practice includes both shamanic practices and traditional psychotherapy  She is licensed in New York State and holds a Masters in Social Work from New York University.
Joan's training includes 17 years of study in Peruvian shamanism with Alberto Villoldo. She has also studied with Michael Harner, Sandra Ingerman, and Joan Halifax.
Joan's training includes extensive work in Bioenergetic Analysis, Hypnotherapy, Gestalt and Transactional Analysis as well as Shamanic Healing studies.
In addition to her professional education Joan is a co-founder of : Healing Works, Inc., New York Milton H. Erickson Society for Psychotherapy and Hypnosis and The Helix Training Program.         12/13
---
Rev. Hillary R. Raimo
108 Orlando Ave
Albany NY 12203
518-376-2503
hillz16@yahoo.com
Hillary is a graduate of Lynn Andrews School of Sacred Arts and Training. She is also ordained minister through the SHES organization. Hillary focuses on using a  combination of energy work and counseling with a strong connection to shamanic techniques to provide a healing environment for her clients. She is available for scheduled one on one sessions or phone sessions.She is a Reiki Master Teacher in both Usui and Karuna reiki and
has a extensive background in one on one study with native shamans.
Hillary takes great care to fuse together a program that includes ancient techniques as well as  incorporating today's modern needs to bring about a more balanced therapy.Her focus is on nondenominational spiritual counseling along with energy and body work, by using all areas of her specialty togetherin her sessions. Hillary works to bring balance to your physical, mental, emotional and spiritual needs.
For more information, or to schedule a session with Rev. Hillary Raimo please call 518-376-2503.         12/13
---
Tina Anne Kiernan
Spirit Song Yoga and Healing
2355 Route 145 (Main St.)
East Durham, NY 12423
518-634-2203
spiritsongyoga@yahoo.com
Spirit Song offers a place of peace and learning through the gentle practice of yoga, shamanic energy work sessions and Reiki healing. I  elieve in the full integration of mind, body and spirit and in encouraging each individual to follow his/her path in life. The blessings of Spirit are available to everyone!         12/13 
---
Kelly Lindsay
Wind Spirit
P.O. Box 336
Bloomingdale NY 12913
891-2001
Email:
windspirit@mybizz.net 
My background includes 20 years with the
Himalayan Institute of Yoga, and a lifetime interest in shamanism, science,
and philosophy.  I have practiced shamanism all my life, but received
formal training at the Foundation for Shamanic Studies with Michael Harner
and Sandra Ingerman.
I offer soul retrievals, power retrievals, and extraction work.  I also
offer workshops on Rites of Passage, Drumming, Healing with Nature Spirits,
Invocation and Purification Ceremonies, Shamanic Journeying, and the Medicine
Wheel.
Telephone journeys are available (with audio tapes).  Call or write for
info or appointments.
---
  Nina Dale
PO Box 77
Cross River  New York 10591
914 763-2468
I am an Animal Communicator and Shamanic Practitioner. I focus primarily
on shamanic practices of soul retrieval and extractions, as well as
individual healing measures prescribed by my spiritual guides. My work is
predominantly with domesticated animals such as dogs, cats, horses, birds
and cows, but I work with non-domesticated animals in the wild, as well.
The healing reaches beyond the animal and heals the connection between the
animal and the people it lives with or near and generally assists the
animal to live more comfortably in its environment.
I also offer transformative spiritual healing for people through shamanic
journey, soul retrieval, restoration of power.                                 
---
Practitioners Get Listed Here!
---
Practitioners Get Listed Here!
---
Practitioners Get Listed Here!
---
Practitioners Get Listed Here!
---
Practitioners Get Listed Here!
---
Practitioners Get Listed Here!
---
Practitioners Get Listed Here!
---
Practitioners Get Listed Here!
---
Practitioners Get Listed Here!
---
Practitioners Get Listed Here!
---

Please visit our other sites –
---