Healing Arts Network is not making any recommendation about particular types of practices or specific practitioners. The information published here was given to us by the practitioners who may pay a fee to
us for their listing. It is your responsibility, as with any  personal service, to evaluate the qualifications of the practitioners. You may want to ask for references and/or meet with the practitioner to evaluate your reaction to the person and discuss what he/she has to say about how they can help you, as well as to discuss costs and duration of services.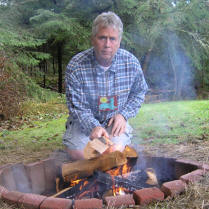 ---
What is Shamanism?
Shamanism refers to any of the native spiritual practices found world wide. Its roots are pre-Christian and while practices vary among different indigenous groups, certain aspects of the practice are common in all areas. These include the shamanic journey or "dream time" and the concept of spirit or animal helpers. While belief in a higher power is universal so is the earth bound beliefs that animals, plants, rocks and most importantly the earth itself have spirits or consciousness to some degree
Over tens of thousands of years, our ancient ancestors all over the world discovered how to maximize human abilities of mind and spirit for healing and problem-solving. The remarkable system of methods they developed is today known as "shamanism," a term that comes from a Siberian tribal word for its practitioners: "shaman" (pronounced SHAH-mahn). Shamans are a type of medicine man or woman especially distinguished by the use of journeys to hidden worlds otherwise mainly known through myth, dream, and near-death experiences. (Taken from the Foundation for Shamanic Practice.)
Shamanism is the oldest spiritual practice on earth. It is alive today in indigenous cultures around the world in its original form, and is rebirthing in non-tribal peoples who are awakening to their ancestral memories.
A primary principle of shamanic belief is that everything is alive and has a spirit. All of life is spiritually interconnected. Each of us are a bridge between ordinary reality, the world in which we live… and non-ordinary reality, the world of the unseen. By journeying to non-ordinary reality we interact directly with Helping Spirits for guidance and healing.  This practice returns our spiritual autonomy by allowing us to access Divine wisdom and guidance through direct revelation from the spirits.  (Thank you Melinda Abeles for this description.)
---
Select by State:    | AL||   AZ || CA |   CT|   DE| |FL| |IL|
|KY| |MA|  MD| |ME|   |MI| |MS|
| NC | |NH | NJ ||NM| |NY||OR|
or by Country:    [Scotland]   [Thailand]   [Canada]
---
     David E.
Myers, Ph.D
1330 21st Way, S
Birmingham,  Alabama
35205
205-939-0900
Experiential psychotherapist working to
instill wholeness, resolve "past" issues, cognitive/emotional
alignment, shamanic regression/STAR process healing.
---
Carla Meeske
SpiritHealer
1115 West Briles
Phoenix AZ 85085
623-776-6922
carla@spirithealer.com
Carla Meeske uses Shamanic
Healing to relieve physical, emotional or behavioral problem in animals
and people. If you or your animal friend has issues, Carla can help.
Working through Carla, the Compassionate Spirits deliver strong healing
power. Shamanic techniques like soul retrieval, illness transfiguration
and compassion infusion bring new light and hope. Carla offers a
complete training program in Shamanism for Animals through her school,
SPIRITHEALER SCHOOL OF SHAMANISM. Come see how powerful the training is
on our Monthly Shamanic Animal Healing Clinic. Carla completed the
Foundation of Shamanic Studies 3 year program in 2000, and has studied
with many other masters for over 20 years.
---

Tobias Lars BS, MBA, Mensa
Sedona Soul Counseling
220 Inspirational Dr
Sedona AZ 86336
928.451.9068
TobiasLars@SpiriTravel.com

With over 20 yrs experience in Spiritual & Physical
Healing Tobias Lars BS, MBA, Mensa, offers 'Soul Activations' –
a form of Shamanic clearing – healing and Activation of our
dormant spiritual energies. Sessions are offered in Sedona &
Phoenix, AZ and during workshops in various cities. Phone
sessions are just as powerful and available.
www.SoulCounseling.com


Our Eco Spiritual Travel Adventures at
www.SpiriTravel.com
are dedicated to bringing once in a lifetime spiritual awakening
and adventure travel experiences to our clients while directly
supporting sanctuaries for these animals & environments.


Please see
Spirtravel listing under Journeys.
---
Dharma Dharini Bhagavad Dasa
Foundation for World Awakening
Story Historic District
Phoenix AZ 85007
d_dasa@hotmail.com 

There is a beautiful place in the South
Indian mountains called Satyaloka where a large number of fully
Enlightened people live. This oasis of Enlightenment is yet to be
discovered by the masses. They have been living there silently for some
years, and have recently opened the doors many seekers to receive
Enlightenment. They are very serious about this, and claim that they have
received the gift of helping practically any serious seeker actually
entering the highest form of Liberation.  They are called the Siddha
Purushas.
All of their energy is used for helping others, liberating people from all
kinds of blocks, and, finally helping the seekers to get the final push
into an irreversible state of Mukti or Enlightenment.
Satyaloka Monastery is a very special place indeed, for there you will
find the largest concentration of enlightened beings on the planet today.
It is rapidly gaining global recognition as a hub of enlightenment and
stronghold of ancient community that dates back to a time when
enlightenment was the rule rather than the exception-the birthright of
man.
At one time Satyaloka was the campus of a school . The students staying
there began to have beautiful astral and mystical experiences. They would
go on many astral travels and meet great beings and visit different lokas
or realms. There is a tremendous energy vortex there-perhaps the most
intense on the planet, and many of the great sages and mystics of India in
the past 200 years have come from within a 100 mile radius of Satyaloka.
Just to be on the grounds can lead to transformed states of consciousness,
Profound Divine Mystical Experience, the Divine Union sought by most who
practice yoga. To be in Satyaloka is like entering another
world-physically you have the experience of being in another world.
The Foundation For World Awakening is pleased to announce the first mukti
yajna in the USA conducted by the enlightened monks of Satyaloka. This
retreat is only for those wishing to help others.
Dharma Dharini will be offering preparations for this yajna including
preliminary retreats, samskarashuddhi (cleansing of childhood and past
life hurts and traumas), healing, chakra activation and balancing, yoga,
meditation, vedic ritual, and for those 55 or older, moksha yajnas which
is a map so so speak of death and beyond death.
---
Jane Burns

Journeys to the Soul
25 Rock House Road
Easton  CT
203-452-7320
www.journeystothesoul.com

The aim of my practice is to help clients connect to their life
work and purpose, to provide them with a renewed sense of balance and
power, to instruct and advise them in the use of shamanism as a daily
spiritual practice, and to demonstrate the power of ritual in healing.
Shamanism provides creative, inspiring and provocative methods of
healing, problem-solving and transformation. I utilize soul archetype
reading, soul retrieval, power animal retrieval, extraction healing,
curse removal and various other techniques and rituals.

---
Kathie Valentine
Center for Wholistic Healing Arts
191 Boston Post Road
P.O. Box 391
East Lyme,CT 06333
(860) 739-3848
Kathie Valentine, C.P.P.,DCH(c), has a practice that
incorporates various therapy types and focuses on several  therapeutic situations.
Kathie is a  Reiki Master, Intuitive Consultant, Certified
Hypnotherapist and practices Shamanic Healing,
Soul
Retrieval, and Guided Imagery.
Kathie's focus is on substance abuse and violence
prevention. She gives lectures and workshops on Self Esteem and Violence Prevention and
Parent Empowerment.
---
Maria Cipriani

650 W. 42nd St.
New York NY 10036
212-594-4659
shaman@gatherer.org
www.mariacipriani.com


Maria's practice includes
shamanism as well as many forms of psychotherapy, including EMDR,
hypnotherapy and guided imaginal work, which is a combination of
traditional hypnotherapy and traditional shamanic journeying.
In addition to her shamanic training, as a certified shamanic counselor
with Alberto Villoldo, she has studied with Michael Harner, Tom Brown,
and Robert Moss.
Maria is a founder and faculty member of the Learning For Life group
where she teaches shamanic healing practice, ritual and dream work. She also holds
an MSW degree and is certified in hypnotherapy and EMDR.
---
Joan Poelvoorde,
LCSW PC

One River Place
New York, NY 10036
jpoelvoorde@mac.com
646-473-0138

Joan's practice includes both
shamanic practices and
traditional psychotherapy.
She is licensed in New York State and holds a Masters in Social Work
from New York University.
Joan's training includes 17 years of study in Peruvian shamanism with
Alberto Villoldo. She has also studied with Michael Harner, Sandra
Ingerman, and Joan Halifax.
Joan's training includes extensive work in Bioenergetic
Analysis, Hypnotherapy, Gestalt and Transactional Analysis as well as Shamanic Healing
studies.
In addition to her professional education Joan is a
co-founder of : Healing Works, Inc., New York Milton H. Erickson Society for Psychotherapy
and Hypnosis and The Helix Training Program.
---
Tina Anne Kiernan

Spirit Song Yoga and Healing
2355 Route 145 (Main St.)
East Durham, NY 12423
518-634-2203
Email:

spiritsongyoga@yahoo.com
Spirit Song offers a place
of peace and learning through the gentle practice of yoga, shamanic
energy work sessions and Reiki healing. I believe in the full
integration of mind, body and spirit and in encouraging each individual
to follow his/her path in life. The blessings of Spirit are available to
everyone!

---
Rev. Hillary R. Raimo

108 Orlando Ave
Albany NY 12203
518-376-2503
hillz16@yahoo.com
Hillary is a graduate of
Lynn Andrews School of Sacred Arts and Training. She is also ordained
minister through the SHES organization. Hillary focuses on using a
combination of energy work and counseling with a strong connection to
shamanic techniques to provide a healing environment for her
clients. She is available for scheduled one on one sessions or phone
sessions.She is a Reiki Master Teacher in both Usui and Karuna reiki and
has a extensive background in one on one study with native shamans.
Hillary takes great care
to fuse together a program that includes ancient techniques as well as
incorporating today's modern needs to bring about a more balanced
therapy.Her focus is on nondenominational spiritual counseling along
with energy and body work, by using all areas of her specialty together
in her sessions. Hillary works to bring balance to your physical,
mental, emotional and spiritual needs.
For more information, or
to schedule a session with Rev. Hillary Raimo please call 518-376-2503

---
 Mária Cipriani

650 W. 42nd St
New York  NY 10036
212-594-4659
maria.cipriani@gmail.com
www.mariacipriani.com

Mária is a graduate of the HELIX Training
Program, of the Healing The Light Body Training and of Fordham's School
of Social Service. She is a psychospiritual and shamanic counselor in
private practice. She has studied with Alberto Villoldo for the six
years. She has also studied with Michael Harner, Tom Brown, and Robert
Moss. Additionally, Mária practices biofield energy work and specializes
in brief and long-term work with trauma survivors.
---
Kelly Lindsay
Wind Spirit
P.O. Box 336
Bloomingdale NY 12913
891-2001
Email:
windspirit@mybizz.net 
My background includes 20 years with the
Himalayan Institute of Yoga, and a lifetime interest in shamanism, science,
and philosophy.  I have practiced shamanism all my life, but received
formal training at the Foundation for Shamanic Studies with Michael Harner
and Sandra Ingerman.
I offer soul retrievals, power retrievals, and extraction work.  I also
offer workshops on Rites of Passage, Drumming, Healing with Nature Spirits,
Invocation and Purification Ceremonies, Shamanic Journeying, and the Medicine
Wheel.
Telephone journeys are available (with audio tapes).  Call or write for
info or appointments.
---
  Nina Dale
PO Box 77
Cross River  New York 10591
914 763-2468
I am an Animal Communicator and Shamanic Practitioner. I focus primarily
on shamanic practices of soul retrieval and extractions, as well as
individual healing measures prescribed by my spiritual guides. My work is
predominantly with domesticated animals such as dogs, cats, horses, birds
and cows, but I work with non-domesticated animals in the wild, as well.
The healing reaches beyond the animal and heals the connection between the
animal and the people it lives with or near and generally assists the
animal to live more comfortably in its environment.
I also offer transformative spiritual healing for people through shamanic
journey, soul retrieval, restoration of power.
---
Barbara Bloecher

Shaman's Earth
P.O. box 65
Fisherville, Kentucky 40023
502-261-9863
Justb2b@aol.com
www.shamansearth.com

Shamanic practitioner and teacher Barbara Bloecher studies and
shares many sacred shamanic spiritual teachings, ceremonies and healing
practices.
A member of the Foundation for Shamanic Studies, a founding
member of the Society for Shamanic Practitioners, and a leader with
an international business, Barbara has trained extensively with Sandra
Ingerman, author of several books including Soul Retrieval and Medicine
for the Earth.  Barbara is currently participating in a four year
shamanic weather practicum with Nan Moss and David Corbin, authors of
Weather Shamanism, Harmonizing our Connection with the Elements.
Barbara's studies and training also include advanced Shamanic techniques
with the Foundation for Shamanic Studies and others, indigenous Shamans
from Peruvian, Mayan and Guatemalan traditions, as well as with the
compassionate spirits.
She teaches the shamanic practices of Shamanic Healing, Medicine for the
Earth, Weather Shamanism, Spirits of Nature, Soul Retrieval and Energy
Clearing, Divination, among many other offerings.  Barbara also
currently co-teaches a weekly universal law and meditation class.
She is a Reiki Master, clairvoyant, clairsentient, clairaudient and
teacher of metaphysics.  Barbara actively pursues her daily shamanic
practice in partnership with the compassionate spirits, doing healing
work and working with nature and weather.
Barbara is available for workshops, retreats, talks, shamanic healing
and shamanic divination.
---
Carla Person
Spirithealer
25828 Parker Lane
Veneta OR 97487
541-935-4996
carla@spirithealer.com
www.spirithealer.com 
I am a Shamanic Healer and Animal
Communicator. I specialize in working with animals. I offer the core
shamanic practices of power and soul retrieval, and illness extraction as
well as individual healing prescribed by my spiritual allies for each
client.
Much of my work is with animal clients:
dogs, cats, horses and other pets. The healing reaches beyond the animal,
however, to heal the heart between the animal and the person. I also offer
transformative spiritual healing for people.
I offer workshops in Shamanic Animal
Communication. Please feel free to visit my website for further
information.
---
Kate Durda/Stephanie
Tighe

Spirit Weavers
Charlotte, MI 48813
517-543-6754
SpiritWeaver@voyager.net 
www.SpiritWeavers.net 

Kate Durda
M.A. and Stephanie Tighe, M.S.W., shamanic practitioners, are
graduates of the Foundation for Shamanic Studies' Three Year Program
in Advanced Shamanism and Shamanic Healing, taught by Dr. Michael
Harner and Sandy Ingerman. They have received training in various
Shamanic and meditative traditions from around the globe. These
include Inca (Q'ero-Peru), Celtic, Tibetan, Buryat (Russia), and
some Native American practices. They lead trainings in Shamanism in
the United States and Canada, sponsor two "Shamanic Journeying
Circles" in the Mid-Michigan area, and are dedicated to providing
education to increase understanding of shamanism, creating community
which supports shamanism, and making shamanic healing available.
They also host other Shamanism trainings in Michigan with invited
practitioners Sandy Ingerman, Carol Proudfoot-Edgar, Tom Cowan,
Larry Peters, Myron Eshowsky, and others.

Kate Durda
is a Shamanic practitioner, esoteric healer (INEH level 4a), Reiki
Master, developmental psychologist, and educator.  Stephanie
Tighe is a Shamanic practitioner, Reiki Master, certified social
worker and educator. They have co-founded Spirit Weavers an
organization dedicated to providing Shamanic healing g, and
experiential training in  Shamanism for those interested. They are
also founding members Pathways for Peace and Healing, a non-profit
organization devoted to healing and peace .

Please check our websites for
information about requesting healing work, ceremony, or training in
Shamanism, or to see the events and trainings we have scheduled.
Blessings to all… And Peace to the World!
---
Jaianniah Shadowwolf
12308 Stillwood Drive
Ocean Springs MS 39565
228-826-1836
jaianniah@hotmail.com
lizjeannie@byregion.com


I am Rev. Jean Marie Gage, and
I am a Usui Reki Master/Teacher.  I am also a Crystal Reiki
Master, a MPRUE Grandmaster, and a Certified Pranic Healer. I do
long-distance healings as well as phone consultations, and charge fees based
on a slidingscale, if at all.  I do not do "cookie-cutter"
healings, and no two people receive the same treatment.  Your healing will
be based on what you
need, and will probably constitute a combination of modalities.  I use many
shamanic techniques as well in your healing, if necessary, and have studied
other healing techniques. I have a college degree in science and religion,
also. Please feel free to write me a letter about your problem.  Include an
email address and phone number where you can be contacted. My phonenumber is
228-826-1836.  Please do not call after ten p.m. CST. Great Spirit bless
you! Rev. Jeannie- Shaman
Jaianniah.
---
Phoenix Kennedy, RN
Energy Therapeutics
245 Seal Ave
Biloxi MS 39530
228-435-2321
ChooseToHealNow@yahoo.com
I do Shamanic energy sessions using using light touch,
sound and vibration healing. I also offer soul retrieval sessions. A
better term for this might be "essence" retrieval. Many people
are familiar with the psychological term of dissociation. This is where a
trauma causes a part of the person to break away. Soul retrieval finds
this part and returns it. This is used in conjunction with energy therapy
or counseling to integrate the soul part. It is a powerful technique that
can take years off of traditional Western counseling.
---
---
Andrea Lehr

The Healing Canvas
9945 Shoup Avenue
Chatsworth  CA  91311
818 585-1469
thehealingcanvas@yahoo.com
Energy and Spirit work
for People and Animals
Reiki and Shamanic healing sessions
Healing Circles
Hospice and Transition Support
Shamanic Divination
Home and Environmental Clearing
Healing with Stones
Intuitive art work, sacred totem and spirit sticks
Usui/Tibetan Reiki Master Teacher certified through the International
Center for Reiki Training
Shamanic training through the Foundation of Shamanic Studies
On my path as a Reiki Master Teacher and practicing Shaman, I am honored
to experience and appreciate the miracles that are manifested in the
natural beauty and healing gifts found in our world. My healing work is
an integrated approach, intuitively using sound, vision, natural
elements combined with the energy work of Reiki and the spirit work of
Shamanism.
---

Melinda Abeles

Flaming Heart
Box 432
Midpines, CA 95345
209-966-8395
bheart-melinda@sti.net
www.oneflamingheart.com

Greetings.  I am a Shamanic Practitioner in the Sierras of California.
There is quiet and peace…  respite from the bussling world.   I teach
Shamanic  Journeying and more advanced techniques as requested.   I
offer Shamanic Healing-  Soul Retrieval,  Extraction,  Power Animal
Retrieval and others with the Helping Spirit's  guidance.   I create
custom programs for my client's needs.
---
Maria Yraceburu

FollowingAncestors EarthWisdom
595 Grand Ave. #102-512
San Marcos CA 92078
760-445-6266

maria@followingancestors.net
www.followingancestors.net

Maria Naakai Ts'ilsoose Yraceburu…
is an author and ceremonialist of the traditional Snake Medicine – Tlish
Diyan – lineage of the Quero Apache. She heads FollowingAncestors
EarthWisdom, and is responsible for the continuance of the sacred
knowledge that has been passed down from one generation to the next. She
was trained by her grandfather, Ten Bears, in traditional earth
philosophy, spirituality, healing and discipline which project
responsible co-creation and life affirmation. Maria authored
Legends & Prophecies of the Quero Apache (Bear & Co., 2002) and
Prayers & Meditations of the Quero Apache (Bear & Co.,
2004), as a sharing of this sacred prophecy fulfillment with the world.
She is finishing her third book, Wheel of Life: Mapping Personal
and Planetary Evolution (2007).
Available for lectures, workshops, ceremonies, and private
consultations.
---
Cindy Lindsay, Ph.D.
1156 Arcadia Ave. #6
Arcadia , CA  91007
email: shaman@loop.com

PERSONAL SHAMANIC HEALING AND
INSTRUCTION
Cindy specializes in distance and in person
shamanic healing. Her list of services includes: energy cleansing and balancing,
extraction, soul retrieval and ceremonial healing. She offers classes and lectures
in luminous healing, shaman's alter, medicine wheel, shape shifting for healing and other
related topics.
Cindy has studied with various Native teachers for over
15 years and has been given the rights of passage in the Inkan traditions of South
America.  She is the author of an electronic book "Beyond Survival"
which chronicles her study and application of Native healing techniques for survivors of
childhood abuse.

ORGANIZATIONAL ENERGETIC  HEALING/CONSULTATION
Cindy is also an organizational consultant and
Associate Professor of Organizational Psychology. Through combining her business knowledge
and her shamanic training she offers healing and energetic transformation to
organizations. Cindy has published numerous articles in such journals as the
Journal
of Managerial Issues and Journal of Organization Change Management,. She is
dedicated to the enhancement of the whole person within the organization and a mind/ body/
spirit approach to change which draws from ancient knowledge and modern research and
practice.
---
Rev. Dr. Liana L. Carbón

Institute of Shamanic Wisdom, Inc.
1326 H Street, Suite 3,
Bakersfield CA
The Institute of Shamanic Wisdom, Inc., (ISW) offers training programs, healing services, journeys and retreats, spiritual coaching, and resources that help you and/or your organization achieve success, harmony and balance at the highest level.
Dr. Liana Carbón founded the Institute to provide opportunities for transformation and healing through cross-cultural shamanism and other earth-honoring wisdom and ceremonial practices.
While our practices are cross-cultural—as we aim to honor, protect and support the medicine people of all indigenous cultures—the Institute is also specifically dedicated to teaching the mythic reality of the First Nations culture.
We are a non-profit 501(c)(3) organization located in Bakersfield, CA, supported by a Board of Advisors, which includes experts in a variety of shamanic and other energy medicine cultures.
---
High Touch Healing Arts

Irma Kaye Sawyer
16787 Beach Blvd, #334
Huntington Beach, CA  92647

www.irmaksawyer.com
info@irmaksawyer.com
(714) 271-0052
Welcome to High Touch Healing Arts and Bright
Star Essences & Oils!

Irma Kaye Sawyer has been a
Holistic Healing Practitioner since 1992
using  the modalities of massage therapy, Reiki energy healing, and
Shamanic
Healing and Counseling.  She is a group leader in the Distant
Healing Network, a volunteer Internet healing service.
Irma is certified in Massage Therapy, Polarity Therapy,
Reiki Healing and Thought Field Therapy. She is a Reiki Master Teacher and has taught in
the United States and abroad. She is certified with the International Association of Reiki
Professionals and is a member of the Foundation of Shamanic Studies.
Shamanic Healing sessions including
Soul
Retrieval, Extraction and Power Animal Retrieval are available, as well as Reiki
healing sessions in person or at a distance.
Healing consultations are available with Therapeutic
Grade Essential Oils and custom blended flower essence remedies. Free information sent per
your request.
|Product information|
|Article on Flower Essences|
Realize the Bright Star that you are.
I welcome your inquiry.
---
Terry Mc CLain Kite
The Cosmic Corner
10965 Fruitland Dr. # 210
Studio City CA
91604
818 506-3079
My healing work is focused around your
soulpath in this lifetime. I am a gifted lightworker, working through
spirit and light to provide you healing, clarity, hope, and empowerment.
My gifts are clairvoyance, mediumship, hands on healing, and distance
healing. My gifts of vision are accurate and uplifting. We are not limited
with our work in spirit, so whatever issues, questions, problems or
concerns you may have, my soul work can help to bring them to light. I can
assist you with career matters, emotional issues, soul mates, depression,
or spiritual guidance. I can help you with spiritual closure, belief in
life after death, and check your aura and energy body for cleansing. You
do not have to be in doubt or confusion. You can step back into your power
and your rightful place as a child of God. Light and Love to you, Terry
Kite.
Check my web-site for a free newsletter.
---

 Sophia K. Mubarak, Ph.D.

Serpentine Shadows: Healing Center
SophiaMubarak2001@yahoo.com

I have deep concern for the health of our
people, planet, animals, plants, water, air
our habitat.  Mother Earth.  I believe our greatest sickness is soul loss and a
dissociated consciousness of our relationship
to Mother Earth and all our relations.  Thru the wisdom of the Elders/Ancestors and the
voices of Indigenous shamans/healers/teachers
and seers, we can bridge to the worldviews, consciousness of our own roots, and reconnect.  Shamanic counseling
and healing
are techniques and practices for one on one and group sessions.  I have transcultural
competency and spirit guides and allies
who aid in the healing circles.
My practice is diverse and I use images
and chants, drumming, candles, and
integrate many different spiritual systems as are most suitable for each individual.
Spirit guides the sessions and we co-create
a healing experience.
---
Kristena West M.A.
www.kristenawest.com
PO Box 2276
Santa Barbara, CA 93120
kristena@kristenawest.com

Kristena West Studios for
Women and Men offers; shamanic healing-power animal, soul retrieval and
other modalities. Basic and advanced shamanic training in journeywork,
healing, and shamanic arts. Classes using techniques of inner soul work,
shamanism and creative arts focused into the areas of: right livelihood,
health, relationships and sexuality, addictions and wounds, creativity,
and spirituality. Shamanic Dream Consulting; classes and phone
consultation.
Kristena West is a highly trained shamanic practitioner and a right
livelihood consultant. She has a degree in transformative arts and
consciousness.
---
Maggie Wahls

Walker on the Net
1991 Willow Dr
Los Osos CA  93402
805-550-6993
magnoliaz@usa.net
www.shaman.bravehost.com
Shaman Apprenticeship
I offer this introductory course to all of you who have felt the "calling".
There are many  of you who have experienced strange physical or spiritual
manifestations that seem to be without cause. Perhaps you are being called
to Shamanism. When we do not answer such a "call", the "rift" or tear we
experience standing between this reality and the others may cause physical
maladies or mental discordances presenting as heart arrhythmias or
palpitations, dizziness, depression, disorientation, twitching or buzzing
nerves, chronic neck or shoulder pain. You did not know where to turn to
find the teaching and guidance you need to help you through the "rift" and
onto the path of Shamanism where you are being called. I bring you knowledge
here for knowledge is power. I also offer you guidance and will walk beside
you in your journey as far as I am able. Much of the journey must be done
alone but I will help you find the answers that are yours.
Since I accepted my calling 15 years ago, many new truths have been given to
me. Many that I could not tell you, for you would not accept them. But as
you apprentice and progress in Shamanism, you too will be given these very
same truths as have been given to Shamans for thousands of years. These
truths are not written down, for those that need to know them must learn
them in Shamanic ways. And those that would only wish to read them, are not
ready to know them.
By taking the first step with this course, many things will be made clear to
you. The possible physical, mental and spiritual havoc of not answering the
"call" will subside during the study of this course if this is the cause.
And the choice to proceed is permanent. You cannot go back. But you can walk
this path. I will help light the way for you.
This is offered as the old spirit schools operated. There are 12 lessons
with exercises to develop your skills. Over 225 pages of knowledge, one
lesson sent to you each week by email. There is a forum or message board to
communicate directly with me and other students. There is a certificate of
completion, a special gift sent by mail to you from me, and an opportunity
to continue your apprenticeship may be offered to you based upon your own
calling as determined through communications in the forum.
To sign up just visit the website.
---
Maitri Amin
Integral Waves Shamanic Healing
Stockton Street
San Francisco, CA 94108
(415) 445-8977
mayahealer@yahoo.com

I integrate Native American Shamanism,
Buddhist meditation and Sufi spiritual practices with hypnotherapy,
rebirthing, shamanic journeys and ecstatic breathwork to offer you a
profoundly unique healing experience.
I can assist you in healing:
* painful co-dependent relationships
* physical, emotional and sexual abuse
* drug, sex, and food addictions
* anxiety, fear, anger and depression
* painful relationships
* sexual dysfunction
* low self-esteem and body image
* physical pain
* traumatic past lives, core energy center blockages
* birth trauma, soul loss/detachment, & death issues
* spiritual emergencies, & kundalini experiences
With this transpersonal shamanic approach you are empowered to find your
true self within. A tenderness awakens inside, as you open up to your real
authentic self. Self-confidence, joy, and knowing of your true path emerge,
as you begin to develop Metta and Karuna- unconditional loving kindness and
compassion for yourself and others.
With a Masters in counseling, I able to work with individuals and couples
offering a unique transpersonal model of healing and growth to help deepen
the relationship with oneself, loved ones and family. If you are interested
in this transformational approach, please call me for an appointment. I am
located in the beautiful city of San Francisco, California and offer private
individual and group sessions as well as phone consultation. Please call me
today to begin your path towards wholeness.
"The work I have done with Maitri has made a profound change in my
personal and spiritual life. I have a much clearer understanding of myself,
my power and what it means to be fully alive."
— T.W.,  San Francisco, California
---
Marza Millar
Herbalist, CMT, Hypnotherpist

Ancient Visions
P.O. Box 121
Nevada City CA 95959
530 265 7988
vision@foothill.net 
www.ancientvisions.com 
Shamanic Practitioner –
Classes, Visions Quests, Soul Retrieval, Destiny Retrieval, Extractions,
Medicine Circle Teaching, Shamanic Journey, Shamanic Healing.
Vibrational Medicine, Flower Essences. Shaman Tools for sale.
---
Steve Lafferty
POB 113
Millville CA 96062
(530) 472-1060
Steve@Healing-Arts.info


www.healing-arts.info 
Learn about the agreements and contracts that we have made
with ourselves that no longer serve us.  Look honestly into the
beliefs, that we all have, that cause us pain.  Once recognized
follow the path of the stories behind these beliefs that lead us to the
inevitable conclusion of self-judgment and prosecution.
By following the teachings of the Toltecs we learn how to transform our
lives from living in hell to a beautiful life of living in heaven here on
earth.  By living our lives in awareness, we are given the gift of
truly having free will.  This gift was given to us at birth but taken
away by the stories of society and the world.
Learn the ancient ways of reclaiming our divinity and living our lives in
Love, Joy and full communion with God (or whatever name you wish to use).
This can be accomplished through the Toltec work or through Theta Healing.
---

Frances M. Vasquez
Medicine Woman / Native Therapy
Holistic Health Center of Light
66070 Pierson Blvd., Unit B
Desert Hot Springs CA 92240
760-251-2233

As a Shamanic Practitioner, Frances specializes in Native American, Latin
American, Eastern, and Yoruban traditions of Earth Medicine, Native
Therapy, and Holistic Healing. She performs spiritual cleansings on
individuals, personal objects, homes, hotels, resorts, and spas. She also
creates special blends of spiritual incenses, bath salts, body washes,
custom sachets, and medicine bundles.
As a Psychic Medium, Frances is clairvoyant, clairaudient, and
clairsentient. She gives individual and group readings of Spirit
Communication from loved ones, pets, angels, higher self, and spirit
guides. She also gives past, present, and future readings with or without
the use of divination tools. Some of her divination methods include palm
reading, psychometry, scrying, and tarot. She volunteers her psychic
abilities in assisting law enforcement agencies and other investigative
organizations to help locate missing adults and abducted children.
As a Teacher, Minister, and Spiritual Counselor, Frances has a devoted
love of learning, writing and sharing spiritual knowledge with others.
Some areas of her academic experience includes: Communication,
Metaphysics, Philosophy, Psychology, Sociology, and World Religion. She
strives to guide people in achieving Self-Empowerment and thus
Self-Mastery in developing: higher consciousness, intuition, psychic
abilities, tuning into Higher Self, and working with Light through a
variety of ongoing Metaphysical Workshops, Guided Meditation Classes, and
Reiki Circles of Light.
---

Laurie Seaman
Shamanic Healing Arts Center – San Diego Circle
3824 Ray Street
San Diego, CA 92104
858-270-7290
laurie@sandiegocircle.com
www.sandiegocircle.com

I am a shamanic healer and a channel,
specializing in helping clients release dark blocks and patterns.  I am
often called by Spirit to help people release deep energy blockages,
negative spirit energies, ghosts, and trauma.  I am also honored to
specialize in helping women and men release sexual trauma and imbalance from
their energetic and spiritual Selves.  I assist clients in learning to
balance their male and female energies through a channeled modality similar
to Tantric/kundalini meditation.
I help clients re-balance their Spiritual Selves, open up their channels to
hear God/Spirit, and release patterns and energies that no longer serve
their Highest Good.  I often channel messages to clients from their Guides,
if they are not yet hearing their Guides for themselves.  I only channel
messages from Guides – Angels and spirit helpers of God that intend the
Highest Good for myself and my client.
My work is directed by my Guides/Angels and those of my client.  I am an
instrument in the work.  I channel each session specifically for the client
presenting.  I do both in-person and long-distance sessions for people
around the world.  As of now, May 2003, a session with me ranges from $125
to $175.
Read about me at
www.sandiegocircle.com/laurieseaman.html
Read about my life journey at
www.sandiegocircle.com/articles/lauriejourney.html.
Read about the San Diego Circle Shamanic Healing Arts Center at
www.sandiegocircle.com.
---

Angela Bear heart
Rapalyea
501 E. Gravers Lane
Wyndmoor PA 19038-8410
215-407-7051
tiwa.speaker@verizon.net

http://mysite.verizon.net/angela.rapalyea
 I am a shamanic
practitioner who facilitates Soul Retrievals, Power Animal Retrievals,
Extractions, House Blessings, Peace Shrine Installations, Semi-Precious
Stone healings, Reiki Energy Healing (teaching all levels), Past-Life
Regressions.  See my website for a partial list of my teachers.
---

Karen L. Dugan, LPN

660 Beinhower Rd.
Etters,  Pa. 17319
717 938-8253s
ladyhawk@ptd.net
Karen believes that sacred knowing is in all of us. It connects us with
Mother earth and a friendly universe that is aware of us being aware of
it. A nurse of thirty years, Karen works with a Hospice organization in
Harrisburg, Pa.
With a bright spirit and a positive energy, Karen can help you connect
with guardian spirits, and power animals waiting to get to know you.
Offering Soul retrieval, rune readings, a monthly drum circle, and
workshops to teach you, Karen will help you learn to "tend" to yourself
and the earth.
---
O.K.,SO WHAT'S IT ALL ABOUT?  SHAMANISM…
The Way of the Shaman; A spirit Person, a Medicine Person; One who deals between
the physical world and the Spirit World on behalf of his client; one who journeys from
ordinary reality (the physical world) to non-ordinary reality (the Spirit World) for the
welfare of the client, of the community.
SHAMANISM IS NOT NEW AGE STUFF.Many of
the techniques have been researched back 40,000 years by the Foundation for Shamanic
Studies. Ancient peoples believed that Spirit was important. After all, without Spirit,
you're roadkill.  Ancient peoples, and many metaphysicians throughout history,
believed that for change to occur in the physical world it must first occur in the Spirit
World, or at least for it to become permanent, in the physical world, it must be effected
in the Spirit World as well. Thus a person suffering from some disorder, dysfunction might
employ the services of a Spirit doctor AND a body doctor (often one and the same person).
Today our culture is beginning to remember that it may be prudent to address dysfunction's
in our lives not only in body, but also in Spirit.
Remember that THE SHAMANIC PRACTITIONER'S WORK IS SOLEY WITHIN
THE REALM OF SPIRIT, and that no effects, no changes, in the physical world are
guaranteed, or implied, whatsoever. Very clearly Shamanic work is not in conflict with
current traditions of medicine, whether physiological or psychological. Our
Shamanic Practitioner work is offered only in support of traditional health care.
Remember too that SHAMANIC WORK IS NOT IN CONFLICT WITH ANY CURRENT
RELIGIOUS/SPIRITUAL TRADITIONS. The work of the Practitioner is equally appropriate to
the Catholic, Jew, Hindu, Muslim, or Atheist, etc. The Practitioner travels in Spirit
crying out for help on behalf of the client. Spirit gives that help in whatever way, form,
identity, relationship that may be available, but always in some way unique to the memory
Soul/consciousness of that individual client.
Shamanic HEALING WORK IS UNIQUE in that it can directly access Soul. Soul
transcends time and place and carries living memories of all events and our response to
those events: success, celebration, good times, as well as trauma.
Frequently a current dysfunction, whether physical, emotional, or Spiritual, has its
primary cause in residual trauma of the past: childhood, birth, other long ago lives. That
trauma cries out for our attention, for healing, love, forgiveness, nurturing, for
resolution. When ignored for too long that trauma, seeking our attention, often manifests
itself in disease, illness, or distress.
Today we most often treat our symptoms (and that's a real good thing to do), but miss
the core, causal issues. Often a healing of symptoms "in the now", however
wonderfully successful, may only further subvert primal, causal issues. Than at some
future time those simmering residual trauma issues, again, still crying for our attention,
manifest once more in disease, illness, or distress, often more serious, more intense than
before. Thus goes the old saying "things get worse until you pay attention to
them".
Purposely, Spirit Work, SHAMANIC HEALING, CAN DIRECTLY ACCESS SOUL, to address
residual trauma, help resolve issues, bring healing, and restore health, energy, power and
focus to our lives. The Shamanic Practitioner's work is Pro-Active, Results Orientated. We
deserve to be healthy, happy, prosperous, and open to all Blessings.
As a Shamanic Practitioner, Joseph has been working professionally since 1992. Also,
Joseph is a registered Architect (known for solar energy work) and registered Landscape
Architect, and Program Chair for the Architectural Engineering Technology Associate Degree
program at Penn State, currently teaching at the Worthington Scranton Campus, Dunmore PA.
For a free descriptive handout of Shamanic services and a calendar of current events,
please telephone 570.454.6491 or drop us a note at: Joseph J. Burinsky, AIA, POB 512,
Hazleton, PA 18201.
---
Alexandra Murphy
1057 Neshaminy  Valley Drive
Bensalem PA 19020
(215) 407-2374
ahmran@aol.com
http://members.aol.com/_ht_a/thedreamsong/iht.htm
-Integrated Healing Sessions-
A gentle, non-intrusive, yet amazingly powerful and effective healing for
body, mind and spirit. Alexandra combines the following healing modalities
in sessions lasting from one to two hours.
Reiki Energy Medicine
Jin Shin Acupressure
Nurturing Massage
Shamanic Healing
What is Reiki Energy Medicine?
Reiki is a Japanese word meaning universal life force, the energy that
enlivens all beings. The practice of Reiki healing is a method for
connecting this universal life energy with the body's own powers of
healing.   Alexandra places her hands either gently upon or
slightly above the client's body, allowing the healing energy to flow
through her to the area in need of healing.   The client
experiences this as soothing warmth, deep relaxation, perhaps a pleasant
tingling sensation and feeling of lightness and relief from pain.
What is Jin Shin Acupressure?
This powerful healing technique from the East works with the energy
meridians of our bodies. It is similar to acupuncture, but instead of
needles, gentle pressure is applied to key points on the body with the
fingertips. Energy blockages are cleared, allowing our bio-energy and our
blood supply to flow freely. This allows us to experience good health and
freedom from pain. What is nurturing massage? A light, extremely relaxing
and soothing massage of the back and neck during which Alexandra identifies
and treats areas in need of muscular or energetic release.
What is Nurturing Massage?
A light, extremely relaxing and soothing massage of the back and neck during
which Alexandra identifies and treats areas in need of muscular or energetic
release. Massage aids in eliminating toxins from the body and calming the
mind.
What is shamanic healing?
Shamanism is an ancient way of obtaining knowledge and healing from the
world of spirit. Shamanic healing deals with the spiritual aspect of
emotional and physical illness, using intuitive awareness and working with
spirit guides. We are remembering our ancestors' wisdom, that for change to
become permanent in the physical world, it must be effected in the spirit,
in our souls, as well. Alexandra employs shamanic techniques of divination,
soul retrieval and extraction of negative energies in her healing work. For
more information on shamanism and shamanic healing, please see Alexandra's
husband Jim's wonderful website, Heart's Home .
Beneficial effects:
Deep relaxation.
Stress reduction.
Relief from emotional or physical pain.
Emotional energy, a chemical neurological reaction, can be
stored in our bodies, resulting in chronic pain or emotional or bodily
dysfunction. These techniques of energy balancing and unblocking can be very
powerful adjuncts to traditional medicine and therapy to relieve symptoms
and result in truly long-term healing.
Healing on mental and spiritual issues.
Promotion of recovery from injury or illness
Effective in helping treat any malady, working along with other therapeutic
techniques to relieve side effects and promote recovery.
Fee:
$40/hour (USD) Special discounts are available.
Classes also held on Reiki I through Master, Primal Reiki, Shamanism,
Couple Massage & future classes will be available for herbology and EFT.
---
Adhi Two Owls


School for Advanced Energy Sciences & Healing
61. E. Ashland Street
Doylestown, Pa 18901
phone: 267.884.4252
email: adhzen@msn.com
Website:
www.angelfire.com/art2/moonien

Traditionally trained
Shaman and healer offering Healing sessions, ceremonies, rituals for
those seeking to understand their human & spiritual potential.
Healing Sessions are $150.00 and can cover a range of healings from Soul
retrieval to clearing ancestral patterns.
Reciprocity for Rituals and Ceremonies is done by the nature of the work
to be preformed. There is traditionally no fee for doing rituals &
Ceremonies yet, there are materials and offerings that must be done for
the ceremony or ritual to be affective- these factors determine the
fees.
---
    Edward Rice
Foundation for Multidimensional Studies
132 Romero St. #19
Santa Fe New Mexico 87501
505-989-4131
Just beyond the surface of our normal
conscious lives we are multidimensional beings, functioning outside of time
and space.  We can access and communicate with any of the various parts
of Self to assist us in transformation and spiritual growth.  For more
than 20 years Edward Rice has been guiding clients through non-ordinary
reality, ultimate vantage point for change.  We are here to learn how
to consciously create our lives.  We can do this by examining our
emotional issues and changing the hidden core beliefs that generate them.
By opening to our multidimensionality we can align to our Soul/Spirit and
meet our greatest potential. Working in multi-realities is the shamanic
approach to healing our lives.
Edward has a private practice in Santa Fe, New Mexico and travels throughout
the U.S., U.K. and Canada conducting his Journey Into Self workshops, giving
private sessions and teaching his unique methods.  He also works long
range via phone sessions.
---
No listings at
this time.
---
Prudence B. Kestner
P.O. Box 385
Jefferson, MD 21755
(301)834-5340
E mail: ioptpbk@aol.com
Pru Kestner is a Harner Method Certified
Shamanic Counselor trained through the Foundation for Shamanic
Studies. The work that she does for a client includes divinations, Psychopomps
(work with the spirits of the dead), healing extractions and soul
and body part retrievals. Pru practices Shamanic Counseling in
person and with distance work. Over the period of several therapy sessions with a client,
the client is taught how to do the "Shamanic Journey" for him/herself. In
teaching these basic Shamanic healing skills to the client Pru accomplishes her goal in
the healing process, which is to give the client the skills that will allow them to move
on independently on their path towards healing.
---
Dory Cote

The Center for Earth Light Healing
4 Goldenrod Place
Brunswick, Maine  04011
207-841-1215
dory@dorycote.com
www.earthlighthealing.com
Dory
Cote is a Shamanic Practitioner
with more than a decade of experience. Her clients come from all walks
of life and have found Dory to be adaptable to all spiritual and
cultural backgrounds. 
Dory
performs all the usual shamanic healings and is also known for her gifts
in: 
o


Shamanic work w/ Children and Youth

o


Soul Retrieval

o


Shamanic Extraction

o


Communicating with Deceased Loved Ones

o


Creating Ceremony for any occasion

o


Shamanic work w/animals

o


House/Land/Building Clearings

o


Divination for Life Purpose or Change in Direction

Dory has been teaching shamanism for many years and has led a
One-Year Shamanic Apprenticeship Program each year for the past 7
years. Additionally, she has taught Trance Dancing, Shamanic Art,
Weather Shamanism, Healing in the Dark (Winter Solstice), and has led
numerous ceremonies, rituals, vision quests and shamanic retreats.  She
is well-known for a shamanic retreat she leads each summer at Borestone
Mountain Sanctuary in the North Woods of Maine.
In 2012 & 2013 she is co-leading a Two-Year Advanced Shamanic
Initiations Program with Barbara Bloecher, a colleague from
Louisville, KY. The program will be taught in both Maine and Kentucky.
Currently these programs are full, but inquire re future years.
Dory's training includes completion of the Foundation for Shamanic
Studies' two-week intensive, the Three-Year Program in Advanced Shamanic
Healing & Initiations, as well as numerous other Foundation workshops.
She has completed a Two-Year Teacher Training with Sandra Ingerman, and
has studied with many other shamans including Hank Wesselman, Tom Cowan,
Ailo Gaup, Claude Poncelet, Nan Moss, and David Corbin.   Currently Dory
is participating in a Four-Year Practicum in Weather Shamanism with Nan
& David.
---
 Adam Kane

Shaman's Dawn
South Street
Eatontown  NJ  07724
732-389-4859
shamansdawn@verizon.net

www.shamansdawn.com
Shaman's Dawn is a private
practice operated by Adam Kane in central New Jersey that offers
shamanic counseling and healing techniques to its clients. Shaman's
Dawn is also dedicated to creating a spiritual community for shamanic
practitioners and those guided on similar spiritual paths.
Adam's primary goal is to facilitate the physical, mental, emotional,
and spiritual health of people in need by working in a spiritual
partnership with them. Through this partnership we can work together in
establishing tools and techniques for healing and healthier living. This
is done by working with your personal connection to Spirit and enlisting
the aid of my spirit guides and the guides of my client.
Adam also strives to establish a sense of community through drumming
circles, networking between practitioners, and community ceremonies. The
empowerment of others by teaching techniques, theories, and philosophies
during workshops, classes, and retreats is also a large part of Shaman's
Dawn.
Adam practices core shamanism and Egyptian shamanism. Adam uses a
combination of the following tools and techniques to restore balance and
facilitate healing on all levels:
 Shamanic
Counseling
Extraction Healing
Power Animal Retrieval
Soul Retrieval
Life Path Divination
Gemstone Therapy
Relaxation Techniques
Energy Field Purification
Herbalism

---

Rosemarie Nadelen, R.N.
303B Washington Street
Boonton NJ 07005
Email: rnadelen@nac.net
Phone: (973)316-9048, (888)291-5497 PIN3491


Rosemarie Nadelen is a
Registered Nurse,
who uses Shamanic Practices, dialogue and Energy Work
with essential Oils in her practice.
Rosemarie has trained in a number of energy work
modalities including Reiki, est, "Joshua
Energy Therapy",and "Young Living Essential
Oils". She has received extensive training over the past 12 years in
advanced practices of core shamanism, including extraction
healing and soul retrieval.
Rosemarie describes herself as having
medical
intuitive abilities. When she works hands-on with people she can often
"see" symbolically what is behind the manifestation of the physical conditions
and through dialogue and energy work the symptoms often disappear.
She works hand-on and at a
distance
using telephone and computer dialogue. Rosemarie  reports success in relieving
headaches via phone and by using essential oils on herself as she dialogues with people,
sometimes using guided meditation and breathwork.
---
Elaine Egidio
Dancing Winds Therapy
83 West Highland Ave.
Atlantic Highlands, NJ 07716
(732) 291-0379 
Elaine is a Shamanic Practitioner
studying Core and Celtic Shamanism.  She is also a Dance Movement
Therapist and Licensed Professional Counselor.  She believes very strongly
in the integration of body, mind and spirit.  She performs Shamanic
healings, extractions, soul retrieval and power animal retrieval.  This
work can be done in person or long distance.

---
Jane S. Webster, PHD
Spiritual Directions NC
2906 Ridge Rd NW
Wilson  NC 27896
252-292-0818
jwebster@barton.edu

www.spiritualdirectionsnc.com
Jane S. Webster, PhD, is a
healer and wise woman with a lifetime of spiritual experience and
education.  After years as a critical care nurse and as a missionary in
South America, she earned degrees in Theology and Religious Studies and
now serves on the faculty at Barton College, NC. She is a member of the
American Association of Religion and Spiritual Directors International.
She is a published author, accomplished public speaker, and world
traveler. Bringing her medical and religious background together, she
offers a wide range of healing modalities tailored to meet each
individual.
Spiritual Directions NC offers services and training in shamanic
healing, spiritual direction, guided meditation, yoga instruction,
chakra balancing, body analysis and alignment, Feng Shui, space
clearing, house blessings, and tarot readings.  Jane Webster understands
the challenges that people face in a religiously diverse world, and
brings traditional knowledge, a seeking mind, and a compassionate heart
to her practice. Visit Jane's site at

www.spiritualdirectionsnc.com , for more detailed information.
---
"Seen symbolically, our life
crisis tell us that we need to break free of beliefs that no
longer serve our personal development. These points at which we must choose to change
or to stagnate are our greatest challenges. Every new crossroads means we enter into a
new cycle of change…"
Caroline Myss
Anatomy of the Spirit


Ancient
Pathways
Shamanic Healing and Ceremony in the Andean Tradition

Asa Huggett

Graduate of Alberto Villoldo's
Healing the Light Body
initiated in the Andes by Inka Elders
Swannanoa, NC
828-686-1415
AsaHuggett@aol.com
www.ancientpathwaysguide.com 
Are you ready to take a leap of faith, to confront the abyss, to shed, all at once the
baggage that keeps you captive in your past, to allow who you were to die, to step fully
into the present and to do it as an act of personal power and an act of Self love, to free
yourself to engage with the divine energy of your becoming?

"…if we haven't chosen consciously as a person of power, then we will choose
unconsciously as a powerless person." Alberto Villoldo

If you are at a Crossroads in your life and find yourself stuck in a rut, lost in
confusion or trapped in chaos, but knowing that you cannot and will not go back, I invite
you to participate in the healing that is waiting for you. The only requirements are the
willingness to change and the courage to begin.

I offer to you my services as guide for your journey, to go with you in your
exploration and to assist you in the adventure of uncovering your authentic Self.

Luminous Healing
– It is believed that every experience, every emotion, and
every thought creates an energetic imprint in our luminous body. These are the blueprints
that hold the key to our healing.

Illumination

– This shamanic process allows
us to access the energetic blueprint  through the chakra system to release the
imprints of our wounds for transformation and healing. This releases the energy that has
been bound up in our past, making it available to us in the present.
– In some instances the
energy of a wound may become so concentrated that it can cause physical pain, although it
does not necessarily create any identifiable physical changes.

– It is also possible
for heavy energy to be imposed on someone, frequently as a child, when they had
insufficient power to protect themselves from a dominating adult. The child carries this
energy as they grow up causing them to perceive the world and all of their experiences
through a filter that does not belong to them. In order for them to perceive and live
their own life with clarity and intent, this filter must be removed.

– Soul loss occurs
during times of crisis or trauma, such as illness, abuse, war, surgery and accidents. It
is a survival technique where the part of us that is unable to cope with the traumatic
event leaves and becomes unavailable to us, much the way a child witnessing an argument
between the parents will go and hide in a closet. Unfortunately this departure leaves us
with a wound, frequently felt as an emptiness, a loss, and this energetic part of us is no
longer available to us in the present. It is stuck, lost or hiding in the past, in the
wound, buried in the unconscious. It is the task of the practitioner to engage in the
ancient art of shamanic journeying, traveling into the domain of the shadow and recovering
the lost part of the essential self on behalf of the client, healing the wound and
bringing the energy back into the present so that it is again available to the client. In
the Andean tradition this technique is known as the 4 Chambered Soul Retrieval.

The final task in a soul retrieval is to ask for a power animal who will assist the
client in their transition from their old way of being, to grow into who they are
becoming.
It is the responsibility of the client to hold the intention and provide the financial
investment. Your investment is a reflection of your willingness to honor this work and is
in direct relationship with your willingness to honor your own healing. 
Long distance sessions are also available in most situations. This is
possible because I am working with the energetic body rather than the physical body,
therefore your physical body need not be present in order to do a session. It is possible,
with your permission, to call in your energetic body and do a healing session even if your
physical body is somewhere else. I do require a phone consultation prior to doing a long
distance session. The investment is the same as an in person session.
Every day, every person, every event, every experience is my teacher. The first person
who guided me on this path was Ed McGaa, Oglala Sioux author and teacher. My
teachers in the Andean tradition include Alberto Villoldo, Jose Luis
Herrera, don Manuel Quispe, don Martin Pinedo and others. I have also
traveled to the mountains of Peru to participate in ceremonies and undergo the
rites of initiation with the medicine people of the Q'ero, descendents of the
Inka.
---
Susan J. McClellan

3 Burnett Drive
Wilmington DE 19810
302 478 6844
E-mail
Mydreamsong@aol.com
www.ShamanSong.com
Susan J. McClellan is a
graduate of the Foundation for Shamanic Studies Three Year program
for Advanced Shamanism and Shamanic Healing with Dr. Michael Harner and
Sandra Ingerman.;  a Reiki Master,  practitioner of
Multidimensional Cellular Healing, a Hypnotherapist and is an initiate
of the Zen Pacemaker Order, co-founded by Bernie Glassman.
Susan has studied Tibetan and Celtic Shamanism for many years with
international teachers Tom Cowan & Larry Peters. 
Susan has a small shamanic
consulting practice in Wilmington, DE for the last nine years.  As
a facilitator & teacher Susan holds gatherings and teachings in Core
& Celtic Shamanism;  Medicine for the Earth  developed by
Sandra Ingerman:  
Specialized women's circles
and Council Practice are ongoing.
If
not now, when?
---
Sorry, no practitioner
listings at this time.
---
Julie Soquet, MA, MIM
Windhorse Consulting
2318 Richmond Road
Hinesburg, VT 05461
(802) 482-5251
Email:
jsoq@together.net 

Windhorse Consulting healing practice
includes
work with both animal friends and with those of us in the people realm.
Sessions can include soul retrievals, extractions, divinations,
connection with those who have passed on, psychopomp work with
spirits who need help moving on, and shamanic counseling. For animal
friends, behaviorial, emotional and dying issues can be addressed, using
shamanic healing techniques. The animal healing is always done long
distance, and the people healing may be long distance, or in person.
My training has been with Michael Harner (graduate of the 3 year Harner
program in Shamanic Healing and Methodology), Sandra Ingerman and Penelope
Smith. In addition, my experience includes an apprenticeship with a
Malaysian healer in Borneo and study with Mayan healers in Belize. I am also
a long term student and practitioner of the Tibetan tradition of Shambhala,
Sacred Path of the Warrior.
---
Sherry Stamback
Spellbinding
295 Main Street
Chester VT 05143
802-875-3267
spellbindingsherry@yahoo.com
www.spellbindingsherry.clicksitebuilder.com 
Trusting Spirit to offer insight
regarding a clients path, Sherry uses the tools of henna and tarot to unlock
doors of gentle and compassionate understanding. It is through recognition that
any of us learn what obstacles we place before ourselves. When henna is applied
to the skin in the intuitive manner Sherry offer, universal symbols reveal the
lessons spirit requires for Opening to a deeper level of Awareness, thereby
facilitating a greater ability to heal. The use of henna dates back several
thousand years in Eastern Culture. Sherry offers it's oracle as a means of
celebrating life's unfolding, frequently utilized for any rite of passage, from
pregnancy to mourning, and every moment in between.
Natural henna is said to cool the body's temperature when worn upon the palm. It
also offers the seemingly magickal quality of grounding and protecting the
wearer in both, the wakeful world and that of a clarified dream state. for those
who suffer night terrors, henna offers it's protection as well as serving as an
avenue to safety.
Every clients henna is unique, for it's form is truly emitted by the heart of
the wearer in conjunction with Spirit. While most designs on the palm will stay
visible for a few weeks, it is often relative to the amount of time the wearer
takes to fully grasp the lessons offered.
While henna readings usually reveal the present moment of the client, tarot
expands to inclusively observe how past and future circumsatance influence the
present. Hopes and fears, as well as the perspective of the querent's community
are also given a clarification to offer a more clear perspective. Henna and
tarot readings are purely Spirit guided. For many it is through verbal
affirmation, or simply seeing visual cues, that the paths to unerstanding
unfold.
---
Naomi Mattana
43 Hayfield Lane
Greer SC 29650
864-801-1157
info@ancientsuncults.com
www.ancientsuncults.com 
Spiritual Tours in the Pyrenees, France. Relax and unwind at
your stylish accommodation in the beautiful Languedoc region at the foot of the
French Pyrenees. From our base we will tour the temples of the Cathars, Sacred
Sites and the healing  mineral baths. Each morning and every night there
will be group ceremoinies and lectures, helping us to feel the energies of these
sacred sites. Topics lectured on  include: Ancient Civilizations, Sacred
Geometry, Symbolism, Soul Awareness, Meditation, Color Therapy, Kundalini and
more… Book Now for the Autumn Equinox tour. See website for details.
---
 Eva Rosenn, PhD

45 Depot Road
Leverett  MA  01054
413-549-6672
eva@BearShaman.com
www.BearShaman.com

Eva's calling is to help others achieve their soul's purpose in
life. She offers soul retrieval, energy healing, extraction, guardian
spirit retrieval, space clearing, psychopomp work, journeying, power
objects, and reiki. She is trained in core shamanism and ancient Jewish
shamanic healing, and she has also studied in the Peruvian and Tibetan
shamanic traditions. She has a B.A. in English from Amherst College and
a Ph.D. in comparative literature from Columbia University.

---
Leontine Hartzell
Lotus Healing Arts
122 Chestnut St.
Andover MA 01810
978-475-1268
       
lotushealingarts@yahoo.com
Leontine Hartell is a Trained Shamanic Practitioner, Shamanic
Counselor, Usui and Karun Reiki Master, Magnified Healer, Plant Spirit
Medicine Practitioner, Psychic Channeler, Intuitive Counselor and Ordained
Minister. As a graduate of the Foundation for Shamanic Studies' Three Year
Program in Shamanism, she sees clients for soul retrieval, shamanic and energy
healing work, chakra balancing, life purpose divination and counseling,
crystal healing, and healing of chronic physical and emotional issues. She
also teaches many workshops and training programs on energy healing, soul
retrieval, Reiki and shamanism, art and spirituality and meditation.
Leontine's goal is the healing and empowerment of each client.  Healing
sessions are guided by Leontine's spirit guides and angels, information is
channeled and the proper healing technique for each client is used with spirit
guidance.
---
Illinois 
Sorry, currently no practitioners in this state.
---
I have apprenticed and
pilgrimaged many years in Mexico to receive my knowledge and ability to
listen and help people.  Please call or email me so that we can learn
how I maybe of assistance to you.
---
Charles Lightwalker
The Family of Light Healing Centre
3814 E. 9th Ave
Spokane WA 99202
509-389-7290

charleslightwalker@yahoo.com
www.thefamilyoflight.com


I am a Metis shaman offering an apprentice program to all who truly seek
to improve their lives. I also offering healing, channeling, sound &
color therapy, aromatherapy, massage, medical intuition, reiki,
spiritual healing yoga therapy, and sacred stone healing.
---


Jennifer Sanfilippo
15731  Admiralty Way
Seattle WA 98037
425 742 4021
jennifer@jaguarheal.com

Shaman, shamanic healing, soul retrieval, psychopomp (soul conductor), spirit
extraction (also called exorcism), chakra clearing and balancing, aura repair
and cleansing, totem or spirit animal retrieval and medicine, past life
regression, channel, medium, seer.
---
Rev. Dr. R CrystalWolfe Baker,
D.D.
Eternal Medicine
1320 3rd Street #9
Cheney WA  99004
509-217-2132
509-217-2132
r.crystalwolfe@baker.as

Inside to the outside working, Shamanic
Techniques, Balancing, etc…..
Key Benefits
Grey Owl Clan (1 yr. apprenticeship trained), cross-cultural
Sauk and Fox Tribe training
Ordained with Doctor of Divinity
Culinary Artist
Herbal/Vitamin teachings from the Masters
Referral to Professionals when needed
Workshops & Classes (Local & Travel)/ Correspondence Courses
Independent Design Consultant for Custom Corner
Spiritual Artwork & Crafts
---
---
 Franco Santoro
Astroshamanism
Cluny Hill College
Forres Moray IV36 2RD
Scotland
01309 672289
info@astroshamanism.org
http://www.astroshamanism.org
Astroshamanism is a spiritual system of healing based on the integration of
basic shamanism with experiential astrology and the contemporary application of
western mystery traditions. Franco – shamanic healer, author and member of the
Findhorn Foundation –  offers individual sessions and a wide range of
workshops and training.
---
 Diana Manilova
LifeEvents.org
50/24 Huay Kaew, Suite 1203
Hillside Plaza and Condotel #4
Chiang Mai
Muang. Chiangmai
50300
Thailand
(+66-53) 225944 x1203#
(+66) 06-196-6264
info@lifeevents.org
www.lifeevents.org
Diana is a Russian-born
clairvoyant, certified psychic healer and author. Initiated by Mongolian
Shamans of Lake Baikal, she has spent the last 20 years traveling about the
world teaching and working with 1000's of individuals. While she continues
to travel, she now makes her home in Chiangmai, Thailand.
Providing Spiritual Consultations, Shamanic Initiation Workshops and
Meditation Retreats, LifeEvents.org was founded by Diana Manilova and her husband, Marc Cofer, to create a
nurturing place for personal growth.
---
Dawn Dancing Otter
Dancing Otter
594 Nelson Ave.
Penticton  BC V2A2L2  CANADA
250.276.6359
otterindawater@gmail.com

www.dancingotter.ca
Namaste,
Everyone who comes to see me for a one-on-one session can expect the
following:
Shamanic Journeying

Power Animal
Reconciliation

Soul Restoration (aka Soul
Retrieval)

Defragmentation/Extraction
of Chaotic Energy (energy that is of a incongruous frequency that may be
creating disorganization within the body)

Soul Alchemy/Karma
Clearing (Forgiveness & Reconciliation of Karmic energetic exchanges)

Shamanic Counseling

I work in person or online/telephone/skype

I also facilitate Quantum Shamanic Transformation (QST) Practitioner
Training Levels 1-4 all over the world
for more information, please visit
http://www.dancingotter.ca
---
Angela Prider
Westcoast Shamanic Services
Vancouver / Pt Moody
British Columbia, Canada
604-374-0259
westcoastshamanic@shaw.ca
www.westcoastshamanic.com

A PRACTICAL PATH TO A SACRED LIFE
Over the last 14 years Angela's shamanic gifts have been strengthened
through a combination of extensive training and practice. Her teachers
include longtime associates of don Miguel Ruiz author of "The Four
Agreements". Her training in Core Shamanism is from the Foundation of
Shamanic Studies, and she has also completed rigorous and intensive
certification and training in Advanced Shamanic Techniques, including soul
retrieval and shamanic extraction. Angela's shamanic practice includes
individual & community healing sessions, distance healing, and ongoing
training programs. Angela is a Reiki practitioner and a certified counselor
and has worked for over ten years in the areas of substance abuse, vocation
and family systems.
Classes include:
* Monthly Journeying Circles
* Intro workshops, weekend drum making retreats, 10-month shamanic
intensives
Healing and counseling services include:
* Personal Guardian Spirit retrieval
* Soul Retrieval and Integration
* Shamanic extraction & depossession
* Space Cleansing
* Palliative support in preparation for death
---
Tara Greene
Sacred Arts Centre
1792 Dundas Street East
Toronto  Ontario M4L 1M3  Canada
416 461 1999
416 461 1999
napoleon-tara@sympatico.ca
http://taratarotweb.tripod.com
I am a shamanic practitioner
who works with Tarot, Astrology, Dream work, Expressive Arts Therapies and
Ceremony. I do hands on healing using Radiance and working with Tibetan
Master Healing frequencies and using guided meditations. I am a certified
Transformational Psychotherapist.