Healing Arts Network (HAN) is not making recommendations neither about practices, nor practitioners, as this is only a listing service.  It is a only published ads/listings for the practitioners who pay a fee.  It is your responsibility to evaluate them:  request references, discuss costs/services, meet them or speak to them regarding how and if they can assist you.
---
Healing Modalities – IET©, EFT, SRT, RPT
---
Select By Healing Modality:   
•          Integrated Energy Training (IET©)    IET
•          Emotional Freedom Technique (EFT)   EFT
•          Spiritual Response Therapy (SRT)    SRT
•          Reference Point Therapy (RPT)RPT
---
IET© Integrated Energy Training and Sessions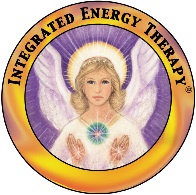 ---
Patricia's goal is to help people help themselves to a healthier, more rewarding life. She is the owner of Starchaser Healing Arts and Starchaser Integrated Coaching and Energy Healing through which she offers sessions on Integrated Coaching, energy healing sessions, or both.  She offers Classes, workshops and public speaking on personal growth and development, energy healing, shamanic practice and Aromatherapy.   She works virtually and through several spas and centers in NW Washington,DC and southern MD.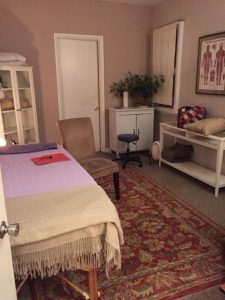 Patricia is a certified coach,Reiki Master/Teacher in Eastern and Western Usui, Sekhem Seichim (SSR), Karuna and Gendai Reiki.  She is also a Master/Instructor of IET – Integrated Energy Therapy, a ThetaHealing,  Shamanism practitioner, a registered ProfessionalAromatherapistand a MeditationInstructor.  Patricia teaches certificationClassesin all of her healing modalities, conducts many short workshops and presentations on healing for practitioners and the general public (e.g., getting unstuck; work-life balance; getting in touch with inner awareness, Aromatherapy for energy work, meditative practice.  She enjoys customizing presentations and workshops to meet the interests and needs of different groups of people, and she loves to Blog and make audio recordings.
"I liked the gentle yet firm assistance that Patricia provided when guiding me to/through revealing moments of self-discovery.  It was amazing since I was not consciously aware of some things I was holding on to and needed to release.  Also, I did not realize that a few coaching sessions would produce such pivotal results."
– BV, Baltimore, MD
See more Testimonials and Reviews here:  Testimonials
---
Virginia   
EFT© Emotional Freedom Technique Sessions
---
Virginia 
Brigitte Wiss
Certified Holistic Reflexologist


110 Pleasant St, NW, Vienna, VA


Fairfax, VA
703-849-8422
 FeetforHealth@gmail.com
Reflexology and Beyond.com                               LINKED IN
     Brigitte Wiss is a Certified Holistic Reflexologist.  She is available for sessions in Vienna, VA, and she also does house calls.  See Reflexology and Beyond.com. for more info, pricing, etc.
Brigitte is also certified in Usui Reiki, Energy Workers, Theta Healing , EFT IET, EFT, SRT, RPT , EMOTrance, Touch for Health  and more, see her website Reflexology and Beyond.com/About Brigitte.  She is available for sessions in Vienna and 
also home visits. 
NOT YOUR TYPICAL REFLEXOLOGIST!!  Brigitte has 200 hours+ certified training in just reflexology!

Brigitte has many testimonials from the many years she's been in business, and many satisfied clients, see Reflexology and Beyond.com/Testimonials  
Testimonials –
"Brigitte has magic hands!" 
T.D. Vienna, VA
The sessions with Brigitte are better than with any other reflexologist I've seen before. Not only does she make my feet feel great, my entire body feels better. She ends the session with energy work that keeps me feeling energized for several days afterwards. She is more than a reflexologist, she is a healer.
K.M.     August 2015
See more testimonials at Reflexology and Beyond.com/About.
Find Brigitte's other Healing Arts Network listing(s) here:  Theta Healing   Reflexologists,  Energy Workers,   IET, EFT, SRT, RPT   Touch for Health              6/18/18
Practitioners Get Listed Here!  

 

Listings Store
---

---
Please visit our other sites –            
   Hypnosis-Virginia
  HealingArtsNetwork.com
---
---