Healing Arts Network (HAN) is not making recommendations neither about practices, nor practitioners, as this is only a listing service.  It is a only published ads/listings for the practitioners who pay a fee.  It is your responsibility to evaluate them:  request references, discuss costs/services, meet them or speak to them regarding how and if they can assist you.
---
Integrated Energy Training (IET) and Healing
Emotional Freedom Technique (EFT)
Spiritual Response Therapy (SRT)
---
Integrated Energy Training and Healing Sessions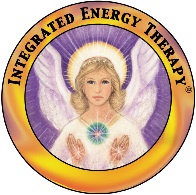 ---
Virginia
Helen Bramow, MA, ND, HHP, CNC, MHt, CI
Health For Life, LLC – Purcellville and Herndon, VA
NGH Certified Instructor (CI)
IHF Certified Registered Instructor and School
IACT Certified Practitioner
Hypno-Band Weight Control System™ Practitioner
SRT Consultant, IET® Master Instructor
Certified HeartMath® Practitioner
Usui Reiki, Karuna Reiki®, and Sekhem Seichim (SSR) Reiki Master Teacher – CRMT
Skype ID: habcwix            703-851-7954         HealthCoach095@gmail.com
Offices in:  Purcellville, VA 20132 and Herndon, VA 20170
www.HealthByHelen.com
www.HypnoByHelen.com
www.Hypnosis-Virginia.com
Helen Bramow, MA, NC, HHP, CNC, MHt, CI is a transpersonal, Master Hypnotherapist, trained by ARE and Atlantic University (MA in Transpersonal Studies), specializing in 'deep trance' hypnosis as well as regular hypnosis. She is also a Natural Practitioner specializing in stress reduction, weight control,  smoking cessation and health issues, using hypnosis and natural healing methods. For weight control, she uses holistic health and hypnosis, catered to the individual, but she is also a Hypno-Band Weight Loss Program® Practitioner. She also uses Aromatherapy (Essential Oils) and teaches self-hypnosis and mindfulness for relaxation and stress reduction. Sessions can be held in either location, as can training classes.  She offers certified training classes and both Nursing and Massage CE's in: Dowsing, NGH Certified Hypnosis, Reiki (Usui, Karuna, Seichim and others, see:  www.HypnoByHelen.com
and IET® classes. She is a Certified Instructor with NGH, and an approved School for IHF (International Hypnosis Federation).  She has been a speaker for the Berkeley Springs, WV Festival of Lights, "The Art of Dowsing – The Power of the Pendulum" and the Pathways Convention in Bethesda, MD. She is a Spiritual Response Therapy (SRT) Certified Consultant and is a Master Dowser.
=====================================