Healing Arts Network (HAN) is not making recommendations neither about practices, nor practitioners, as this is only a listing service.  It is a only published ads/listings for the practitioners who pay a fee.  It is your responsibility to evaluate them:  request references, discuss costs/services, meet them or speak to them regarding how and if they can assist you.
---
Reiki USA – W. Coast, AK, HI
Select by State:     |ALASKA|     |CALIFORNIA|
|HAWAI|      |OREGON|      |WASHINGTON|
---
Alaska
 Sudevi Schott
PHASE- Progressive Healing and Self Expression
610 W. 2nd Ave., Suite 100
Anchorage, Alaska 99501
907-570-8628
phaseinalaska@gmail.com
www.phaseinalaska.com

PHASE recognizes the limitations of our modern life-style and offers an holistic and progressive approach to healing and spiritual growth.  Through Yoga, Reiki and Mantra Meditation we aim to enhance your experiences on the physical, emotional and spiritual levels. I also offer Reiki treatments and training for Level 1 (self healing), Level2 (introduction to using symbols for distant healing), and for Level 3 (Master level which will enable you to treat and train others). Please visit our website.
---
Ann WingQuest and Wendell E. Lane

1730 Cara Loop
Anchorage, AK 99515
(907)345-5601
e-mail: Ann's awingquest@chugach.net
Wendell's welane3@chugach.net

We offer individual, and small group instruction to those interested in Reiki 1 (for self healing); Reiki 2 (symbols and distant Reiki); Reiki 3 (for mastery and teaching). We teach in house and do some workshops locally. We both prefer and love Reiki and have studied other kinds of energy work and healing
modalities. We are students of life long learning. 
---
Practitioners Get Listed Here!  

 

Listings Store
---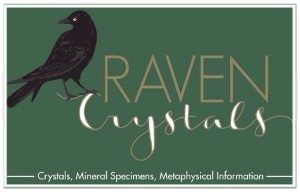 Andrea Lehr
Raven Crystals
Los Angeles, CA          818-585-1469
thehealingcanvas@yahoo.com
www.ravencrystals.com

Offering Crystals, Energy, Spirit and Earth healing work for People and Animals —Energy Energy Workers for People and Animals  Animal Health, Reiki – Reiki and healing sessions, Polarity  Polarity Therapy,  Hospice and Transition  End of Life, Transition  Hospice Support, Divination  Readings,   Mediums, Psychics, Small Animal Massage and Bodywork Animal Health,
Reiki , Equine Equine Health, Reiki, Healing , Home and Environmental Clearing Property Clearing, Healing with Stones and Crystals  (see www.ravencrystals.com), Crystal Healing Grids, Medicine Pouches Healing Grids  Cryst
als and Gems, Intuitive art work, animal totems, dream catchers and Crystal Points spirit sticks and wands Elemental Crystals and Minerals, including Fossils Artwork and Jewelry  Crystals an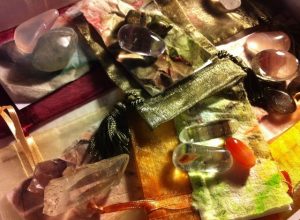 d Gems,  Products and Supplies.  Usui/Tibetan Reiki Master Teacher  Reiki USA West Coast certified through the International Center for Reiki Training Schools,  and  the Foundation of Shamanic Studies, Certified Small Animal Massage Therapist Animal Health, Reiki  Equine Health, Reiki, Healing . On my path as a Reiki Master Teacher Schools , I experienced the miracles manifested in  healing gifts in our world.  My work is integrated and intuitive, using sound, vision,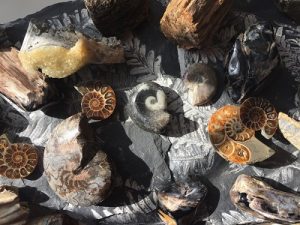 crystals and natural elements  Earth Healing   with the energy of Reiki, Reiki USA West Coast .  My interest in healing stones began when I first became a Reiki – Reiki USA West Coast   practitioner and Energy Worker.  As my  collection of Crystals and Stones grew, and grew, I envisioned sharing them and www.ravencrystals.com appeared.  I began purchasing Stones, studying their healing properties Stone. and found Crystals and Stones with amazin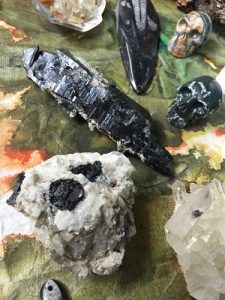 g back stories connecting people and the synchronicities of Stones.  At .www.ravencrystals.com,  there are Crystal Sales and Discounts, many different Crystals and Minerals, including Fossils, with Tumbled and Polished Stones, and Products – incl. Medicine Bags, Jewelry, etc, and Crystal Carvings incl. Eggs, Spheres etc, and Crystal Information, incl Chakras, etc.  Come by and Explore! 
 Find Andrea's Healing Arts Network listing(s) here:  Energy Workers,  Earth Healing  Products and Supplies   Holistic Practitioners,  Reiki USA West Coast ,  Animal Health, Reiki   Crystals and Gems,  Schools,   Readings  Polarity Therapy    Property Clearing   Hospice Support  Equine Health, Reiki, Healing   Mediums, Psychics,   Animal Communication,   End of Life, Transition   6/18
---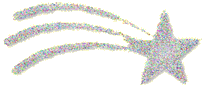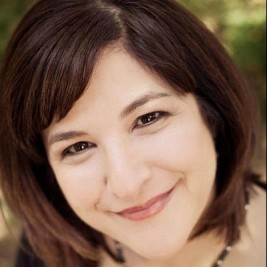 Bright Star Consulting Services 
Irma Kaye Sawyer
P.O. Box 1846
Joshua Tree, CA  92252
760-362-9175  
www.irmaksawyer.com
brightstar@irmaksawyer.com            
Welcome to Bright Star Consulting Services!   
        Irma Kaye Sawyer – Amazon Page
      Bright Start Consulting Services on Facebook
        Irma Kaye Sawyer – on Instagram 
Healing consultations are available with Therapeutic Grade Essential Oils and custom blended flower essence remedies. Free information sent per your request.
 Irma Kaye Sawyer has been a Holistic Practitioner since 1992 using  the modalities of massage therapy, Reiki USA West Coast  energy healing, and   Shamanism  Healing and Counseling.  She is a group leader in the Distant Healing Network, a volunteer Internet healing service.  Irma is certified in Massage Therapy,  Polarity Therapy,  Reiki USA West Coast — Reiki Healing and Thought Field Therapy.  She is a Reiki   Master Teacher and has taught in the United States and abroad.  She is certified with the  IARP.org   International Association of Reiki Professionals and is a member of the Shamanism Foundation of Shamanic Studies.   Shamanic Healing sessions including Soul Retrieval, Extraction and Power Animal Retrieval are available, as well as Reiki  healing sessions in person or at a distance.  Healing consultations are available with Therapeutic Grade Aromatherapy  Essential Oils and custom blended flower essence remedies.   She also teaches Empath Empowerment Mastery Class and has been a guest on  Blog Talk Radio . 
Realize the Bright Star that you are.  I welcome your inquiry.         
---
Eileen Mercolino
Intuitive Energy Work
Studio City CA 91604
310-663-1024
eileen@intuitiveenergywork.com
www.intuitiveenergywork.com
Wellness Coaching
As a certified Intuitive Wellness Practitioner, Usui Reiki Master/Teacher, Integrated Energy Therapy (IET) Master Instructor,  Metatronia Therapy Master Healer and Advanced Akashic Records Practitioner. I offer clients Vibrational Energy Medicine and Intuitive Wellness sessions, which include Akashic Records Past Life Readings, Reiki, IET, Vinyasa Yoga, Intuitive Readings and Wellness Counseling.
I always stress the importance of physical wellness to my clients and have been teaching and practicing Vinyasa
and Ashtanga yoga in Los Angeles for 25 years.
To make an appointment or to find out more about these modalities please visit my website. 
www.intuitiveenergywork.com
---
Margaret Ochoa
Morningstar Reiki Healing Center
22839 Burton St.
West Hills  California  91304
818 519-0910
morningstar.reiki@gmail.com
My name is Margaret and I am a  Karuna Reiki Master/Teacher and Usui Reiki Master. I would like to invite
you to explore and increase your spirituality as you experience the wonderful healing energy of Reiki. We are a Reiki healing center based in the West San Fernando Valley that offers Karuna Reiki and Usui Reiki sessions and classes. We are a non-denominational group that welcomes all those in need of healing for the body, spirit, and soul.
Although, Reiki is not associated
with any religion, it has been known to increase one's spirituality as it
connects directly to divine healing energy. I use the healing power of the Holy
Spirit, Christ, Archangels and many Ascended Masters.
Other services offered are
Distant Healings, Crystal therapy, and Angel card readings. Please call or email
me to schedule a session.
---
Melissa Deedon
The Answer Within
1632 Via Chaparral, Fallbrook, CA 92028
(310) 683-3425
Healing@TheAnswerWithin.com
http://www.TheAnswerWithin.com
Melissa is a transformational
healer. She balances and raises the energetic frequency of the body to a
point above the frequency of disease and pain.
During a spontaneous healing
from a life-threatening illness, Melissa  instantly began to see the
energies that created physical disease and pain. She began to clearly see
how past traumas and self-limiting beliefs created energy patterns that
manifested as physical disease, imbalances in personal and business
relationships, and an inability to live peacefully and abundantly. More and
more people sought her out for her skill in addressing and changing
illnesses and debilitating behaviors that were not resolving or healing
through more conventional methods.
She traveled and studied with
Tibetan Masters, Central and South American Shamans, Curenderos, and many
other indigenous healers and dreamers. She learned that there are endless
ways to bring health and healing to people, their families and their
environments.
She has successfully reversed
and released the energies that cause many debilitating physical, mental and
emotional illnesses in adults, children and animals. She offers her
transformative energy to individuals, families, homes and offices.
Please visit The Answer
Within's website to read more information, testimonials and to find out
about our spiritual journeys to Sacred Sites.
---
Susan Weil
6520 Platt Ave., #677
West Hills CA 91307
818-903-1077
slweil@mac.com
Are you tired? Stressed out? Suffering from a nagging injury or illness? Energy
healing helps with all of these symptoms and emotional and mental issues as
well. It helps on all levels, physical, mental, emotional and spiritual.
I began my conscious spiritual path over 18 years ago through self-exploration
and meditation. I have a B.A. in Theology, and am a C.M.T. I spent a year
studying at the Barbara Brennan School of Healing, a year studying Kabbalistic
healing and meditation, and two years at Lionheart Institute of Transpersonal
Healing.
Energy work helps the body restore its natural ability to heal itself. Healing
work is a scientifically based modality, using Earth Energy to clear any
energetic blocks in the body, charge areas that are depleted, and balance the
body's system. All energy work deals with the Life Force of the body, working on
the same systems of the body as Acupuncture, using our hands, rather than
needles. The healing experienced can include physical, emotional, mental and
spiritual issues, making it a wholistic modality. I focus on supporting a
person's intention for a greater sense of health and well-being.
Distance healings and phone
sessions are available.
---
Joy Brooks
 Applied Energetics
P.O. Box 743
Spring Valley, CA 91978
619/246-0973
joyrichards@sbcglobal.net
I am a Certified Practitioner –
Yuen Method of Chinese Energetics. I work with blocked energy in the body – I
locate and eliminate the blocks so the body will heal itself. Just about
anything can cause blocks and the nice thing about this method is you don't have
to know what caused the blocks to get results. This is a non-touch method – just
tell me in general what is bothering you (relationship – work issue – money
issue) and I work on clearing your body of its affects.
My specialties are chronic colds, coughs and asthma. I also see good results
working on back pain, neck pain, shoulder pain and gout. Phone sessions are
approx. 35 minutes – charge is $35.
---
Marcela Liska
6929 Solano Verde Rd.
Somis  California 93066
805-386-4832
liska6929@yahoo.com
Reiki Master, Certified Quantum Touch Practitioner
My personal quest for healing led me to the discovery of energy healing
modalities. I love helping others to heal themselves. There is an unlimited
potential in everyone, I just help people to tap into it – to 'jump-start' the
process. Miracles do happen!
---
Myriam Mitchell
Myrium@aol.com
Call: 760-635-9008
Encinitas, Ca

Reiki Master/Teacher from Encinitas, Ca offering classes in all levels.
Offering Life Coaching using Law of Attraction principles and Emotional Freedom
Technique (EFT), Aromatherapy and Sound Therapy Reiki sessions.
---
Judith Billson
Energy Medicine Wheel
3952 Denwood Ave.
Los Alamitos  CA
90720
(562) 493-5812
Judithbillson@aol.com
www.malacti.com/Rev.JudithBillson.htm
Welcome to the Energy Medicine Wheel, a
radiant light learning and healing center dedicated to individual,
planetary, and universal healing.  Our programs encourage a holistic
approach that views spirit, mind, emotion, body, and environment as
interrelated and interactive.  Reverend Judith Billson is the
Director and Founder of Energy Medicine Wheel.  Judith has integrated
mind/body techniques and consciousness expanding therapies into her energy
practice.  Judith is known for her work, not only as an ordained
minister and Reiki Master Teacher, but also as a speaker, group
facilitator, and visionary for educating individuals in learning to access
their inner healer.
---
Mary Helen Madrid-Null, BSW,
MA, RN, CCRN
91 No Ashwood Ave, #303
Ventura CA 93003
805-794-5442
PydgeeWee@netscape.net
http://www.geocities.com/maryhelen@sbcglobal.net/MINDFUEL.html
I am a critical incident and nursing care intensivist with 30 yrs experience at
the bedside and also in the science and medical arts of intuitive healing and
conscious dying. I am mentored by Dr Dominga Reyes, World U, Ojai. I am a
bioenergist and Therapeutic Touch practitioner. I can certify other TTrs for
nursing credit hours in California. As a Thanatologist I am faculty at World U
in their BA/MA programs. I am available in crucial end-of-life decision making
for the dying and their families; and available for law enforcement and other
professionals (individual or groups) (MD, fire, nurses, paramedics) for
death/dying/critical incident debriefing. I am a child bereavement specialist.
I practice in the Santa Barbara-Ventura California region—if needed
out-of-state please call me!
---
Cathy O'Connell
Center of Sprint
PO Box 1993
La Quinta, CA 92253
760-777- 8420
www.centerofspirit.com 
cathy@centerofspirit.com 
Center of Spirit is dedicated to guiding individuals and
businesses to be the best they can be through seminars, workshops and
retreats. As Integrated Energy Therapy (IET)Master Instructors we teach
IET certification classes, and see private IET clients.  With the
healing energy of angels, Integrated Energy Therapy facilitates wellness
through the clearing of physical, emotional, mental and spiritual energy
blocks that can lead to limited life experience. Clear these blocks and
become empowered to bring your dreams alive and lead a dynamic life!
---
Cheryl
Stroup
2037 W. Bullard Ave #437
Fresno, CA 93711
559.876.7722
reiki_cher@hotmail.com



2 hour hands-on and 45 minute distance healing sessions available,
with or without flower essences.  Classes in First, Second, Third and
Master Teacher
degrees available.  3-hour Hypnosis/Reiki power package sessions with
Tom, my husband,
also available.

I have been working with Reiki since 1993 and teaching since 1996.
My first book,
"The Holy Art of Reiki," (Samuel Weiser, Inc.) is scheduled for
release in Spring, 2002,
while my teaching material with Reiki and flower essences is included in
the book
"Miraculous Touch" (Random House/Three Rivers Press) by Debra
Bruce (Spring, 2002 release) and may be viewed on the Flower Essence
Society web site: www.flowersociety.org.
---
Pema Dhechen (Cheryl Warner)
Rama Valaya Sanctuary & Holistic Center
1046 Silver Stallion Drive
Vista   CA  92083
760-643-9427
RamaValaya@aol.com
http://members.aol.com/ramavalaya/index.html
I have been blessed to have training from Master Teachers of two different
Reik lines; my heart Teacher and other wonderful teachers of Tibetan
Buddhism with empowerments from many of these high lamas, including
Medicine Buddha empowerments; and an 87 year old Yaqui Medicine Man and
Toltec Lineage Holder.  I am also the founder of the ANANTA Reiki
Transformational Healing Technique(SM) which includes thirteen sacred
symbols.
Reiki is an ancient technique for relaxation and stress reduction of body,
mind and spirit.  When we are more relaxed, we are more able to be
happy and healthy.  Reiki works with all other modalties/treatments
to promote healing and wellness. Reiki is of benefit to everything in and
around us, our animals, plants and our planet.  Reiki can also be of
much comfort to the dying to help them pass more relaxed and at
peace.  Everyone is encouraged to learn Reiki, especially those who
are in contact with the general public (police, fire, etc.) and in any
capacity of health care and wellness.  Please call to schedule a
treatment or to inquire about classes.  Senior discounts offered and
classes are also available for children.
---
Michael and Eva Nudel, Ph. D.
Bio-Energy System Services, Inc.
P.O. Box 461685
Los Angeles CA 90046
818-347-6459
healers@bioenergy-services.com  

www.bioenergy-services.com

Distant Energy Balancing, Healing and Energy Assessment by
medical intuitives, healers and authors Michael and Eva Nudel, Ph.D.
How-to-do books on energy and new chakra healing.
---
Rev. Linda Taylor
Temple of Infinite Light – Eye of Re
3039 Cambridge Avenue
Hemet CA 92545
909-925-5949
IsisJade1@msn.com 
www.isishealing.byregion.net 
I am Rev. Linda-Re Taylor. I
specialize in Aromatherapy Sessions using therapeutic-grade
Essential Oils to heal on all levels, Mind, Body and Spirit, Vibrational
Healing and Chakra Balancing through aromatherapy, crystals and energy
work, Reiki & Seichim Energy Healing, training and Master
attunements, and Spiritual training from an Isian Priestess and Ordained
Minister.
The Temple of Infinite Light and Reverend Linda Taylor are completely
dedicated and devoted to the service of the Infinite Source and the
healing and emergence of the true Self on all levels: Mind, Body and
Spirit. My personal mission is to reach as many people as possible to
provide healing and spiritual assistance to create awareness in human
beings of the Infinite within us all, and the Oneness of All That Is… to
Discover the Divine Within.
---
Annalisa Berns &
Chris Smedley
3652 Clairemont Dr #3b
San Diego CA 92117
858-483-3366
aberns@hotmail.com
www.engery-way.com 
I am an experienced Color
Therapist, Reiki Practitioner, and CCMBA Practitioner. I provide
one-on-one sessions in these therapies to help the client to come into
balance and joy. Energy Way also offers Hypnotherapy and Hypnotherapy
workshops. Private and group yoga classes offered.
---
Christine Yong
66070 Pierson Blvd, Unit B
Clifornia 92440
760-251-2233
MWNTLightCenter@aol.com
www.hometown.aol.com/mwntlightcenter/myhomepage/business.html  
We at Medicine Woman / Native Therapy Holistic
Health Center of Light are dedicated to the development and enhancement of Self
Empowerment through a variety of services and products offered to people from
all walks of life in achieving and maintaining overall well being: Mentally,
Emotionally, Physically and Spiritually. Our Holistic Health Center of Light is
staffed with Traditional Reiki attuned, cerfified, educated, and experienced
people that truly know and love their work. Each member brings caring,
understanding, and encouraging energies. We are here to spread Healing through
Reiki, Light, Love, Harmony, and Spirt to the Earth and each other.
---
Frances M. Vasquez
Medicine Woman / Native Therapy
Holistic Health Center of Light
66070 Pierson Blvd., Unit B
Desert Hot Springs
CA 92240
760-251-2233
MWNTLightCenter@aol.com
http://hometown.aol.com/mwntlightcenter/myhomepage/business.html

Since each staff member is Reiki Attuned in the Traditional Usui
Lineage, we offer this ancient form of hands on healing. Reiki is a very safe,
simple, and effective form of healing that has been known to help alleviate
headaches, stress, pain, ailments with profound results. We are here to spread
Healing through Light, Love, Harmony, and Spirit to the Earth and each other.
---
Betsy Hess
4705 Narragansett Avenue
San Diego CA 92107
619-501-7968
iandeorganics@cox.net
www.iandeorganics.com

Homeopath, Energy Healer, Herbalist. Consultations, workshops, remedies.
---
Christopher Dilts
Ask An Angel
P.O. Box 7179
Los Osos CA 93412
866-200-9148
Christopher@askanangel.org
http://www.askanangel.org

Christopher Dilts assists people
in connecting with their Angels to receive inspiration, healing, wisdom, love
and joy. He has been facilitating Angel gatherings, seminars workshops and
personal sessions in the Americas and Europe for over six years.
He is widely recognized and appreciated for helping others to receive
personalized messages, inspiration, and the healing energy of the Angels. His
style is gentle, humorous sensitive and clear.
Christopher is also a successful businessman and innovator in the field of
computer technology. Drawing upon his extensive experience, he is able to help
organizations and businesses accept divine help and assistance in areas
essential to prosperous and successful business.

Experience Angels…

Learn to sense messages from
your Angels

Connect with the inspiration
of your soul

Deepen your intuition and
expand your creativity

Release fear, negative
thoughts, guilt, doubt, and self-criticism

Uncover and heal the false
beliefs that limit your creativity

Shift from fear and lack to
joy, play and abundance

Experience transformation
during your evening dreams

Receive divine help and
assistance from the Angels
---
Jennifer Perry
806 n. poinsettia place
Los Angeles CA  90046
323-936-3829
323-936-3829
jennifer.perry@sbcglobal.net

I have been studying alternative
healing for over 10 years and working with energy therapy for 6 years. I am
certified in Reiki Levels I & II Traditional Usui and is a certified Reiki
Master for Kundalini Reiki. I utilizes Crystal Therapy modalities and is an
intuitive spiritual counselor. I also studied astrology for 6 years and does
astrology reports.
I love healing and helping others to heal themselves. I have seen many beautiful
miraculous transformations through these healing modalities. I believe we all
can take responsibility and heal ourselves with the help of the spirits and
energies around us.
Please call or email for an appointment.
---
Tamra Oviatt
I AM Enterprises
4260 Harbor Blvd, Suite 110
Channel Islands Harbor, CA  93035
(866) IHEALED
(805) 985 2820
tamraoviatt@aol.com
http://www.iamhealnow.com

I AM ENTERPRISES has enlisted a
number of highly compassionate and educated Dr.'s, healers, teachers and
clairvoyants that will conduct telephone classes scheduled daily (except Sunday)
to enable everyone the opportunity to heal, grow and educate themselves without
having to leave their own living rooms at an affordable cost.
---
Linda Anderson
53020 Deer Foot Lane
Idyllwild CA  92549
909-315-8911
blueheron@greencafe.com

I am a Reiki Master Teacher (Usui)
whose practice includes full body treatments, chakra balancing, creative energy
block clearing, and personal space clearing.  I love working with animals both
wild and domestic.
I teach Usui Reiki in an intimate setting in beautiful Idyllwild, one-on-one,
all my energy will be focused on you.
Call or e-mail for more information.  Treatment and education by appointment
only.
---
Satish Dholakia
Inner Cosmos
Selby Ave, Westwood
Los Angeles CA  90025
310-470-8150
gyanamir@indiatimes.com
http://www.innercosmos.com/

Inner Cosmos Transformational Energy Healing Energy Medicine
that awakens the Healing Light within you.  An Alternative Medicine
approach towards your radiant health.
Call Master Healer and NLP Practitioner Satish Now to design a custom energy
healing plan for you 310-470-8150 Los Angeles, California.
---
Rosemary Leaver
4672 Sullivan Way
Santa Rosa CA 95409
rlz@sonic.net
www.rosereiki.com

Distance Healing Therapist and
Graduate of The Berkeley Psychic Institute in 1975. Reiki Master Teacher with over 30
years experience in healing and distance healing.  Work especially well with
animals, domestic and wild. 
---
Mark W. Volovar
825 Brooks Ave.
Venice  CA  90291
310-285-9228
markfive@flash.net
http://reconnection.hypermart.net

Mark Volovar practices
Reconnective Healing and The Reconnection and is certified by Dr. Eric Scott
Pearl. He is available for residential and in-hospital service in the greater
West Los Angeles area. Remote healing sessions are available on a provisional
basis.
---
Practitioners Get Listed Here!  

 

Listings Store
---
Hawaii
Practitioners Get Listed Here!  

 

Listings Store
---
 Lisa Grablovic
Pathways to Vitality
644 SE Greenway Drive
Gresham OR  97080
617-905-1747
grablovic@gmail.com ,
www.lisagrablovic.com
If you struggle with staying on target, focusing, finding the energy and motivation
to meet your goals, or honing in on your life's purpose, you have come to the
right place.
With over 15 years' experience in the field of energy medicine and Reiki, I employ
effective techniques in helping others heal themselves, find their path, and
bring joy, purpose and excitement back into their lives!
I use intuitive skill and directed focus to also work in the Akashic Records, all
toward the goal of a more vibrant life.
I offer Akashic Record readings, Energy Work, and Reiki and technique trainings along
with Insight Life Coaching (which includes the three other services
automatically), to help you down your path to a more joyful, meaningful, vibrant
life.
These services, including coaching sessions and trainings can be provided in-person
and via phone or Skype. All Reiki and Energy Work trainings are best done in
person.
---
Peggy Vertrees

StillPoint Reiki and Shamanic Healing
28106 SE 472nd St
 Enumclaw WA   98022
360.990.0963
peggy@stillpointreiki.com
Peggy is a Reiki Master/Teacher, Shamanic and Herbal
practitioner, and an Ordained Minister. She works closely with her
clients and their needs to create a personal plan of action. Animal's respond
well to Reiki and are welcome clients.
---
Mark Gibson
26719 Ritter Ln Lot 13
Kingston Washington 98346
360-297-2739
mgibson9622@2by2.net 
I am a Master Teacher of Usui Shiki Ryoho Tibetan Reiki. I
give healings for 25 dollars. I teach first degree Reiki for 50 dollars,
second degree for 100 dollars and third degree master teacher for 150
dollars.
---
Taylore Vance & Roi Halse
1673 South Market Blvd., #143
Chehalis WA 98532
360-748-4426
CHE@laserreiki.net
www.laserreiki.net 
The School of the Assembly of CHE (Cosmic
Energy Healing ) provides sessions, distance healing , and instructions in
traditional Reiki and advanced Laser, Cosmic, Level 6, 7. Kinesiology is
included in the advanced work. The advanced work is light years beyond,
targeting the healing engery of Reiki to remove blockages from genetic line,
birth, conception and more. The founders of CHE Taylore Vance and Roi Halse
welcome you to the beautiful NW for this gentle, deep and profound experience.
Stay at the school for free while doing your training. Very reasonable
rates.
---
Brent Belchamber
Luther House LLC Re: Coloring Therapy
800 5th Avenue
Suite 101-164
Seattle WA 98104-3176
250-383-8804
brent@coloringtherapy.com 
www.coloringtherapy.com 
When we Feel Good, we Heal Better
Suspending of our inner dialogue refreshes the body, mind and spirit.
It is a meditative state in which we are able to view and review the
workings of our own thoughts.  During these times we are freed from
habitual urges, as well as mental and emotional discord.  Science and
medicine have also discerned that this state optimizes the self-regenerative
powers of our biology.  Coloring is a medium to purposefully enter this
healing state
Coloring for even 15 minutes can take us to a meditative state. This reduces
stress and proves healthy for emotions and our bodies.
---
Shannon MacFarlane
Platinum Paw
Po Box 112218
Tacoma WA  98411
253-255-3517
Shannon@PlatinumPaw.com
www.PlatinumPaw.com
Platinum Paw provides products and
services for companion animals and their human parents in and about Tacoma, WA.
Shannon is a Reiki II practioner currently studying to advance to the Master
level.  She has a great love and respect for all living things and would be
delighted to help promote healing in your home.
---
Practitioners Get Listed Here!  

 

Listings Store
---

---
We may earn money or products from the
companies mentioned on this website and in our posts.
Please visit our other sites –
   Hypnosis-Virginia
  HealingArtsNetwork.com
---