Haling Arts Network (HAN) is not making recommendations neither about practices, nor practitioners, as this is only a listing service.  It is a only published ads/listings for the practitioners who pay a fee.  It is your responsibility to evaluate them:  request references, discuss costs/services, meet them or speak to them regarding how and if they can assist you.
---
Coaching
---
Select By Type of Coach you need NOW!
---
Coaching Category Listings
All types of Coaches have some 'overlap' functions between them because YOU are the client, and your needs are particular to the type of Coach YOU need NOW!  During different phases of your life, you may find you need a different sort of Coach.  Most Coaches offer a Package of Sessions best suited to their clients, with packaged pricing.  Some are more affordable than others, but like most services, it is a very special, personalized service provided.  Choose your Coach wisely and with your priorities in mind!  
Make sure –
– The sessions are affordable AND
– that you can relate well with your chosen Coach.

– One Caution – Coaches ARE NOT Counselors or Therapist usually!
Categories –
Business Coach
Life Coach
Relationship Coach
HypnoCoach
Health Coach
Spiritual Coach
---
Patricia's goal is to help people help themselves to a healthier, more rewarding life. She is the owner of Starchaser Healing Arts and Starchaser Integrated Coaching and Energy Healing through which she offers sessions on Integrated Coaching, energy healing sessions, or both.  She offers Clas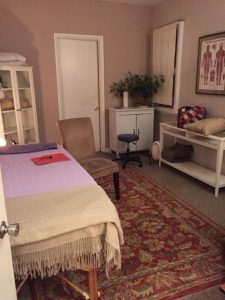 ses, workshops and public speaking on personal growth and development, energy healing, shamanic practice and Aromatherapy.   She works virtually and through several spas and centers in NW Washington,DC and southern MD.   
Patricia is a certified coach, Reiki Master/Teacher in Eastern and Western Usui, Sekhem Seichim (SSR), Karuna and Gendai Reiki.  She is also a Master/Instructor of IET – Integrated Energy Therapy, a ThetaHealing,  Shamanism practitioner, a registered Professional Aromatherapist and a Meditation Instructor.  Patricia teaches certification Classes in all of her healing modalities, conducts many short workshops and presentations on healing for practitioners and the general public (e.g., getting unstuck; work-life balance; getting in touch with inner awareness, Aromatherapy for energy work, meditative practice.  She enjoys customizing presentations and workshops to meet the interests and needs of different groups of people, and she loves to Blog and make audio recordings.
"I liked the gentle yet firm assistance that Patricia provided when guiding me to/through revealing moments of self-discovery.  It was amazing since I was not consciously aware of some things I was holding on to and needed to release.  Also, I did not realize that a few coaching sessions would produce such pivotal results."
– BV, Baltimore, MD
See more Testimonials and Reviews here:     Testimonials    
Find Patricia's Healing Arts Network listing(s) here: Aromatherapy, Integrated Coaching, Energy Workers,  Holistic Practitioners, Schools,  IET – Integrated Energy Therapy,  Reiki USA Eastern , Meditation, Shamanism , ThetaHealing                                                                                                                              4/4/17
---
---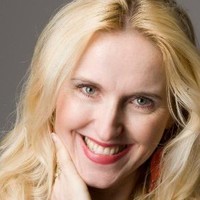 Monika
2715 Buford Rd. Richmond, VA, 23235
804-241-7802
DestinyByMonika.com                LINKED IN       
Take Control of Your Life!  Let your life, and, Let Yourself Blossom! and create the life YOU really want!  I can assist you on your journey!  Life is never as hard as it seems, and having a Life Coach who understands you, and helps you along the way, can be very helpful indeed.  Let me help you to Design your Life and to discover your greatest self!  I am your personal life coach and also trained and certified in Usui Reiki II.  Enjoy a relaxing Reiki session as well as an informative and very supportive Life Coach session!  In person sessions, and also Skype conferences available.
Find Monika's Healing Arts Network listing(s) here:  Coaching, Energy Workers,  Reiki USA Eastern         5/1/18
---
Hambrock Holistic Healing Center
Dr. Connie Hambrock, Director
297 Herndon Pkwy, in Suite 105
Herndon, VA  20170
http://www.hambrockholistichealing.net
HambrockHolistic@gmail.com
571-331-9208                          Book Now!  
Are you looking to release stress, relieve pain, transform your prospective? Want to become calmer and more comfortable within your self ?  We invite you to shed your old way of being. Come be rejuvenated, and revitalized, become a renewed, stronger feeling you.  At Hambrock Holistic Healing Center we are a team of practitioners that have a Holistic Health approach to individual and Family health, pregnancy and wellness. Book Now!

Call to set up an appointment for an Integrated Massage Therapy in Herndon,

Pregnancy Massage, Infant Massage, Infant CranioSacral, Sports Massage,  DeepTissue and Trigger point therapy,Therapeutic Massage,CranioSacral Therapy, CranioSacral for Concussion,    Lymphatic Drainage. Life Success Coaching, Stress Management, Raindrop Therapy (with YLEssential Oils), Foot Detox, Hambrock Rainbow Technique, Weight Management, Sports Improvement, Energy Healing work in Herndon, HealingTouch,  Reiki(energy)work, Crystal Healing and attunements. Diamond Immersion Treatment, PsychoTherapy of different styles. Weekend Classes. Healing Jewelry and Stones, Hypnosis in Herndon,  HypnoTherapy,   HypnoFertility,   HypnoBirthing (Childbirth education classes) Medi-spa Services, Aromatherapy. Therapies using Young Living Essential Oils, Organic Virgin Coconut oil. We have Himalayan Salt lamps & products for sale. Healing Stone Jewelry for sale.
"Connie has been a life-saver for my mother of 87 yrs. For the past three years she has been providing positively wonderful treatments twice a week … that have greatly increased Mom's quality of life. Mom had given up on life before Connie!" 

November 15, 2009

"Connie was a great source of comfort for my loved one for almost 10 years, and especially when his skin cancer returned.  She helped him with his pain for many years."

Helen Bramow – Health for Life, LLC – 

https://www.hypnobyhelen.com   https://www.healthbyhelen.com/
https://hypnosis-virginia.com
 See Connie's Hypnosis Articles      See Connie's Massage Articles    See Connie's Events
 Find Connie's Healing Arts Network listing(s) here: Aromatherapy, Coaching, HypnoBirthing, Energy Workers,  Holistic Practitioners, Schools,  Reiki USA Eastern ,  Hypno Fertility, Stress Management , Pain Management ,Hypnosis  Holistic Practitioners Natural Childbirth   Massage Therapy  Hypnosis – NLP   Detox Natural  Animal Health, Reiki   Healing Touch Cranial Sacral   11/1/17
Find Connie's Events Here:  Healing Arts Network – Events     
---
Hypnosis, Healing and Reiki Classes & Sessions      Linked IN  

Helen Bramow, MA, ND, HHP, CNC, MHt, BCH, C.NLP
Board Certified Hypnotist
Health For Life, LLC            


NGH Certified Instructor (CI)
IHF Certified Registered Instructor and School
IACT & IMDH Certified Practitioner
Certified NLP Practitioner
Hypno-Band Weight Control System™
Virtual Gastric Band (VGB)
HypnoBirthing® Childbirth Educato
The Fertile Body Method Practitioner
SRT Consultant
IET® Master Instructor
Certified HeartMath® Practitioner
Usui/Holy Fire II Reiki, Levels I and 2    
 Holy Fire II Reiki® Master
 Holy Fire II Karuna Reiki® Master
Sekhem Seichim (SSR) Reiki Master 
Skype ID: habcwix       703-851-7954                           HealthCoach095@gmail.com
ALL SERVICES AVAILABLE LONG DISTANCE, SKYPE SESSIONS  AND IN PERSON                           
Offices in:   Purcellville, VA 20132

www.HealthByHelen.com        www.HypnoByHelen.com         www.Hypnosis-Virginia.com      

Helen Bramow, MA, ND, HHP, MH, CNC, CNHP, MHt, BCH, C.NLP, CI is a Board Certified Hypnotist, transpersonal, Master Hypnotherapist, trained by ARE and Atlantic University (MA in Transpersonal Studies,  with a Specialization in Applied Spirituality from AU), specializing in 'deep trance' hypnosis as well as regular hypnosis. She is also a Master Herbalist  and Natural Practitioner specializing in Stress Management   Weight Loss Hypnosis,  Smoking Cessation  and   Health Consults, using Hypnosis and natural healing methods.  She also offers these services/tools: HeartMath and Zyto BioScans , Ionic Cleanse® Detox Footbath , and Lab Testing, including tests for Natural Hormone Balance , during Health Consults.  
For weight loss, she uses both holistic health and hypnosis, as an indiividual approach but she is also a Hypno-Band Weight Loss Program® AND  Virtual Gastric Band Weight Loss Hypnosis.  Other Services includes:  HypnoTherapy ,  HypnoFertility,  HypnoBirthing (Childbirth education classes),  Reiki Sessions, Ionic Cleanse® Detox Footbath, Smoking Cessation, Past Life Hypnosis, The Fertile Body Method Hypnosis , Grief and Loss, and Stress Management,  Pain Management   and so much more!

She also uses Aromatherapy (Essential Oils) and teac
hes self-hypnosis and mindfulness for relaxation and stress reduction. Sessions can be held in either location, as can training classes. She offers certified Reiki, IET and dowsing training classes and are approved for Nursing CE's in:  NGH Certified Hypnosis (9 days), IHF Certified Hypnosis (5 Days and Skype available), Past Life Hypnosis, Lives Between Lives Hypnosis, Usui Reiki, Karuna® Reiki, Sekhem Seichim Reiki (SSR) and Violet Flame Reiki, and Tuning Fork Therapy, Coaching,and Essential Oils training .
As well, she offers teacher training in all Lightarian® Rays, Lightarian® Reiki, Lightarian® Angel Links and Lightarian® Clearing Attunements, which are all very high level attunements to pass on to others.  Also see: www.Hypnosis-Virginia.com and  www.HypnoByHelen.com
She is also a Master Instructor for Integrated Energy Therapy (IET®) classes.   IET®  Classes include:   IET® Basic, Intermediate and Advanced,   Steps to Transformation Part I – Steps 1 thru 7, Steps to Transformation Part II – Steps 8 – 14 , IET for Pets, Healing Angels of the Field, and IET® Practice Group.  She is also a Certified Instructor with NGH, and an approved School for IHF (International Hypnosis Federation).  She has been a speaker for the Berkeley Springs, WV Festival of Lights, "The Art of Dowsing – The Power of the Pendulum" and the Pathways Convention in Bethesda, MD.
"Helen is nothing short of amazing. I always learn so much from her when I take one of her courses  (i.e. Reiki/Energy healing) and when I was pregnant recently, I took her Hypnobirthing course which helped build my confidence greatly to have an unmedicated homebirth.  She understood  me well and knew that I was strong enough to do it. Helen is insightful, kind, warm and one of few that you can tell truly does her job well and sincerely cares about others. Any course, service, etc. provided by her is always worth far more than the price listed. She's generous and knowledgeable…a combination of qualities that can't be beat when it comes to healing others. My Reiki class with her made me feel more at peace and was efficient enough for me to understand what I was doing so that I could perform and help heal others…."
– KT, Fairfax, VA
See Testimonials and Reviews here:     Testimonials                            
Find Helen's Healing Arts Network : Events   
and also here   Helen Bramow – Your Health Magazine Articles                                             8/10/18
She is a Spiritual Response Therapy (SRT) Certified Consultant and is a Master Dowser. Dowsing classes include:  Dowser, Levels I and II, Spiritual Dower, Dowsing for Hypnotists – coming soon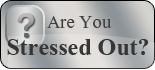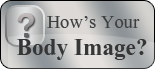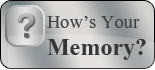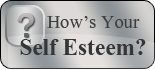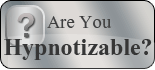 ---
Practitioners Get Listed Here!  

 

Listings Store
---

Get WholeSale Oils – Click Bottle!
---
---
Please visit our other sites –

   Hypnosis-Virginia
---
---