Healing Arts Network (HAN) is not making recommendations neither about practices, nor practitioners, as this is only a listing service.  It is a only publishedads/listings for the practitioners who pay a fee.  It is your responsibility to evaluate them:  request references, discuss costs/services, meet them or speak to them regarding how and if they can assist you.
---
Holistic Practitioners
Select by State:  |AL| |AZ| |AR| |CA| |CT| |CO| |FL| |GA| |IL| |IN| |IA| | KY| |LA|  |MA|  |MD| |MI| |MN|  |MD/DC|  |MS|  |NC|  |NJ|  |NY|  |NM|  |OH| |OR|  |PA|  |TN|  |TX|  |UT|  |VA|   |VT|  |WA|  |Wash DC| |WI| |WV|   
Select Country:  |Australia|  |Belgium|  |Canada|  |England| |Pakistan| |India| |Latvia| |Malaysia| |N Ireland| |Romania| |Saudi Arabia| |Sweden|  |Wales|  
---
Arizona
Practitioners Get Listed Here!  

Listings Store
---
Arkansas
Practitioners Get Listed Here!  

Listings Store
---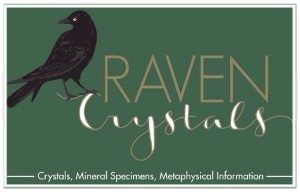 Andrea Lehr
Raven Crystals
Los Angeles, CA          818-585-1469
thehealingcanvas@yahoo.com
www.ravencrystals.com
Offering Crystals, Energy, Spirit and Earth healing work for People and Animals —Energy Energy Workers for People and Animals  Animal Health, Reiki – Reiki and healing sessions, Polarity  Polarity Therapy,  Hospice and Transition  End of Life, Transition  Hospice Support, Divination  Readings,   Mediums, Psychics, Small Animal Massage and Bodywork Animal Health,
Reiki , Equine Equine Health, Reiki, Healing , Home and Environmental Clearing Property Clearing, Healing with Stones and Crystals  (see www.ravencrystals.com), Crystal Healing Grids, Medicine Pouches Healing Grids  Cryst
als and Gems, Intuitive art work, animal totems, dream catchers and Crystal Points spirit sticks and wands Elemental Crystals and Minerals, including Fossils Artwork and Jewelry  Crystals an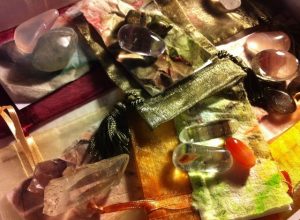 d Gems,  Products and Supplies.  Usui/Tibetan Reiki Master Teacher  Reiki USA West Coast certified through the International Center for Reiki Training Schools,  and  the Foundation of Shamanic Studies, Certified Small Animal Massage Therapist Animal Health, Reiki  Equine Health, Reiki, Healing . On my path as a Reiki Master Teacher Schools , I experienced the miracles manifested in  healing gifts in our world.  My work is integrated and intuitive, using sound, vision,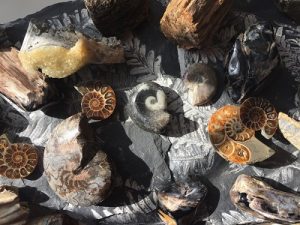 crystals and natural elements  Earth Healing   with the energy of Reiki, Reiki USA West Coast .  My interest in healing stones began when I first became a Reiki – Reiki USA West Coast   practitioner and Energy Worker.  As my  collection of Crystals and Stones grew, and grew, I envisioned sharing them and www.ravencrystals.com appeared.  I began purchasing Stones, studying their healing properties Stone. and found Crystals and Stones with amazin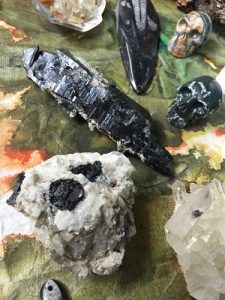 g back stories connecting people and the synchronicities of Stones.  At .www.ravencrystals.com,  there are Crystal Sales and Discounts, many different Crystals and Minerals, including Fossils, with Tumbled and Polished Stones, and Products – incl. Medicine Bags, Jewelry, etc, and Crystal Carvings incl. Eggs, Spheres etc, and Crystal Information, incl Chakras, etc.  Come by and Explore! 
 Find Andrea's Healing Arts Network listing(s) here:  Energy Workers,  Earth Healing  Products and Supplies   Holistic Practitioners,  Reiki USA West Coast ,  Animal Health, Reiki   Crystals and Gems,  Schools,   Readings  Polarity Therapy    Property Clearing   Hospice Support  Equine Health, Reiki, Healing   Mediums, Psychics,   Animal Communication,   End of Life, Transition                              6/18
---
Linda-Anne Kahn

Beauty Kliniek Aromatherapy Day Spa & Wellness Center       Book NOW!!
3268 Governor Drive
San Diego, CA 92122
858-457-0191 ext. 14
info@beautykliniek.com
Aromatic Wellness Warrior.com      www.pamperyou.com                       Linda Anne Kahn – Amazon                Linda Anne Kahn – Facebook
  Linda Anne Kahn – LinkedIn               Linda Anne Kahn – YELP
Linda-Anne Kahn is a Clinical Aromatherapist, Owner and Founder of Beauty Kliniek Aromatherapy Day Spa & Wellness Center.  She has over 22 years experience in Aromatherapy and healing.  She specializes in custom blending of essential oils and has helped 1000's of clients and patients over the years.    She specializes in Dr. Vodder's Manual Lymphatic Drainage, Color therapy, Lastone massage, Wellness Therapies  like :  Slimming Therapies, Nutritional Consults, SpaAroma Detox, and  21 Day Purification, Natural Detox Program and skin care. With her expertise and care she  combines many modalities to assist creating balance and harmony into peoples lives.  Linda-Anne teaches a certification Aromatherapy Class to health professionals, estheticians and massage therapists.  Book NOW!!        SHOP Products NOW!! 
Find Linda-Anne's Healing Arts Network listing(s) here:   Front Page , Authors,   Aromatherapy,  Products and Supplies,  Holistic Practitioners, Schools,  Massage Therapy , Lyme Therapies,  Radio Shows   
 Videos:   Linda Ann Kahn Aromatherapy                             
See Testimonials and Reviews here:     Testimonials                 See Products and Supplies        6/1/18
---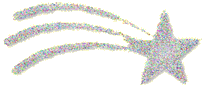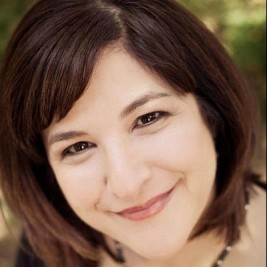 Bright Star Consulting Services 
Irma Kaye Sawyer
P.O. Box 1846
Joshua Tree, CA  92252
760-362-9175  
www.irmaksawyer.combrightstar@irmaksawyer.com            
Welcome to Bright Star Consulting Services!   
        Irma Kaye Sawyer – Amazon Page
      Bright Start Consulting Services on Facebook
        Irma Kaye Sawyer – on Instagram 
Healing consultations are available with Therapeutic Grade Essential Oils and custom blended flower essence remedies. Free information sent per your request.
 Irma Kaye Sawyer has been a Holistic Practitioner since 1992 using  the modalities of massage therapy, Reiki USA West Coast  energy healing, and   Shamanism  Healing and Counseling.  She is a group leader in the Distant Healing Network, a volunteer Internet healing service.  Irma is certified in Massage Therapy,  Polarity Therapy,  Reiki USA West Coast — Reiki Healing and Thought Field Therapy.  She is a Reiki   Master Teacher and has taught in the United States and abroad.  She is certified with the  IARP.org   International Association of Reiki Professionals and is a member of the Shamanism Foundation of Shamanic Studies.   Shamanic Healing sessions including Soul Retrieval, Extraction and Power Animal Retrieval are available, as well as Reiki  healing sessions in person or at a distance.  Healing consultations are available with Therapeutic Grade Aromatherapy  Essential Oils and custom blended flower essence remedies.   She also teaches Empath Empowerment Mastery Class and has been a guest on  Blog Talk Radio . 
Realize the Bright Star that you are.  I welcome your inquiry.         
Videos: 

 Irma K Sawyer 'Aquarian Empath Healing'               Radio Shows:     Irma K Sawyer on Blog Talk Radio 

                                     

 (See Flower Essence Article by Irma K. Sawyer)           See Products and Supplies         

 

                                                                                            4/1/18
---
Terry Walker
INTRINSIC HEALTH CENTER
34098 Pacific Coast Hwy, Suite C
Dana Point, CA  92629
949-388-5363
info@intrinsichealthcenter.com
www.intrinsichealthcenter.com

COLON HYDROTHERAPY – COLONICS – COLON IRRIGATION:Colon Hydrotherapy treatments in a professional, safe and comfortable Spa
environment using state-of-the-art, Colon Hydrotherapy equipment, UV water
filtration system and medical-grade disposable speculums.COMMON SYMPTOMS of an UNHEALTHY COLON or COLON TOXICITY:
Constipation ~ Indigestion ~ Diarrhea ~ Insomnia ~ Allergies ~ Chronic
Fatigue ~ Poor Digestion ~ Headaches & Migraines ~ Distended Abdomen ~
Menstrual Problems ~ Skin Problems ~ Irritability or Mood Swings ~ Nervous
Stomach ~ Irritated Bowel ~ Hypoglycemia ~ Food Cravings ~ Prostate Problems
~ Body OdorCALL TODAY:  949-388-5363  or  949-375-5115
---
Miluna Fausch, HHCP,
Ph.D.
125 W. El Portal, Suite C
San Clemente, CA 926721
866.625.9355
miluna@makingwellnessfun.comhttp://makingwellnessfun.com
Miluna Fausch, HHCP, Ph.D., Founder of Making Wellness Fun. Holistic
services & products for body, mind and spirit.
Miluna will teach you the keys to optimum health, energy, anti-aging and
living on purpose. Services include: Medical Intuitive Readings, Healing
Counseling, and ARCH Healing Energy Therapy.Do you need to lose weight? Are you looking for a comprehensive picture of
your life? Are you ready to heal?Sign up for our E-Zine and receive your Top 10 Anti-Aging Tips!
---
Jenny Sill-Holeman
Blue Rose Healing Arts
996 Edgecliff Way
Redwood City CA 94061
650-369-6215
jenny.s-h@earthlink.net
http://BlueRoseHealingArts.com
I can help you learn to access
and use your own inner healing powers to aid you in overcoming the
obstacles in your life. As we both deem appropriate, I can support you in
your healing journey through Reiki for energy balancing and clearing,
guided imagery and visualization for change, intuitive counseling
for guidance on your healing journey, and/or spiritual direction for
companionship on your spiritual path. As an ordained Interfaith Minister
I can also assist you with healing rituals and rites of passage. I offer
you a free consultation to discuss your situation and how we might work
together to achieve your goals.
---
Connie Habash
Awakening Self – Counseling and Psychotherapy, Yoga, Spirituality
P.O. Box 121
Menlo Park CA 94026-0121
(650) 996-2649
connie@awakeningself.com
http://www.awakeningself.com
Counseling and Psychotherapy that integrates body, mind, heart, and
spirit.  Working with holistic modalities such as breathwork, yoga, body
awareness, as well as art therapy, Enneagram, dreamwork, visualization,
inner dialogue and more.  CA Licensed Marriage and Family Therapist. 
Yoga classes that integrate inner exploration and yogic philosophy
with the physical practice. Ecclectic styles, including Vinyasa, Iyengar,
Shadow, and Restorative. Teaching yoga since 1993.
---
Marcela Liska
6929 Solano Verde Rd.
Somis  California 93066
805-386-4832
liska6929@yahoo.com
Reiki Master,Certified Quantum Touch Practitioner
My personal quest for healing led me to the discovery of energy healing
modalities. I love helping others to heal themselves. There is an unlimited
potential in everyone, I just help people to tap into it – to 'jump-start'
the process. Miracles do happen!
---

Pauline Bouvier-Davis
Maps for Healing-Wholistic Counseling
141 Seacliff Drive
Aptos  California 95003
(831)708-2073
paulinemariebouvier@yahoo.com
I am a counselor and artist offering individual sessions for people with
chronic pain and illness or anyone interested in healing mind, body and
spirit. Through the use of talk therapy, visualization, art and guided
imagery we will explore the inner realms and reconnect with the healing
spirit within. Please contact me at (831) 708-2073 or e-mail
paulinemariebouvier@yahoo.com
---
Dr. Peter Melamed
Biotherapy, Inc.
2215 Post Street #1
San Francisco  California   94115
415-409-3939
melamed@biotherapy-clinic.com
http://www.biotherapy-clinic.com
Welcome to Biotherapy Clinic, where you will find many treatment centers
under one roof. Biotherapy Clinic was established in 1975 by Peter
Melamed. He has been researching both Western and Eastern medical
techniques and incorporating them into his practice for over 30 years.
Biotherapy, Inc. is an Alternative Medicine Clinic that combines
the wisdom of traditional folk medicine, ancient Eastern medicine,
American and European naturopathy, and cutting-edge Western technology to
provide a complete, all natural response to your healing needs.
We administer therapies and sell healing products to promote the awesome
healing powers of the entire human body. Therefore, every condition,
including good health, can improve with Biotherapy.
---
Edgar A Guess Jr. MD
Beverly Hills Wellness Center
328 S. Beverly Dr.
Suite B
Beverly Hills CA 90212
301-284-8891

info@beverlyhillswellness.com
The Beverly Hills Wellness center offers integrative
medicine.  We give counseling and support to cancer patients. This
gives the cancer patient exposure to alternative treatments and programs
in addition to supporting the traditional cancer therapies. We believe
this method gives the cancer patient an opportunity to receive the best
ability to survive a malignancy.  We offer weight loss, nutritional
and anti-aging programs also. We offer Colonics, herbal and nutritional
products.
---
Patricia Bacall
Bacall Center for Well-Being
PO Box 24A52
Los Angeles CA 90024
310 477-4330
pbacall@bacallandassociates.com
http://www.innergiemethod.com/ Patricia is one of the most respected and
experienced Vivation coaches in the world. Vivation is a technique
for integrating suppressed emotions, reducing stress, and learning to
live joyfully, with enthusiasm and purpose. As a self-directed
emotional skill, Vivation permanently improves relationships, increases
health and vitality, motivates weight loss and supports prosperity. Are
you putting up with situations that don't support you? Learn how to turn
negativity into strength, strength into courage and courage into action to
turn your life around.Vivation is available worldwide through the referral network of Vivation
professionals. To read articles on specific subjects, go to www.vivation.com
---
Darcy Lubbers, ATR, MFT
Magic of Healing West
2727 Main Street, Suite E
Santa Monica, CA 90405
310.985.4292

Darcy@magicofhealing.com 

www.magicofhealing.com 
Darcy Lubbers, ATR, MF is a
psychotherapist and Clinical Art Therapist with over 20 years of
experience working in private practice, hospitals, and clinics in
the Los Angeles, California area. An author and innovator in the
field of Mind Body Healing, she brings a multifaceted and
multidisciplinary approach to her work, with a focus on wellness
through mind/body integration.
Ms. Lubbers has received
extensive training in the related modalities of Marriage
and Family Therapy, Clinical Art Therapy, Clinical Hypnosis, Guided
Imagery, Meditation, Structural Bodywork (Hellerwork), Yoga,
Movement Awareness, and Mind Body Medicine, including Ayurvedic
Healing Practices.
Magic of Healing West, founded by
Darcy Lubbers, has been offering dynamic, experiential,
educational workshops, seminars and retreats in mind body healing
and the expressive arts therapies for over ten years in Los Angeles,
nationally, and internationally.  Continuing education credit is available
for some health professionals for completion of these workshops,
including California Registered Nurses, Marriage and Family
Therapists, and Licensed Clinical Social Workers.
---
Janet Bernson
5530 Allott Avenue
Sherman Oaks
CA 91401
818-785-5290 ext 2
thehealingartist@aol.com
www.thehealingartist.com I am The Healing Artist. I use the
expressive arts ( writing, visual arts, theater, movement and sound ) as a
means to uncover the wealth within. This work includes Reconnection the
body to mind and spirit with a deep healing of all experiences. I am able
to work with you explore your creativity and honor yourself. This work is
sacred: I greatly value the opportunity to be present with those willing
to commit to this process. Individual and group sessions available.
More information can be found on my website: www.thehealingartist.com
---
David Linck ND
428 W. Harrison Avenue 101-C
Claremont CA, 91711
909-399-1960
rlinck@linckhealth.com
Dr. Linck received diplomas by the
International College of Naturopathy in Santa Barbara, California as a
Holistic Practitioner (HHP) and as a Naturopathic Practitioner (ND) In
addition, he is a member of the American Naturopathic Medical Association
(ANMA), American Association of Nutritional Consultants (AANC), and
American Holistic Health Association (AHHA). Dr. Link provides guidance in
alternative medical therapies Including: nutrition, anti-aging, herbal
support, personalized wellness plans, natural medicine for seniors, child
obesity and diet alternatives, and adult weight management programs, body
systems cleansing and renewal, tobacco/caffeine/drug detoxification eating
disorders ( anorexia, bulimia, etc), natural hormone imbalance treatment,
applied kinesiology/.muscle testing, neurophysical reprogramming (npr),
homeopathic guidance, aromatherapy, essential oils (and other general
alternative therapies)
---
Medicine Woman / Native Therapy
Frances M. Vasques
66070 Pierson Blvd.Unit B
Desert Hot Springs
CA 92240
760-251-2233
MWNTLightCenter@aol.com
We at Holistic Health Center of LIght are dedicated to the
development and enhancement of Self Empowerment through a variety of
services and products offered to people from all walks of life in achieving
and maintaining overall well being: Mentally, Emotionally, Physically and
Spiritually.Our facility's approach is not only an alternative, but an effective method
to assist and enhance, as well as compliment and correlate Western Medicine
techniques with Holistic techniques.Our Center of Light is staffed with Traditional Usui Reiki attuned,
certified, educated, and experienced people that truly know and love their
work. Each member brings caring, understanding, and encouraging energies. We
are here to spread Healing through Light, Love, Harmony, and Spirit to the
Earth and each other.
Classes & Workshops   Our ongoing Guided Meditation Classes, Metaphysical Workshops, and Reiki
Circles of Light have been developed with an array of intriguing topics to
enlighten and guide others with metaphysical/spiritual knowledge and
experience to acquire: inner peace, tranquility, clarity, and focus in the
Mind, balance, grounding, health, and healing in the Body, and a higher
consciousness from within the Spirit.Spiritual IntermediaryOn yet another level, our Spiritual Intermediary offers a variety of
services encompassing Spiritual Guidance, Counseling, and Advisory through
Discussion, Medium ship, Shamanic Services, and Psychic Readings with or
without the use of divination tools.ProductsOur Holistic product line includes and assortment of semi-precious
"Stone Medicine" jewelry, oils, and incenses, as well as bath
& body washes, salts, sachets, and scrubs made from all-natural Earth
Elements. These gifts of Nature are all handmade with Unconditional Love
which are sacredly prepared and projected with healing properties of Light
and Reiki that flows naturally throughout the Mind, Body, and Spirit of the
recipient. We also carry sage bundles, variety incenses, meditation mats,
gift certificates, and inspirational books.
---
Mary Helen Madrid-Null,
BSW, MA, RN, CCRN
91 No Ashwood Ave, #303
Ventura CA 93003
805-794-5442
PydgeeWee@netscape.net

I am a critical incident and nursing care intensivist with 30 yrs
experience at the bedside and also in the science and medical arts of
intuitive healing and conscious dying. I am mentored by Dr Dominga Reyes,
World U, Ojai. I am a bioenergist and Therapeutic Touch practitioner. I
can certify other TTrs for nursing credit hours in California. As a
Thanatologist I am faculty at World U in their BA/MA programs. I am
available in crucial end-of-life decision making for the dying and their
families; and available for law enforcement and other professionals
(individual or groups) (MD, fire, nurses, paramedics) for
death/dying/critical incident debriefing. I am a child bereavement
specialist.I practice in the Santa Barbara-Ventura California region—if needed
out-of-state please call me
---
Laura Sadler
2703 Reynier Ave
Los Angeles CA  90034
310-837-1219
310-837-1219
laura@massagespirit.com
http://www.massagespirit.com
Reiki Therapy, Massage Therapy
and Personal Yoga Instruction. Laura Sadler is a certified Reiki Master and
practices under the Usui method of treatment. Laura truly listens to her
clients and works to bring the body back into balance. She has had great
success in treating many conditions such as, Arthritis, TMJ, Back Pain,
Migraines, Depression and Stress.  Located in the Beverlywood area in Los
Angeles.Laura became interested in being a practitioner of the healing arts after
having suffered from chronic injuries herself (knee, shoulder and a
repetitive stress injury from computer work). She found that alternative
therapies were the only way she could get relief and attain complete
recovery from her pain. She is truly a gifted healer and she is eager to
share her abilities with people who suffer from stress, injuries or chronic
pain.
---
Colorado
Bobbi Thompson, RN
Wellness Spa on 5th. Avenue
146 W. 5th. Avenue
Denver,  CO   80204-5105
303-777-2555 x 2
info@wellnesson5th.com
http://www.wellnesson5th.com
In my own journey to health
from Multiple Chemical Sensitivities, pesticide and mercury toxicity, weight
challenges and other health challenges, I have learned a great deal to help
you restore your health.  The Wellness Spa specializes in inner body
cleansing, detoxification and anti-aging services using the ION detox
footbath to remove chemicals, pesticides, heavy metals and toxins; colon
hydrotherapy for digestive issues; Bio-Electric Lymphatic Therapy for
congestion and toxicity; Far InfraRed sauna for cellulite and weight;
hypnotherapy for emotional issues, reflexology for stress, and much more.
Call 303-777-2555 x 2 or visit us at
www.wellnesson5th.com.
---
Suzanne J. Winters
The Energy Connection
1522 Lehmbeg Blvd.
Colorado Springs  Colorado  80915
719 210-6649
Intuitivedoc@aol.com

All noninvasive holistic motalities…Quantum Xrriod Consciousness Interface system
Colorpuncture
Neuromuscular Re-education thought field therapy.Back to Top
---
Jeffrey Chapman
Louisville Clinic of Traditional Chinese Medicine
732 Front Street
Suite 207
Louisville Colorado  80027
303-604-0919
303-604-0919

healingartsnetwork@louisvilleclinic.com
http://louisvilleclinic.com/
Jeffrey Chapman, L Ac is
co-director of Louisville's oldest acupuncture and Chinese medicine clinic.
He is also an Associate Professor and Clinic Supervisor at Southwest
Acupuncture College. Jeffrey is an NCCAOM diplomate and a graduate of Five
Branches Institute's four-year master's program in Chinese medicine. He
specializes in Chinese internal medicine (herbal medicine) and traditional
Chinese acupuncture for all complaints, especially pulmonary and
gastrointestinal. Colorado License #438.
---
Jan DeCourtney
Life Spring Healing Arts
PO Box 21132
Boulder CO  80308
303-527-2886
303-527-2886
lifespringarts@juno.com
Free self-help instruction for
wellness and health enhancement, and self-help for alleviating chronic
physical pain and illness, stress relief, and muscle soreness.
Office:  Offering therapeutic massage and holistic health care in Boulder,
Colorado.
---
Practitioners Get Listed Here!  

Listings Store
---
Connecticut Institute For Psychosynthesis
P.O. Box 1183
Stratford CT 06615-1183
(203) 377-2421
Cynthia Pincus Russell, CISW, Ph.D.
email: psynnie@aol.com
The Connecticut Institute for Psychosynthesis
is a dynamic center housing a number of activities: training in psychosynthesis,
a breast cancer support group, a chamber music network, therapy of many
kinds, a writing class, and many service projects for the community (cancer, AIDS, etc.).General counseling is available to the community, with
a sliding scale for payment. Once a month we offer an open meditation for the community.Cynthia Pincus Russell, CISW, Ph.D., runs the Institute
and has a varied private practice. She is a supervisor in the Yale University Dept. of
Psychiatry, serves as Bernie Siegel's Exceptional Cancer Patients Health Professionals
trainer, and specializes in her practice in adult issues and spiritual
development. She is licensed in the State of CT. and is a certified
Psychosynthesist. Cynthia has published 3 books and numerous articles.We publish a bulletin, Psychosynthesis Lifeline
Bulletin, about the work, now in its 14th year. We also maintain a referral
roster for those seeking practitioners, (subscription $25/yr. ), available through the
Institute.
---
Susan J. McClellan
3 Burnett Drive
Wilmington DE 19810
302 478 6844
E-mail :  Mydreamsong@aol.com
www.ShamanSong.com
Training in Conflict Resolution programs
taught by world renowned peacekeeper and two time Nobel peace prize nominee
Dr. Dudley WeeksDr. Dudley Weeks is known worldwide for his work in conflict resolution and peace building.
His Conflict Partnership Process has been applied throughout the world to
deal with a variety of conflict situations, including interpersonal,
organizational, workplace, societal, and international.  His
publications include The Eight Essential Steps to Conflict Resolution.In this two-day program participants learn the Partnership Life Skills and
the Conflict Partnership Process, developed by Dr. Dudley Weeks, &
practice them in diverse conflict situations. The Skills and Process are
both conflict resolving and relationship-building, and thus go far beyond
traditional conflict management approaches that try to "fix" portions of
a conflict temporarily but leave the overall relationship and conflict
context basically unchanged, or even damaged. Conflict Partnership provides
a way of utilizing differences and conflict to:
*    Resolve immediate conflicts effectively
*    Develop mutual-benefit outcomes
*    Improve the overall relationship, and sustain that
improvement
*    Learn practical Skills to be used effectively in any
future conflicts
This Conflict Resolution training is highly interactive and includes
scenarios taken from real-life.   This two day program is a
prerequisite training to the five day certified intensive training also
being offered.For further information contact Susan McClellan on 302 475 7730
check out www.conflictpartnership.com 
---
Reverend Dr. Donia
Gonzales Copeland
Renewal of the Spirit Institute
POB 371 105 Clinton Street
Delaware City  DE 19706
302-834-5407
rnewalof48@yahoo.com

We provide ordination, training, certificates & degrees for those
men/women called into the Wholisitic Health Ministries in Pastoral
Counseling, Christian Counseling, Herbology, Aromatherapy, Therapeutic Touch
and Spiritual Counseling.We also provide Wholisitic Health consultations in Herbology, Aromatherapy,
Therapeutic Touch, Pastoral and Spiritual Counseling. Our Services are
$35.00 per session.  We also give workshops and retreats.  We have
a monthly healing and prayer circle that meets the last Sunday of each
month.  Please visit our websites and check out our calendar.
---
Florida
Stacey Brown, D.D.
P.O. Box 848
403 W. Main Street
Archer FL 32618
352-486-6135

Stacey Brown is an Ayurvedic herbalist,
aromatherapist and holistic lifestyle counselor, specializing in Ayurvedic
lifestyle issues such as medicine as food, aromatherapy and medicated
oils, Ayurvedic herbalism, and sustainable exercise routines. Also quite
proficient in henna (mehndi) tattooing.
---

Dr. Carolyn Chambers Clark
Bridge Street and Overbrook Road
Englewood FL 34223
888-544-8733
cccwellness@earthlink.net
http://home.earthlink.net/~cccwellness

My practice is devoted to helping clients balance their body/mind/spirit
in a way that is productive and joyful for them. I teach many self-care
procedures that are safe and easy to use but that reduce stress, pain and
negative emotions and assist in weight management.
---
Janet Borchert
2226 S.E. 15th Street
Cape Coral  Florida 33990
239-691-2529
lieges4@aol.com
A life-long commitment to holistic health care. Credentials as a National
Certified Licensed Massage Therapist; Certified Ingram Reflexologist,
Reiki third level; Therapeutic Touch Practitioner.Janet is available for training seminars; educational workshops and
individual instruction
---
Practitioners Get Listed Here!  

Listings Store
---
Georgia 

Rev. Laura Perry, N.D.
612 Stations Drive
Woodstock, GA 30188
678-445-0357
mamalaura@earthlink.com 
I offer naturopathic health
consultations, Reiki sessions and shamanic healing. Please enjoy the free
natural health article on my website. I offer joyful healing of body, mind
and spirit.
Practitioners Get Listed Here!
---
Practitioners Get Listed Here!  

Listings Store
---
Practitioners Get Listed Here!  

Listings Store
---
Indiana Holistic Health Network
P.O. Box 8712
Bloomington Indiana  47407
(812)331-0886

mailbird@indianaholistichealth.net
http://www.indianaholistichealth.net

Indiana Holistic Health Network
Directory is a mind, body and spirit network of Indiana's Holistic and
Alternative Healing, and Wellness Practitioners. The IHHN encompasses
neighboring areas in Kentucky and Ohio. The IHHN Directory features a wide
selection of Healing, Holistic and Alternative Wellness Services and
resources, Natural Products, including Local Food resources, Calendar of
Events, and Green Merchants offering services, products, and Healing
Activities such as Yoga, Tai Chi, Ceremonies, Workshops, Massage Therapists,
Bodyworkers, Herbalists, Acupuncture and more.
---
Practitioners Get Listed Here!  

Listings Store
---
Sabra St.Germain,DVM
All Paws Veterinary Services
445 West Walnut Street
Lebanon Kentucky  40033
877-255-7297
270-692-1729
allpaws41@hotmail.com
www.allpaws.us
I was certified as a veterinary acupuncturist by the International Veterinary Acupuncture Society
in 1981. I am a Reiki master. I have practiced holistic medicine and
traditional medicine side by side for nearly 25 years. I have had great
success with race horses doing acupuncture and energy work.
My particular healing energy is strongest with cats and horses.
I am available by appointment only. My fees are reasonable but I do charge
travel expense for over a 50 mile radius from my home. 
---
Practitioners Get Listed Here!  

Listings Stor
---
 Carol Bonnie Poirier
Herbal Hypnosis
17081 Three Rivers Road
Covington  LA 70433
(985) 373-2321
destress@bellsouth.net
www.herbalhypnosis.comDedicated for those who want to stop
smoking, reduce weight, manage stress with hypnosis, herbs, vitamins,
essential oils, journaling, breathwork for lifelong habit changes.
---
Shannon Sumrall, M.A.,
M.Ed.
Advanced Behavioral Consultants
1040 Calhoun, Suite155
New Orleans LA  70118
504-269-6996
504-269-6996
info@healthsurvey.com
http://www.healthsurvey.com
Traditional Chinese Medical
Qigong Energy Work, Hypnosis, NLP, EFT, Huna.
---
Mark Gerow
Lunarhythms Yoga
PO Box 1093
Great Barrington, MA 01230
(413) 528-5677
email: lunarhythms@webtv.net

Bring awareness to your own daily
cycles, as they align with the ever-changing phases of the Moon. Discover
how the Moon's energy affects our physical bodies, minds, emotions and
intuition. Learn to honor your daily energy cycles by tailoring a practice
that works for you each day. Classes, workshops and conference schedules
can be found on the website. Also, work with the website to formulate a
daily practice which includes, pranayama (breath-work), asana (postures),
and meditation. You will also find inspirational quotes and artwork on
this educational site."Let the beauty we love be what we do"  ~Rumi
---
Paul B Gustafson RN, BSN, CH
Healthy Hypnosis
PO 786
Burlington MA 01803
http://www.HealthyHypnosis.cominfo@HealthyHypnosis.com
888-290-3972Paul Gustafson graduated with a
Bachelor of Science Degree in nursing from the University of Lowell, in
Massachusetts. 1991. He went on to practice in the general medical and
cardiac populations at Massachusetts General Hospital prior to
specializing in hospice nursing.For eight years hospice offered the special opportunity for Paul to assist
his clients through the intimate, spiritual and profound moments of life
transition. This period of enrichment and understanding has well-prepared
Paul for the healing and inspirational field of hypnotherapy.Paul Gustafson is a native New Englander with strong interests in music
and writing. He is a professional musician and co-authored a screenplay.
Combining his hospice experience, creative talents with his compassionate,
moving hypnotic presence, Paul is a dedicated, creative and understanding
hypnotherapist.
---
Laura R. Zohman MA
Mind-Body-Therapies
PO Box 97
Swampscott  MA  01907
781-595-9911
laura@mind-body-therapies.com 
www.mind-body-therapies.com Laura R. Zohman is a transformational
therapies, teacher, healer and visionary. She uses varied techniques to
examine, explore and create positive life change. Her clients think of her
as a "Life Path Mentor". She brings 25 years of experience in
holistic studies and personal spiritual development to her clients and
students. Laura has a Master's Degree in Human Development, certifies in Hypnotherapy,
holds a Nutritional License in Massachusetts, is a Reiki Master and is an
Intuitive who works with energy balancing. She lectures a hospitals,
colleges, holistic centers, on stress reduction, past life regression, weight
loss, holistic nutrition and the energy body. In addition she does Intuitive
Counseling for Corporate and Party Events.
---
Practitioners Get Listed Here! 
---
---
Patricia's goal is to help people help themselves to a healthier, more rewarding life. She is the owner of Starchaser Healing Arts and Starchaser Integrated Coaching and Energy Healing through which she offers sessions on Integrated Coaching, energy healing sessions, or both.  She offers Classes, workshops and public speaking on personal growth and development, energy healing, shamanic practice and Aromatherapy.   She works virtually and through several spas and centers in NW Washington,DC and southern MD.   
Patricia is a certified coach, Reiki Master/Teacher in Eastern and Western Usui, Sekhem Seichim (SSR), Karuna and Gendai Reiki.  She is also a Master/Instructor of IET – Integrated Energy Therapy, a ThetaHealing,  Shamanism practitioner, a registered Professional Aromatherapist and a Meditation Instructor.  Patricia teaches certification Classes in all of her healing modalities, conducts many short workshops and presentations on healing for practitioners and the general public (e.g., getting unstuck; work-life balance; getting in touch with inner awareness, Aromatherapy for energy work, meditative practice.  She enjoys customizing presentations and workshops to meet the interests and needs of different groups of people, and she loves to Blog and make audio recordings.
"I liked the gentle yet firm assistance that Patricia provided when guiding me to/through revealing moments of self-discovery.  It was amazing since I was not consciously aware of some things I was holding on to and needed to release.  Also, I did not realize that a few coaching sessions would produce such pivotal results."
– BV, Baltimore, MD
See more Testimonials and Reviews here:     Testimonials    
---
Kelly M. Hilton
Discovering Resolutions
Kenilworth Drive
Towson MD 21204
443-504-4234
khilton@discoveringresolutions.com
http://www.discoveringresolutions.com
From personal experience and my work with clients, I believe that
both the questions and the answers we seek are within us. Practicing
hypnosis and hypnotherapy in the Baltimore area, I work with clients to
clarify issues and to provide the tools for self-resolution and growth.My goal is to help you discover or re-discover the strengths, knowledge and
resources that you already have within you. By learning to use the full
power of your mind to clear away perceived obstacles and limitations, you
will find that you have access to amazing new resources and unlimited
options for growth, healing, satisfaction and performance.Please link to my web site

www.discoveringresolutions.com to learn more about how hypnotherapy
may help you resolve issues and gain control over pain, stress, sleep,
weight headaches anxiety and more.
---
Prudence B. Kestner
P.O. Box 385
Jefferson, MD 21755
(301)834-5340
E mail: ioptpbk@aol.comPru Kestner is a certified yoga
teacher through the British Wheel of Yoga and the International Yoga Teachers
Association since 1976. She combines her Reiki skills and other hands-on
healing modalities with yoga therapy. Pru is well qualified to speak about, and teach,
anatomy and physiology, as it relates to the teaching and practice of Yoga. Her philosophy
of Yoga is summarized by the theme of Living Well in This World. Yoga
classes are offered weekly, as well as individual therapy sessions, by appointment. Please
contact Pru for more details. Reiki therapy can be practiced in person or through distance
healing.Pru is also, a Harner Method Certified Shamanic
Counselor trained through the Foundation for Shamanic Studies.
The work that she does for a client includes divinations, Psychopomps (work with the
spirits of the dead), healing extractions and soul and body part retrievals. Pru practices
Shamanic Counseling in person and with distance work. Over the period of several therapy
sessions with a client, the client is taught how to do the "Shamanic Journey"
for him/herself. In teaching these basic Shamanic healing skills to the client Pru
accomplishes her goal in the healing process, which is to give the client the skills that
will allow them to move on independently on their path towards healing.
---
Shari Russell, CHt, CSC, RM
The Sharing Space
484 Pecos Circle
Lusby MD 20657
(410) 326-3499
srussell@ameritel.net
Shari is a Certified Spiritual
Counselor, Hypnotherapist, Reiki Master and Crystal Therapist.  Each
modality offers something unique with one goal in mind, peaceful
empowerment of her clients.  Also certified in substance abuse
counseling.
---
Practitioners Get Listed Here!  

Listings Store
---
Practitioners Get Listed Here!
---
Gabriele Kushi
Kushi's Kitchen
P.O. Box 16024
4265 Meadowbrook Blvd.
Minneapolis   MN 55416
952-915-1476
gkushi@kushiskitchen.com

www.kushiskitchen.com GABRIELE KUSHI, BFA,
MEA, CHHC, AADP, the director of Kushi's Kitchen and the author of "Embracing
Menopause Naturally" is an internationally recognized expert and
board certified Holistic Practitioner on healing with natural foods and
macrobiotics. Gabriele offers Counseling, Lifestyle Programs, and Cooking
Classes in person and via Video and Phone-Skype worldwide.

www.kushiskitchen.com
---
Deer Domnitz, M.Ed.
5710 S. Newton Ave.
Minneapolis, MN 55419
(612)928-0126
Email: DeerFinanc@aol.com Deer is graduate of the Applied Hypnosis Center, Santa
Rosa, CA. In her practice she incorporates her hypnotherapist skills and
her psychic ability to counsel her clients on past life
and other issues. Some issues can be worked on with distance healing.Deer  is also the president of Deer Productions,
through which she markets her hypnosis and relaxation tapes. Please see her listing under "Related Products".
---
Tasha Johnson
The Art of Soul &Wellness Center Etc
5401 E. 54th St.
Minneapolis MN  55417
(612) 839-7100
(612) 839-7100
TashaJohnson2004@aol.com
Holistic CounselingBenefits:
Healing the source of your symptoms
Clarity of Life Transitions
Stress Managment, Meditation & Coping Strategies
Spritiual Growth & Awakening
Improving Self-worth & Self-AcceptanceIntegrative Bodywork
Integrative bodywork is beneficial to those seeking to create change by
releasing the energetic patterns that prevent healthier ways of living and
creating positive growth. The process allows us to release our emotional
issues that often manifest through physical symptoms of pain or disease.  By
recognizing the related emotional pattern that no longer serves us, we can
also release the physical symptom at the source of the symptom.  This method
of bodywork is an integration of several modalities: Reiki energywork to
balance and restore our body's natural healing ability; Rosen Method that
fosters awareness of tension and emotion stored in our body's memory and the
use of imagery in which the Soul artfully expresses itself.   A Reiki
session is available.Expressive ArtExpressive Art is a method of visually exploring our stress, issues and
resistance. Expressive Art allows us to work at a deeper level than many
traditional modalities by bypassing our thinking, judging minds in order to
allow emotion to share the wisdom of our Soul. We get a glimpse of the
framework of how we perceive and respond to the world that often limits our
choices and inhibits our well-being. In addition to understanding the
"problem," Expressive Art suggests a path to move into the solution by
transforming the wisdom of our deeper self into a healthier way of relating
to ourselves and our environment.  This method is especially useful for
individuals living with physical symptoms (such as chronic pain and
illnesses such as cancer) or emotional symptoms such as anxiety and
depression interested in resolving the deeper issue we are being called to
understand.I Ching
The I Ching translates to "the book of change." It describes the natural ebb
and flow of Life that is demonstrated in nature. The I Ching allows us to
gain clarity and understanding of our choices and situations. It offers
insight into how to work with our current life experience and struggles. The
I Ching demonstrates the inherent growth and decline evident in all things
and allows us to honor these rhythms in our life with awareness and
perspective to cope more gracefully. If you are searching for clarity or
guidance, the I Ching is a useful tool to connect you with your inner
guidance and Higher Purpose.Education and Experience
Tasha offers a compassionate and reflective presence and empowering support
to adults and adolescents seeking growth, self-understanding and a deeper
sense of spiritual authenticity by teaching life skills and stress
prevention. She has cultivated these skills as a professional level member
of ABMP (Association of Bodywork and Massage Professionals) and graduate of
Salve Regina University, in Newport, Rhode Island, where she completed a
Master of Arts degree in Holistic counseling. Tasha works with Hazelden, a
chemical dependency recovery center, as a Wellness Counselor."It was a life opening experience."  S.C.
---
Phoenix Kennedy, RN
Energy Therapeutics
245 Seal Ave
Biloxi MS 39530
228-435-2321
ChooseToHealNow@yahoo.comI've been involved in energy work for over 10 years now.
It's a blessing to be surrounded by miracles and to have constant
opportunities for growth. Currently, I use a combination of Reiki Usui,
Reiki Karuna, Chelation, Sound & vibration healing, Core Energy
Therapy and Shamanic techniques. My guides use this combination to create
a powerful mixture this unique to each client and transforms as your needs
change.
---
Jacquie Hope Chapman
FMCH  Centreville Clinic
143 W. Howard Street
Centreville MS  39631
601-645-5566
601-645-0272
jhoprcnm@aol.com
Certified Nurse Midwife
providing holistic care to women throughout the childbearing years. Also
providing preconceptual counseling, care of peri and postmenopausal women.
Also caring for newborn infants up to six weeks old.
---
Kate and Richard Mucci
Crosswynd Healing Music
4616 W. Sahara Ave , PMB 102
Las Vegas, NV 89102
(702)595-2228
E-mail: cwynd@aol.comKate and Richard conduct healing music
workshops and concerts.  They have written a book, "The Healing
Sound of Music", which leads individuals through the maze of using
music for healing.  With practical exercises, music recommendations
and an included CD, readers can help themselves heal many physical,
emotional and spiritual illnesses.  Kate also does personal healing
recordings on harp.Kate and Richard Mucci perform as the harp and guitar duo, Crosswynd,
throughout the southwestern U.S. and are available for healing concerts
and seminars.  They also do music programming for businesses.
Back to Top
---
New Hampshire
Yvonne M. Freedman, Shamanic Practitioner


Personal Counseling and Therapeutic Touch
Nashua, NH
(603)888-3047Welcome to my "home"
I invite you to come in and visit with me for a moment.
The fact that you are browsing in this part of the Internet tells me that you are seeking
alternatives for some situation in your life which has not been helped by any conventional
ways. As you know, in any therapeutic technique, it is the relationship between the
individuals which ultimately makes the difference. As you read the paragraphs below I hope
you can get a sense of who I am as well as my healing abilities and training.In my work, I focus on educating my clients to become
aware of the relationship of body, mind and spirit.  I have based my training on
personal experience of the connection between my emotional and the physical selves. I have
seen how my life has been formed by these connections. For you to change these, you will
need to explore your attitudes and learn how to make changes in them. Both my training and
experiences will be available for you to use as they show themselves to be suitable.My training includes analysis with a Jungian Analyst
for at least 10 years. This analysis has made me sensitive to inner images. When listened
to with a loving attitude, these images release their healing energies to the individual.
I was also a member of an Edgar Cayce "Search for God" Study Group for about 8
years before entering into analysis. Currently, I am a student of the ways of ancient
Peruvian healers, the Inkas and of Atlantic University in the subject Transpersonal
Studies. Therapeutic Touch is also of my tools.I believe that the first appointment should be an
opportunity for us to become acquainted rather than jumping right into the process. During
this appointment, we can map out what we can do together to enhance the healing work which
you desire.My rates are on a sliding scale based on what you can
pay.
Practitioners Get Listed Here!
---
New Mexico

Dr. Farah Khan, DOM
YinEssence.Com
4911 Alberta Lane NW
Albuquerque NM 87120
505-922-9101

Dr.Khan has developed herbal and aromatherapy formulas for people with
Lyme Disease and Fibromyalgia. She offers herbal and aromatherapy
telephone consultations. Dr.Khan is a licensed Doctor of Oriental Medicine
in the state of New Mexico and a nationally licensed acupuncturist and
herbalist. She offers acupuncture treatments in the Albuquerque area. She
does facial rejuvenation acupuncture, energy healing, reiki, and intuitive
readings locally. Info on many other health issues is available at her
website including weight loss, hair loss, depression, stress management,
allergies, PMS, menopause, hepatitis, HIV, and more!
---
Elizabeth Anglin
Madrid, NM
505-908-9558
info@ElizabethAnglin.com
http://www.elizabethanglin.com     
Elizabeth Anglin on Amazon         Elizabeth Anglin on Facebook
Elizabeth provides practical Animal Communication and energy healing Emotion Code Clearing for horses, cats and dogs and other animals in your home or rescue organization.   A veterinary intuitive Psychic Readings, remote viewer, and evidential Spirit Medium Elizabeth has the ability to see, feel and hear specific information about your animal's physical body and spiritual path.  Elizabeth has been a Traditional Usui Reiki Master and Animal Communication since 1994, a Remote Viewer and Evidential Spirit Medium since 1997, and an [Equine Services] Equine Massage Practitioner since 2002.   She offers intuitive Psychic Readings and energy healing sessions for people as well as pets through her website ElizabethAnglin.com   Elizabeth also hosts Cosmic Passport, an intuitive/paranormal talk show.  She is the author of "Experience: Memoirs of an Abducted Childhood" available on Amazon.
Cindy B. says: My reading with Elizabeth was such a comfort to me. My son just recently went to heaven and being able to connect with him has helped. I am sure I will be contacting her again and recommending her to family and friends                                          Book Now!
 Find Elizabeth's Healing Arts Network listing(s) here: Authors  Animal Health,  Animal Communication, Akashic Records, Reiki – USA West, Energy Workers,  Holistic Practitioners, Schools, Radio Shows                                                             4/16/18
---
 Dr. Patricia Gadesaud
Compassionate Healing & Counseling
728 Beach Avenue
Beachwood New Jersey 08722
732 773 8878
pgadesaud@yahoo.com
http://compassionatehealing.byregion.netDr. Gadesaud is an M.D. who practices Holistic Medicine.
She combines her Master REIKI skills and other hands-on-healing modalities
with HYPNOTHERAPY, NLP, acupressure, cold laser therapy, as well as
SPIRITUAL HEALING.She balances your entire energy system and clears your chakras, meridians,
aura, painful or weak areas to bring about DEEP TRANSFORMATIONS AT ALL
LEVELS OF MIND, BODY and SPIRIT.Dr. Gadesaud is an ordained MINISTER and Certified Spiritual COUNSELOR who
can truly help you find GUIDANCE and PEACE.She offers various WORKSHOPS from Holistic Weight Management, Reiki
training, vibrational and anti-aging therapies, to Spiritual Healing and
group Hypnotherapy on a monthly basis.Therapy can be performed and will be effective in person or through DISTANCE
HEALING (PayPal payment accepted).
---
Elaine Egidio
Dancing Winds Therapy
83 West Highland Ave.
Atlantic Highlands, NJ 07716
(732) 291-0379
egidioem@home.com Elaine is a Shamanic Practitioner
studying Core and Celtic Shamanism.  She is also a Dance Movement
Therapist and Licensed Professional Counselor.  She believes very
strongly in the integration of body, mind and spirit.  She performs
Shamanic healings, extractions, soul retrieval and power animal retrieval.
This work can be done in person or long distance.
---
Linda Hunter
Healthunter
Glendora Ct. C-17
Glendora, NJ 08029
(856)488-1348
Healthunter@msn.com
I am an eclectic woman at the peak of
her power.  Over the years I have studied many forms of holistic
healing.  They include:  integrated massage therapy,
psychotherapy, addictions therapy, nutrition counseling, energy work, and
unconditional love. (which probably works best of all.)  My spiritual
path is the foundation of my practice.  I have asked God to use me as
a vessel of His healing power and he is.Blessings,Linda Hunter
---
Cristina Blasoni, LCSW,
C.Ht., Reiki
Master
Bergen Regional Medical Center
230 East Ridgewood Ave.
Physician Private Practice Suites, 6-2
Paramus, New Jersey 07652
201-225-4700
clblas@aol.com 

A healthy mind and body is a Divine right to all of us.
However, at times we encounter that health is lacking due to a variety of
biological  and external environmental  reasons for example :
genetic  predispositions,  polluted environments, stress, over
processed and chemically altered foods.   But,  also
internal environmental contributors, as personality structure, repressed
emotions and traumas manifest symbolically on the body  as  dis-ease.
Thus, to fully embark in a journey of self exploration  and
restoration of the body to full equilibrium will take dedication,
motivation, patience and above all Faith in Self.
However, where does  one  begin the journey towards  health
and healing?   The answer  is : Acknowledgement that one
wants  to  liberate and grow  and all else follows.
Services :  Psychotherapy is for exploring  and dealing
with the ego, the defenses, blocks and the repressed  traumas and
emotions and  thus, come in contact with the True Self .  Deep
Relaxation and Meditation for easing the process and gaining
forgiveness.  Reiki is for relaxation and healing. It is utilizing
the Universal  Life  Force  that exists in the environment
and Universe.
---
Dr. Shirley F. McDougald
135 E. Clinton Avenue
Suite#4A
Bergenfield NJ, 07621
210-501-8847
healingvessel@aol.com
"Live Your Life By Design, Not
From Crisis To Crisis"

Dr. McDougald is a certified CORE Counselor and Grief
Recovery Specialist.  Her areas of specialization are:
Grief Counseling, Women's Health Issues, Enneagram Counseling, and
Addictions Counseling…
CORE is applicable to these and a wide variety of other conditions as
well.
CORE Counseling
is a holistic approach to sound mental, emotional, and physical health.
CORE is a healing modality that is synoptically effective, impacting the
'whole' person; mind, body, and spirit.
CORE is an acronym for:
Conscious – awakening to oneself
Ownership – taking responsibility for one's life
Retrieve – recovering your hidden parts
Release – releasing what you don't need
Engage – engaging one's healthy parts; wholenessCORE is designed to equip the client to avoid crisis as an instrument of
change and utilize 'choice' instead. The choice of course is to live
life more 'elegantly',  that is, more easily, in alignment with the
soul. This frees one from the path of dis-ease to one of ease, which can
mean spiritual harmony, happiness, peace, good health, and prosperity.
---
 Hu Dalconzo
www.HolisticLearningCenter.com
1509 Lakeside Dr. So.
Forked River   NJ  08731
888-452-0878
Hu@HolisticLearningCenter.com
www.HolisticLearningCenter.com
Holistic Learning Centers offers (HLC) clinically proven Self-mastery
courses, educational products and coaching certifications for Holistic
Practitioners and people seeking Self-empowerment! Hu Dalconzo, the
founder of HLC, spent eight years teaching the emotionally handicapped in
inner city schools until in 1977, Hu founded a Self-actualization training
company called L.I.F.E. (LIFE is an acronym for Love, Integrity, Freedom,
and Esteem). Then, in 1995, Hu started accepting students who wanted to
learn about the Self-mastery techniques that he developed during his 25
years as a founder of L.I.F.E. and so Holistic Learning Centers was born.Holistic Learning Centers primary service, is a self-empowering,
Self-mastery Counseling Process, for students who seek deep inner
spiritual work, along with two professional holistic modality courses.THE OBM SELF-MASTERY PROCESS: The OBM Self-Mastery Process is a
30-year-old, clinically proven "Spiritual Psychology". OBM
utilizes the best of Eastern and Western methods to create a tool that
enables a person to achieve mastery over their ego mind! If you are ready
to engage in some Self-reflection, then the OBM Process could be your path
to Self-Mastery! OBM is offered in person or over the phone.HOLISTIC SPIRITUAL COUNSELOR'S CERTIFICATION COURSE (or what many holistic
people call Self-Mastery Coaching) is a self-mastery facilitator's
course…for people who want a holistic career, or for practitioners who
want to add self-mastery coaching to their present modality. Holistic
Spiritual Counselors are taught how to facilitate the OBM Self-Mastery
Processes. Many practitioners with other modalities use the techniques
that they learned from this course to enhance their practice and their
private lives. This course is offered on campus, as a home study course,
or you can purchase the training manual & cassette album separately.
HOW TO CREATE AN ABUNDANT HOLISTIC PRACTICE: This course was created to
teach practitioners how to successfully market their modalities! We share
our field-tested marketing knowledge with you in our 205-page training
manual! If you are ready to DO THE WORK YOU LOVE, this course will serve
you well. This course is offered as a home study course or you can
purchase the manual and cassette album separately We pride ourselves in
putting "Spirit First!" so we offer small classes, affordable
tuition, easy payment plans, phone coaching, and home study.
---
Judith Auora Ryan
166 Winthrop Road
Edison NJ  08817
732-985-0526
732-985-0526
RyanChi@aol.com

www.astrologybyjudithryan.comJudith Auora Ryan's career as
a professional astrologer and clairvoyant has spanned over 25 years and six
continents. She is a frequent guest lecturer on the top world cruise ships
and is interviewed on TV and radio stations. Judith wrote an astrology
column for over 5 years and has an international clientele base. She
specializes in helping others achieve their deepest hopes and dreams by
guiding them by the stars.
Practitioners Get Listed Here!
---
Frank Pennestri Ph.D
Transformations
P.O. Box 494
Glen Head  New York 11545
516 507-8390
fpenn2@yahoo.com Frank Pennestri is a former
Mental health Therapist with specializations in addictions, chemical
dependency, and dual diagnosis. Frank is is a certified Hypnotherapy
Instructor and has taught Hypnosis Certification courses and advanced
hypnotherapy courses for the past 18 years. Specialized advanced classes
such as Conversational Hypnotherapy, as well as certification classes
in Past Life Regression. Seminars and workshops on Topics such as
Intra-Cell Command Therapy and Bodymind Communication, The Central Nervous
System and the biochemical and physiological explanation of Mindbody
communication. The founder and director of Transformations for Life.
Workshops and seminars as
listed.
---
Rev. Hillary R. Raimo
108 Orlando Ave
Albany NY 12203
518-376-2503
hillz16@yahoo.com Hillary is a graduate of Lynn
Andrews School of Sacred Arts and Training. She is also ordained minister
through the SHES organization. Hillary focuses on using a combination of
energy work and counseling with a strong connection to shamanic techniques
to provide a healing environment for her clients. She is available for
scheduled one on one sessions or phone sessions. She is a Reiki Master
Teacher in both Usui and Karuna reiki and has a extensive background in one
on one study with native shamans.Hillary takes great care to
fuse together a program that includes ancient techniques as well as
incorporating today's modern needs to bring about a more balanced
therapy.Her focus is on nondenominational spiritual counseling along with
energy and body work, by using all areas of her specialty together in her
sessions. Hillary works to bring balance to your physical, mental, emotional
and spiritual needs.For more information, or to
schedule a session with Rev. Hillary Raimo please call 518-376-2503
---
Maria Cipriani
650 W. 42nd St.
New York NY 10036
212-594-4659
shaman@gatherer.org
www.mariacipriani.com

Maria's practice includes
shamanism as well as many forms of psychotherapy, including EMDR,
hypnotherapy and guided imaginal work, which is a combination of traditional
hypnotherapy and traditional shamanic journeying.In addition to her shamanic training, as a certified shamanic counselor with
Alberto Villoldo, she has studied with Michael Harner, Tom Brown, and Robert
Moss.Maria is a graduate and faculty member of the
Helix Training Program
where she teaches shamanic healing practice and ritual. She also holds an
MSW degree and is certified in hypnotherapy and EMDR.
---
 Lucien Sanou
Health Spirituality
24-28 98th Street
P.O. Box 699071
East Elmhurst New York 11369
718-779-2001
luciensanou@yahoo.com

I am MD, MA in Professional Pastoral Counseling and Spiritual Care, APD in
Spiritual Care, an Independent researcher in Health Spirituality. Health
spirituality is an understanding of Christian spiritual facts and truth and
of Modern scientific facts and truth to promote a right and healthy
psycho-behavioral logic for a right, harmonious, happy, and healthy life on
earth. Health spirituality is a
practical evolution in health psychology. Its mode of intervention is the
Self-Assisted Therapy (SAT) to help a person to improve health and life
in spiritual freedom and happiness. SAT is an individual and an in-group
process before a picture of the Healing Face of Jesus using techniques of a
self-relaxation (mastering one's self-oxygenation is mastering one's inner
metabolic process and one's recycling process), a self-reflection or
meditation (reflecting on the mystery of human suffering is treating oneself
at the root of a pathogenic phenomenon), and a self-contemplation (seeing
ourself as we are and as God loves us and calls us to be is accepting the
renewal of our true self-potential to heal, cure, liberate, and deliver from
any pathogenic causality). Jesus is the Therapist made
present by the Holy Spirit, and the human therapist is Jesus' assistant
leading another person in self-therapy process. The result is an immediate
and concrete feeling of safety and well-being, a self-confidence, and a
self-experience of spiritual potential to improve a right and healthy life
helped by Jesus as in his historical Presence, described in the Bible.Health spirituality is a
charismatic renewal of health care in life. We are called to live
related to others happy and loved by the Divine Creator. Ailment is a call
to improve a right and healthy life in a given ecosystem.
---
Joan Poelvoorde, CSW  PC
One River Place
New York, NY 10036
646-473-0138Joan's practice is varied including both Shamanic
Practice and traditional Psychotherapy. Joan is licensed in New
York State and holds a Masters of Social Work from NYU. Joan's training includes extensive work in Bioenergetic
Analysis, Hypnotherapy, Gestalt and Transactional Analysis as well as Shamanic Healing
studies.In addition to her professional education Joan is a
co-founder of : Healing Works,Inc., New York Milton H. Erickson Society for Psychotherapy
and Hypnosis and The Helix Training Program.
---
Christina Morris & Jeffrey
Weidmann
258 Henry Street
Brooklyn NY 11201
718-885-4850
elementhealing@yahoo.com
www.elementhealing.com Christina Morris and Jeffery Weidmann are
License Acupuncturists in New York, Diplomates in Acupunctrue and Chinese
Herbology. Our clinic, Element Natural Healing Arts, is conveniently
located at 258 Henry Street in Brooklyn, NY close to many subways and bus
stops. Element Natural Healing Arts offers acupuncture, herbal and massage
treatments for many health conditions. Commonly treated conditions
include: all kinds of pain such as back pain and sciatica, stress
infertility and gynecological problems, gastrointesinal and urogenital
conditions, respiratory ailments such as common cold and asthma,
conditions of the eyes, ear, nose and throat, circulation problems,
emotional and psychological conditions, weight control, addiction
treatments and more. Element Natural Healing Arts also offers cosmetic
acupuncture and facial rejuvenation treatment to diminish wrinkles, fir
facial muscles, tighten the skin and reduce blemishes, other treatment
offered include reflexology and ear candling
---
Audre-y
PO Box 90
JAFNY
New York, NY 10001
212 243 3266
Achee22@aol.com
  www.achee.orgAudre-y is a gifted
clairvoyant-healer who does intuitive "psychic" and spiritual
consultations.   An intuitive therapist, seminar leader,
astrologer, I do work that is loving, deep, intensive, shamanic and
transformative.   You can watch and participate in my live cable
access TV show, "Aurora Borealis & Achee With Audre-y" in
Manhattan on Wednesday evenings at 7:30 pm on Channel 56 on TimeWarner/AOLTV
or Channels 88/108 on
RCN systems.  My previous show won the Hometown Video Festival's
"Inspiration" award in 1998.   Also, I am committed to
peace, sustainability, and transformation personally and planetarily with
free will and free choice
for everyone, for the highest good of humans, Earth and universe.
So, I co-founded and chair nonprofit organization Achee (pronounced Ah-shayh'),
which is adapted from the Yoruba people of Nigeria's word "ashe"
or "ache'," which means the bounty, blessings and love of the
Creator.   We have property in West Africa to set up the Achee
Light Center.   Check our website, www.achee.org.
We are again doing monthly Achee Activity Seminars in New York.
I have written "A Healer's Heart: A Potpourri of Humanity" as
well as "Raising Race Consciousness," which are being edited
now.   Now is the time for miracles.   Now is the time
to awaken to our full potential and live it!   Now is the time
to be who we best are.   Let us do it together.
---
Rebecca Spath
Breathing Room Therapies
New York NY 10003
212-420-9607

breathingroom@bigplanet.com
Breathing Room Therapies is based on the
teachings and healing experiences I'd had over the past decade. As a
Breathwork Practitioner, Spirit-based and Intuitive Counselor and
Hypnotherapist, I work with clients to discover within them the power to
heal, grow, expand and find their own personal power.Let me assist you in learning powerful breathing, visualization and energy
restoring techniques to bring increased vitality and joy into your life.
Experience the sense of freedom, empowerment, energy, relaxation and
renewal. A WEALTH OF HEALING POWER RESIDES WITHIN YOU. GIVE YOURSELF THE
OPPORTUNITY TO LIVE YOUR BEST LIFE POSSIBLE…AND CREATE SPACE FOR THE
LIFE YOU DESIRE…AND DESERVE"
---
Ronnie Allen, Ph.D.
The Crystal Tarot
PO Box 290709
Brooklyn, NY 11229-0709
718-339-9173
crystarot@aol.com
www.thecrystaltarot.comI am a Board Certified Holistic Health
practitioner specializing in the energy healing modalities and Spiritual
counseling. I integrate these with alternative therapies to enable one to
make the mind/body connection and self-heal. I use Tarot, crystals, dreams
and Goddess spirituality as Tools of Empowerment as well as color &
sound therapy, the use of the pendulum and nutrition. I offer several
courses. On my site there are many articles on these tools and on other
aspects of healing. I offer an Holistic Healing Questionnaire, which is a
multi-modality tool to help people grow and make changes. There are also
links, a Q&A section forming and practitioner listings for adults
& children.
---
Rev. Katherine Appello
90 Gold Street 13 H
NY NY 10038
212 714 5016
creativehealerka@yahoo.com
I am a Metaphysical Christian
minister, certified in Hypnotherapy, Reiki, Bodywork, and Spiritual
Counseling through the ABH, IATC and University of Metaphysics and
Worldwide Chiristianship. I am also an educator, poet, Lyricist and
songwriter. My LLC offers audio book and c.d. projects, as well as limited
mediation services in NY City as present. I am quite fluent in Spanish and
Italian also.
---
Justin Mandel, L.Ac
Dipl.C.H. Doctor of Acupuncture
Wu-Wei Healing Arts
475 Main Street
Armonk NY  10504
914-646-4545
914-234-3374
qpuncturist@yahoo.com
Wu-Wei Healing Arts mission
simply stated is to provide excellent, compassionate, high quality health
care for patients via the use of both Eastern self-healing and healing
methods in order to improve and maintain one's health, one's happiness, and
the ability to enjoy one's life.
At Wu-Wei Healing Arts we practice Chinese Medicine which includes the use
of Acupuncture, Chinese Herbs, Gua Sha, Cupping, Moxibustion, and Medical
Chi-Kung Energetic Healing.
Wu-Wei Healing Arts is a general practice that has given partial of total
relief to many patients with a wide variety of conditions from
musculoskeletal pain, gynecological conditions, addictions, HIV/AIDS health
related complications, fibroids, headaches and more.
Please give us a call to schedule an appointment or to discuss any
questions.Office Visits/Home Visits by Appointment Only.
---
Timothy Burgin
Acu-Yoga Therapy
Louisiana Ave
Asheville NC  28803
828-337-9100
828-337-9100
Acu-Yoga Therapy is a holistic
approach to wellness combining the eastern healing practices of acupuncture,
massage, meditation and yoga. Using the diagnostic tools of Traditional
Chinese Medicine (TCM) we uncover the root of disease and prescribe a
comprehensive treatment including herbs, diet and lifestyle changes. Our
approach treats the physical, mental, emotional and spiritual bodies for
maximum healing efficiency
---
Carla Walker LMFT
Miracles Inc Healing And Counseling Center
134 Professional Park Dr.
Suite 400
Mooresville
North Carolina
28117
704-664-1009 Ext. 11
Carlajean45@Aol.ComCOUNSELING, THERAPY, VISION COACHING, SEMINARS
Are you feeling tired, anxious, confused or stuck?
"Miracles" is a Counseling Center committed to creating and delivering
services focused on Wellness. We serve Children ages 3 +, Individuals,
difficult Adolescents, Adults, Couples, Businesses, & Corporations. We
specialize in the treatment of depression, Anxiety, ADHD, Addiction,
Substance Abuse, Pre & Marriage Counseling, Grief Counseling, improving your
moods, support finding your path, Divorce, and much more. As we think beyond
traditional roles and move into a more holistic mode we find the best way to
provide quality health care.PRIVATE PAY, MOST INSURANCES, MEDICAID, & MEDICAREOur goal at "Miracles" is to inspire individuals to take charge of their
life, health and wellbeing through holistic treatment. The Center will be
offering different programs with the focus being self-empowerment, optimal
health and vitality. "Miracles", promotes preventative as well as
alternative information for individuals, families and the community as a
whole. We believe together we can make a difference.We look forward to working with you and hope that together we can create a
synergy of wellness in the community.
704 664-1009 ext 11* Meditation
*Yoga
* EFT
* Imago therapy
and more…Do you yearn for more meaning in your life? Do you wish you could have
better relationships? Would you like to have more honest relationships in
which you are able to safely and lovingly express your feelings and have
your real needs met? If this speaks to you, then you may want to take this
life-changing journey. Miracles can help you become more of who you truly
are and can be. Through the work, you can know and understand yourself more
fully and enrich your life.Miracles offers a safe, loving, and caring environment in order to identify
and work through the thoughts, feelings, images and beliefs, conscious or
unconscious, that may be holding you back from the fulfilling, abundant life
you were meant to have. We offer a path back to your real self. Every
individual is held with love and caring on his or her path back to feeling
joy, love, and wholeness again.In the Lake Norman & Los Angeles area we offer a way to start you on your
path of self-transformation – as slowly or as quickly as you would like.The work will complement your current spiritual path and practices. People
of many different faiths and cultural backgrounds practice the holistic
Path. There are Counselors/teachers of diverse socio-economic backgrounds
from all walks of life.
---
Shantala
111 Windy Hill Lane
Tryon, North Carolina 28782
(828)863-4302
Email: Shantala7@yahoo.com Dream Interpretation. I help others to
navigate the river of their dreams.
---
L.B. Grotte, M.D.
Acupuncture Associates
5399 Mayfield Road
Lyndhurst Ohio  44124
440-461-7488
216-383-0800
commentary@drgrotte.com
www.drgrotte.com
Dr. L.B. Grotte, M.D., was the
first physician in Ohio to be board certified in both acupuncture and
Chinese herbology. He has studied Chinese, Tibetan, and Japanese styles of
acupuncture and herbal medicine in depth, and is the first physician in the
West to be permitted to study West African Ifa medicine. He has practiced
Oriental medicine in Cleveland for more than 23 years.Amy Shurtz, R.N. has worked with Dr. Grotte for 10 years has wide experience
with many apects of Oriental and African medicine. She has pioneered
investigation into the medicinal value of traditional African drumming
techniques.Our small practice specializes in creating individualized treatment plans
combining Western and Oriental methods.                                Back to Top
---
Lisa Grablovic
Pathways to Vitality
644 SE Greenway Drive
Gresham OR  97080
617-905-1747

grablovic@gmail.com ,
www.lisagrablovic.com
If you struggle with staying on target, focusing, finding the energy and
motivation to meet your goals, or honing in on your life's purpose, you have
come to the right place.
With over 15 years' experience in the field of energy medicine and Reiki, I
employ effective techniques in helping others heal themselves, find their
path, and bring joy, purpose and excitement back into their lives! I
use intuitive skill and directed focus to also work in the Akashic Records,
all toward the goal of a more vibrant life. I
offer Akashic Record readings, Energy Work, and Reiki and technique
trainings along with Insight Life Coaching (which includes the three
other services automatically), to help you down your path to a more
joyful, meaningful, vibrant life.  These
services, including coaching sessions and trainings can be provided
in-person and via phone or Skype. All Reiki and Energy Work trainings are
best done in person.
---
Sarah Hasler, Emily Pacheco
383 W 3rd Ave
Eugene OR 97401
541-345-7744
livingearthherbs@hotmail.com
www.livingearthherbs.com We are both clinical herbalists, trained in
the European phytomedicine tradition. As herbalistis, we believe in
finding health by using lifestyle changes, herbal remedies, bodywork, and
careful nutrition-not invasive therapies that may only bring about
short-term relief. We will work with you to find a solution to your
concerns. Consultations around health issues can be arranged by
appointment, and you are also invited to visit out store for more
information or just a chat! 
---
Practitioners Get Listed Here!
---
Jim Keller
Wellington Chi Gung
111 Wellington Rd.
Lancaster PA. 17603
717 392-2143
welljimcg@comcast.net

Jim teaches the health aspects of the Chinese Internal Movement Arts of Chi Gung,(Qi Gong), Tai Chi
and Ba Gua. He specializes in Wu style Tai Chi because of its superior health properties and he also teaches the distinctive circle walking exercise of Ba Gua. Jim is also a Joint and Spinal Chi Gung instructor.  Jim teaches
regular public classes, workshops and private lessons in the Lancaster area.  He also gives free demonstrations
of the Chinese Internal Arts.                                  
---
Marin Bach
715 High St.
Bethlehem PA 18018
212-592-0348 work
610-882-0372
Shaktidance@hotmail.com 
Marin Bach is a life-long dancer, ritual artist and healer.  She has been creating movement classes and
workshops for women in NYC for the past four years. Work includes "Shakti Dance" connecting to spirit through dance, "The Body Bless Gathering", a deeply healing body image workshop and weekly supportive
"sister circles" in which women gather to share, pray, laugh and learn from one another.  She is available for private ritual consultation and can help create personalized ceremony around the events that shape our lives.  (birthdays, anniversaries, home blessings, baby blessings, etc…).  Peace and love to all. 
---
 Tara Nyer
414 Mohave Dr.
Auburn Pa. 17922
570-739-0938
vinnyvishnu@yahoo.com
Reiki classes levels 1,2,&3 offered, as well as individual reiki sessions, that can be combined with
aromatherapy, shamanism, and other holistic approaches to healing. Sessions will be tailored to fit individual needs.
Reiki Master/Teacher in Usui tradition, member of Society of Celtic Shamans(apprenticed), student of American Institute of Holistic Theology(metaphysics program).
---
Alexandra Murphy
1057 Neshaminy  Valley Drive
Bensalem PA 19020
(215) 407-2374
ahmran@aol.com

-Integrated Healing Sessions-  A gentle, non-intrusive, yet amazingly powerful and effective healing for body, mind and
spirit. Alexandra combines the following healing modalities in sessions lasting from 1 – 2 hours.
Reiki Energy Medicine, Jin Shin Acupressure, Nurturing Massage,Shamanic Healing
Beneficial effects:  Deep relaxation. Stress reduction.Relief from emotional or physical pain.Effective in helping treat any malady, working along with other therapeutic techniques to relieve side effects and promote recovery.                             Fee:  $40/hour (USD) Special discounts are available.                                                                                                Classes also held on Reiki I through Master, Primal Reiki,
Shamanism, Couple Massage & future classes will be availablle for herbology and EFT.
---
                                                                                                                                                                Back to Top
Anne K. Crothers, M. Ed
Healing Works
1644 W. Walnut Street, rear
Allentown PA 18102
610-432-2168
healingworks@enter.net
http://healingworksallentown.com/
Offering specialized counseling for children and adults with a spiritual
focus. Healing Works seeks to reduce fear and shame and increase love of
self, Higher Power and others. Healing Works uses expressive therapies and
groups as well as traditional "talk therapy". We have a play
therapy/sand tray therapy area for younger children as well as art therapy
and puppet supplies. We also offer spiritual/therapy books and items for
sale and support for local practitioners.
---
Lynn Hone RN BCIAC CHT
Pennsylvania Ave.
Morrisville PA 19067
215-295-1920
Lynnhone@msn.com 
With over 30 years experience in the
Psychiatric and Medical fields, I bring the professional expertise
essential to be your Biofeedback Therapist. As a Registered Nurse in the
state of Pennsylvania and New Jersey and certified member of the BCIA (
Biofeedback Certificate Institute of America ), I am proud to be one of a
select few of outstanding Biofeedback professionals. With an additional
Certification in Hypnosis progress toward your goals can be made quickly
and easily. My specialties are eating disorders, addictions, anxiety,
medical conditions, personal growth, creativity enhancement, and
meditation. 
---
 Jenifer Shapiro
The Empowerment Centre
211 Lancaster Avenue
Paoli Pa 19301
610-213-1010
js@theempowermentcentre.com
www.theempowermentcentre.com
I am a Certified Hypnotherapist, Certified NLP Practitioner, Certified
Yoga Teacher and Empowerment Coach.  I help individuals find their
power within and live their life's path.  I also work with energy
release, shamanic visioning, emotional release work (I am a release
therapist) and spiritual-intuitive work.  If you are feeling stuck in
your life, wish to release old patterns, and are ready to live an
empowered life, call now!
---
Lori Jacobs
The Healing Path
PO Box 381
Brodheadsville  Pa. 18322
570-236-5502
jacobslori@hotmail.com
www.myhealingpath.com

My name is Lori Jacobs and I am a Natuerpath; Herbalist; Energy Healer;
and Reiki Master. I specialize in hard to cure autoimmune disorders such
as fibromyalgia; chronic fatigue; hepatitis; arthritis or alopecia areata
(patchy baldness or total loss of body hair.) If you or a loved one has
any of these illnesses and have been unable to find the relief and healing
you deserve, please call me. My clients have done extremely well with
herbal formulas and energy healing for the above mentioned diseases. I
want you to get well again and enjoy life. Also, I have created a system
so that the lay person can have healing energy at their disposal anytime
they choose. So don't give up on your health.
---
Joanne Cohen 
55 Levering Circle
Bala Cynwyd Pennsylvania 19004
610-608-8818
soaringspiritsherbals@yahoo.com

I am an herbalist, flower
essence practitioner and plant spirit medicine practitioner.  My primary
focus is to empower people to remember their truest essence and to bring
that forward.  I help people to work on the emotional level and limiting
beliefs/patterns that have been with them since birth and/or childhood.
---
Silent Lotus
214 Cypress St
Providence
Rhode Island   02906-2509
insight@silentlotus.net
www.silentlotus.net
S I L E N T   L O T U SSilent Lotus is a spiritual advisor who offers assistance to those who
wish to initiate change in their lives as a loving gift unto themselves.A private session of Spiritual Sensitive Synthesis allows a person to
search into any part of their being. Each session is unique in that it is
created in sync with the needs of the individual  and proceeds at the
tempo that is comfortable for that individual.Silent Lotus is available in person, by appointment , throughout the
world as well as via the telephone.Seminars or Retreats on the theme of " Acceptance"  will be
created and tailored to specific requests from groups of individuals or
centers . The understanding of silence will be offered  to
participants through the expansion of ones consciousness of vibration
using the awareness of  color, sound, movement, etc. in the
physical and well as the etherical body.  A holistic approach
to transforming ones own disharmonies through Acceptance is possible
regardless of the environment be it in an out door Nature setting, at a
Healing Center, Hospice, Hospital, University or in a private
home.
---
Cristaina Berard, RPh, MEd
100 Lafayette Street, Suite 302
Pawtuket Roade Island 02861
401-723-7302
psychotherapycb@aol.com
Combining the skills of psychotherapist and
pharmacist and incorporating Reiki (stress reduction technique) to
facilitate the healing process with the individual client.
---
George King
The Holistic Health Practitioner
46 Beacon Ave. Woonsocket RI.02895
1-401-356-0109
doctorgking@aol.com 

http://natdoc.weebly.com/Having a doctorate in
Psychology and Specialist Training in Herbal Medicine, Homeopathy,
Hypnotherapy and Nutrition, I offer Consultations and Holistic approach to
Health Care; also Seminars and Lectures on Health and Fitness Topics.
Classes in Herbalism and Homeopathy are offered and AMFPT Certification
Programs.
---
Practitioners Get Listed Here!  

Listings Store
---
 Jill Volpe
A Magical World
P.O. Box 22574
Knoxville  TN 37933
865-771-0634
jill@amagicalworld.com
A Magical World is a spiritual
healing, teaching and development center. Jill Volpe offers energy
balancing, intuitive insight, spiritual counseling, readings, and a variety
of workshops and classes. Jill is also an ordained minister who performs
wedding and commitment ceremonies throughout East Tennessee.
Practitioners Get Listed Here!
---
Aisha Kessler
Wellspring Hypnosis
1779 Wells Branch Parkway, #110B
Austin TX 78728

http://www.wellspring-hypnosis.com
Aisha Kessler is a certified hypnotherapist, NLP practitioner, massage
therapist. She is also a holistic health trainer and coach in Austin,
Texas. Wellspring Hypnosis specializes in hypnosis to help people:
* Lose Weight
* Stop Smoking
* Overcome Fears and Phobias
* Overcome Social Anxiety
* Enhance Public Speaking
* Manage Stress
* Relieve Pain
---
Glenn Mancini
3  Dimensional Healing
749 Redwing
Lewisville TX 75067
(972)219-6012
We offer psychic healing, holistic
consulting and lifestyle counseling. We do this through the avenues of
health, wealth, prosperity, discovering your soul's purpose, and spiritual
warrior / adventure training. Our approach is through clearing issues,
healing the Three Dimensional levels of body mind and spirit, and guidance
on the path to enlightenment. We promote accessing your inner knower as an
approach that sharpens instincts, enhances intuition and expands the ability
for oneness with the universe.
---
Dr. Shawn Sieracki, N.D.
The Wellness Center of Lewisville
917 North Mill St.
Lewisville TX 75057
972-434-7780
info@pathwaytowellness.com
www.pathwaytowellness.com  The Wellness Center of Lewisville is an
Alternative Health Care Clinic. We specialize in Homeopathy and
Electrodermal Screening.  We offer Colonics and herbal supplements. He
specializes in chronic illness and disease prevention, and offers natural
healthcare options, lifestyle counseling, nutrition, homeopathy, herbs and
much more depending on the needs of his clients. Because of his last name,
many of his clients call him Dr. Shawn. You may contact him on his personal
line at 469-733-2827.


---
Lorelei Buckley, ND, HHP
Advanced Naturopathic Health Services
7201 W. Vickery #108
Ft. Worth Texas 76116
817-989-1855
lbhhp@aol.com
Lorelei Buckley is a Traditional Naturopathic Doctor, Certified
Holistic Health Practioner and a Certified Applied Lymphologist-assissting
in lymphatic health and detoxification. Integrating non-invasive customary
assessment guides such as blood, saliva, hair and urine with intuitive
insights, emotional clearings and energetic balancing techniques
---
Dr. Rita Louise, Ph.D.,
ND
Body, Mind & SoulHealer
6370 LBJ Frwy #273
Dallas TX 75240
972-475-3393
rita@soulhealer.com
http://www.soulhealer.com As a medical intuitive and clairvoyant, I perform in-the-body
spiritual readings and healings.  I am able to look at a person's
aura and provide information on issues concerning their relationships,
health, family, career, spirit guides, past lives, and their present life
mission.  I validate what paths are working for them, and identify
what is not working in harmony with their highest good, allowing them to
continue growing as spirit.As a Naturopath and energetic healer, I am able to assist in moving
stagnate life force energy by cleansing the physical body, the aura,
chakras (the energy centers within the body) and energy channels.  I
can assist in moving energy that is keeping someone from creating for
themselves, bring karmic agreements into present time, and can perform
deprogramming of old patterns and cycles which keep us from growing.
This type of energy work will allow the healing process to begin.In order to heal the body, we must first heal the spirit…
---
Mary Somano
Houston Texas
713-254-2127
www.healingtouchhouston.com
mary@healingtouchhouston.com
Mary Somano, BS, CHTP, has a private, holistic practice, Healing Touch
Houston, located in the River Oaks/Montrose area of Houston. We offer
holistic healing and counseling by using the accredited Healing Touch
program, magnetic products, nutritionals, and the Bach Flower remedies.
Healing Touch is an energy-based healing modality that works with the energy
system of the body to realign, restore, and rejuvenate on all levels –
physical, mental, emotional and spiritual. This process is deeply relaxing,
rejuevenating and allows for self-healing. The client is better able to
achieve optimum health and healing through their own natural process of
healing. The American Holistic Nurses Association endorses Healing Touch.
Certification in the program takes a minimum of 2 years, and occurs through
Healing Touch International. Mary uses over 30 different HT treatment
techniques to balance the energy field of the body in a gentle and
heart-centered manner. Animals and children are also receptive to Healing
Touch. Our magnetic products and nutritionals are from Lyon Legacy
International.
Practitioners Get Listed Here!
---
Gwyneth McNeil
3098 Highland Drive #317
Salt Lake City Utah  84106
801.486.1111
801.688.0458
academyoflife@sisna.com   Reiki Master Instructor, both Western lineage and direct Japanese lineage.  Classes and private sessions.  Distance Reiki available
---
Demetria Clark
Goddess Garden
48 Commonwealth Ave.
Springfield, VT 05156
(802) 885-6303
Email: Demetria@demetria.com 
www.demetria.com I practice herbal health, aromatherapy
and Reiki. I also teach herbal correspondence courses and apprenticeship
programs.
---

Hypnosis, Reflexology, Healing and Reiki Classes & Sessions              
Helen Bramow, MA, BCH, C.NLP       


Board Certified Hypnotist
Health For Life, LLC           
NGH Certified Instructor (CI)                                   Linked In
Certified NLP Practitioner
Certfied Reflexologist and  IET® Master Instructor
Holy Fire® III Reiki Master and  Holy Fire® III Karuna Reiki® Master

Skype ID: habcwix            703-851-7954                          HealthCoach095@gmail.com
VIRTUAL SESSIONS      www.Hypnosis-Virginia.com           

Virtual Gastric Band Weight Loss Hypnosis    Read More!

Helen Bramow, MA, BCH, C.NLP, CI is a Board Certified Hypnotist, transpersonal, trained by ARE and Atlantic University (MA in Transpersonal Studies,  with a Specialization in Applied Spirituality from AU)
– Certified Reflexologist,  Holy Fire® III Reiki Master and  NGH  and IET Certified Instructor
---
"Helen was great. She explained in great detail how hypnosis works. She'll talk to you to understand what you're actually looking for and she will come up with a plan that is best for you.  I've been to a few sessions and it has worked wonders.   
Thanks!"    – DS, Shelby Township, MI 
"Helen is nothing short of amazing. I always learn so much from her when I take one of her courses  (i.e. Reiki/Energy healing) and when I was pregnant recently, I took her HypnoBirthing® course which helped build my confidence." See More!
– KT, Fairfax, VA                                                                                           

  
See More Testimonials and Reviews here:     Testimonials             
 Find Helen's Healing Arts Network listing(s) here:  Front Page Aromatherapy, Animal Health, Reiki,   Coaching,  Crystals and Gems  Energy Workers,  Holistic Practitioners, Schools,  IET® – Integrated Energy Therapy,  Reiki USA Eastern , Meditation,  ThetaHealing  HypnoBirthing® , Hypnosis – Fertility,   Hypnosis, Natural Childbirth,  Akashic Records,   Hypnosis Virtual Gastric Band,  Hypnosis Past Life,  Hypnosis – Smoking   Reiki – Holy Fire® & Karuna Reiki Master,    Retreats and Healing Centers,  Stress Management,  Weight Loss,  Zyto BioTechnology,   Events,   Reiki, IET Shares   QiGong Groups    
Find Helen's Healing Arts Network : Events
Find Helen's Healing Arts Network Articles:   Hypnosis Articles       Health Articles
Helen Bramow – Your Health Magazine Articles                                                                  5/21
---
Sarojini Alva Changkakoti, PhD., MSc, MA, MHt, DBM, Reiki Master
Alva Wellness Center
Haymarket, VA
(703) 727-0414
sarojinialva@sarojinialva.com
                 

 LINKED IN
Sarojini is the founding president of Alva Wellness Center, VA, USA.
Sarojini Alva is a staunch believer of holistic healing.  She understands that the true path to optimal health includes wellness of the body, mind, and spirit.  Her belief and her passion about natural birthing and Child development have guided her to become a: HypnoBirthing Practitioner, and Trainer, HypnoBirthing Fertility Consultant, and Trainer for HypnoBirthing® Institute.
Sarojini is Master Hypnotherapist and a Master Trainer for National Assoc. of Transpersonal Hypnotherapist (NATH).  Sarojini holds Master's degrees in Human Development, Education, Business Management.  She has a  Doctorate in Transpersonal Psychology.

Sarojini offers:  HypnoBirthing, Hypnotherapy, Master Hypnotherapy, HypnoBirthing Fertility Consultant, HypnoAnesthisia, Reiki workshops in the U.S.A, Canada, Malaysia, UAE, and India.  Sarojini has presented at many international conferences and appeared on radio and TV shows.  Her healing voice can be heard on her "Harmony Within",  "Reiki – Journey unto Healing", and other audio recordings.
A nurturing mother, devoted wife and masterful healer, Sarojini blends her wisdom, diverse training and beautiful heart to provide absolutely transformational trainings
HypnoBirthing® – The Mongan Method is the original Practitioner training and carries a Gold Seal Approval which is recognized in 45 countries.  The Gold Seal Approval assures the general public that the practitioner is of the highest standing and has passed their certification review and has agreed to the Codes of Ethics and Standards as set out by the HypnoBirthing® Institute.  It is the most comprehensive program available and as such is recognized as the leading program here in the US.
Available To Doctors, Doulas, Midwives, Nurses, Nurse Practitioners, Physicians Assistants, Healthcare Providers, Women's Health Physiotherapists, Childbirth Educators, Hypnotherapists, Yoga Instructors, Massage Therapists, And All Others With An Interest In Maternal Health And Birthing. 
Sarojini Alva Changkakoti, PhD., MSc, MA, MHt, DBM, Reiki Master (RMT)
Sarojini Alva – (703) 727-0414
Email & Booking:  sarojinialva@sarojinialva.com

Find Sarojini's Healing Arts Network listing(s) here:

 Events           

                         

 

4/18
---
Practitioners Get Listed Here!
---
Charles Lightwalker
The Family of Light Healing Centre
3814 E. 9th Ave
Spokane WA 99202
509-389-7290
charleslightwalker@yahoo.comwww.thefamilyoflight.com
I am a Metis shaman offering an apprentice program to all who truly seek to
improve their lives. I also offering healing, channeling, sound & color
therapy, aromatherapy, massage, medical intuition, reiki, spiritual healing
yoga therapy, and sacred stone healing.
---
Talismae Allen PhD, CRT, Minister
2160 Newport Way NW
Issaquah, Washington 98027
1-877-408-7712
talismae@talismae.com 
www.talismae.com Certified Regression Therapist, Clinical Hypnotherapy,
Neuro-Therapy, Researcher and Writer on Reincarnated Healers. Private sessions, weight issues, smoking, pain management,
relationship issues. Focus is on shifting Physiology without the use of
harsh drugs.Wedding Consultant for couples who want to know their past
life connection to each other.
---
Dawn Dickson, MSW
Dawn Star Healing Arts
P.O. Box 17353
Seattle WA 98127
206-349-9251
dawn@dawnstar.us

Dawn is a vibrant, dynamic psychotherapist and group facilitator. She is
devoted to helping people live authentically and to reclaim their essence
and personal power. Her healing practices include:
Psychotherapy
Life Coaching
Spiritual and Shamanic Counseling
Energy Work
Dream Interpretation
Ritual and Ceremony
Circle Work
Teaching of the Wisdom Traditions
Dawn assists individuals and groups in their journey toward wholeness and
being fully alive by creating safe and sacred space and using techniques and
modalities that access the rich landscape of metaphor and archetypes. She
issues guidance to that part of people's nature that strives for health and
growth. As a part of her teaching, she emphasizes earth honoring ways with
the acknowledgement that as we heal ourselves, we heal the planet. Dawn has
experience with issues related to depression, grief, anxiety, inertia,
illness and life transitions. She is available for private in-person or
phone consultation and retreat or workshop facilitation on dreams and other
topics which encourage personal insight and development.Please visit my web site at www.dawnstar.us
and drop me a line. Healing begins now.
---
Karen Carnabucci, MSS, LSW, CP,
PAT
Companions in Healing
216 Merrie Lane
Racine, WI 53405
(262) 633-2645

Karen Carnabucci is a presenter, trainer,
psychotherapist and writer working with wellness, communication and mutual support, which
she believes is the single most important component of health, life satisfaction and
creativity.  She is the owner of Companions in Healing, a center for
holistic health, education, counseling and consulting. Services include:
Workshiops and presentations
Consulting and skill-building programs and retreats
Training in group processes, experiential therapy, and psychodrama
Consulting and training for creative marketing
Individual and group counseling in non-traditional therapies.


---
Dr. Mark Brown, Ph.D
Natural Medicine Clinic
W299 N5595 Grace Dr.
Hartland WI  53029
262-369-0206

naturalmedicineclinic@juno.com
Our Clinic provides state of
the art quantum technology for assessment and analysis. We offer total
health care to meet your family's needs, including medical testing, healing
services, homeopathic remedies and devising individual programs to custom
meet you and your families needs.
---
Santosh Krinsky
Institute for Wholistic Education
33719 116th street
Twin Lakes WI  53181
262 877 9396
262 877 9396
Non profit institute focusing
on ayurveda, reiki, vedic astrology and integration of spirituality into
daily life with distance learning courses, informational website, and
annotated information on literature in the field
---
West Virginia
Mary Finnell. ND, MH, LMT
PO BOX 4664
Morgantown WV 26504
304-599-0202
matagaia@yahoo.com
Mary Finnell is a naturopath, herbalist,
and bodyworker,  who combines over 18 years of experience in the
healing arts to assist people in health building and rejuvenation
processes. she offers private healing sessions utilizing various bodywork
and energy work methods, as well as consultations for natural healing of
health conditions of all kinds. She founded Gaia Center in 1995 as a
healing and educational center; we offer an annual schedule of classes and
workshops for the public and for professionals, with NCBTMB catagory a
provider status, Mary is trained in the disciplines of iridology,
refelxology, raw and living foods lifestyle, and many energy healing
methods, which further deepen and enrich the assessment and guidance she
offers. by appointment: 304-599-0202
---
Practitioners Get Listed Here!
---
Lyn Asmar
Metaphysical Education
7 Crestgarden Street
MacGregor
Brisbane, Queensland, Australia 4109
(07) 3219 2086

lyn.asmar@sirianmeditation.com 
www.sirianmeditation.com
Lyn teaches one of the deepest meditation techniques available today to allow those seeking wisdom and
truth to take their next evolutionary step. Channeled  through by the Sirian Command, the meditation technique, Pathways to Self Mastery teaches the Return Path to the Source via a structured and instructed training.
The steps of meditation are passed to students via an attunement process.  The simplicity of this teaching lies in an understanding of energy as it
steps itself down according to the principle of sub-harmonics, through
various levels until it reaches physical manifestation. Students gain the
ability to physically, emotionally, mentally and spiritually experience
these levels on the journey back to the Source.
---
Anna Morten
AMpowerment Life Strategies
10 Alton Terrace
The Gap Brisbane Qld 4061
Australia
(07) 33122217

I am a Life Strategist, Clinical Counselor & Behavioural Therapist, Seminar
Leader, Spiritual Teacher, Author and Speaker.My book "Soul Power-One
Woman's Journey" is available as an e-book.
For private consultations and further information please view my website for
contact details.                                                                               Back to Top
---
A D S Rad
Hippocrates Alternative Medicine
2753 Eglinton Ave. East
Suite # 202
Toronto, Ontario MIJ2C7 Canada
416-269-0151
NAET is a technique based on biomagnetic
energy capable to eliminate not only all types of allergy and related
diseases but also ADD, ADHD, Autism etc.For more information visit : www.curesallergy.com
---
Roy E. Klienwachter
671-1628 Industrial Ave
Port Coquitlam  British Columbia  V3C6N3
Canada
604-828-3049
604-828-3049
klienwachter@yahoo.ca
www.klienwachter.com Spiritual site for New Age/New
Thought Wisdom, spiritualality, natural health, enlightenment, healing,
metaphysical, esoteric study. Inspired by cayce, holmes, seth, walsch, zukav,
teachings. Guest writers and original works by author, Roy E. Klienwachter.
Ebook, E-store & courses available.
---
 'Antara' Kyra Lober
Crystalight Resources
5207 4th Avenue
Montreal  Quebec  H1Y 2V4
Canada
514 527-7425
kyra@aei.ca
www.bodybeingheart.com

BODY BEING & HEART Seminars, Sessions Accredited Trainings and Country &
Travel Retreats have evolved out of 'Antara' Kyra Lober's personal journey
of discovery as a dancer, choreographer therapist, educator and meditation
teacher. Hands-on sessions include CranioSacral Therapy, Body-Mind
Centering, Reiki as well as Chakra Balancing and Inner Journey. Retreats to
the Country include dance meditation, therapeutic movement, energy
exploration and Self Inquiry. The next Travel Retreat is to South India
February 2005. The Accredited Professional Training is a body centered
approach to personal development and Spiritual unfoldment and structural
healing. The Body Being & Heart approach supports you in the integration of
consciousness with movement, physical structure, sensory awareness, imagery,
feelings and insight…it is also fun, loving, & caring!
---
Christine Nightingale
72 Newbridge Crescent
Brampton Ontario
L6 S 4B3 Canada
(905) 453-8095
Nightiangle92@hotmail.com 
www.nightingalehealing.com The most commonly asked for service is past
life regression hypnosis. If clients are unable to see me in person, I am
able to give the same information in a reading. Past life traumas may
explain unexplained phobias, illnesses, even birthmarks.
Many clients seek information about their own guides and angles. I obtain
this information from the Akashic records, as esdgar Cayce did. In-person
clients may also want Reiki or aromatherapy
---
Amy Thomas
Quesnel Montreal Quebec
H3J 1G5 Canada
(514) 848-7348
creativealternatives@canada.com
Creative Alternatives is a specialized,
nonprofit provider of community counseling and development services,
promoting psychological and social wellness through the intentional use of
the expressive arts. We believe that the development of creativity to
effective problem-solving, promoting growth and well being within individuals
families and groups; and that the arts can build bridges between cultures
and different segments of society.
---
Tammy Lawrence-Cymbalisty
333 William Street
Cambridge Ontario
N3H 3W4 Canada
519 650 3560

reikiandyoga@yahoo.com
www.reikiandyoga.com
Explore Reiki, yoga and/or
meditation with Tammy Lawrence-Cymbalisty. It's like taking a once hour
vacation without leaving the city limits! Classes offered in Cambridge,
Ontario
---
Olive Guy
Angel Craft and Healing Shop
70 Mac Donald Street
Etobicke Ontario
M8V 1Y4 Canada
416-259-5297
obellguy@eol.ca
I am a Registered Reiki 11 Practitioner with the Canadian
Reiki Association. I am also an Energy Healer trained Bali Indonesia.
My practice is in Reiki and Energy healing. I also teach Energy healing
and meditation classes.
Presently I conduct tours to Bali Indonesia — for mind body and soul
healing.  
---
Tanvir.I.Mirza
Superior Homoeopathic and Herbs
9333-B, 120 A, Street
Surrey British Colombia (BC) V3V7J6  Canada
604 580 1015      604 7604621
mir409@yahoo.com
Basically an homoeopath, but also employ the Chinese herbal formulae,
colour therapy, light therapy, radiation patterons, radiesthesia, pendulum
dowsing et cetera.Has remarkable successes in the treatment of "Diabetes", Age old
skin ailments, falling hair and sexual weaknesses.I am not playing "The God" but dare to say that most ailments
can be cured for ever, provided the sufferer can exhibit patience and keep
faith in the doctor.
---
Kathy Wilson
Healing Nexus
592 Sheppard Ave W, Suite 524
Toronto, Ontario  M3H 6A7
Canada
416-224-2389
Nexus@healingnexus.ca
www.healingnexus.ca
Healing Nexus has been
specifically created to market and promote alternative therapists,
light/energy workers, healers, artists, writers and sellers of healing
products.If you are living consciously and running your business or practice with
clear intent and wish to expand to new levels. Healing Nexus offers support
in marketing, finance, operations, strategic planning, organization,
promotion and advertising.Contact Healing Nexus for hands-on help with marketing and sales efforts."Heal the past,
Live the present,
Dream the future."Namaste
---
Sonya MacMurray
40 Dantek Court
Brampton Ontario
L6V 3T4  Canada
905-452-7197
905-452-7197

Appointments@mysticalrites.com
http://www.mysticalrites.com
My background includes more
than 10 years of study in alternative healing modalities and spirituality. I
offer Tarot Card Readings, Dowsing/Smudging Services, Reiki Treatments,
Intuition Classes, Positive Thinking Workshops, Metamorphic Technique
Treatments, Meditation Circles, In/Out Calls
---
Mary Wallace
Counselling Services
964 Shoppers Row
Campbell River B.C. V9W 2C5  Canada
250- 287-2440
250- 339-5106
marywallace52@hotmail.com
The search for deeper meaning
in life and a compassionate desire to help others has led Mary Wallace on a
continuing journey of training, healing and spiritual growth lasting the
past 25 years.
Trained in counselling, transpersonal psychology, and hypnotherapy, along
with the study of the world's mystical traditions, Mary has devoted her life
to understanding the true nature of existance.
Working at a deeper level than the intellect, Mary integrates eastern
philosophy and meditation with western psychology and counselling, this
enables Mary's clients to gracefully access and transform deep core issues,
which always allows surface difficulties and problems to dissolve.Mary Wallace has a counselling practice with offices in Campbell River and
Comox, she can be contacted at 250-287-2440 for appointments.
Practitioners Get Listed Here!
---
Joanna Goddard
Casa Isis
Harwood Lodge, Lake Street
Mayfield, E. Sussex TN20 6PS
070 501 54176
goddard@beeb.net Ear Candle Practitioner/Retailer.
Ear Candles – Supportive to the Ear Nose and Throat Area, Stimulating the
Immune System, strengthening the cleansing circulation of the lymph
glands.A consistent track record of success for helping people with the following
problems: sinus congestion, ear aches, ear infections, children's
"glue ear" sinus infections, lymphatic congestion, swollen
glands, snoring, balance and equilibrium, hearing difficulties (most
forms), pain or pressure when flying, scuba diving or other elevation
change discomfort.
---
Janet Alton
Alton and James, Medical Herbalists
253 Sharrow Vale Road
Hunter's Bar
Sheffield, South Yorkshire, S11 8ZE, UK
0114 268 2468
janet.alton@jands.demon.co.uk
I am a professionally qualified Medical
Herbalist, practicing in Sheffield, UK. I offer holistic treatment using
herbs instead of drugs, together with advice on dietary and/or lifestyle
changes, to re-establish balance and aid the body to heal itself. I feel
it is vital to treat the whole person and not just the symptoms.
Professional Medical Herbalists today benefit from a five-year training in
the medical sciences as well as the traditional use of herbs. We can
therefore offer herbal treatment even to those people who are on an
orthodox drug regime.
---
Mathew Stevens
51 Evelyn Gardens South Kensington
London England SW7 2AZ
0092 3008418933
general@acne-tab.com
www.acne-tab.com
Have diploma in herbal
medicine form Hamdard University, Karachi, Pakistan. Now specializing in
skin related issues, specially acne.
---
Wendy Blease
Crimson Healing
6 Rowan Rise
Maltby ROTHERHAM
South Yorkshire S66 8BZ
England
01709 817008
crimsonhealing@tiscali.co.uk
Wendy and Denise run Crimson
Healing within our local community. Both members are fully qualified and
insured and belong to the Federation of Spiritual Healing and Guidance.In our healing practice we aim to bring the body back to harmony and well
being. We work on all areas, calming and soothing mind body and soul.Healing Sessions last from 15mins. onwards and the price is just a
donation 
---
Charles Lightwalker
Jan Morgans
Serena LaSol

The Centre for Progressive
Healing
25 St. Lawernce Lane
Asburton, Devon England
charleslightwalker@yahoo.comwww.thefamilyoflight.com
I am a Metis shaman offering an apprentice program to all who truly seek to
improve their lives. I also offering healing, channeling, sound & color
therapy, aromatherapy, massage, medical intuition, reiki, spiritual healing
yoga therapy, and sacred stone healing.
---
Practitioners Get Listed Here!
---
Gutam Harshadbhai Dave
Self Practising
188/2252 Pratiksha apt.
Sola Road AHMED ABAD
GUJARAT, 388063 INDIA
91-079-7439374
gautamdave2003@yahoo.com
I am reiki master teaching reiki and healing at distance
level also I am yoga teacher and therapist giving help to my client on
yoga ( Indian classical hatha yoga and meditational practice guideline) I
am naturopath guide to people on simple remedy to get rid of any disease.
---
Dr.R.S.JNANESH
SREENATH CLINIC
8-3-678/66, sreenath clinic, pragathi nagar, yousufguda
Hyderabad  A.P.
500045   INDIA
04023754493
DRJNANESH@REDIFFMAIL.COM
http://www.angelfire.com/md3/jnanesh/holistic.html
I am a basic allopathic medical graduate, diploma in family medicine, diploma in acupuncture, with reiki level 2 and basic pranic healing training. Elementary knowledge of
ayurveda and other alternative therapies. Basic knowledge of all religions
and profound knowledge of bhagvadgita. Capable of spiritual and
psychological counseling to patients of any religion. Young, dynamic and
intrinsic drive to heal the ailing humanity.
Welcome to the new experience of holistic medicine. Besides being a well trained
allopath, the doctor has the rare distinction of having trained in herbal
medicines, acupuncture, reiki, pranic healing, yoga and meditation.
Spiritual counseling forms part of holistic approach wherever indicated.
You are the master of your health and happiness. Holistic physician makes
the best use of body's self-healing properties in addition to drugs. The
glut of specializations has led to the view of human body as a machine
with spare parts. The condition of patient-doctor relationship is
appalling and deserves soul searching among the medical fraternity. In
this background holistic healing is utmost necessity of the day. We can no
longer look at the individual as different parts working together. It is
time we consider the individual as one inseparable unit of macrocosm. The
principle of unity behind body, mind, soul and spiritual vibrations go a
long way in healing the sick.
---
Deepak Bisen
System Brahma Satya
202 Nirmal Apts, MPHB Colony
Durg C.G. 491001
India
+917882325469
I practice Brahma Satya, a new
age system developed through original insight. This represents high
spiritual levels based system moving itself through practically. It is based
on the primal energy shiva-shakti. It offers services as well as trainings
internationally. Interesting products are manufactured are marketed through
us.Comments:We are looking to expand our area in the field of trainings and services and
welcome inquiries.
---
Wynona Kaspar
Dancing Flame
Shambhala c/o Gelli Deg Lodge
Llandyfaelog  Kidwelly  Carmarthenshire
SA17 4NA  Wales
01267 267027
showana_uk@yahoo.com

PracticeDescription:

* Energy work (Reiki, Healing, Somatic movement awareness )
– one-to one and distant healing sessions
– HPAI registered practitioner
* Counselling and Journey Therapy (Dipl.Counselling)
* Bach Flower Remedies

* Tarot consultation
(e-mail or direct consultation)
* Dances of Universal Peace (group facilitation and weekend
retreats)
---
---
Practitioners Get Listed Here!
---
Practitioners Get Listed Here!
---

---
Please visit our other sites –
---

---