Healing Arts Network (HAN) is not making recommendations neither about practices, nor practitioners, as this is only a listing service.  It is a only published ads/listings for the practitioners who pay a fee.  It is your responsibility to evaluate them:  request references, discuss costs/services, meet them or speak to them regarding how and if they can assist you.
---
Speakers Bureau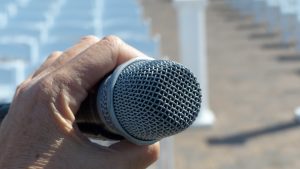 Select by State:  |AL|  |AZ|  |AR | |CA|  |CT| |CO| |FL| |GA|  |HI|     |IL| |IN| |IA| | KY| |LA|  |MA|  |MD| |MI| |MN|  |MD/DC|  |MS|  |NC|  |NJ|  |NY|  |NM|  |OH| |OR|  |PA|  |TN|  |TX|  |UT|  |VA|   |VT|  |WA|  |Wash DC| |WI| |WV|   
Select Country:  |Australia| |Belgium| |Canada|  |England| |Pakistan| |India| |Latvia| |Malaysia| |N Ireland| |Romania| |Saudi Arabia| |Sweden|
---
Arizona
Practitioners Get Listed Here!  

 

Listings Store
---
Practitioners Get Listed Here!
---
Janet Bernson

5530 Allott Avenue
Sherman Oaks
CA 91401
818-785-5290 ext 2
thehealingartist@aol.com
www.thehealingartist.com 
Janet Bernson, The Healing Artist, speaks and facilitates expressive arts workshops as a means for
healing and personal transformation, both in the USA and abroad to individuals and groups in schools, shelters, probation/jail facilities and businesses. Her clients range in age from teen to senior citizen. Janet is
the author of several internationally acclaimed expressive arts programs and books and is also an award winning playwright, theatrical director, opinion editorialist, visual artist and toolmaker.  She is a member of
IEATA-International Expressive Arts Therapy Association, ICFLA-International Coaching Federation, SAH-Society for Arts in Healthcare and INFV-International Network on Family Violence.  Groups may choose from the "Janet Speaks" subjects or request a presentation tailored to their needs.  Inspired Tools for Social Change.  Art is More
Powerful Than Violence, Discovering Our Voice, Are You Listening?  A Familiar Story.  Workshops include:  Un-Masking the Soul®, Words that Heal®, Your Hero's Journey®, Listening to the Body® Additional information can be found on her website : www.thehealingartist.com
---
Practitioners Get Listed Here!  

 

Listings Store
---
 Connecticut
Institute For Psychosynthesis
P.O. Box 1183
Stratford CT 06615-1183
(203) 377-2421
Cynthia Pincus Russell, CISW, Ph.D.
psynnie@aol.com
The Connecticut Institute for Psychosynthesis is a dynamic center housing a number of activities: training in psychosynthesis, a breast cancer support group, a chamber music network, therapy of many kinds, a writing class, and many service projects for the community (cancer, AIDS, etc.).
General counseling is available to the community, with a sliding scale for payment. Once a month we offer an open meditation for the community.
Cynthia Pincus Russell, CISW, Ph.D., runs the Institute and has a varied private practice. She is a supervisor in the Yale University Dept. of Psychiatry, serves as Bernie Siegel's Exceptional Cancer Patients Health Professionals trainer, and specializes in her practice in adult issues and  spiritual development. She is licensed in the State of CT. and is a certified Psychosynthesist. Cynthia has published 3 books and numerous articles.
We publish a bulletin, Psychosynthesis Lifeline Bulletin, about the work, now in its 14th year. We also maintain a referral roster for those seeking practitioners, (subscription $25/yr. ), available through the Institute.
---
Practitioners Get Listed Here!  

 

Listings Store
---
---
Florida
Practitioners Get Listed Here!  

 

Listings Store
---
Hawaii
Practitioners Get Listed Here!  

 

Listings Store
---
Practitioners Get Listed Here!  

 

Listings Store
---
Practitioners Get Listed Here!  

 

Listings Store
---
Practitioners Get Listed Here!  

 

Listings Store
---
Practitioners Get Listed Here!  

 

Listings Store
---
Laura R. Zohman MA
Mind-Body-Therapies
PO Box 97
Swampscott  MA  01907
781-595-9911
laura@mind-body-therapies.com 
www.mind-body-therapies.com 
Laura R. Zohman is a
transformational therapies, teacher, healer and visionary. She uses varied
techniques to examine, explore and create positive life change. Her clients
think of her as a "Life Path Mentor". She brings 25 years of experience in
holistic studies and personal spiritual development to her clients and
students. Laura has a Master's Degree in Human Development, certifies in
Hypnotherapy, holds a Nutritional License in Massachusetts, is a Reiki
Master and is an Intuitive who works with energy balancing. She lectures a
hospitals, colleges, holistic centers, on stress reduction, past life
regression, weight loss, holistic nutrition and the energy body. In addition
she does Intuitive Counseling for Corporate and Party Events. 
---
Practitioners Get Listed Here!  

 

Listings Store
---
Prudence
B. Kestner
P.O. Box 385
Jefferson, MD 21755
(301)834-5340
E mail:
ioptpbk@aol.com
Pru
Kestner is a certified yoga teacher
through the British Wheel of Yoga and the International Yoga Teachers
Association since 1976. She combines her Reiki skills and other hands-on
healing modalities with yoga therapy. Pru is well qualified to speak
about, and teach, anatomy and physiology, as it relates to
the teaching and practice of Yoga. Her philosophy of Yoga is
summarized by the theme of Living Well in This World. Pru is also, a Harner
Method Certified Shamanic Counselor trained through the
Foundation for Shamanic Studies.
In addition to her healing
practice Pru has worked extensively in the business world
teaching and consulting on Mediation, Communication Skills, Conflict
Management and Dispute Resolution. She is available to work with
your group, either as a speaker or workshop leader, doing a program designed
to meet your needs. Please contact Pru to schedule. Fee's for speaking
engagements and teaching workshops are on a sliding scale.
---
Practitioners Get Listed Here!  

 

Listings Store
---
Practitioners Get Listed Here!  

Listings Store
---
Michigan

Lori Grear
Empress Feng Shui
239 E. Michigan Avenue
PMB 181
Paw Paw MI  49079
269-978-6705
EmpressFengShui@yahoo.com

Empress Feng Shui provides clients around the world with personal,
business and distance consultations.
Certified Feng Shui
consultant, Lori Grear leads classes and seminars for businesses,
individuals and organizations.
Lori writes a syndicated Feng Shui Question and Answer column and has
authored two books on the subject of Feng Shui.
Empress Feng Shui has trained over 350 individuals to become Feng Shui
consultants.
---
Practitioners Get Listed Here!  

Listings Store
---
Minnesota
Gabriele Kushi
Kushi's Kitchen
P.O. Box 16024
4265 Meadowbrook Blvd.
Minneapolis   MN 55416
952-915-1476
gkushi@kushiskitchen.com
www.kushiskitchen.com
GABRIELE KUSHI, BFA,
MEA, CHHC, AADP, the director of Kushi's Kitchen and the author of "Embracing
Menopause Naturally" is an internationally recognized expert and
board certified Holistic Practitioner on healing with natural foods and
macrobiotics. Gabriele offers Counseling, Lifestyle Programs, and Cooking
Classes in person and via Video and Phone-Skype worldwide.

www.kushiskitchen.com
---
Practitioners Get Listed Here!  

 

Listings Store
---
Karen Post
North Jersey Feng Shui

24 Maple Lane
Wayne NJ 07470
Phone and Email: (973)835-3223/ email
NJFengShui@aol.com
Karen Post
has been studying the universal life energy for years. She has been a
Reiki II practitioner since 1993, and is a
certified Feng Shui practitioner, having studied Feng Shui for
years, attending workshops and intensives, and receiving her certification
from Feng Shui Designs in Nevada City, California.
Karen lectures on Feng Shui,
what it is, and how it impacts one's life. Contact her for specifics and
costs.
---
Eileen Foose, R.N.C.,
R.M.
Reiki Master
33 Gates Avenue
Warren NJ 07059
(908) 756-5616
Foose@worldnet.att.net
Eileen is an accomplished
registered nurse with over twenty-five years experience in
the medical field. She also holds a certification as a Maternal Child Health
nurse. During her medical career, she has developed a special expertise from
her work with patients of breast cancer, post traumatic stress and
historical trauma that has well prepared her for the role of Reiki
Master and Teacher.
Eileen offers lectures on
Reiki and Reiki training. Eileen also offers classes in Reiki I,II, and III.
Please contact Eileen to discuss the needs of your group or organization.
---
Practitioners Get Listed Here!  

 

Listings Store
---
Frank Pennestri Ph.D

Transformations
P.O. Box 494
Glen Head  New York 11545
516 507-8390
fpenn2@yahoo.com
Frank Pennestri is a former
Mental health Therapist with specializations in addictions, chemical
dependency, and dual diagnosis. Frank is is a certified Hypnotherapy
Instructor and has taught Hypnosis Certification courses and advanced
hypnotherapy courses for the past 18 years. Specialized advanced classes
such as Conversational Hypnotherapy, as well as certification classes in
Past Life Regression. Seminars and workshops on Topics such as Intra-Cell
Command Therapy and Bodymind Communication, The Central Nervous System and
the biochemical and physiological explanation of Mindbody communication.
The founder and director of Transformations for Life. Workshops and
seminars as listed.
---
Diane Utaski


The Yoga Agency
11768 Gable Glen Lane
Cincinnati OHIO 45249
513-583-9033
dianeutaski@fuse.net
www.theyogaagency.com
The YOGA AGENCY Mission & How It Works
Vision:
For world-class yoga teachers and educators
to be easily accessible to Venues such as: Yoga Studios,
Businesses/Meetings, Yoga and Health Conferences, Schools, Retreat Centers,
Associations, Health Markets, Private Groups etc.
Mission: To
transform individuals and the world with experiential and powerful holistic
health programs, presented by proven amazing teachers, in widespread
geographical locations.
Who: The Yoga
Agency represents a large pool of exceptional yoga professionals that come
to you. Many are lauded founders and directors at Kripalu Center for Yoga
and Health in Lenox Massachusetts (
www.kripalu.org  ). Some are credentialed from other institutes of
higher learning. They are well known authors and artists with books, videos,
audios, articles, and worldwide appearances.
How: Email or
call agent Diane Utaski to discuss a particular topic or area of interest,
or a particular teacher. Choose from the established programs listed or
customize your own. Diane helps you find the right fit for your audience,
schedule and budget. One contact, many choices, call 513-583-9033 or email
dianeutaski@fuse.net . Visit
www.theyogaagency.com  to
browse the categories and teachers. Their schedules are busy, but Diane can
help to fit the right teacher and topic with your schedule.
Fees differ for each program and presenter. Call soon to inquire about
discussing a program or booking a presenter.
About Us
Diane Utaski, 500 RYT (500 hour, Professional-level, Registered
Yoga Teacher). Diane is the liaison "booking agent"
who connects, collaborates, and makes it happen. Diane's background includes
25 years of corporate sales and marketing, 10 years of yoga and stress
management certified teaching and training, 6 years as founder and owner of
the Cincinnati Yoga School and Bookstore and 3 years as Trustee at Kripalu
Center for Yoga and Health in Lenox Massachusetts.
Diane is passionate about yoga and holistic health and its ability to heal
and transform the world. She feels her whole life has been preparing her for
this work to connect transformative teachers and soul searching students.
That's because she has been a presenter, a venue and a student herself, so
knows the process from all sides. Diane believes working with the skilled
and dedicated teachers from The Yoga Agency is an honor and joy. And getting
to know the sponsors that desperately want this service is thrilling,
co-creative, and thriving for all!                                                                11/06
---
Integrated Health Solutions, Inc.
Janice Alexander, P.T.
1260 Monroe Ave NW
Suite L
New Philadelphia, Ohio
(330)364-5490
spirit@tusco.net
Janice Alexander, P.T. offers the program Freeing the Core River.  The course is offered in two parts each approved for ceu hours.  During this three-day, hands-on, multi-sensory training, the participant will learn tools to evaluate, treat and free the physical body's core river, the Cerebrospinal Fluid system.

The program is offered several times during the year at different locations across the U.S.. Please contact
Janice for a brochure about upcoming dates and locations.
---
Practitioners Get Listed Here!  

 

Listings Store
---
Practitioners Get Listed Here!  

 

Listings Store
---
Practitioners Get Listed Here!  

 

Listings Store
---
Practitioners Get Listed Here!  

 

Listings Store
---
Tim Horn, PhD.         
                                     
Hypnoconsult LLC
TimHornPhD1@aol.com
9255 Center Street, Ste 406
Manassas, VA  20110
703-969-5791
Holistic Hypnosis Training              LINKED IN          
HypnoConsult

                                          
    Facebook – HypnoConsultLLC                       
    Facebook – Holistic Hypnosis Training
Tim Horn is a Consulting Hypnotist practicing in Northern Virginia since 1993.  He runs a successful hypnosis and training center in Manassas, VA.  Tim is the only National Guild of Hypnotist's (NGH) Board Certified and Certified Instructor –  NGH Hypnosis Certification Course in Prince William County, in addition to being a highly skilled hypnotist.
During the past twenty years, Tim has completed additional certifications in Pain Management , Sleep Improvement, Smoking Cessation, Pediatric Hypnosis, Ultra Height and Working in the Esdaile State – See Events – The Simpson Protocol by Tim Horn, PhD.  The Simpson Protocol.  He specializes in smoking cessation, sleep improvement, Study Improvement, Stress Management, Pain Management and dealing with individual fears.  Tim began his study of hypnosis after using it to overcome panic disorders, so he is fully aware of the power of the human mind and has spent the past two decades using that knowledge to help others.  Tim combines his passions to both hold NGH Certification Classes –  NGH Hypnosis Certification Course and Holistic Hypnosis classes for those interested in mind management as a hobby or a profession.
Tim is also a faculty member for the NGH Summer Convention, and teaches a class on  Stress Management and  Sleep Improvement

Hypno Consult and Holistic Hypnosis Training 
Since 1993, Tim Horn has practiced as a consulting hypnotist in Northern Virginia, where he resides and operates a successful hypnosis and training center. He is the only National Guild of Hypnotist's (NGH) Board Certified and Certified Instructor in Prince William County, VA.  A former public school teacher for twenty years as well as an adult educator, Tim works with clients of all ages on weight, stress and pain management, smoking cessation, anxiety, phobias, limiting beliefs and more. He also teaches NGH Certification Classes. Learn how Tim can help you succeed in reaching your personal and/or professional goals. Schedule a free, introductory call now.
"I had the good fortune to try hypnosis, after unsuccessfully trying biofeedback, acupuncture, a spinal stimulator, and a wide variety of medications prescribed for chronic pain. Tim's attentiveness and responsiveness, his demeanor, upbeat attitude, and humor all contributed to my progress as I went through a painful and challenging recovery, with several hospitalizations causing setbacks along the way, Tim was unfailingly cheerful and positive, and very concerned about my pain level."
See more Testimonials here:  Tim Horn, PhD. Testimonials

Find Tim's Books on Amazon:  "Skies Wide Open: How to Teach Your Child to Dream Big and Love Learning"
Find Tim Horn, PhD. Healing Arts Network listing(s) here: Front Page Video,  Amazon,   Pain Management, Hypnosis Articles,  Stress Management,  Events,  Schools,  Hypnosis, Speakers Bureau,  Hypnosis – Virtual Gastric Band,  Weight Loss,  Sleep Improvement   Hypnosis – Nail Biting   Hypnosis – Smoking      Weight Loss
(See Hypnosis Articles by Tim Horn, PhD.)        (See Events by Tim Horn, PhD.)     3/1/18
---
Practitioners Get Listed Here!  

 

Listings Store
---
Practitioners Get Listed Here!  

 

Listings Store
---
Practitioners Get Listed Here!  

 

Listings Store
---
Anna Morten
AMpowerment Life Strategies
PO Box 793
ASHGROVE 4060
Brisbane/Australia
Tel: +61 733 661 486 & 0413 990977
http://www.annamorten.com


I am a Life Strategist, Clinical Counselor & Behavioural Therapist, Seminar
Leader, Spiritual Teacher, Author and Speaker. My book "Soul Power-One
Woman's Journey" is available as an e-book.
For private consultations and further information please view my website for
contact details.
---
Practitioners Get Listed Here!  

 

Listings Store
---
Practitioners Get Listed Here!  

 

Listings Store
---
Practitioners Get Listed Here!  

 

Listings Store
---

Please visit our other sites –
---