Healing Arts Network (HAN) is not making recommendations neither about practices, nor practitioners, as this is only a listing service.  It is a only published ads/listings for the practitioners who pay a fee.  It is your responsibility to evaluate them:  request references, discuss costs/services, meet them or speak to them regarding how and if they can assist you.
---
Speakers Bureau
Select by State:  |AL|  |AZ|  |AR | |CA|  |CT| |CO| |FL| |GA|  |HI|     |IL| |IN| |IA| | KY| |LA|  |MA|  |MD| |MI| |MN|  |MD/DC|  |MS|  |NC|  |NJ|  |NY|  |NM|  |OH| |OR|  |PA|  |TN|  |TX|  |UT|  |VA|   |VT|  |WA|  |Wash DC| |WI| |WV|   
Select Country:  |Australia| |Belgium| |Canada|  |England| |Pakistan| |India| |Latvia| |Malaysia| |N Ireland| |Romania| |Saudi Arabia| |Sweden|    
---
Arizona
Barbara Emersen
7535 E. Mc Lellan Rd.
Mesa,  Arizona 85207
reiki@ionet.net
www.envisioncenter.com
I am a Registered Nurse, Reiki Master, author and healer.  I was trained traditionally but teach a blend of traditional and nontraditional Reiki.  As a nurse, I use Reiki daily in my practice.  My Reiki course is approved for nursing Continuing Education Units (CEU'S) by the American Nursing Association.
As a Reiki Master  I teach Reiki I, II and Master Course as a homestudy course over the Internet. My home page is  http://www.envisioncenter.com .  The attunements are performed long distance  anywhere in the world. I have successfully performed these attunements worldwide – once through a hurricane!
---
Practitioners Get Listed Here!  

 

Listings Store
---
Elizabeth B. Jenkins, MA, MFCC              
Wiraqocha Foundation for the
Preservation of Indigenous Wisdom
P.O.Box 867
San Anselmo, CA 94979
(925)335-9624
Green Tara College
The Wiraqocha Foundation
Elizabeth B. Jenkins           

elizbjenkins@gmail.com
Elizabeth B. Jenkins,is a licensed psychotherapist, founder/director of the Wiraqocha Foundation for the preservation of indigenous wisdom and author of Initiation: A Woman's Spiritual Adventure in the Heart of the Andes. Elizabeth is a fourth-level priest of the Andean tradition and has led Initiation Training trips to Peru
for the past 8 years. She teaches and lectures internationally, and is a frequent speaker to groups on ecopsychology, creativity and spiritual experience.
Elizabeth has an extensive list of teaching engagements for this year. For a complete schedule of courses consult her website. 
---
Practitioners Get Listed Here!
---
Janet Bernson


5530 Allott Avenue
Sherman Oaks
CA 91401
818-785-5290 ext 2
thehealingartist@aol.com
www.thehealingartist.com 
Janet Bernson, The Healing Artist, speaks and facilitates expressive arts workshops as a means for
healing and personal transformation, both in the USA and abroad to individuals and groups in schools, shelters, probation/jail facilities and businesses. Her clients range in age from teen to senior citizen. Janet is
the author of several internationally acclaimed expressive arts programs and books and is also an award winning playwright, theatrical director, opinion editorialist, visual artist and toolmaker.  She is a member of
IEATA-International Expressive Arts Therapy Association, ICFLA-International Coaching Federation, SAH-Society for Arts in Healthcare and INFV-International Network on Family Violence.  Groups may choose from the "Janet Speaks" subjects or request a presentation tailored to their needs.  Inspired Tools for Social Change.  Art is More
Powerful Than Violence, Discovering Our Voice, Are You Listening?  A Familiar Story.  Workshops include:  Un-Masking the Soul®, Words that Heal®, Your Hero's Journey®, Listening to the Body® Additional information can be found on her website : www.thehealingartist.com
---
Practitioners Get Listed Here!  

 

Listings Store
---
Kathie Valentine
Center for Wholistic Healing Arts
191 Boston Post Road
P.O. Box 391
East Lyme,CT 06333
(860) 739-3848
Kathie Valentine, C.P.P.,DCH(c), has a practice that incorporates various therapy types and focuses on
several  therapeutic situations. Kathie is a  Reiki Master, Intuitive Consultant, Certified Hypnotherapist and practices Shamanic Healing, Soul Retrieval, and Guided Imagery.
Kathie's focus is on substance abuse and violence prevention. She gives lectures and workshops on
Self Esteem and Violence Prevention and Parent Empowerment.
---
 Connecticut
Institute For Psychosynthesis
P.O. Box 1183
Stratford CT 06615-1183
(203) 377-2421
Cynthia Pincus Russell, CISW, Ph.D.
psynnie@aol.com
The Connecticut Institute for Psychosynthesis is a dynamic center housing a number of activities: training in psychosynthesis, a breast cancer support group, a chamber music network, therapy of many kinds, a writing class, and many service projects for the community (cancer, AIDS, etc.).
General counseling is available to the community, with a sliding scale for payment. Once a month we offer an open meditation for the community.
Cynthia Pincus Russell, CISW, Ph.D., runs the Institute and has a varied private practice. She is a supervisor in the Yale University Dept. of Psychiatry, serves as Bernie Siegel's Exceptional Cancer Patients Health Professionals trainer, and specializes in her practice in adult issues and  spiritual development. She is licensed in the State of CT. and is a certified Psychosynthesist. Cynthia has published 3 books and numerous articles.
We publish a bulletin, Psychosynthesis Lifeline Bulletin, about the work, now in its 14th year. We also maintain a referral roster for those seeking practitioners, (subscription $25/yr. ), available through the Institute.
---
Practitioners Get Listed Here!  

 

Listings Store
---
Rochel Parker
Feng Shui Technology
3242 Roswell Rd
Atlanta GA 31156
404-589-0308
rochel@fengshuitechnology.co
www.fengshuitechnology.com
See Rochel's listing
under Feng Shui Consultants.
Rochel offers a variety of classes & lectures to meet the growing demand for information on Feng Shui.  She offers Introductory Courses for Individuals who desire more information than available in books, certification courses for those seeking an advanced knowledge of the technology's intricacies, Continuing Education courses for Real Estate professionals who want to better understand the needs of their Feng Shui savvy clients, courses of professional interest for architects, builders, interior designers, Real Estate professionals and others who want to understand why this technology should be included in their work.  She also offers lectures tailored to any audience.
Classes include:  Feng Shui Introduction (3hrs),  Feng Shui Basics (2 days)
An expert on Classical Feng Shui, Rochel offers a variety of lectures.  She can tailor her lecture to any audience as Classical Feng Shui applies to everyone.   Rochel is available for "Lunch & Learns" corporate meetings,
breakfasts, group and organization functions.
Residential and Commercial buildings have different objectives and therefore require different a Feng Shui focus. Rochel conducts both residential and commercial audits. She also reviews plans for new construction and remodeling.  She is available for onsite audits throughout the Southeast.  Visit Rochel's web site   www.FengShuiTechnology.com
---
Dr. Guy Ferru
504 Gantt Rd.
Canton GA 30115
(770) 521-2317
Fax: (770) 521-1437
guyferru@aol.com

Guy Ferru was born in Algiers(Algeria), when it was a French department, in March 1947.  His  college education includes: North Africa Art School (3 years), Nutrition school (3 years), in Tours France, Chinese Medical School (6
years), in Reunion Island, Ayurvedic medicine and Yoga Therapy (1 year), and in an Ayurvedic hospital in Lonavla, India.
Guy offers seminars and consultations on both Feng Shui and Bau -Biology:
Feng-Shui practitioner (25 years experience) Traditional school of Feng-Shui based on interfering vibrations
between a person and their environment (cardinal orientation, shapes of the objects, colors, sounds and scents) in their house and/or office. Balancing the vibrations from the 5 elements–Fire, Earth, Water, Metal and Wood–will create harmony which will enhance health, wealth, familial relationships, friendship and creativity.

Bau-Biology Its origin is German and means the science of detection and correcting harmful electromagnetic fields created by electric lines and electrical appliances such as computers, cellular phones, microwaves,
etc. These harmful electromagnetic fields are well known to abate the immune system and create life threatening diseases such as leukemia and all kinds of cancer.
---
Florida
Practitioners Get Listed Here!  

 

Listings Store
---
Hawaii
Practitioners Get Listed Here!  

 

Listings Store
---
Practitioners Get Listed Here!  

 

Listings Store
---
Practitioners Get Listed Here!  

 

Listings Store
---
Practitioners Get Listed Here!  

 

Listings Store
---
Practitioners Get Listed Here!  

 

Listings Store
---
Laura R. Zohman MA
Mind-Body-Therapies
PO Box 97
Swampscott  MA  01907
781-595-9911
laura@mind-body-therapies.com 
www.mind-body-therapies.com 
Laura R. Zohman is a
transformational therapies, teacher, healer and visionary. She uses varied
techniques to examine, explore and create positive life change. Her clients
think of her as a "Life Path Mentor". She brings 25 years of experience in
holistic studies and personal spiritual development to her clients and
students. Laura has a Master's Degree in Human Development, certifies in
Hypnotherapy, holds a Nutritional License in Massachusetts, is a Reiki
Master and is an Intuitive who works with energy balancing. She lectures a
hospitals, colleges, holistic centers, on stress reduction, past life
regression, weight loss, holistic nutrition and the energy body. In addition
she does Intuitive Counseling for Corporate and Party Events. 
---
Practitioners Get Listed Here!  

 

Listings Store
---
Prudence
B. Kestner
P.O. Box 385
Jefferson, MD 21755
(301)834-5340
E mail:
ioptpbk@aol.com
Pru
Kestner is a certified yoga teacher
through the British Wheel of Yoga and the International Yoga Teachers
Association since 1976. She combines her Reiki skills and other hands-on
healing modalities with yoga therapy. Pru is well qualified to speak
about, and teach, anatomy and physiology, as it relates to
the teaching and practice of Yoga. Her philosophy of Yoga is
summarized by the theme of Living Well in This World. Pru is also, a Harner
Method Certified Shamanic Counselor trained through the
Foundation for Shamanic Studies.
In addition to her healing
practice Pru has worked extensively in the business world
teaching and consulting on Mediation, Communication Skills, Conflict
Management and Dispute Resolution. She is available to work with
your group, either as a speaker or workshop leader, doing a program designed
to meet your needs. Please contact Pru to schedule. Fee's for speaking
engagements and teaching workshops are on a sliding scale.
---
Practitioners Get Listed Here!  

 

Listings Store
---
Practitioners Get Listed Here!  

Listings Store
---
Michigan

Lori Grear
Empress Feng Shui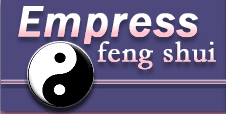 239 E. Michigan Avenue
PMB 181
Paw Paw MI  49079
269-978-6705
EmpressFengShui@yahoo.com

Empress Feng Shui provides clients around the world with personal,
business and distance consultations.
Certified Feng Shui
consultant, Lori Grear leads classes and seminars for businesses,
individuals and organizations.
Lori writes a syndicated Feng Shui Question and Answer column and has
authored two books on the subject of Feng Shui.
Empress Feng Shui has trained over 350 individuals to become Feng Shui
consultants.
---
Practitioners Get Listed Here!  

Listings Store
---
Minnesota
Gabriele Kushi
Kushi's Kitchen
P.O. Box 16024
4265 Meadowbrook Blvd.
Minneapolis   MN 55416
952-915-1476
gkushi@kushiskitchen.com
www.kushiskitchen.com
GABRIELE KUSHI, BFA,
MEA, CHHC, AADP, the director of Kushi's Kitchen and the author of "Embracing
Menopause Naturally" is an internationally recognized expert and
board certified Holistic Practitioner on healing with natural foods and
macrobiotics. Gabriele offers Counseling, Lifestyle Programs, and Cooking
Classes in person and via Video and Phone-Skype worldwide.

www.kushiskitchen.com
---
Victoria C. Leo
Marpet Life/Career Services
Locations in Raleigh/Durham and Cary, North Carolina
919.270.5243
victoria.leo.reiki@gmail.com
Soaring Dragon Blog                               LINKED IN                                          

Consider booking a lively, dynamic speaker who presents serious mind-shifting material with a light touch.  In 2005, I spoke at Rotary, various church services and the Annual Meeting of the United Way and at industry, government, education and community-organization conferences.
Most talks are customized to the specific organization's most pressing needs.  Conference topics Speakers Bureau are designed for broad appeal.  Some topics are focused on happiness and personal goals, while others are sharply focused on business issues.
Reiki demonstrations

Classes Schools in Reiki 1, Meditation , Stress relief (including for other energy-workers Energy Workers ), financial stress management,  Stress Management, living in balance & alignment with values in a consumerist world

Sunday speaker to Unitarian and other groups

Popular topics include:  integrative medicine; congruence of psychology and physical healing (degrees in both disciplines); explaining chakras (including to traditional medical personnel); wellness for adults in midlife; wellness for teens and young adults; wellness for wimps (includes Meditation ); earth-based spirituality approach to seasons, chakras; related subjects.

 Interested in increasing your Happiness Quotient?  If you need career help or health Coaching , I am a trained, experienced (12 year) Life Coaching.  If you need more robust health or lower stress, I am a Reiki  Master/Teacher and Stress Management/Meditation  teacher.  You and your furry family deserve to have the highest possible Happiness Quotient, through greater peace of mind, healthy spirit and body.  Let me help!  

Reiki healing energy for pets and farm animals Animal Health, Reiki .  Complement your vet care with reiki healing energy, for furry/scaly friends with physical ills. Just as with humans,  Reiki also calms and centers the emotional storms.

Find Victoria's Healing Arts Network listing(s) here: Coaching  Animal Health, Reiki   Amazon Bookstore, Reiki USA Eastern, Holistic Practitioners, Schools,  Speakers Bureau, Energy Workers, Meditation ,  Stress Management         9/07
---
Practitioners Get Listed Here!  

 

Listings Store
---
Karen Post
North Jersey Feng Shui

24 Maple Lane
Wayne NJ 07470
Phone and Email: (973)835-3223/ email
NJFengShui@aol.com
Karen Post
has been studying the universal life energy for years. She has been a
Reiki II practitioner since 1993, and is a
certified Feng Shui practitioner, having studied Feng Shui for
years, attending workshops and intensives, and receiving her certification
from Feng Shui Designs in Nevada City, California.
Karen lectures on Feng Shui,
what it is, and how it impacts one's life. Contact her for specifics and
costs.
---
Eileen Foose, R.N.C.,
R.M.
Reiki Master
33 Gates Avenue
Warren NJ 07059
(908) 756-5616
Foose@worldnet.att.net
Eileen is an accomplished
registered nurse with over twenty-five years experience in
the medical field. She also holds a certification as a Maternal Child Health
nurse. During her medical career, she has developed a special expertise from
her work with patients of breast cancer, post traumatic stress and
historical trauma that has well prepared her for the role of Reiki
Master and Teacher.
Eileen offers lectures on
Reiki and Reiki training. Eileen also offers classes in Reiki I,II, and III.
Please contact Eileen to discuss the needs of your group or organization.
---
---
Practitioners Get Listed Here!  

 

Listings Store
---

Ann Bingley Gallops
Open Spaces Feng Shui
917 President St. #2
Brooklyn, NY 11215
646-382-3878
ann@openspacesfengshui.com      http://openspacesfengshui.com
Speaker Bio 
 Ann Bingley Gallops is a dynamic, sought-after speaker on topics including how
to use Feng Shui to cultivate greater health, prosperity, and healthy
relationships; Feng Shui for staging and interior design; enhancing your
business and finances with Feng Shui and much more.    She is a
highly-regarded expert due to her hands-on consulting experience, education
and record of success with audiences and clients alike. 
Ann is committed to
empowering her audiences by making every Feng Shui workshop and presentation
a deep, interactive learning experience. Her unique background includes an
MBA from Columbia University as well as Red Ribbon Professional
accreditation from the International Feng Shui Guild, the highest Feng Shui
qualification available in the U.S.. She has been practicing Feng Shui since
1996, and received her Practitioner's Certificate from the Western School of
Feng Shui.
 Call or email Ann today for a wonderful
presentation especially geared to your group or organization.
---

Frank Pennestri Ph.D

Transformations
P.O. Box 494
Glen Head  New York 11545
516 507-8390
fpenn2@yahoo.com
Frank Pennestri is a former
Mental health Therapist with specializations in addictions, chemical
dependency, and dual diagnosis. Frank is is a certified Hypnotherapy
Instructor and has taught Hypnosis Certification courses and advanced
hypnotherapy courses for the past 18 years. Specialized advanced classes
such as Conversational Hypnotherapy, as well as certification classes in
Past Life Regression. Seminars and workshops on Topics such as Intra-Cell
Command Therapy and Bodymind Communication, The Central Nervous System and
the biochemical and physiological explanation of Mindbody communication.
The founder and director of Transformations for Life. Workshops and
seminars as listed.
---
Diane Utaski


The Yoga Agency
11768 Gable Glen Lane
Cincinnati OHIO 45249
513-583-9033
dianeutaski@fuse.net
www.theyogaagency.com
The YOGA AGENCY Mission & How It Works
Vision:
For world-class yoga teachers and educators
to be easily accessible to Venues such as: Yoga Studios,
Businesses/Meetings, Yoga and Health Conferences, Schools, Retreat Centers,
Associations, Health Markets, Private Groups etc.
Mission: To
transform individuals and the world with experiential and powerful holistic
health programs, presented by proven amazing teachers, in widespread
geographical locations.
Who: The Yoga
Agency represents a large pool of exceptional yoga professionals that come
to you. Many are lauded founders and directors at Kripalu Center for Yoga
and Health in Lenox Massachusetts (
www.kripalu.org  ). Some are credentialed from other institutes of
higher learning. They are well known authors and artists with books, videos,
audios, articles, and worldwide appearances.
How: Email or
call agent Diane Utaski to discuss a particular topic or area of interest,
or a particular teacher. Choose from the established programs listed or
customize your own. Diane helps you find the right fit for your audience,
schedule and budget. One contact, many choices, call 513-583-9033 or email
dianeutaski@fuse.net . Visit
www.theyogaagency.com  to
browse the categories and teachers. Their schedules are busy, but Diane can
help to fit the right teacher and topic with your schedule.
Fees differ for each program and presenter. Call soon to inquire about
discussing a program or booking a presenter.
About Us
Diane Utaski, 500 RYT (500 hour, Professional-level, Registered
Yoga Teacher). Diane is the liaison "booking agent"
who connects, collaborates, and makes it happen. Diane's background includes
25 years of corporate sales and marketing, 10 years of yoga and stress
management certified teaching and training, 6 years as founder and owner of
the Cincinnati Yoga School and Bookstore and 3 years as Trustee at Kripalu
Center for Yoga and Health in Lenox Massachusetts.
Diane is passionate about yoga and holistic health and its ability to heal
and transform the world. She feels her whole life has been preparing her for
this work to connect transformative teachers and soul searching students.
That's because she has been a presenter, a venue and a student herself, so
knows the process from all sides. Diane believes working with the skilled
and dedicated teachers from The Yoga Agency is an honor and joy. And getting
to know the sponsors that desperately want this service is thrilling,
co-creative, and thriving for all!                                                                11/06
---
Integrated Health Solutions, Inc.
Janice Alexander, P.T.
1260 Monroe Ave NW
Suite L
New Philadelphia, Ohio
(330)364-5490
spirit@tusco.net
Janice Alexander, P.T. offers the program Freeing the Core River.  The course is offered in two parts each approved for ceu hours.  During this three-day, hands-on, multi-sensory training, the participant will learn tools to evaluate, treat and free the physical body's core river, the Cerebrospinal Fluid system.

The program is offered several times during the year at different locations across the U.S.. Please contact
Janice for a brochure about upcoming dates and locations.
---
Practitioners Get Listed Here!  

 

Listings Store
---
Practitioners Get Listed Here!  

 

Listings Store
---
Melani Lewandowski
Melani Lewandowski:  Feng Shui,
PO Box 42467
Philadelphia Pennsylvania 19101
215.546.0488
melani@melanilewandowski.com
http://www.melanilewandowski.com
Melani Lewandowski, M.S.,
B.S., is a senior Feng Shui consultant and teacher in the Tibetan tradition,
speaker, mentor and coach in mindfulness and intention.  The purpose of
Melani's work is to empower your clarity, focus and support for superior
results; your long-lasting happiness and success.  A distance-learning
spiritual studies program in Feng Shui-Heart Sutra.  Optional certification
available.  Personal, for home, and business.  Philadelphia, Pennsylvania,
New Jersey, New York, Delaware, Maryland, Washington, D.C. and Worldwide
support.  On-site and distance consulting/healing.
---
Practitioners Get Listed Here!  

 

Listings Store
---
Practitioners Get Listed Here!  

 

Listings Store
---
Hambrock Holistic Healing Center
Dr. Connie Hambrock, Director
297 Herndon Pkwy, in Suite 105
Herndon, VA  20170
http://www.hambrockholistichealing.net
HambrockHolistic@gmail.com
571-331-9208                          Book Now!  
Are you looking to release stress, relieve pain, transform your prospective? Want to become calmer and more comfortable within your self ?  We invite you to shed your old way of being. Come be rejuvenated, and revitalized, become a renewed, stronger feeling you.  At Hambrock Holistic Healing Center we are a team of practitioners that have a Holistic Health approach to individual and Family health, pregnancy and wellness. Book Now!

Call to set up an appointment for an Integrated Massage Therapy in Herndon,

Pregnancy Massage, Infant Massage, Infant CranioSacral, Sports Massage,  DeepTissue and Trigger point therapy,Therapeutic Massage,CranioSacral Therapy, CranioSacral for Concussion,    Lymphatic Drainage. Life Success Coaching, Stress Management, Raindrop Therapy (with YLEssential Oils), Foot Detox, Hambrock Rainbow Technique, Weight Management, Sports Improvement, Energy Healing work in Herndon, HealingTouch,  Reiki(energy)work, Crystal Healing and attunements. Diamond Immersion Treatment, PsychoTherapy of different styles. Weekend Classes. Healing Jewelry and Stones, Hypnosis in Herndon,  HypnoTherapy,   HypnoFertility,   HypnoBirthing (Childbirth education classes) Medi-spa Services, Aromatherapy. Therapies using Young Living Essential Oils, Organic Virgin Coconut oil. We have Himalayan Salt lamps & products for sale. Healing Stone Jewelry for sale.
"Connie has been a life-saver for my mother of 87 yrs. For the past three years she has been providing positively wonderful treatments twice a week … that have greatly increased Mom's quality of life. Mom had given up on life before Connie!" 

November 15, 2009

"Connie was a great source of comfort for my loved one for almost 10 years, and especially when his skin cancer returned.  She helped him with his pain for many years."

Helen Bramow – Health for Life, LLC – 

https://www.hypnobyhelen.com   https://www.healthbyhelen.com/
https://hypnosis-virginia.com
 See Connie's Hypnosis Articles      See Connie's Massage Articles    See Connie's Events

 Find Connie's Healing Arts Network listing(s) here: Aromatherapy, Coaching, HypnoBirthing, Energy Workers,  Holistic Practitioners, Schools,  Reiki USA Eastern ,  Hypno Fertility, Stress Management , Pain Management ,Hypnosis  Holistic Practitioners Natural Childbirth   Massage Therapy  Hypnosis – NLP   Detox Natural  Animal Health, Reiki   Healing Touch Cranial Sacral   11/1/17
---
Practitioners Get Listed Here!  

 

Listings Store
---
Practitioners Get Listed Here!  

 

Listings Store
---
Practitioners Get Listed Here!  

 

Listings Store
---
Anna Morten
AMpowerment Life Strategies
PO Box 793
ASHGROVE 4060
Brisbane/Australia
Tel: +61 733 661 486 & 0413 990977
http://www.annamorten.com


I am a Life Strategist, Clinical Counselor & Behavioural Therapist, Seminar
Leader, Spiritual Teacher, Author and Speaker. My book "Soul Power-One
Woman's Journey" is available as an e-book.
For private consultations and further information please view my website for
contact details.
---
Practitioners Get Listed Here!  

 

Listings Store
---
Practitioners Get Listed Here!  

 

Listings Store
---
Practitioners Get Listed Here!  

 

Listings Store
---

Get WholeSale Oils – Click Bottle!
---
---
Please visit our other sites –

   Hypnosis-Virginia
---
---